Facebook can be overwhelming to pretty much everyone, but especially to you, the business owner!
This article will help you to better understand what you can do to improve the look, feel and content on your Facebook Business Page.
We want to first offer you a glance at Facebook's own policies and Community Standards. It is crucial for you to know that these rules must be carefully followed, or else you may be at risk for losing access to not just your Facebook Business Page, but possibly your personal Facebook account as well. Read on here.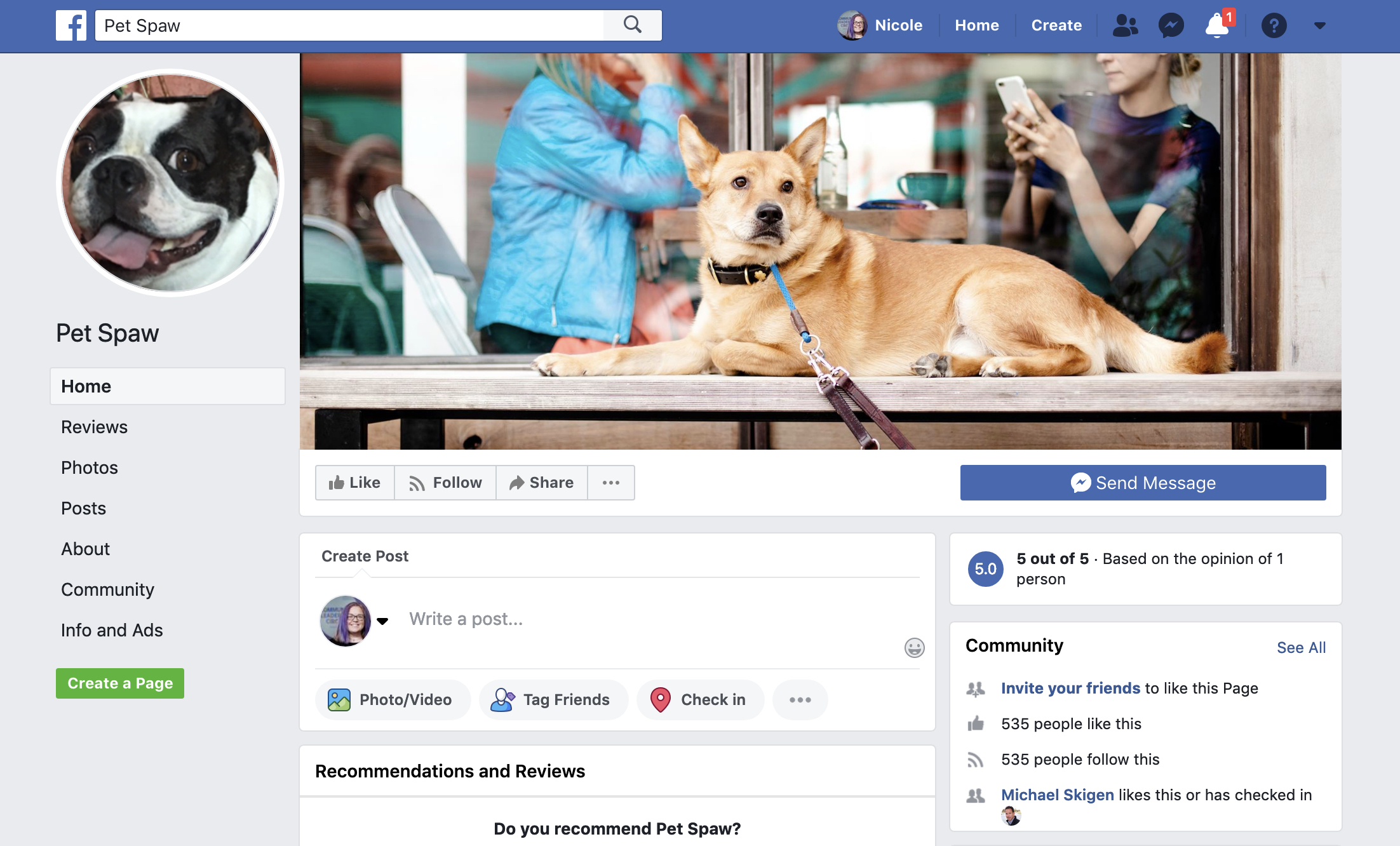 Thryv can connect to up to five social media platforms (Facebook, Twitter, Google Posts, LinkedIn and Instagram). You can read about how to connect your profiles, create posting plans, and respond to comments from your customers from Thryv here.
With Thryv Social, you have full access to our content repository with over 500,000 different pieces of shareable, engaging content. You can easily search for a wide variety of topics, and either post immediately to your platforms or schedule them for a later date. We want you to spend a short amount of time scheduling your posts, and the rest of your time doing what you do best - running your business!
Aside from using our posting plans and content repository, we wanted to share a few ideas to help you get the most out of your Facebook page.
Go Live
Don't let the fear of a camera scare you! Many small businesses share tips, tricks, product showcases, grand openings, & more using Facebook Live. As of April 2018, nearly 2 Billion people have watched Facebook Live broadcasts. Facebook Live will help you reach more people in real-time, so get out there and try it!
Some additional ideas for Facebook Live Broadcasts:
Show off your flavor of the week/special of the week. People love to see food. #Facts
Share a tip on how to perform a quick fix on a toilet, car, or HVAC system. This doesn't deter business from you - it builds trust among your followers. When they need you for a big job, they'll reach out!
Show off your latest retail item. Encourage people to come into your business to try the hottest new thing!
Feature a staff member. Introduce new employees or highlight your staff member of the month. This helps your followers get more familiar with the faces they will see at your place of business.
The most important thing to remember is that Facebook Live is supposed to be raw and unedited. Just be yourself, and let your followers do the rest!
Share Your Own Content
While your Thryv Social allows you to share curated content that has already done well online, it's essential to establish your own brand voice and make sure you are posting something more personal at least once per week.
With more than half of Americans using Facebook every day (and around 53% of US residents using it more than once per day) you want to make sure that you are standing out among the noise and helping your followers understand that you are behind your Facebook page.
How do you do that?
Share a video or Facebook Live Broadcast
Take a photo or two of a job you've done, highlighting a client (with their permission, of course!)
Share an image of a stand-out employee with a short bio of who they are.
Try a #TipTuesday or #MotivationMonday post once per week, highlighting something from your business.
Check Your Messages
The #1 thing that business owners forget to do with their Facebook page is to check their messages. While 83% of Facebook users are under the age of 45, that doesn't mean they don't have the money to spend on your business. Most people in this demographic will reach out to an active-looking Facebook Business Page and send a message asking for a quote or wanting to purchase. These users are ready-to-buy! Don't miss out on an opportunity for a sale by not responding. Social Media is...well, social. You can't set it and forget it, but these messages are easy to answer, so be sure to check them.
While You're Checking Messages...Respond to Comments too!
A common misconception with social media is that posting is enough. Unfortunately, we know that's not the case. As we said above, social is social. When someone comments on the content you've posted, it's like someone has started a conversation with you. If you don't reply, you've left a potential lead hanging on the vine, and no one likes that feeling. With your Thryv Social Feature, you can quickly respond to comments right from your Thryv Software! It will even let you know if the comment is considered positive, negative or neutral.

For information on how we access your business page, without seeing any of your personal information, see here.