Track Leads, turn them into Customers, and later promote them to VIP's using Client Status in Thryv!
Your client card includes a section with a drop-down menu where you can disposition clients and the current status they are in for simplified tracking. Get here by going to Clients>Select a Client>Main>Status.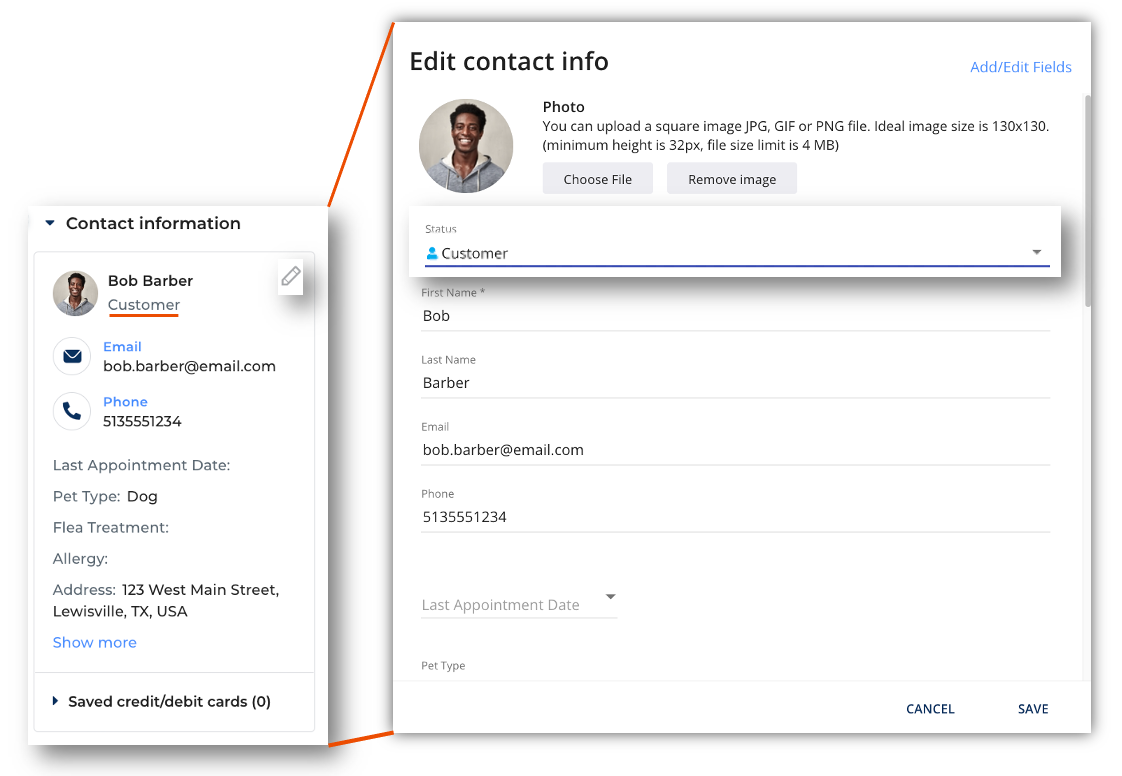 The default Status Drop-Down Menu will show the following dispositions:

You can rename the default client statuses and create additional client statuses to better fit your business and Thryv will automate these dispositions (don't worry, you can turn them off and we will show you how below) under your Settings>Client Card & Forms>Client Status: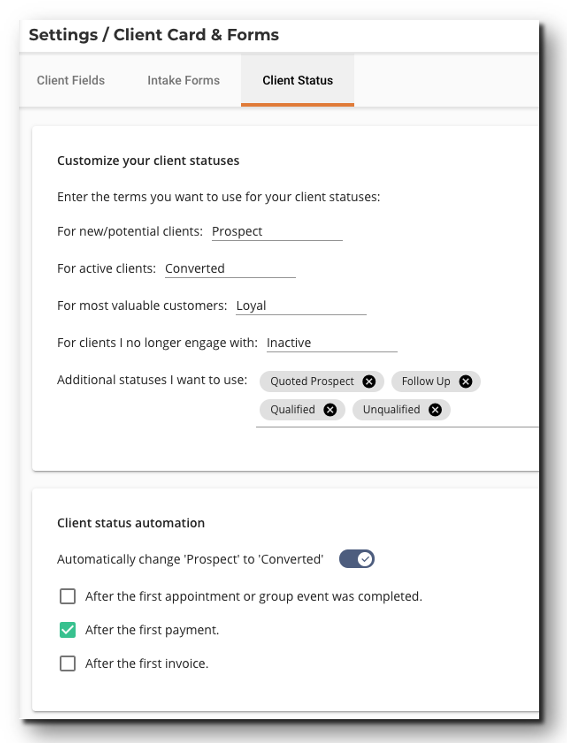 To prevent Thryv from automatically changing your client from a Lead to a Customer, simply click on the toggle next to "Automatically Change Lead to Customer". This will mean that a user will have to manually disposition each client. Each checkbox can be turned on and off as well. All automatic changes made by Thryv can be changed, manually, by editing your client in their client card.
Released 2.3.19
Inactive Client Status
You can use this status to identify and filter your inactive clients. Automated Campaigns can also be created to try and re-engage these valuable clients. Please see Automated Campaigns to learn more.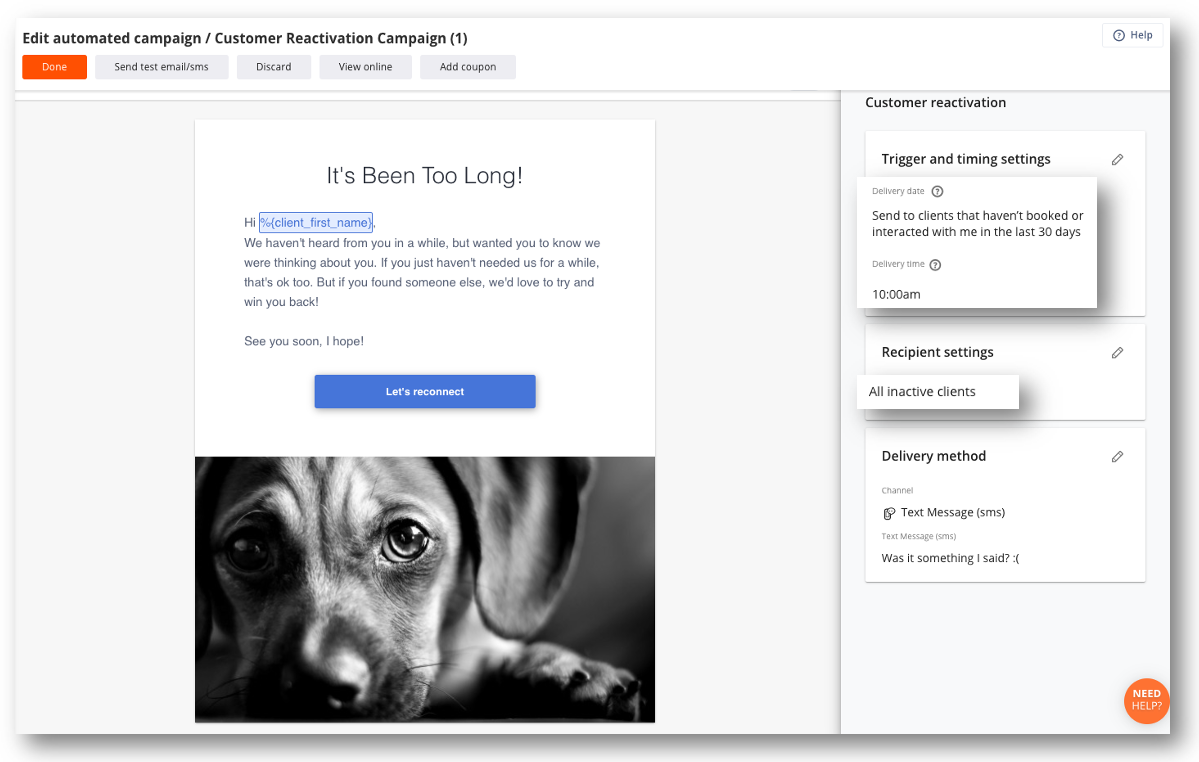 Released 2.2.20