Calendar
Thryv Mobile Calendar allows you to view and manage your appointments making sure you are where your client needs you to be when they are expecting you.
From your dashboard, just tap on Calendar on the bottom row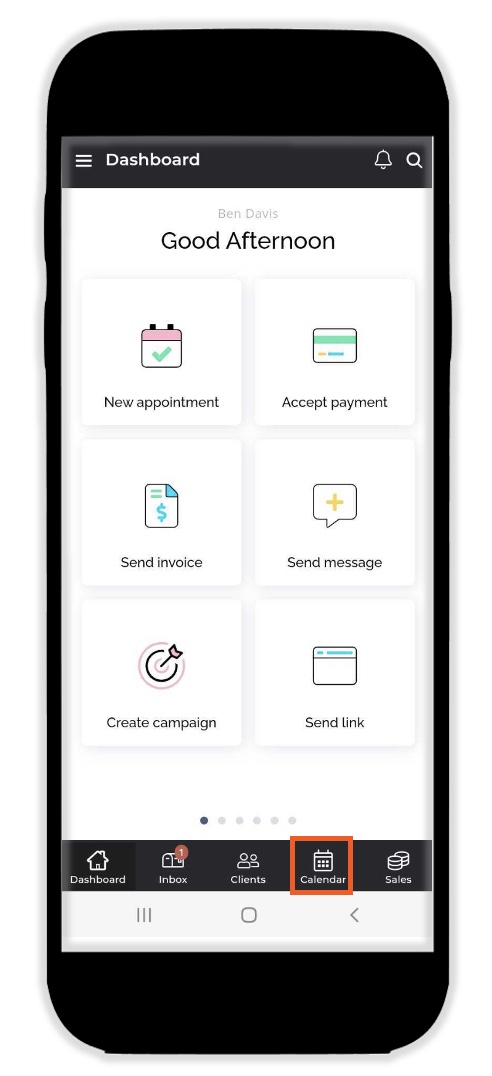 From your Thryv App on your mobile device, you can
View your appointments
Create new appointments
Create group events
Edit your Availability
Mark time as busy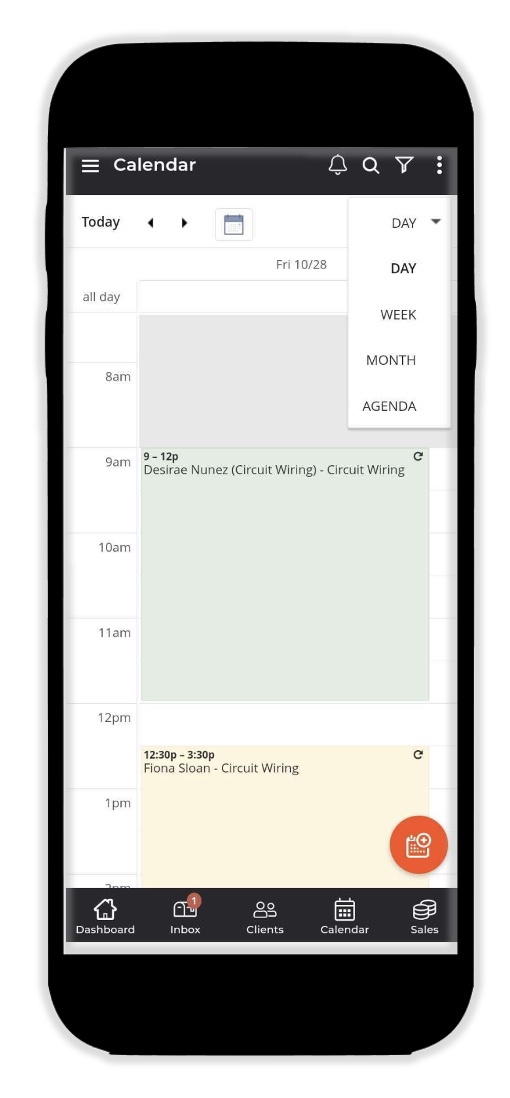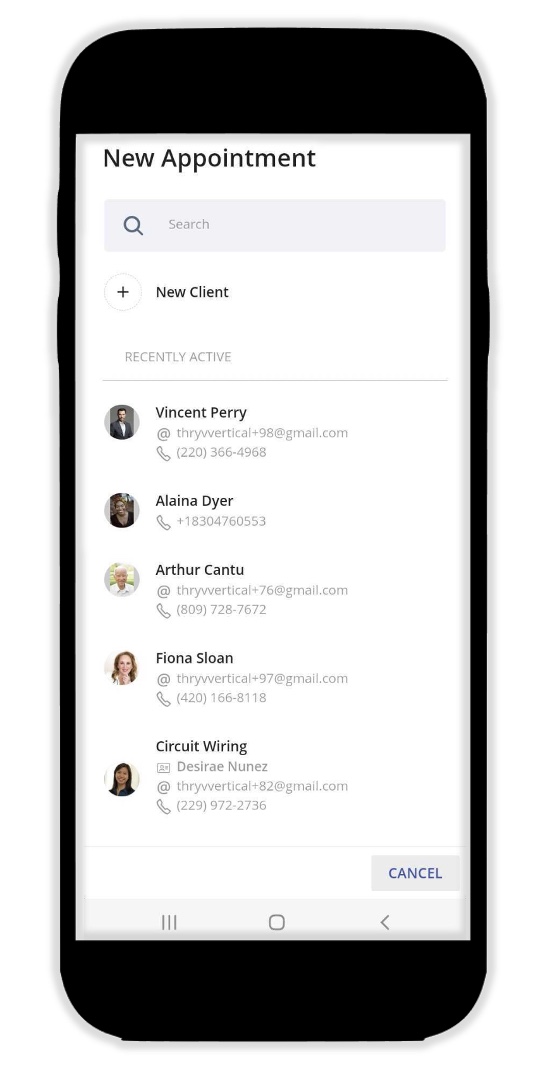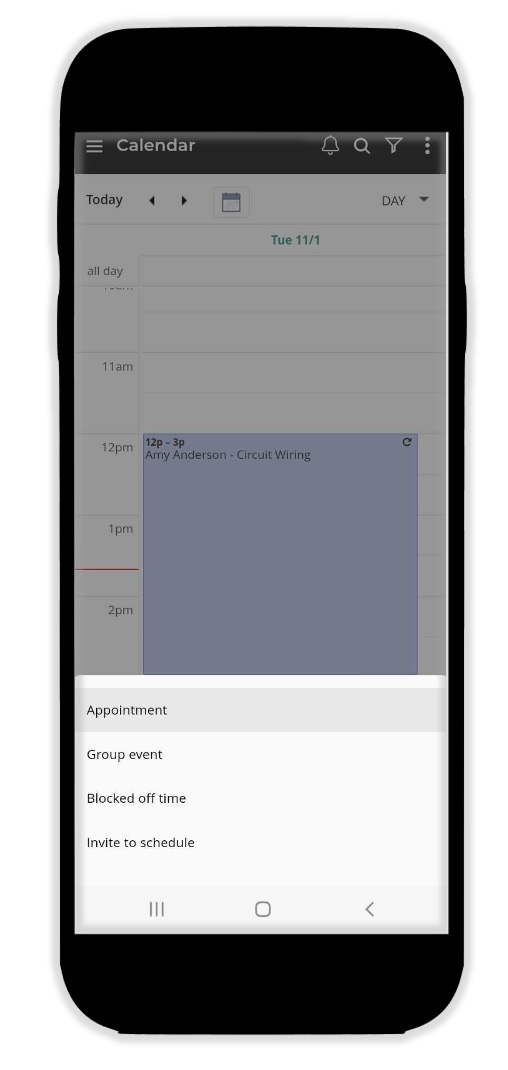 Setting Your General Availability
To change your general availability, tap on the tri-dots in the upper right corner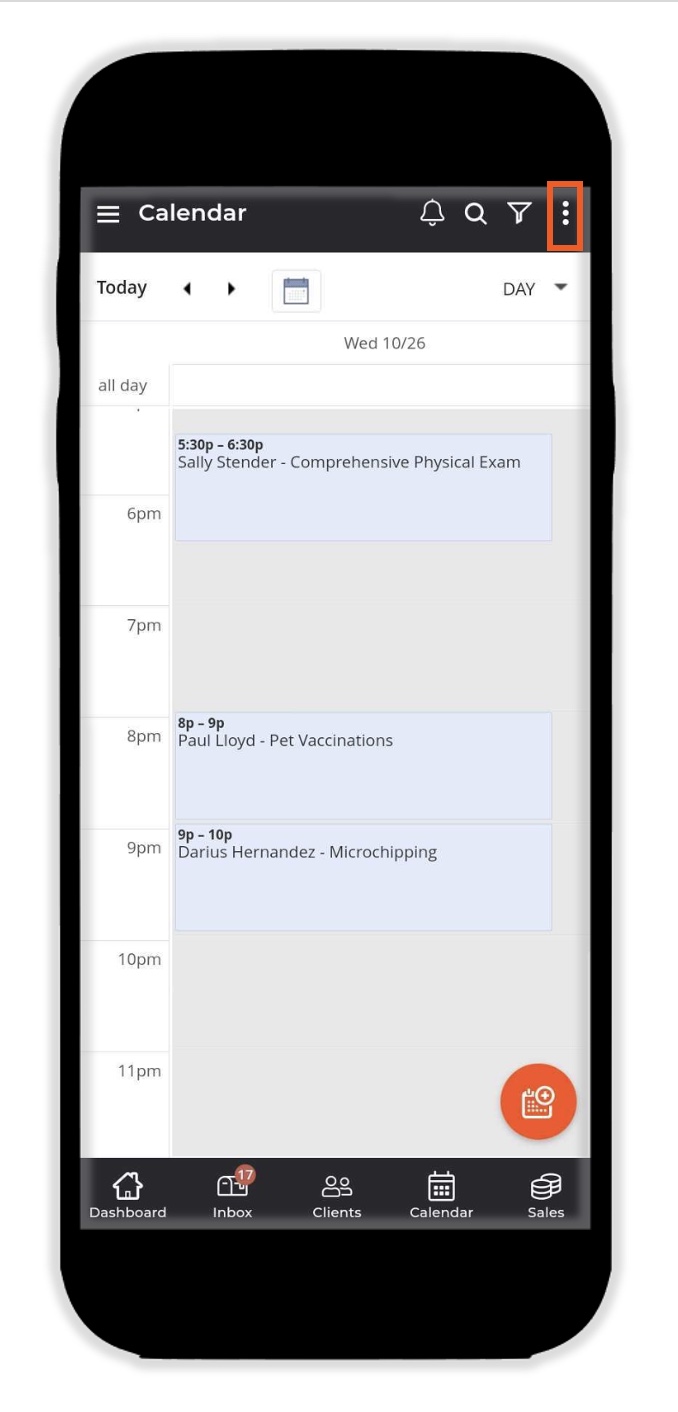 Then, tap Business Hours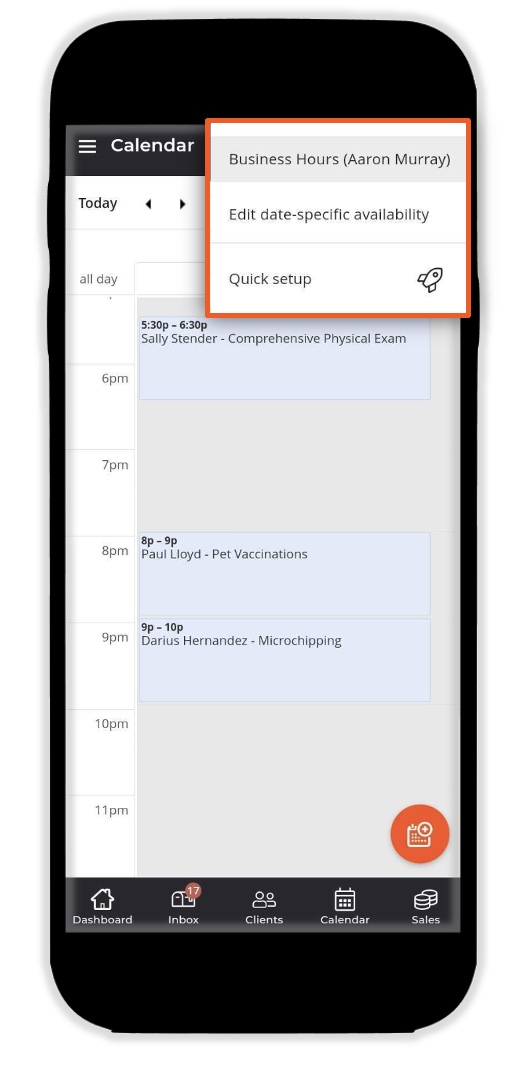 Finally, to edit your availability
Use the toggle to turn your entire availability on or off for that day
Tap the pencil icon to change the start time or end time of your availability
Tap Add Time Slot to create a second window of availability.

For example, open 9 am - 12 PM, close 1 hour for lunch, open 1 PM to 5 PM
Click on the X next to a time slot to delete it entirely

Once you've made the necessary changes, tap the back arrow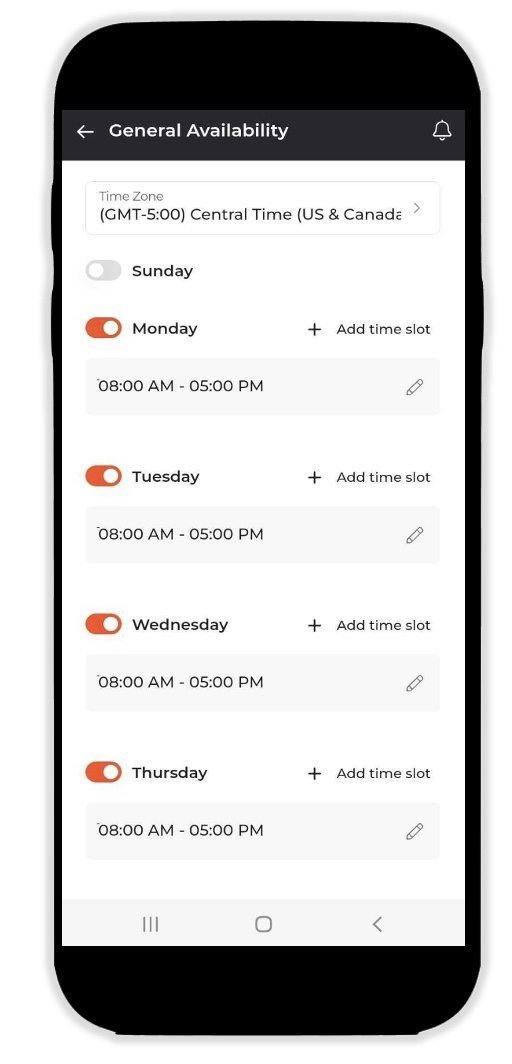 For more information visit our Calendars articles.