Get found faster with accurate, protected and compelling online listings across the 60+ most essential websites, while building your reputation and monitoring reviews from one convenient location.
37% of consumers lose trust in local businesses due to inaccurate listings, but your business doesn't have to be one of them!
This article focuses on the main view of your listings with stats on how your listings are being viewed and reviewed.
To see the Listings Overview navigate to Online Presence>Listings Management. (Note: If you have not yet activated your listings, simply click on the button that says "Activate my Listings". It may take up to 24 hours for your listings to appear. If you require additional assistance, contact us at support@thryv.com)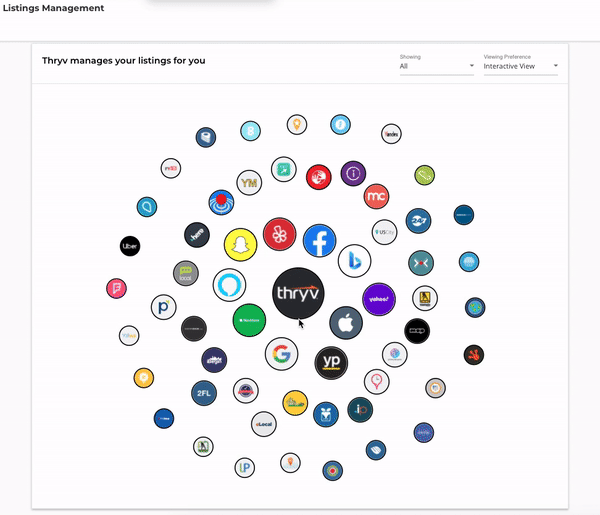 Note: The sites available will vary by location for international partnerships.
The view is divided into the following sections:
High-level overview

This contains the basic info and links contained in your listings
Link to edit your listing information
Link to edit your Google My Business Page
Interactive View

Shows active listings in an interactive graph
Icons are sized according to traffic
Can be filtered by:

Aggregators
Apps
Directories
Events
Maps
Search Engines
Social Media
Voice Assistants (Siri, Alexa, etc).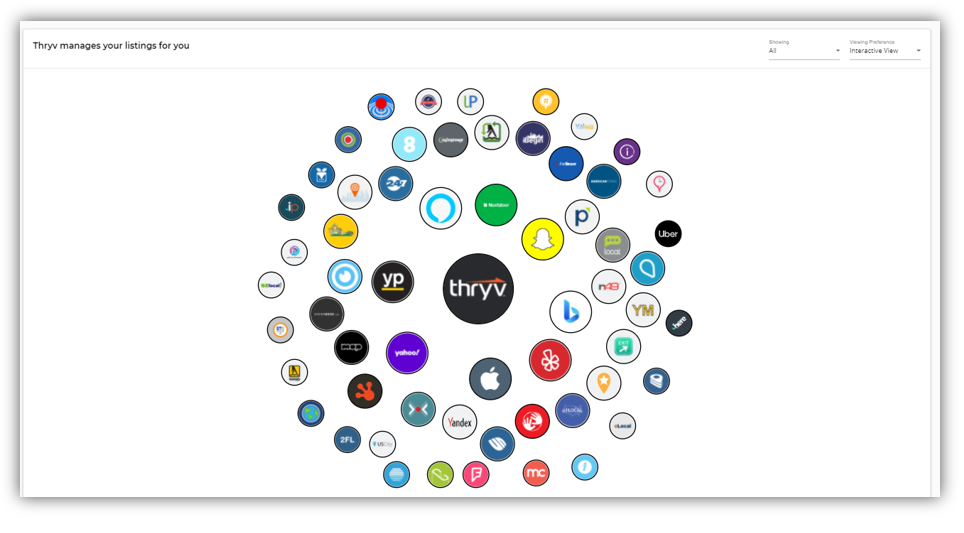 Card View

Shows listings in alphabetical order by site name:

Toggle views with button in upper right corner of chart
Can be filtered in all the same ways as interactive view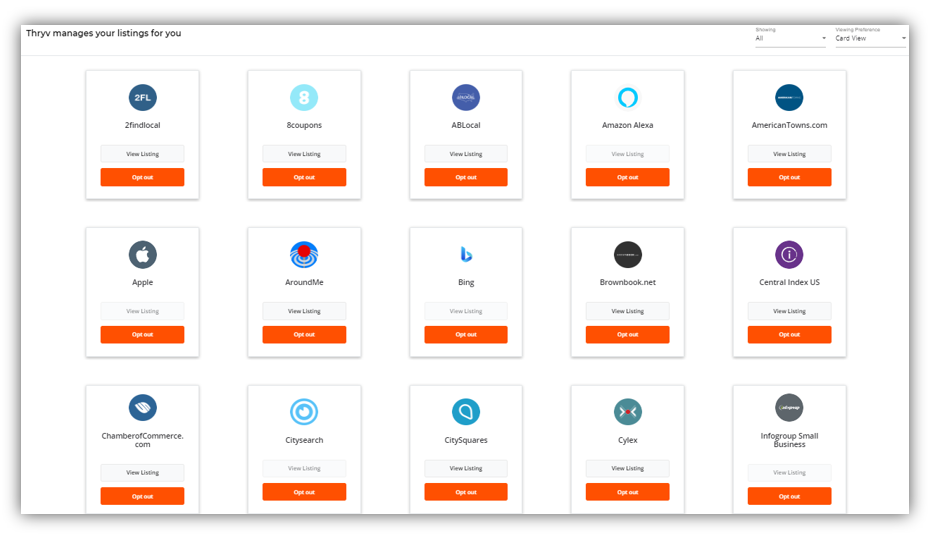 If You Have An Existing Yext Account

It is possible that Thryv is unable to connect your listings because you have an existing Yext account with Yext itself or a different provider. If you have an existing Yext account, Thryv will not be able to connect your listings until that account is cancelled, as 2 providers cannot simultaneously control a Yext account. If Thryv detects an existing Yext account, please contact support at 844-998-4798 or support@thryv.com and we will be able to connect with Yext and assist. Note that Yext or the 3rd party provider may need to communicate with you directly.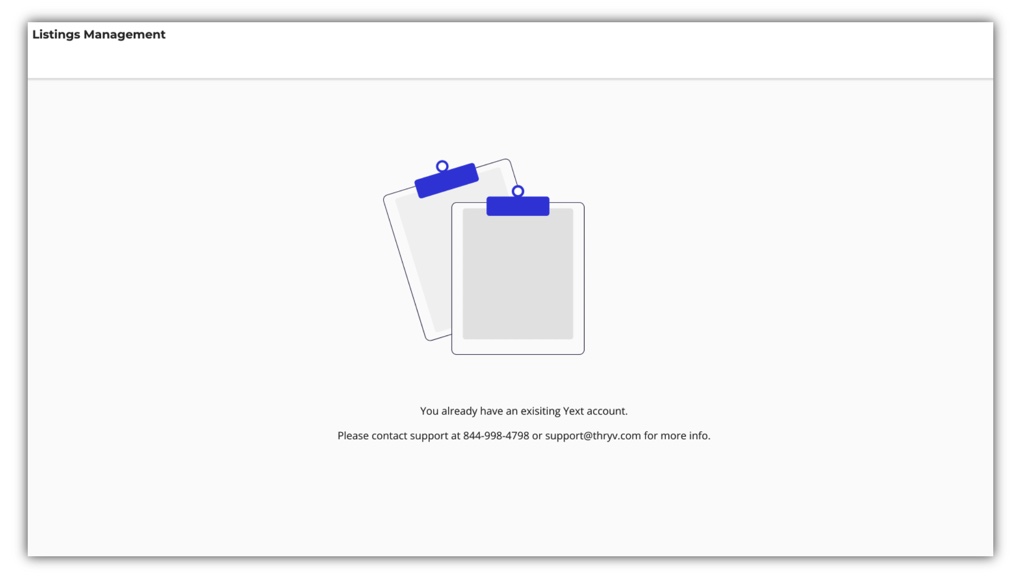 Listings Management FAQ
What publisher networks are included as part of the Online Listings Management feature in Thryv?
The networks that are included are Google (Google My Business), Yahoo!, Bing, Yelp, as well as an additional 60+ top publisher sites in the US.
Are franchise accounts able to use listing management?
Yes, with the notable exception that Yelp is not able to support multiple locations. Yelp listings will need to be managed separately.
How soon after a listing is claimed and updated does it reflect on the partner sites?
Many listings are made in real-time, however, some can take up to 72 hours to update.
What features are updated with my listings?
Logos, special offers, hours of operation, brick & mortar address & more can be updated across all our publisher sites.
Do you still have questions about your Listings? Join in on the conversation in our Community!