We now make it easy to track client emails that may have marked you as spam. Just like you can see sent, delivered, viewed, clicked, engaged and bounced metrics for each announcement, you now see spam statistics.
Why is this important? All business' that use Thryv email marketing must comply with CAN-SPAM Act requirements. This includes monitoring and removing those that mark you as spam from your email marketing list. You can prevent this by ensuring that everyone you are sending an email campaign to has given you consent. An easy way to do this is by adding this to your client intake form.
When you send an email campaign, you'll see your delivered/opened/bounced/spam metric for the last 30 days. If someone has reported you as spam, you'll now see the email account who took this action.
You can find your spam counter by going to Announcements>Delivery History>Click the TriDots>View Stats.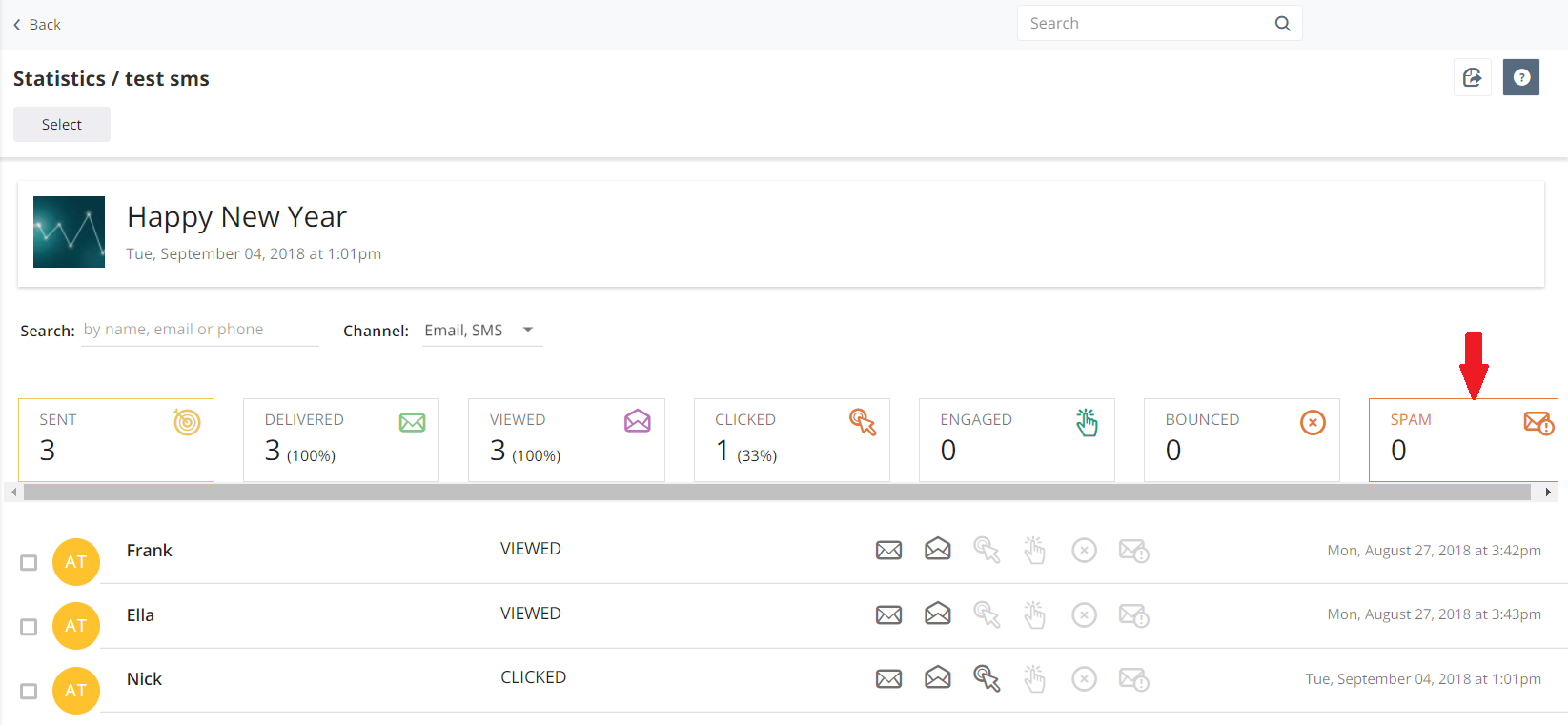 For more information on Anti-Spam Laws and Policies, click here. 
Launched 1/27/19