Get More from your Business Calendar

Say "No!" to double-bookings and lost appointments! Now you can save time, energy & hassle by directly scheduling inside your business calendar.
Check out the proven benefits you get when scheduling one-on-one appointments or group events directly from your calendar:
Reduce no-shows - Thryv sends automatic appointment reminders to your clients by email and SMS.
Manage your schedule - Not only can you view you and your staff's upcoming appointments but you can also modify the appointments if needed or block times that you are not available. 
Online Scheduling - Invite clients to schedule an appointment. Easy, simple!
Manage your schedule from one place - Easily sync your personal Gmail/Yahoo/Outlook calendar with your Business calendar for perfect coordination. *Note: You will need to mark your Google calendar as "busy" for it to block out your Thryv calendar once synced.
For a full guide to your Business Calendar, Click Here
Your Calendar
To access your business calendar, select CALENDAR from the left navigation pane.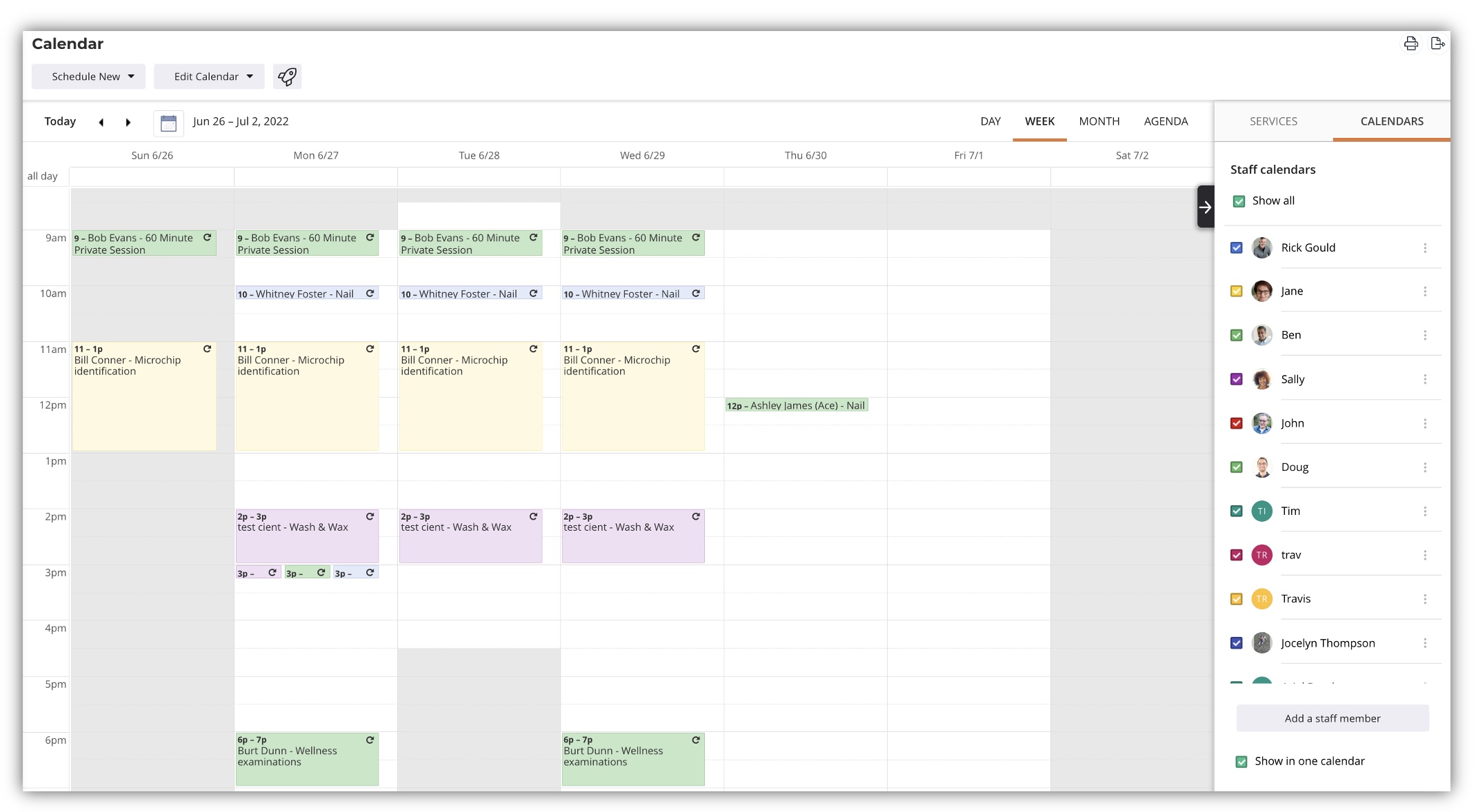 Next, click on Edit Calendar, and then Business Hours & Calendar Settings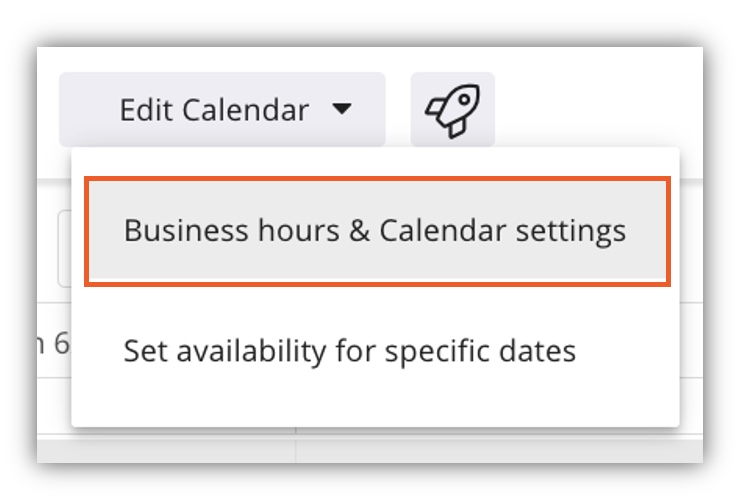 You will be taken to your Business Hours in Settings.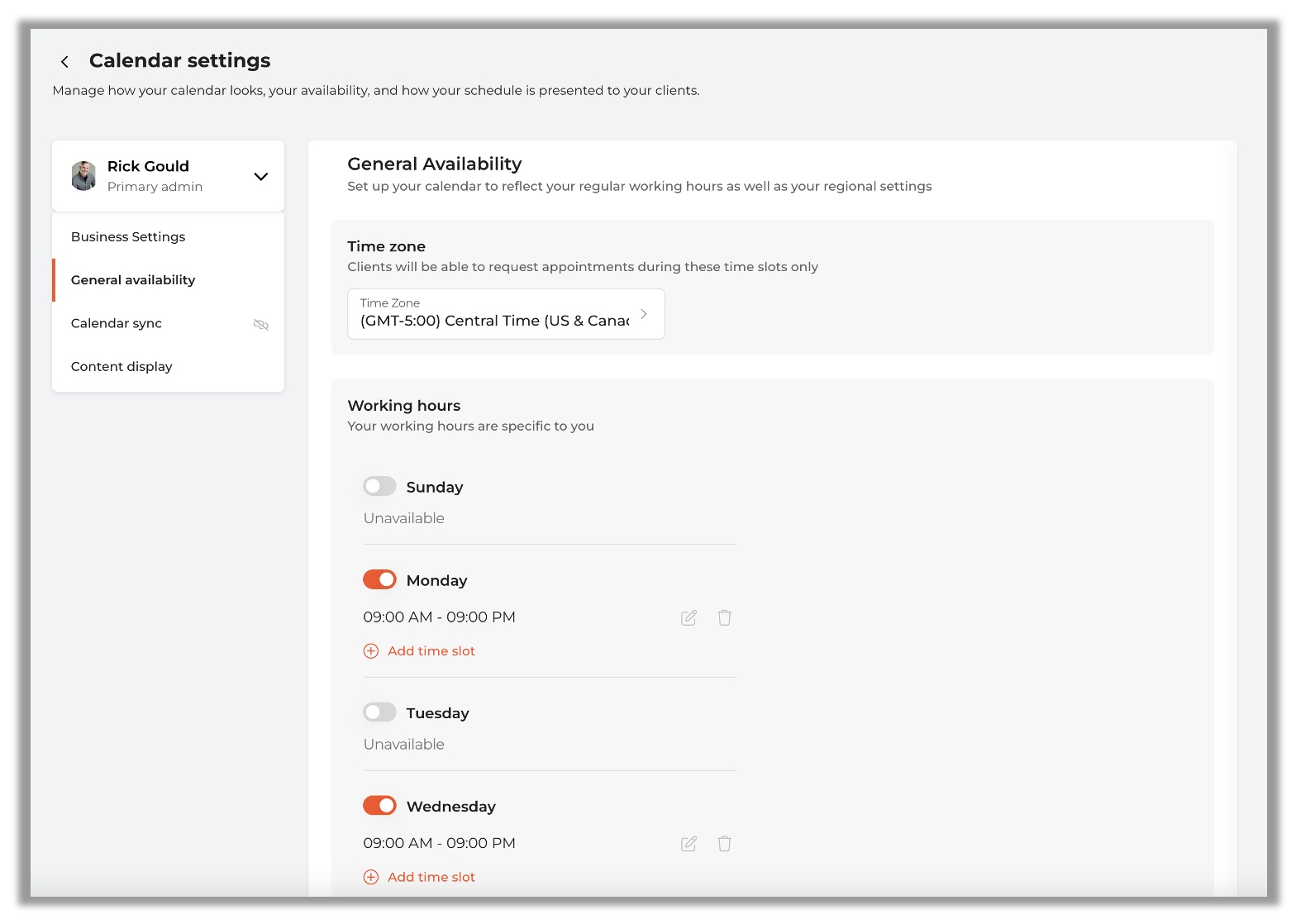 Use the Pencil Icon to edit your business hours for a certain day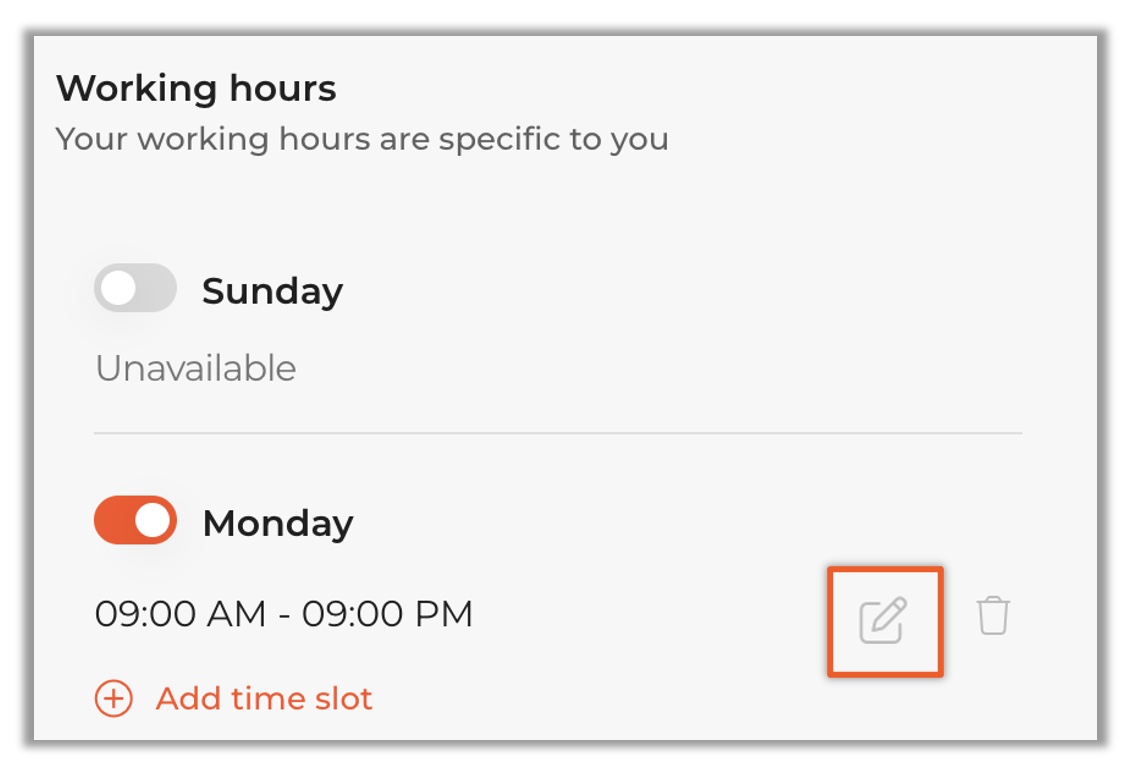 Enter a new start time and end time, and click on Update to save. Or you can click on Cancel to undo all changes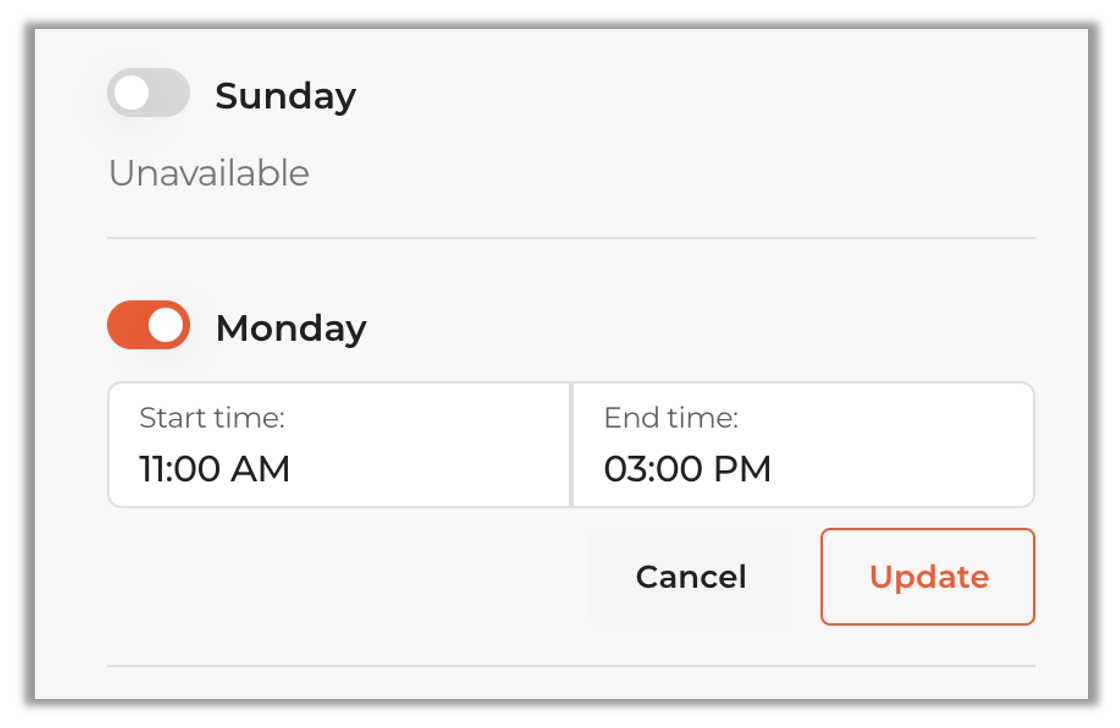 To delete your availability for that day, set the toggle to Off. This will make your business appear closed that day.

Use the + Add time slot to add a second set of available hours on the same day. This would be used if you close for a portion of the middle of the day. An example of this would be closing at mid-day for a lunch break.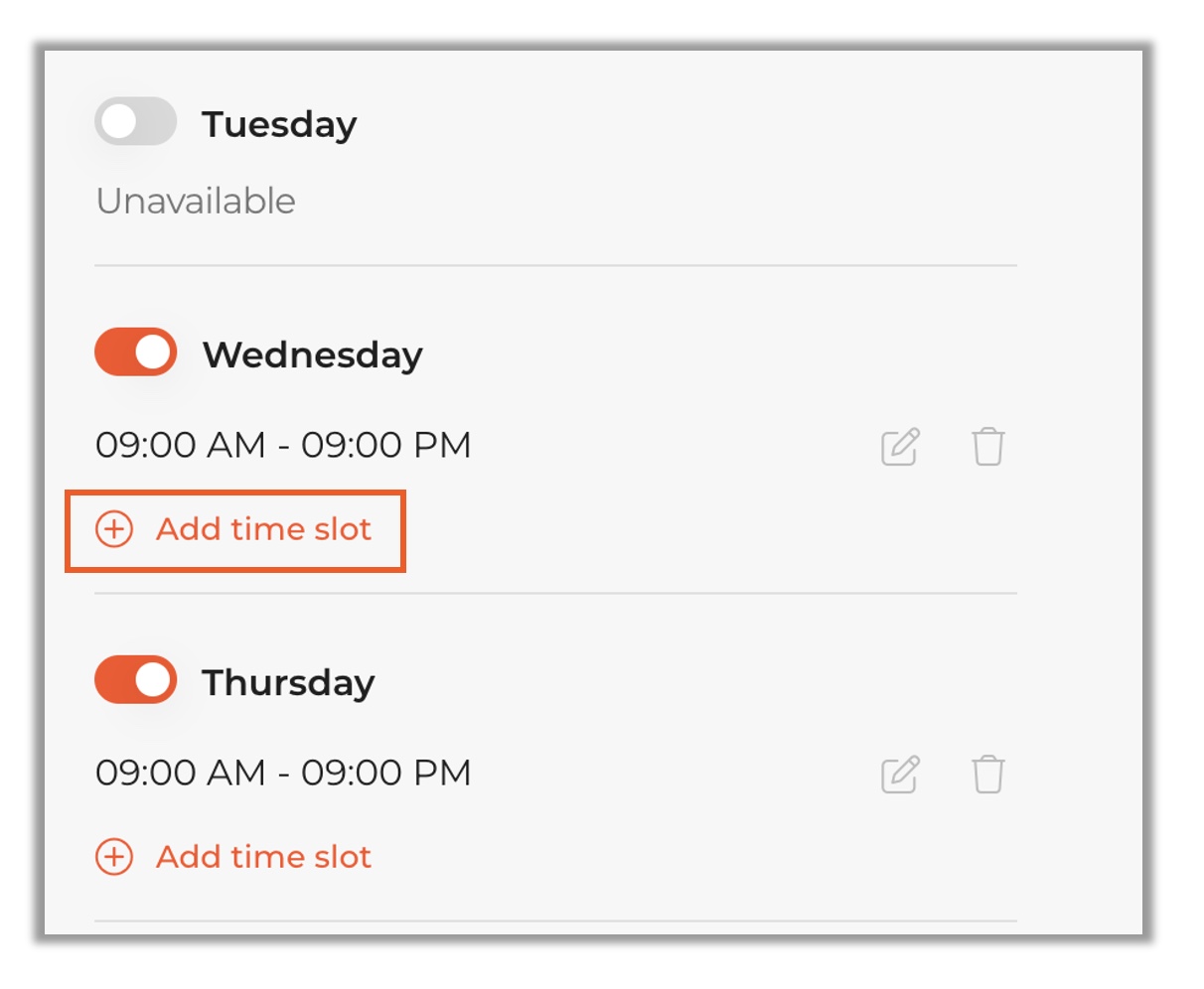 Enter a start and end time for the additional block and then click on Add