Did you know you can configure your Thryv to meet your specific business needs? (You can!)
This article outlines the settings available under Settings>Business Info.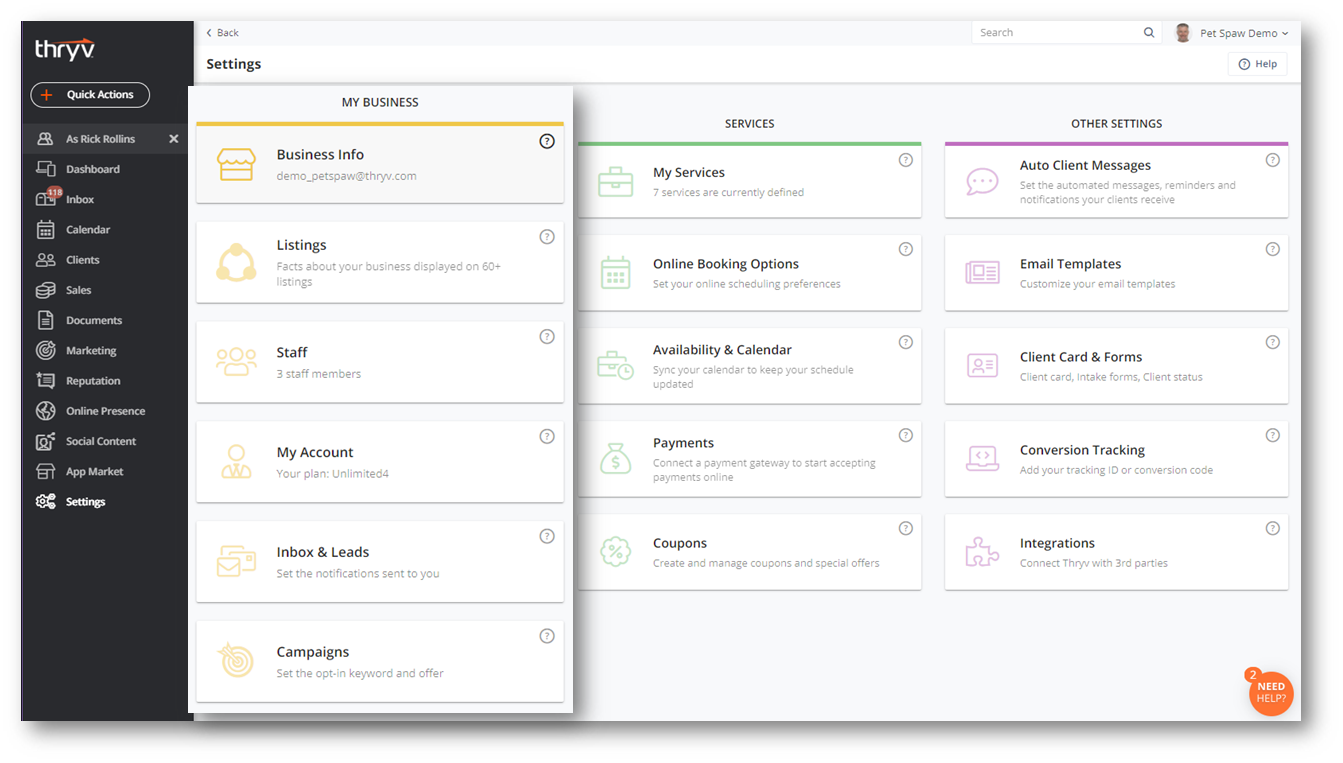 Business Info
In this section, you will be able to set up your high-level business info. This includes:
Business Description

Business name
Profile picture
Logo
Short Description
Business Category

Contact Info

Phone
Display phone settings
Address
Website URL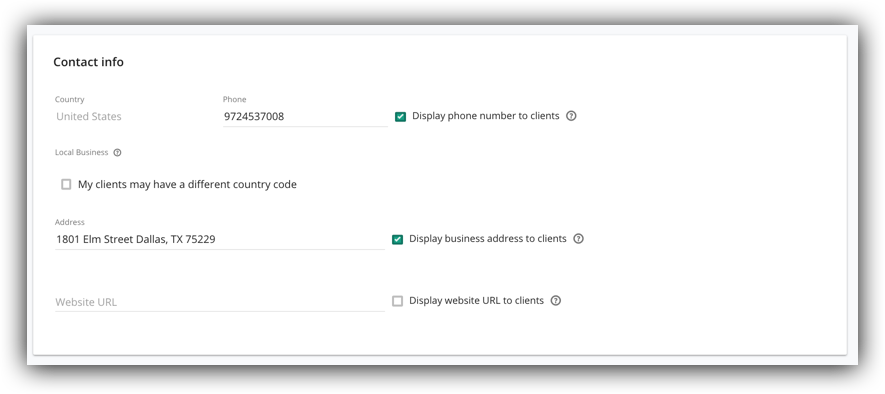 Admin Account - Settings for the Thryv administrator role for your business with full rights to anything in your Thryv account.

Account email
Password change
Admin name, title, phone number
Language for the account
API Token - this is used for integrations with other packages (See Integrations)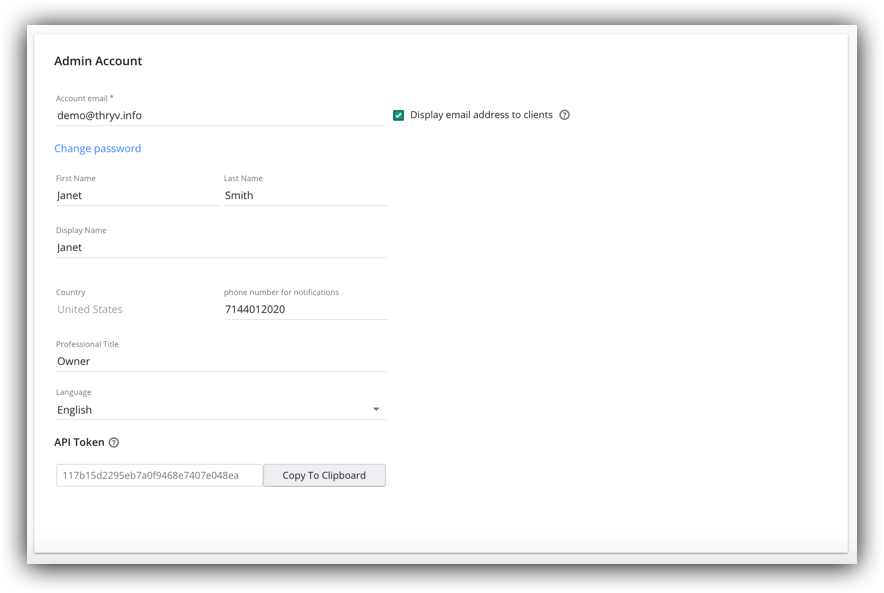 Listings
Core Info - Used for listings management and website

Business categories (primary and additional)
Address
Business Phone
Featured Message
Contact Email
Payment Methods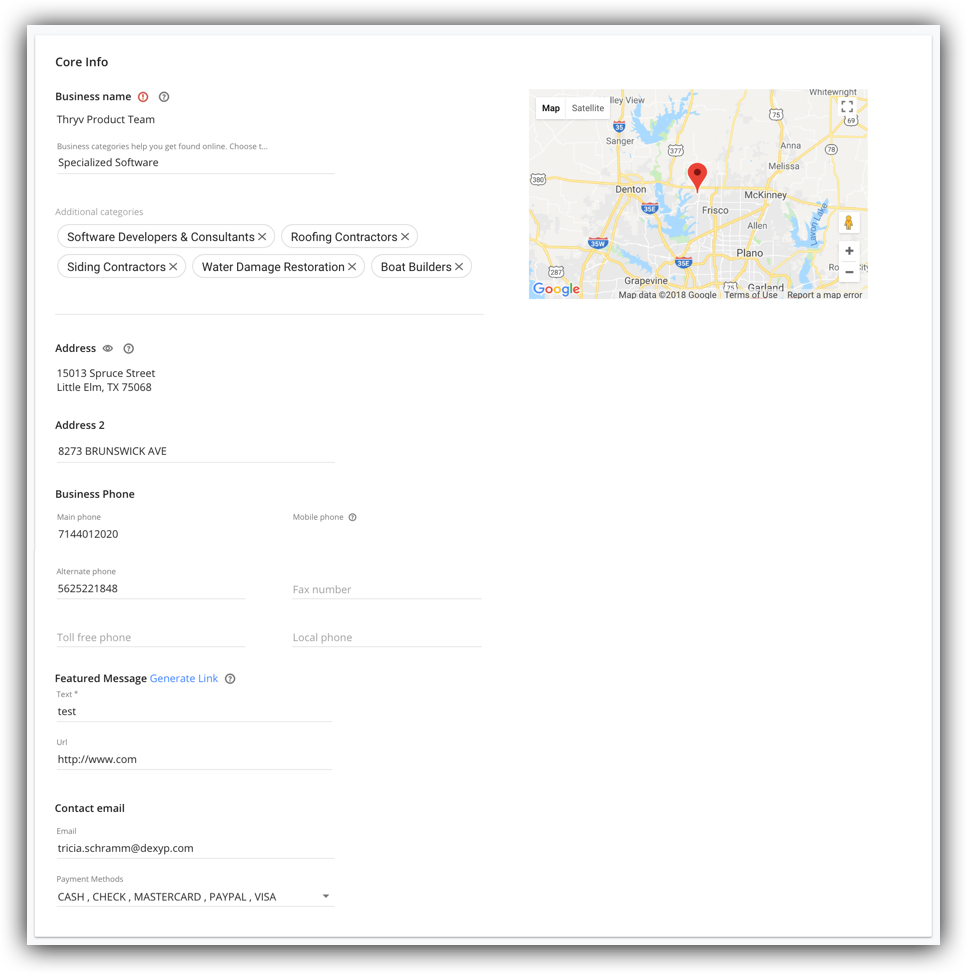 Business Details

Business hours
Holiday hours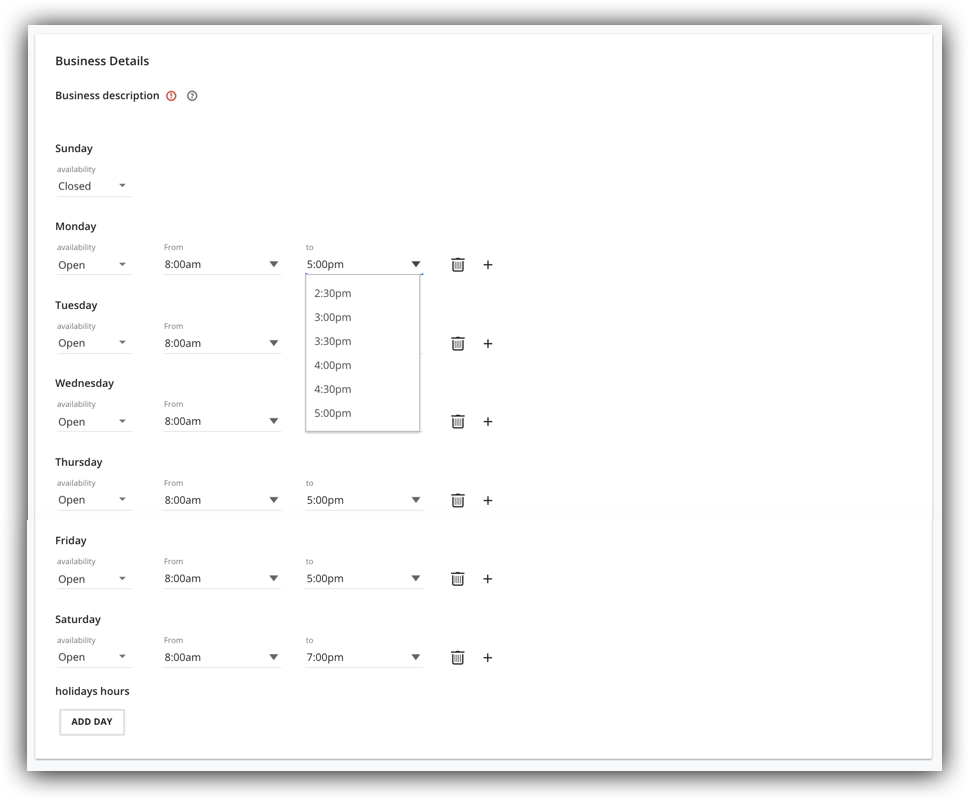 Photos and Video

Profile picture will be used on Listings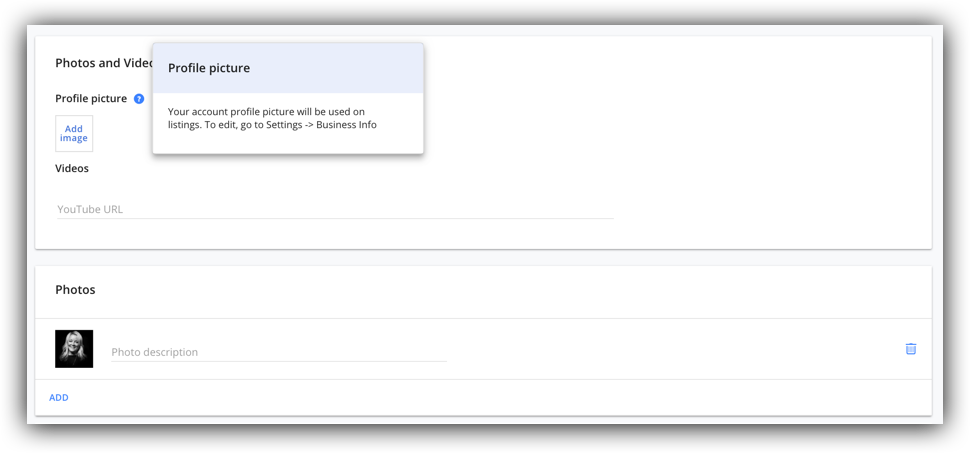 Websites

Main Website
Reservations
Menu
Order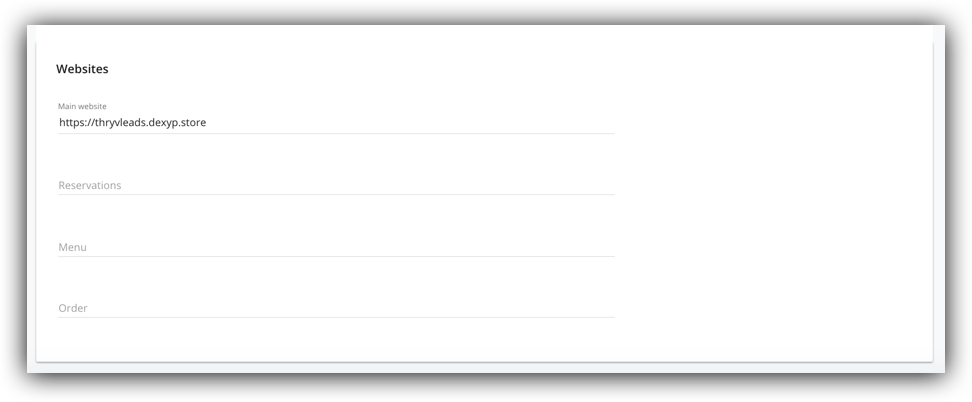 Google My Business

Cover Photo
Profile Photo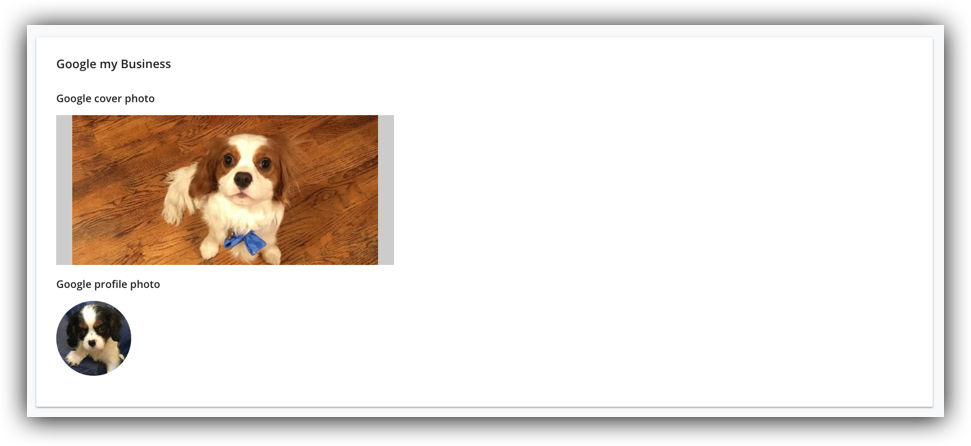 Facebook

Cover Photo
Profile Photo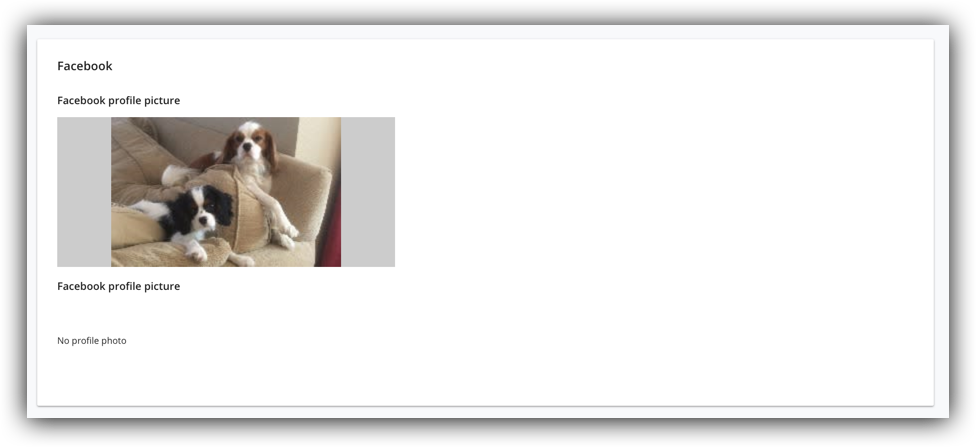 Staff
Ability to add/edit/delete staff members
Settings for default bookings, with returning clients, with the staff member that last worked with them or letting clients pull from a list.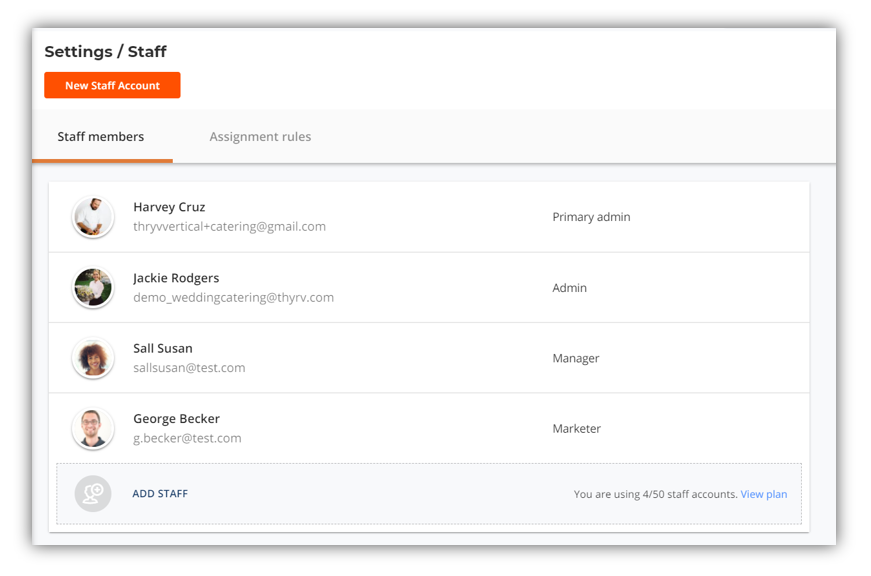 My Account
Displays information on the account, package, and creation date.

Inbox & Leads
Controls the behavior of the Inbox

Marking messages as read when viewed
Additional emails to notifications of Inbox
Edit your email signature
Customize mobile notifications
Customize email notifications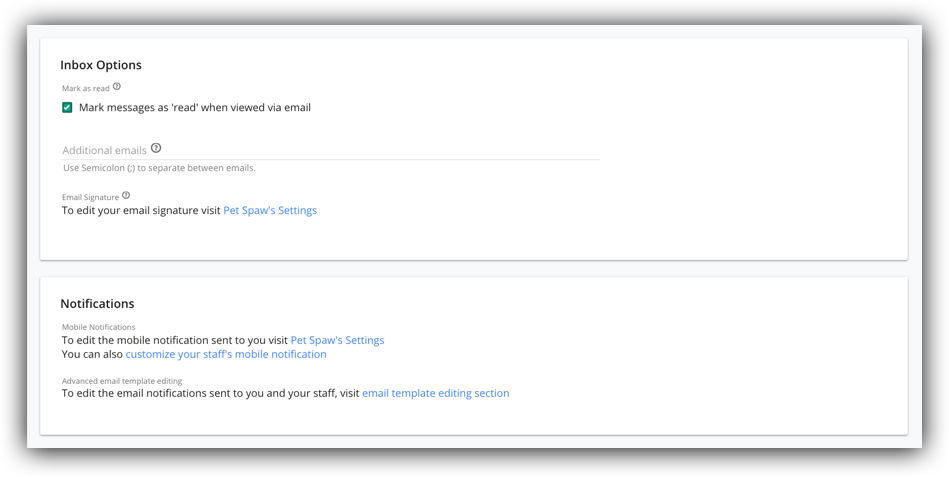 Campaigns
Keyword claiming for SMS/Text
An additional incentive for opt-in

You can provide an offer/coupon/incentive to clients to opt-in to SMS/Text program
Once they have opted-in, the system will trigger the offer entered here
If no offer is needed leave blank

What is a keyword?

The keyword is a unique code that gets assigned to your business which is used by the clients to opt-in to your SMS/Text program

What is a Shortcode?

The shortcode is the number that you are texting your keyword to opt-in
All Thryv clients are using the shortcode 85100
Tips - Important tips for SMS/Text marketing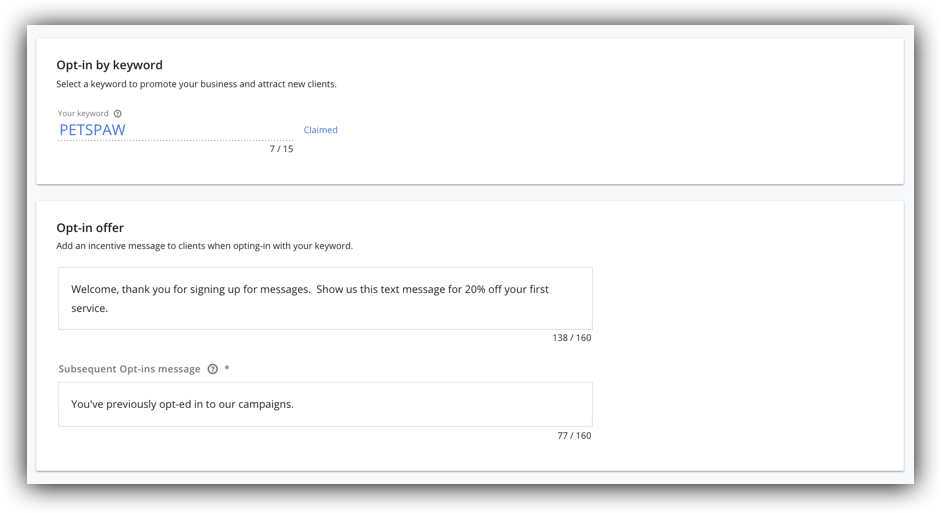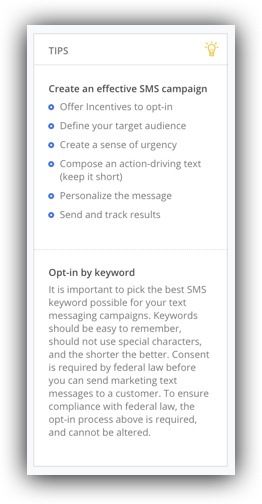 For a quick video tutorial on how to set up your Business Info, see below: