Ratings and reviews can make all the difference when consumers are making buying decisions.
The Reviews functionality in Thryv will allow you to quickly view what your clients are saying about you and take action quickly.
To see Reviews navigate to Reputation>Reviews.
Review Metrics:

Number of Reviews
Overall Rating
Number of reviews by star rating
Star rating aggregate for:

Google
Facebook
Yelp
Other
Review List: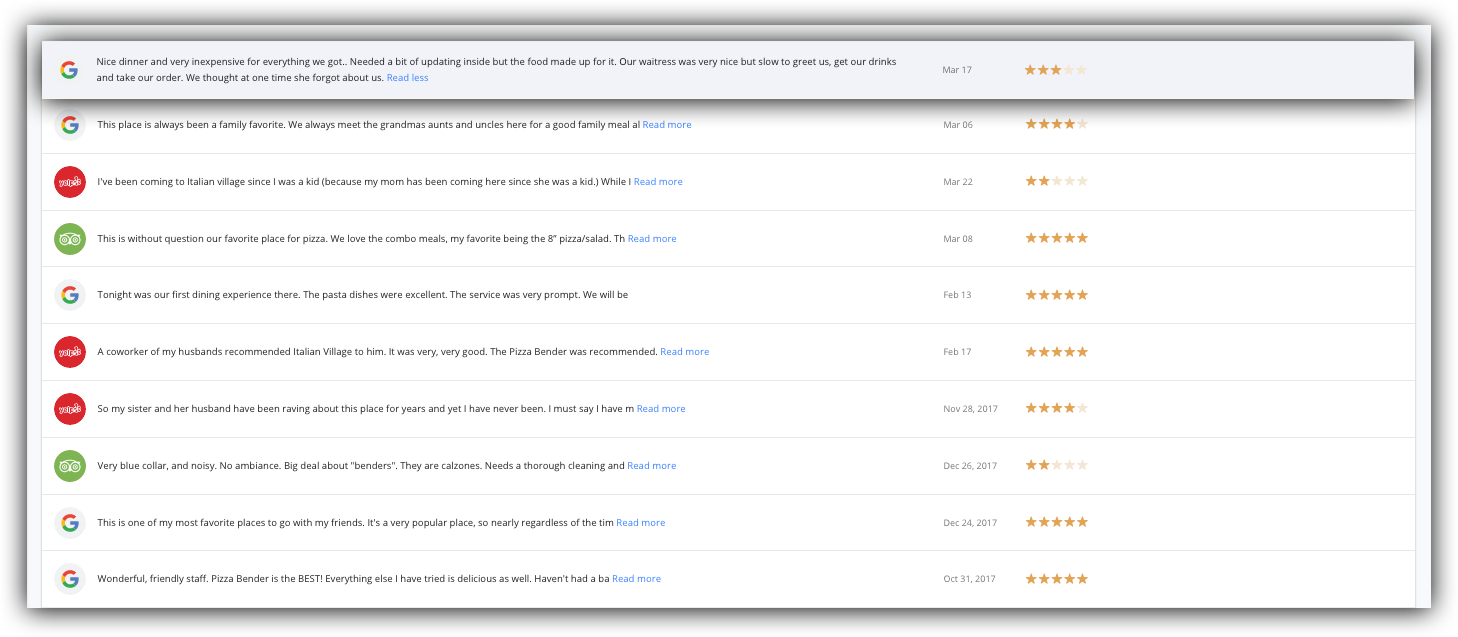 Source of review
Content
Date
Star Rating
Ability to click on review and navigate to listing where review was generated
Review Filtering: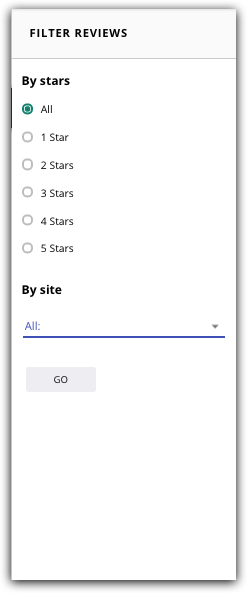 Provides ability to filter by star rating and/or Site
Ready to respond to reviews?
Check out your next steps by viewing this article.
For a video on Reviews, see below:
Frequently Asked Questions
Where do Thryv Reviews appear?

They will be in your Client Portal after a 7-day quarantine unless manually published sooner.
On your Thryv website after 5 reviews are published.
Your reviews will not automatically appear on Google. Thryv will submit the request on your behalf, but Google ultimately decides.
Reviews are quarantined for 7 days but can be published immediately by you!

How do you respond to Thryv Reviews?

Respond directly to Thryv reviews publicly from the Reviews tab inside Thryv.
Respond to Thryv reviews privately by responding to the review in the inbox.
We have a helpful article detailing this here.

Google, Facebook and Yelp Reviews..Where do they appear?

You guessed it! On their respective sites!
Reviews are published immediately, no quarantine period.

How do I respond to Google, Facebook and Yelp* Reviews?

You can respond to Google, Facebook, and Yelp reviews inside of Thryv as long as they are connected through your Listings Management. Otherwise, you would respond on their respective sites.

*To be able to respond to Yelp reviews from Thryv,

you need to be recognized as a paid advertiser on Yelp.
Still have questions about Reviews? Contact our Thryv Support team at 844-998-4798 or support@thryv.com.