Your mobile app has almost all of the functionality of the desktop so you can take your Thryv on the road and never miss a beat!
To download on Google Play, Click Here.
To download on iOS App Store, Click Here.
Login
To log in to your account, first enter your email address.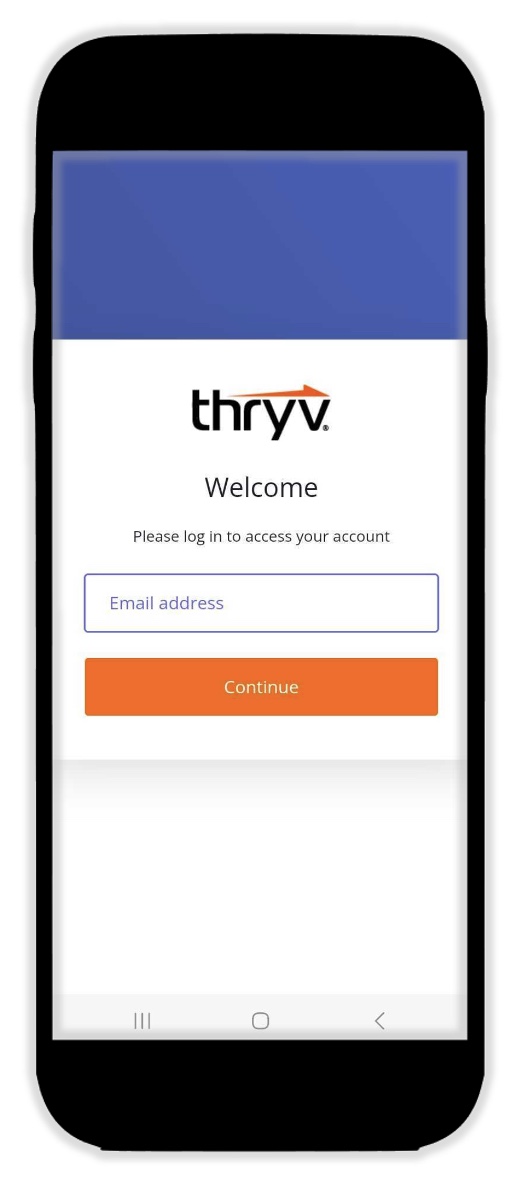 Then, enter your password. If you do not remember it, tap Forgot Password, and a link will be sent to your email address.
If you haven't already, you will need to set up Multi-Factor Authentication for this device. Remember that this needs to be set up for each device you use to access Thryv. For a full guide to MFA, Click Here!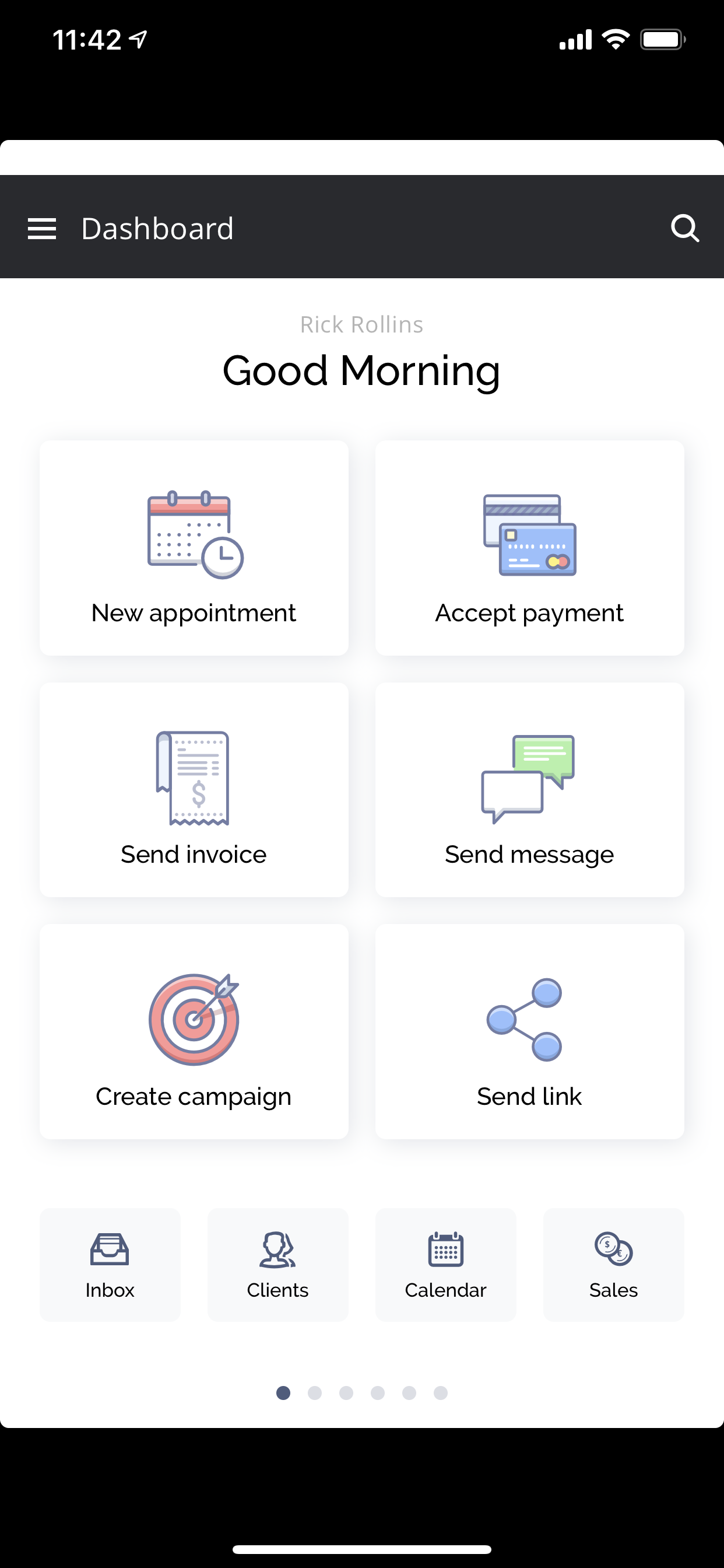 We look to promote consistency between all platforms of our software, and we are doing just that with our Thryv mobile app. The Thryv mobile app makes it easier for our client's to take action with their Thryv software. We are making every attempt to make it easier for our Thryv clients to run their business from the palm of their hand.
Most used actions:
New appointment

Accept payment

Invoice

Add client

Send message

Share document

Create campaign

Send Link
Below is a preview of your modules when viewed through the app:
Home
This will allow you to zoom into your most often used functionality quickly.
From the Home screen you can go to:
There are additional shortcuts from the Home screen to allow you to quickly:

Search across all modules

Finds all instances containing the info (clients, calendar, conversations, documents, sales)

Invite via Email - Send an email invitation to the portal to a client
Share on Social - Share on your social site
Grab Link - Copy a link to your Client Portal to quickly share
Dashboard 
From the dashboard you will have access to all the information currently available on the desktop version in a responsive format to view on your mobile device.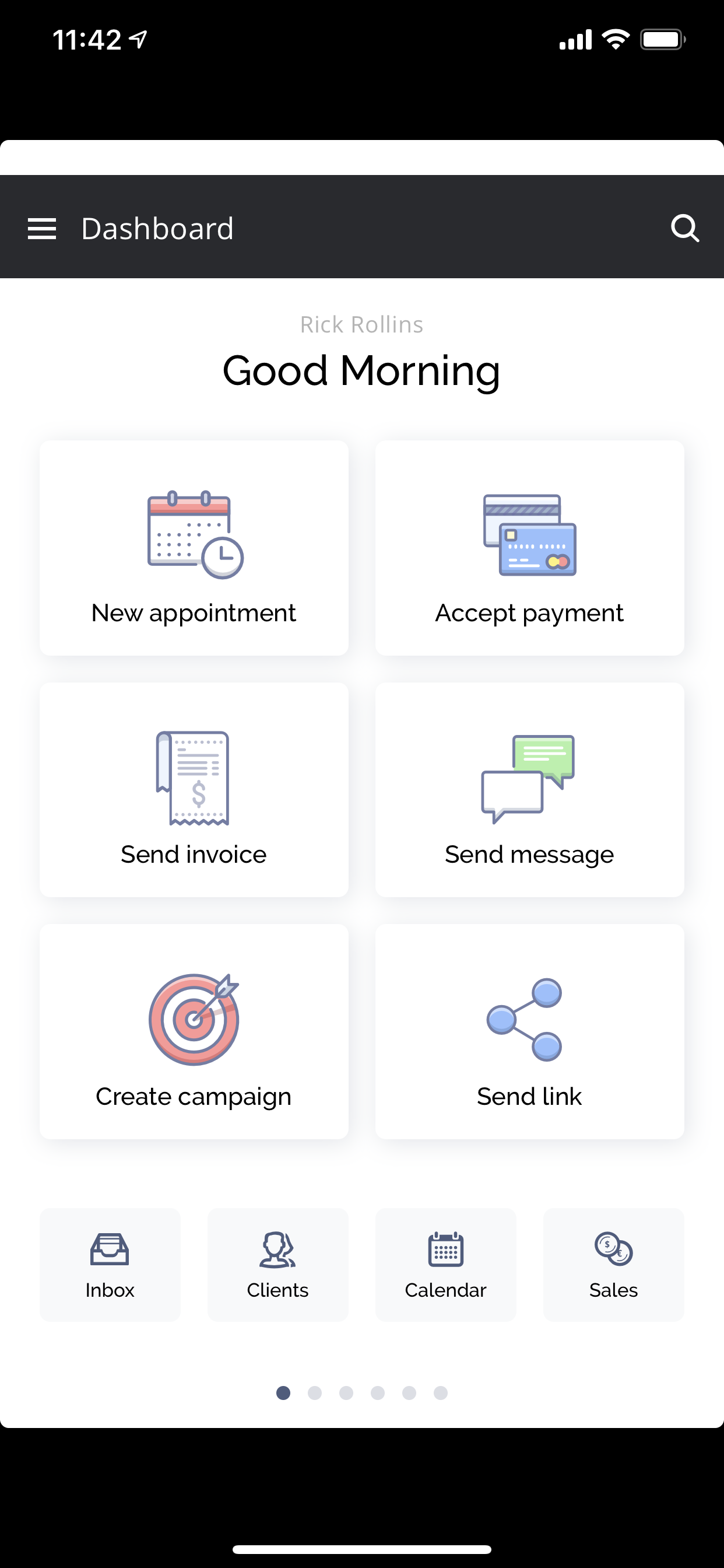 For more information go to Dashboard articles.
Inbox
The Inbox will allow you to quickly view your conversations with your clients and respond while you are on the go.
Mobile Inbox allows you to:

Search for conversations 
Responds to your clients based on their needs
Set Reminders regarding conversations
Assign tasks based on conversations
Take additional actions (e.g. setting appointments, creating invoices, adding and sending documents)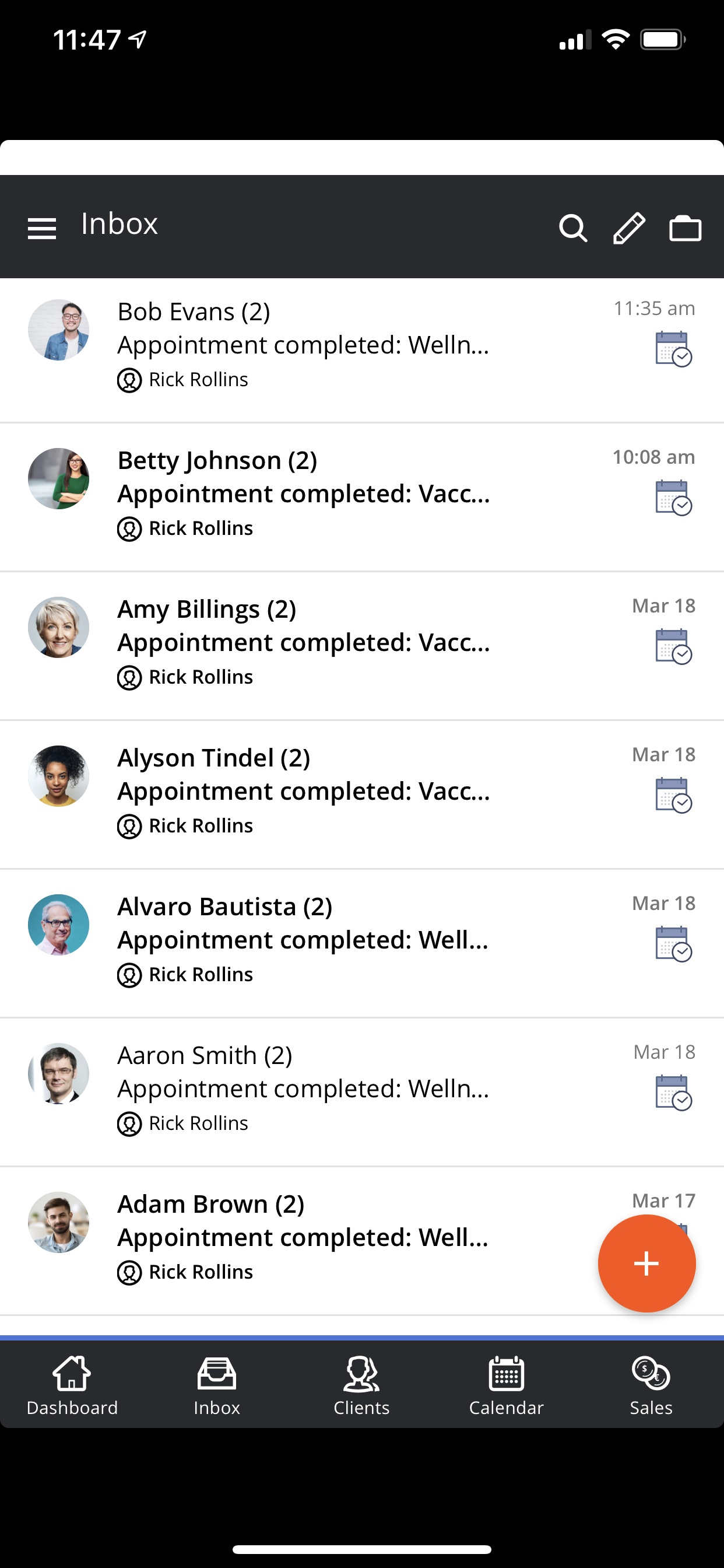 .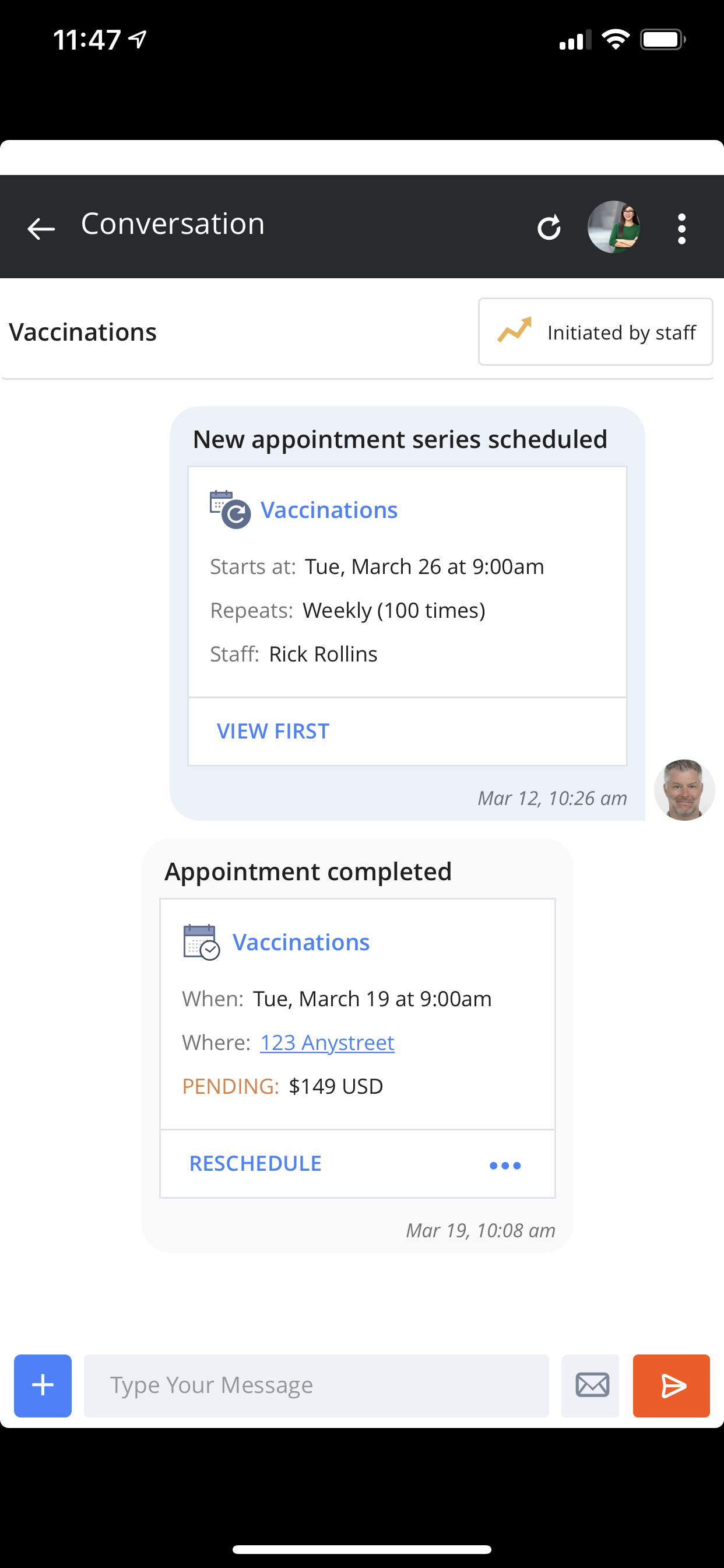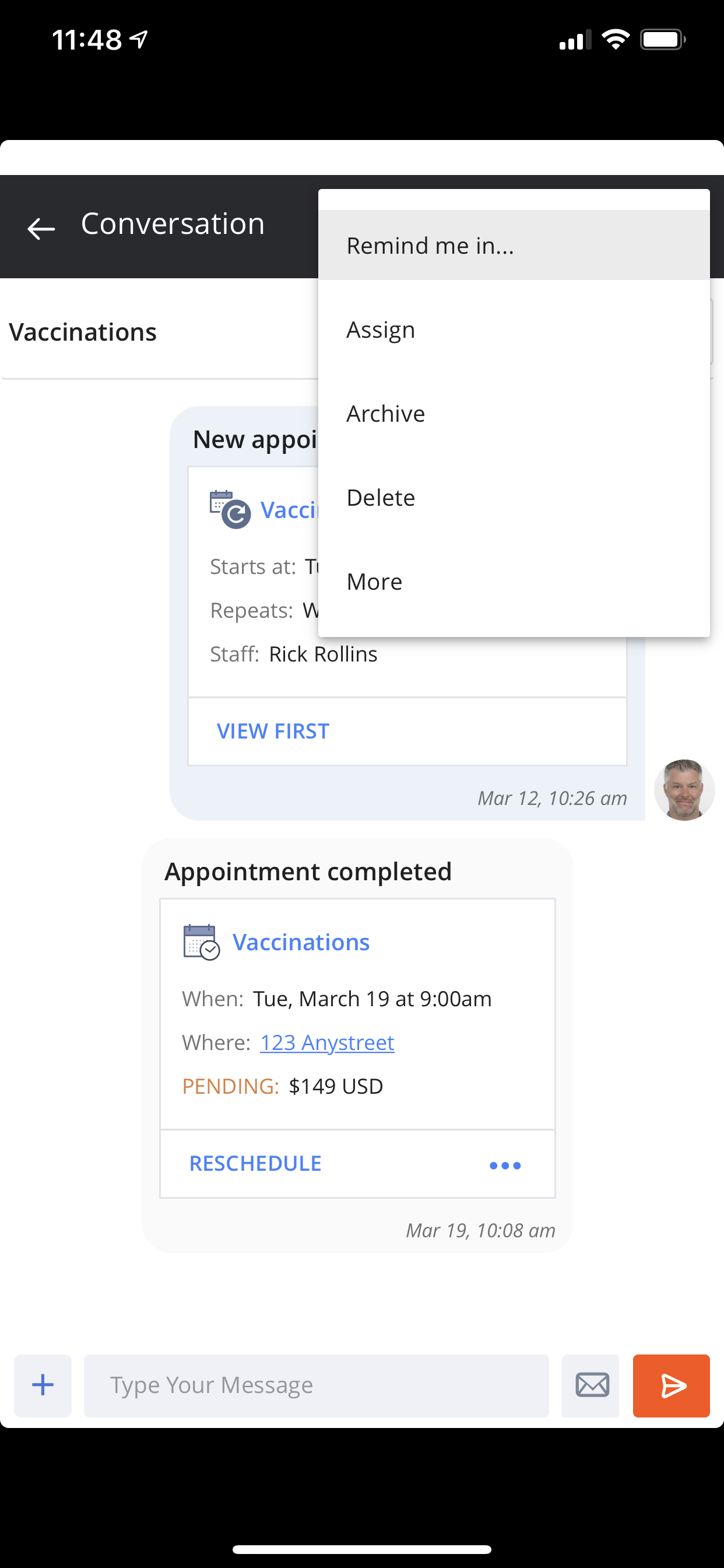 .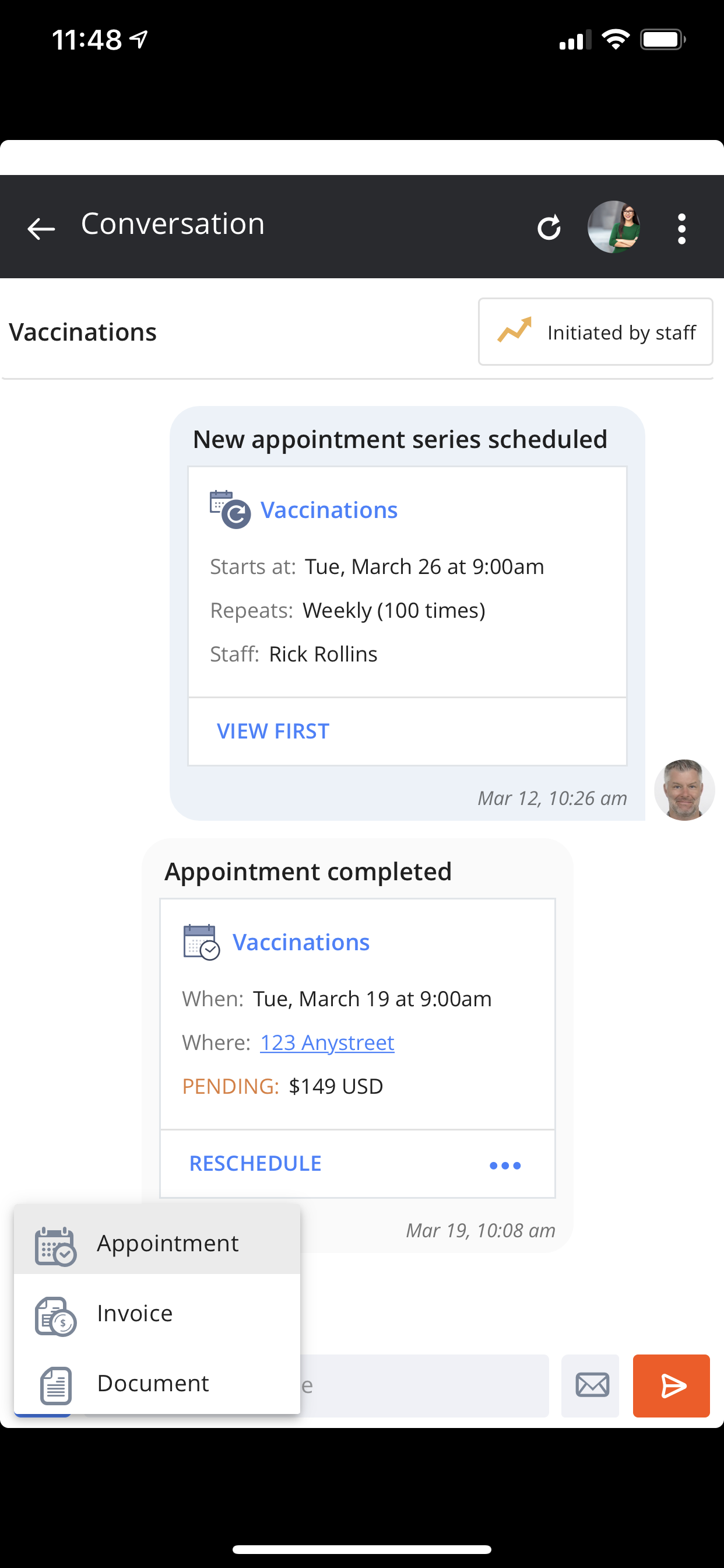 For more information see Inbox articles.
Clients 
Clients capabilities on Mobile allow you to have in the palm of your hand all the information you need about your client to ensure a consistent and lasting client relationship from your mobile device.

Ability to view all profile info, bookings, conversations, sales, documents and appointments.
View all clients based on tags.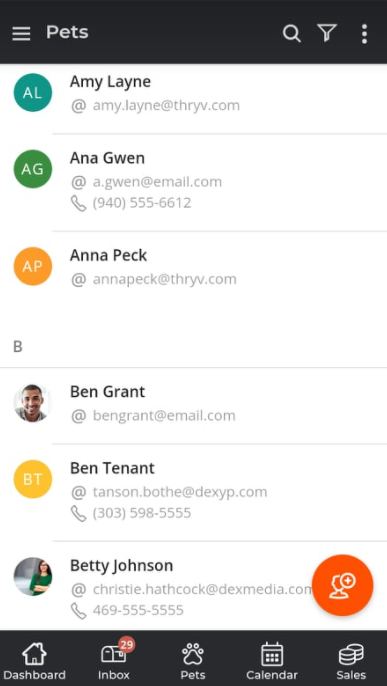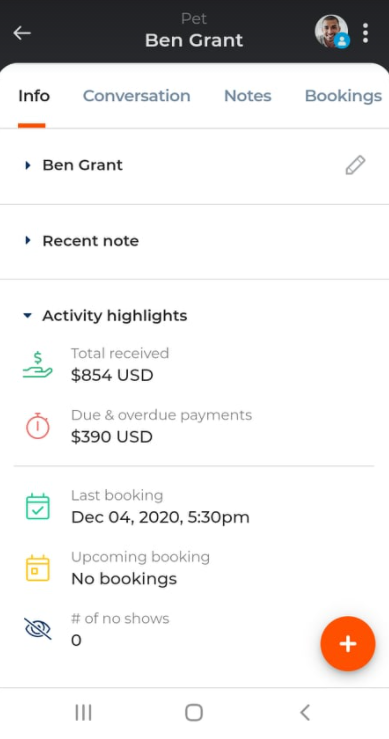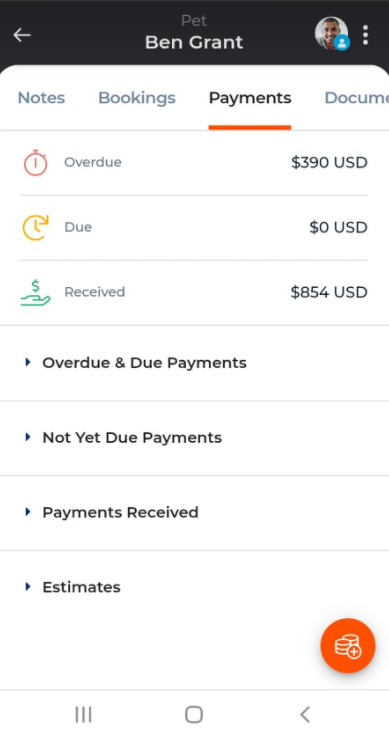 .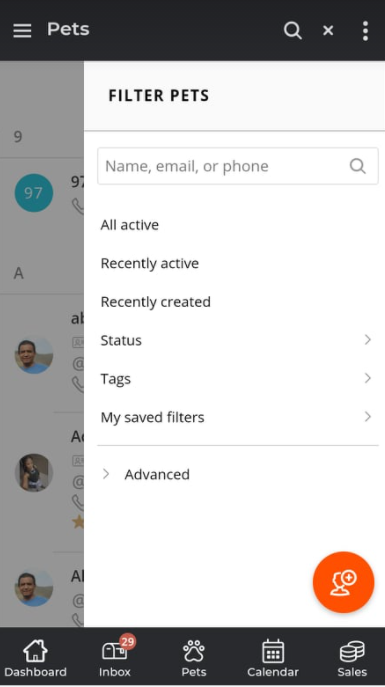 For more information go to the Clients articles.
Calendar 
Thryv Mobile Calendar allows you to view and manage your appointments making sure you are where your client needs you to be when they are expecting you.
Creating new appointments
Creating group events
Editing Availability
Mark time as busy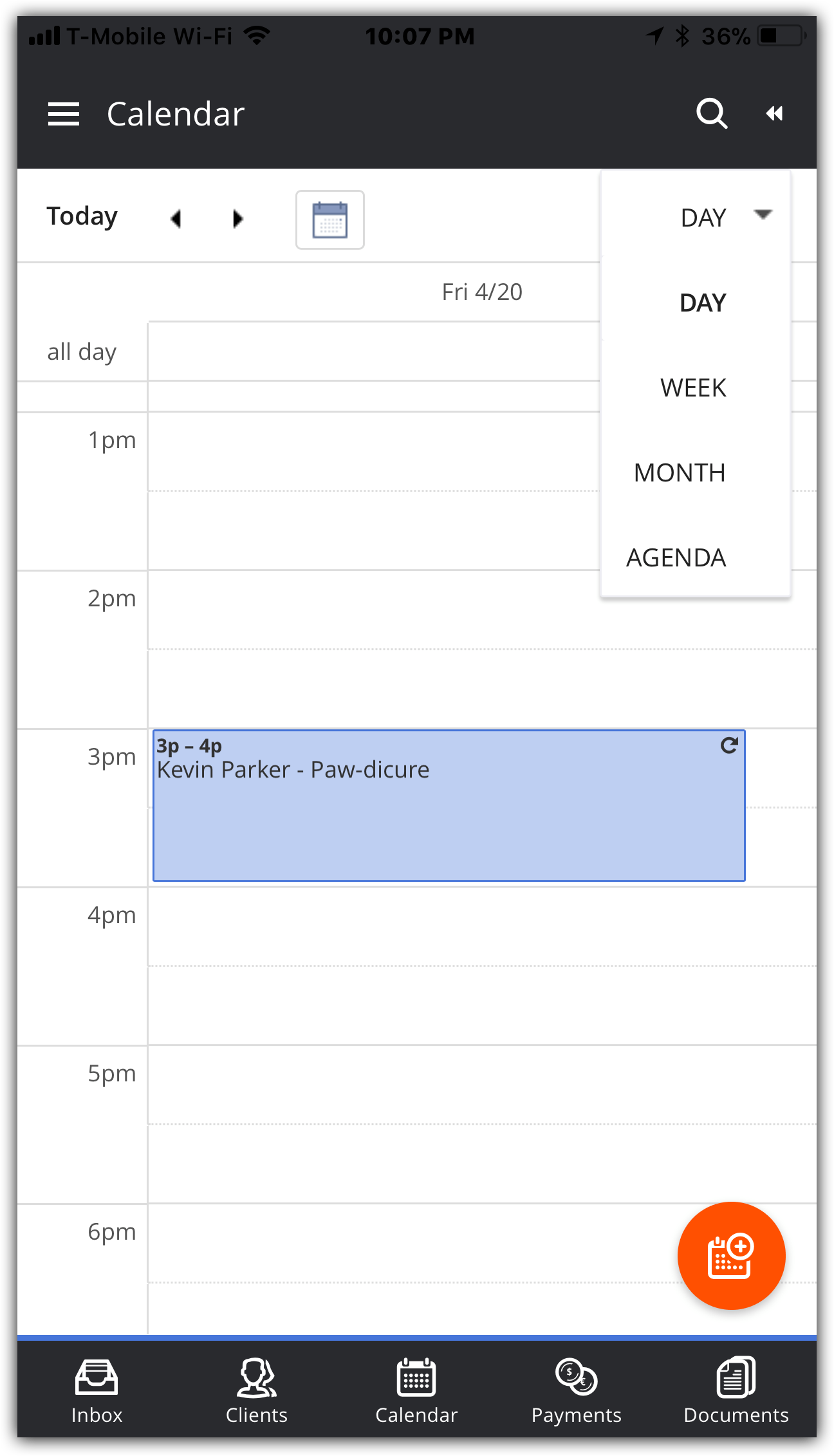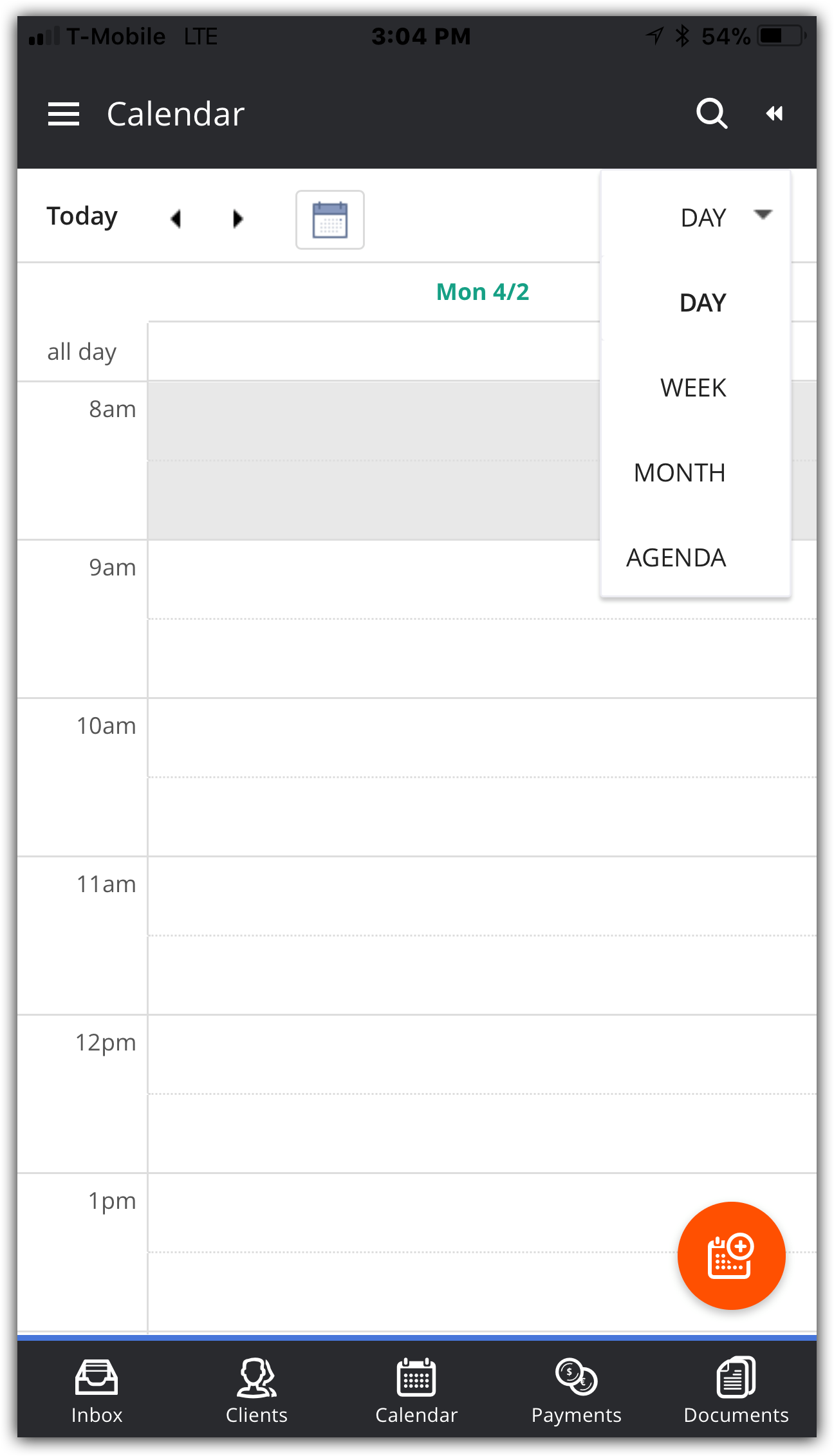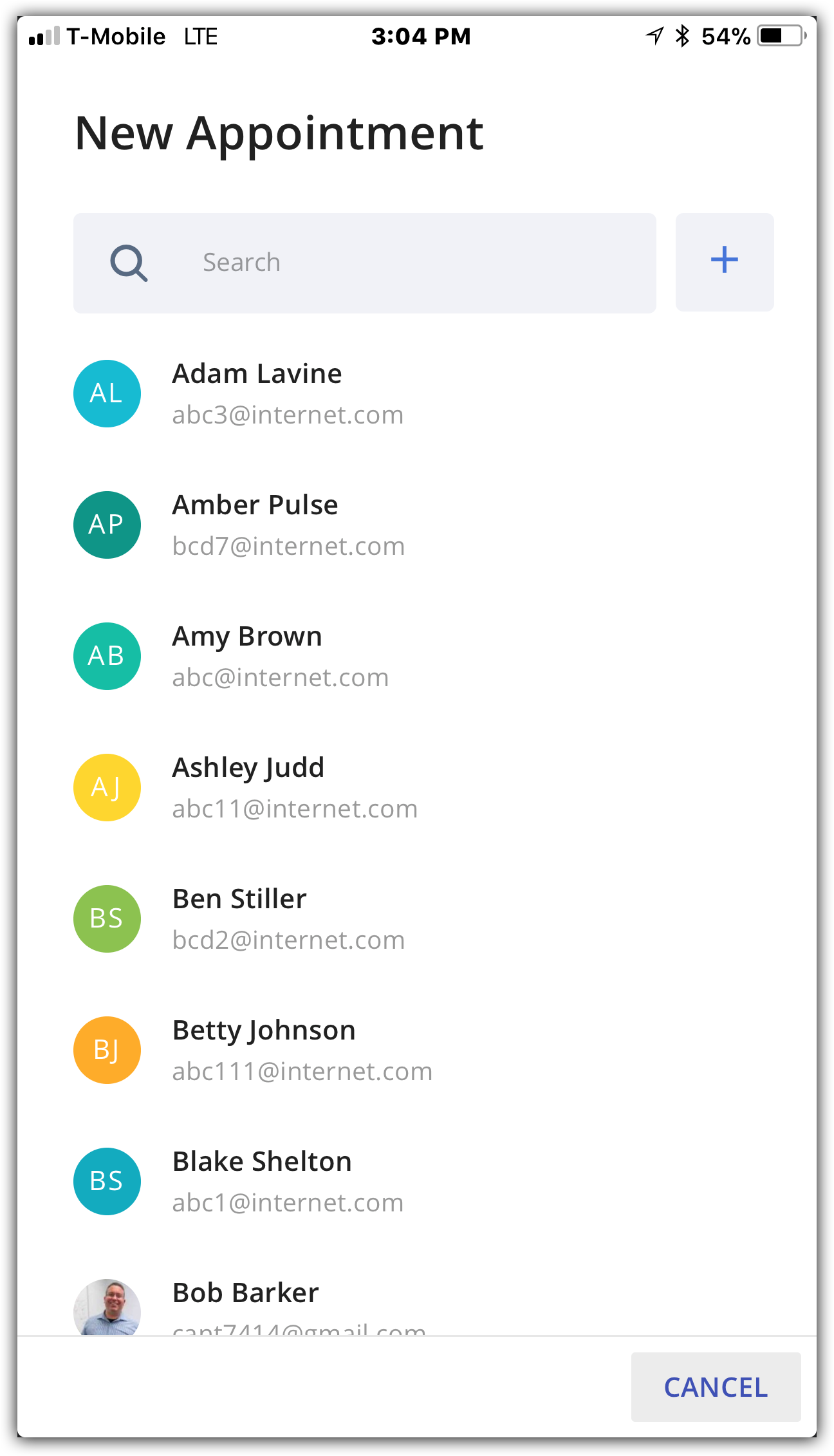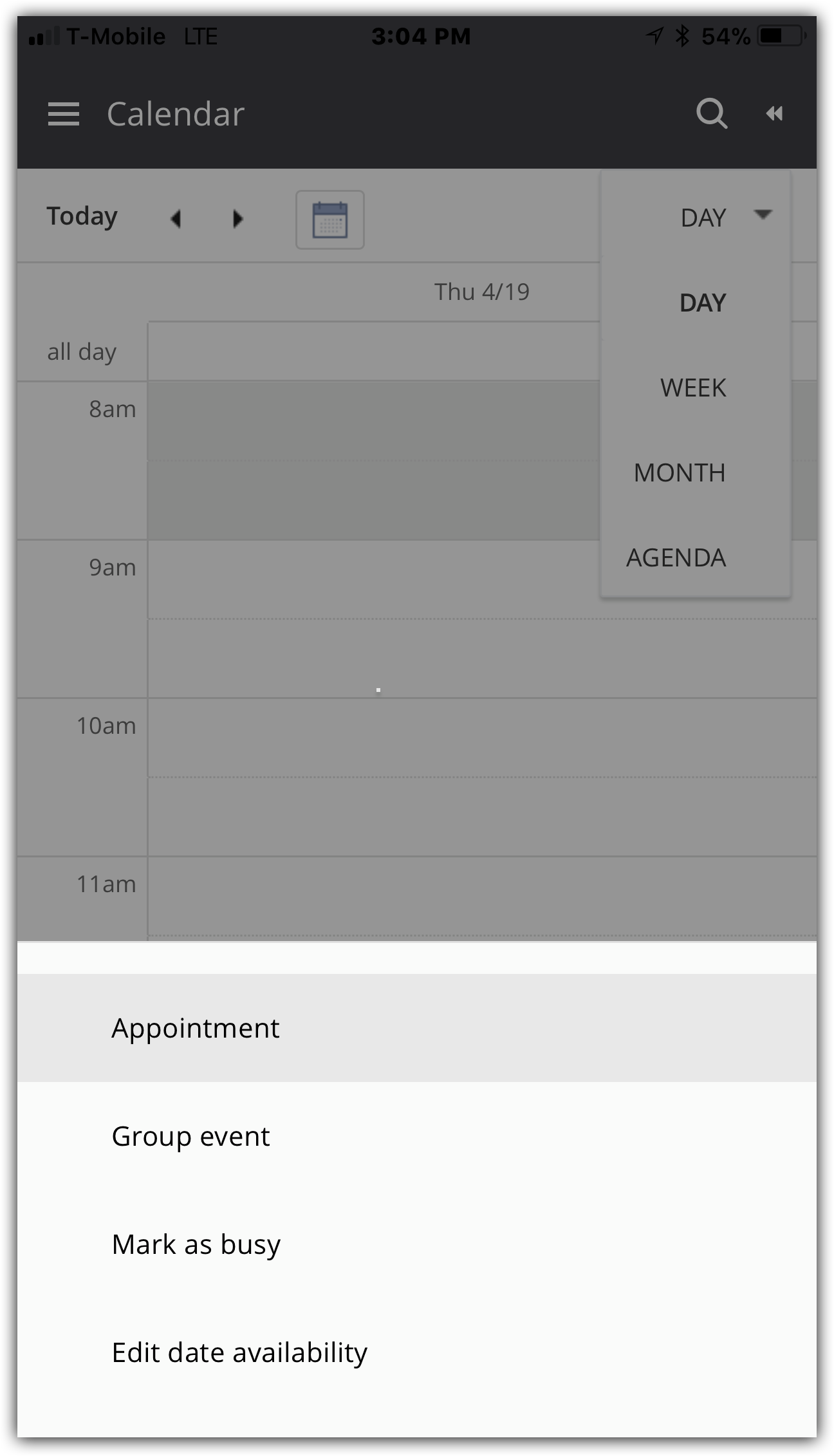 For more information visit our Calendars articles.
Sales 
Get your estimates, invoices & bookings out to your clients faster and most importantly get paid faster with Thryv Mobile Sales capabilities.

Take action on your estimates, invoices & bookings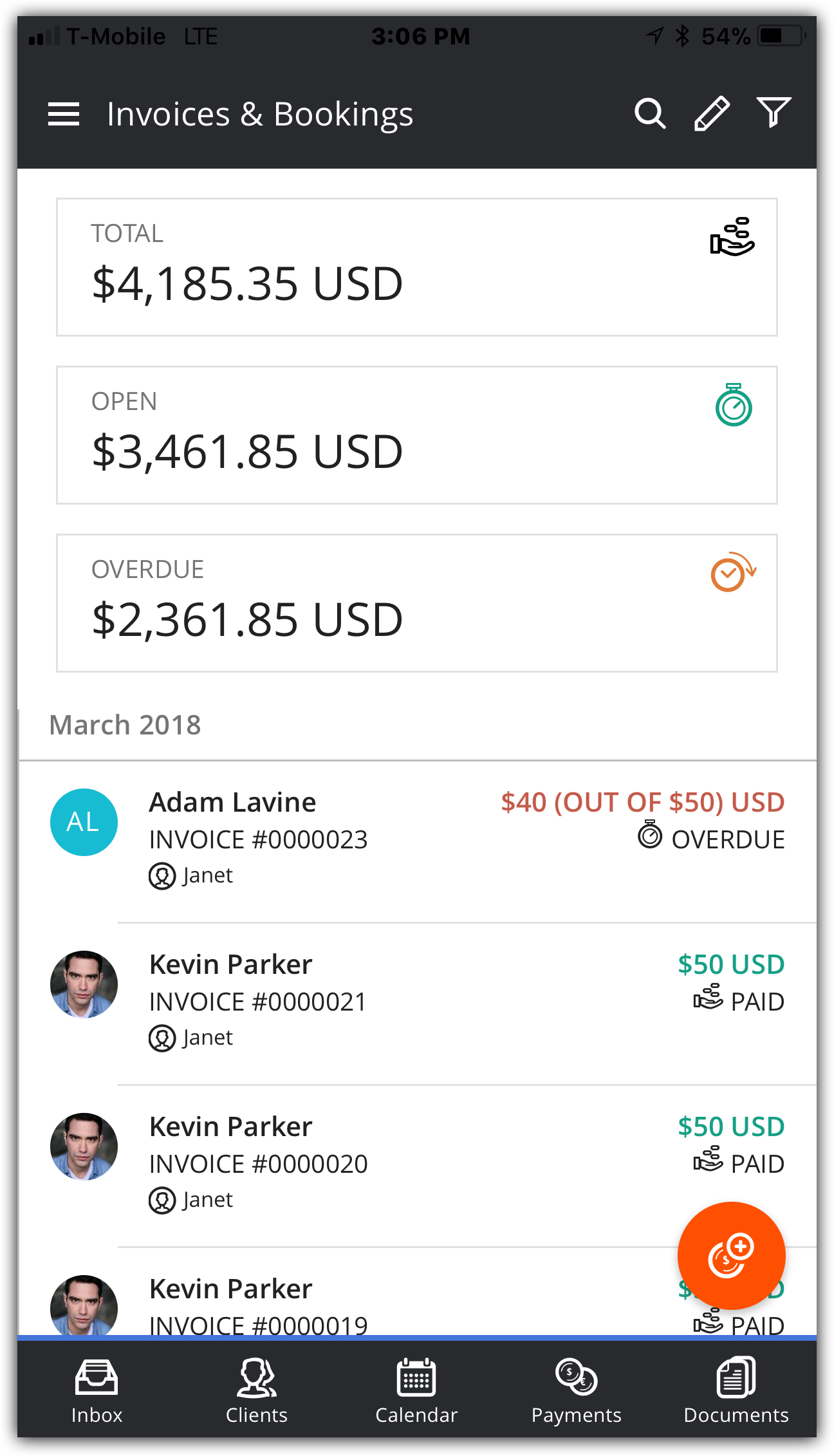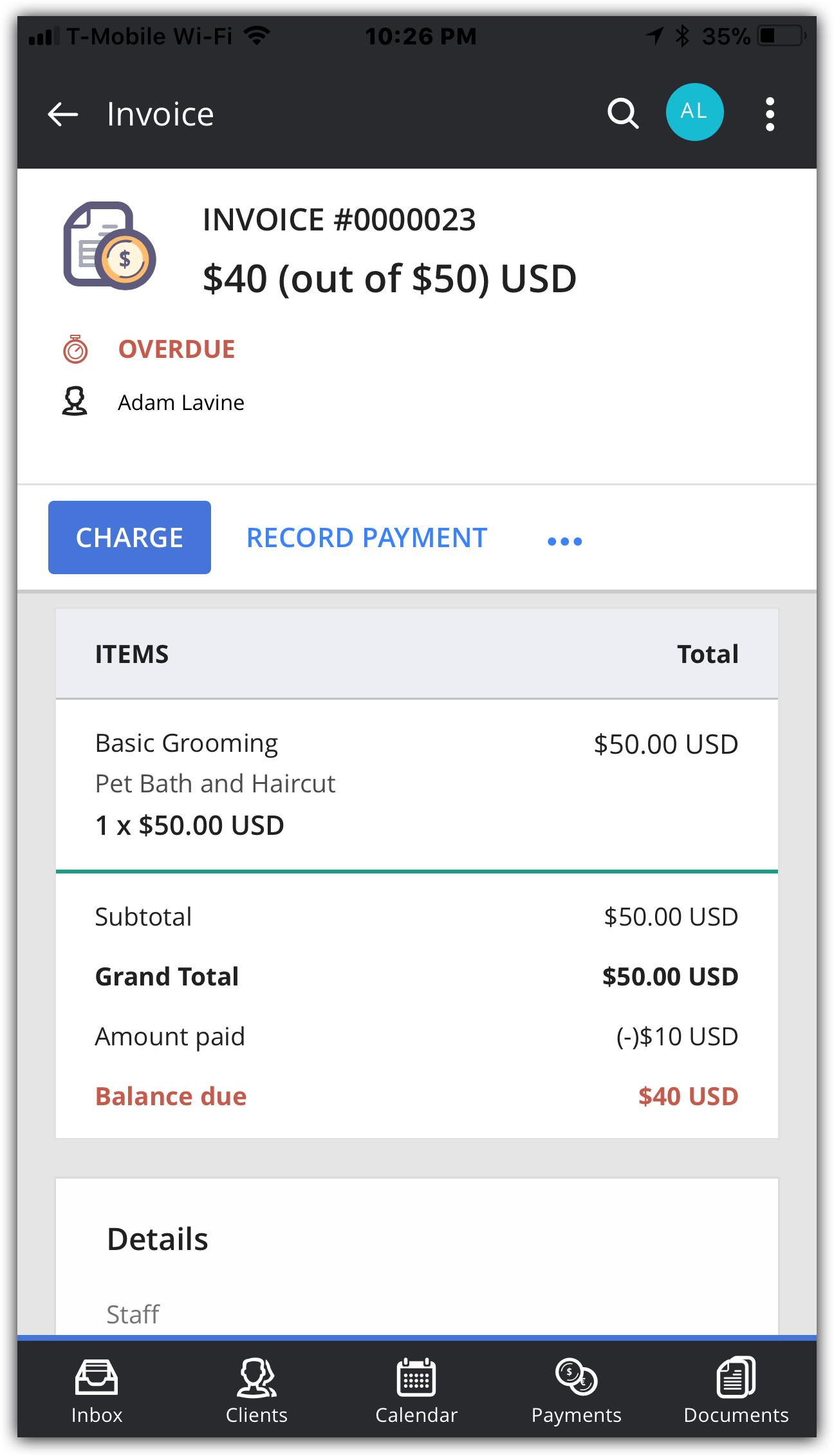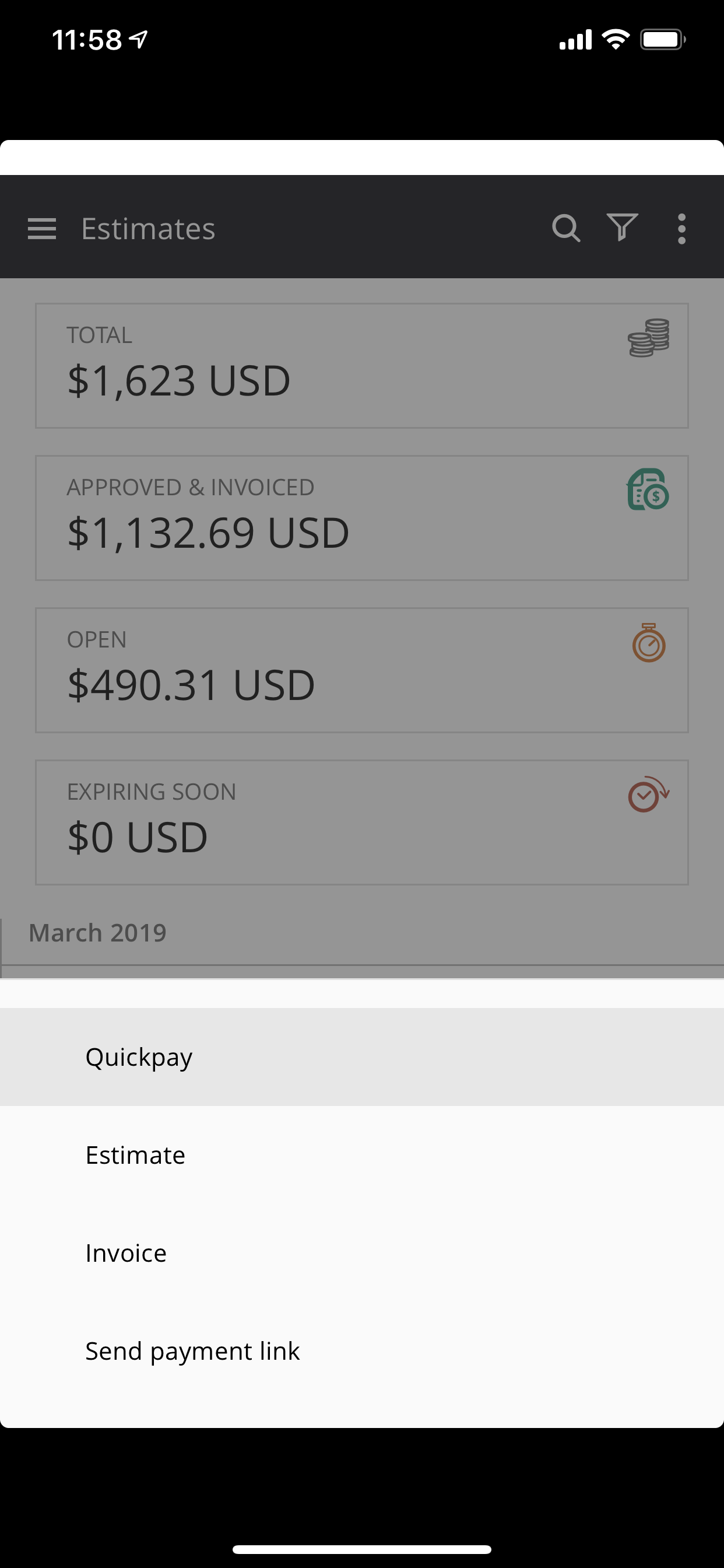 For more info visit our Sales articles.
Documents
Thryv Mobile Documents now allows you to manage your documents, share with clients, request a document, and download any documents received for review.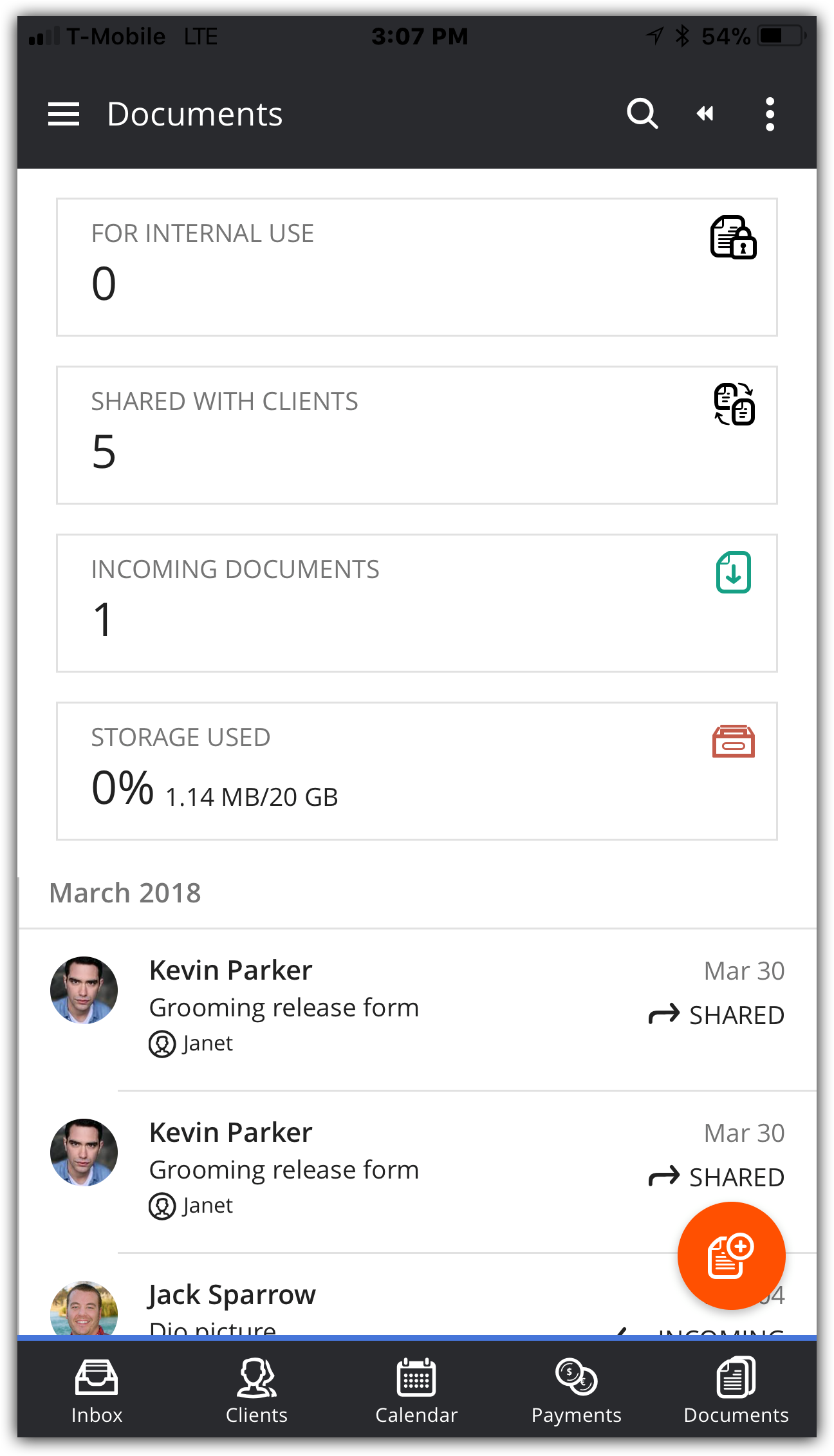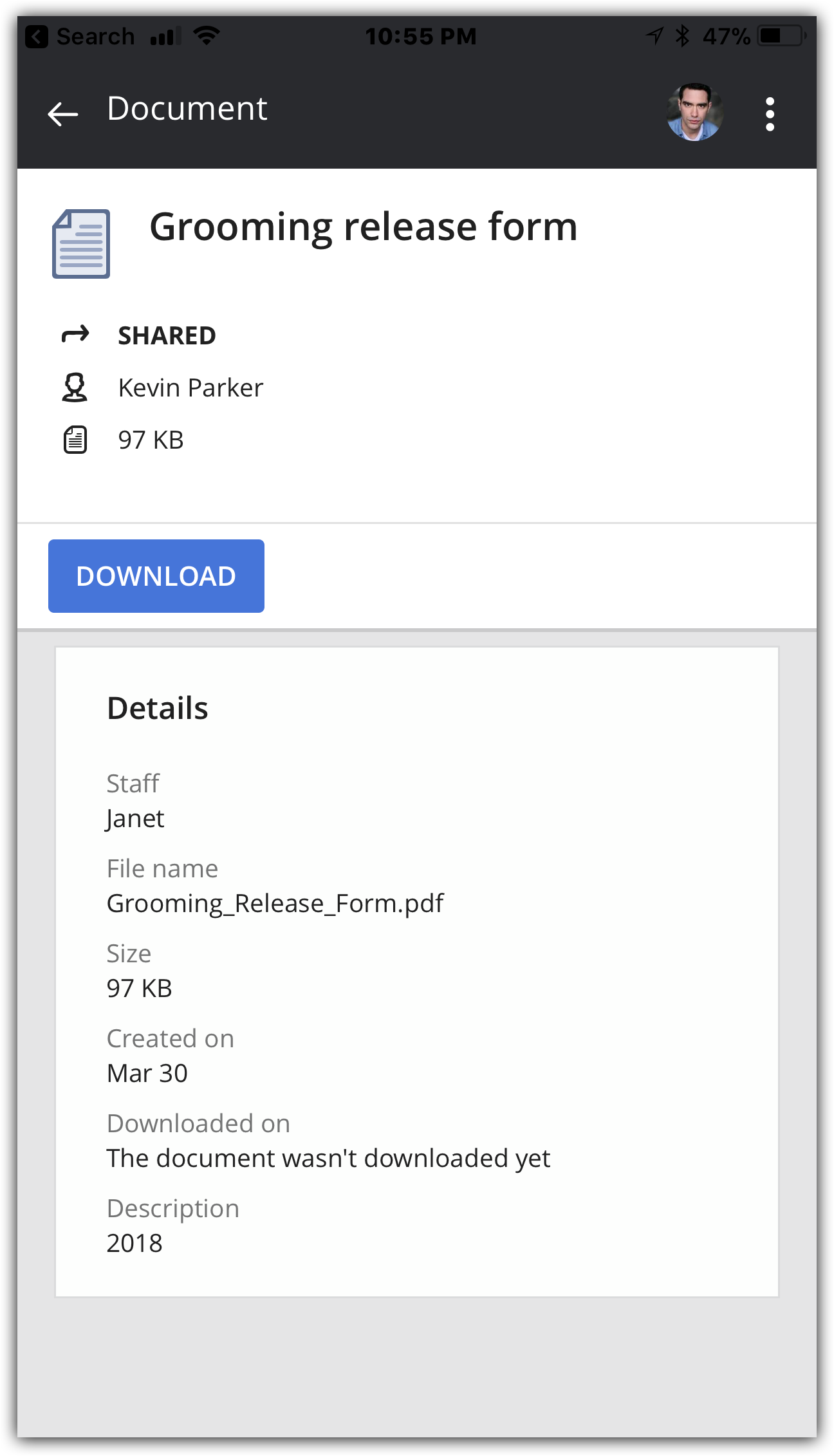 For more information see the Documents articles.
Marketing
If your package allows, you will be able to use Automated Campaigns.
You'll also be able to send Announcements (formerly Campaigns) & see your Delivery History.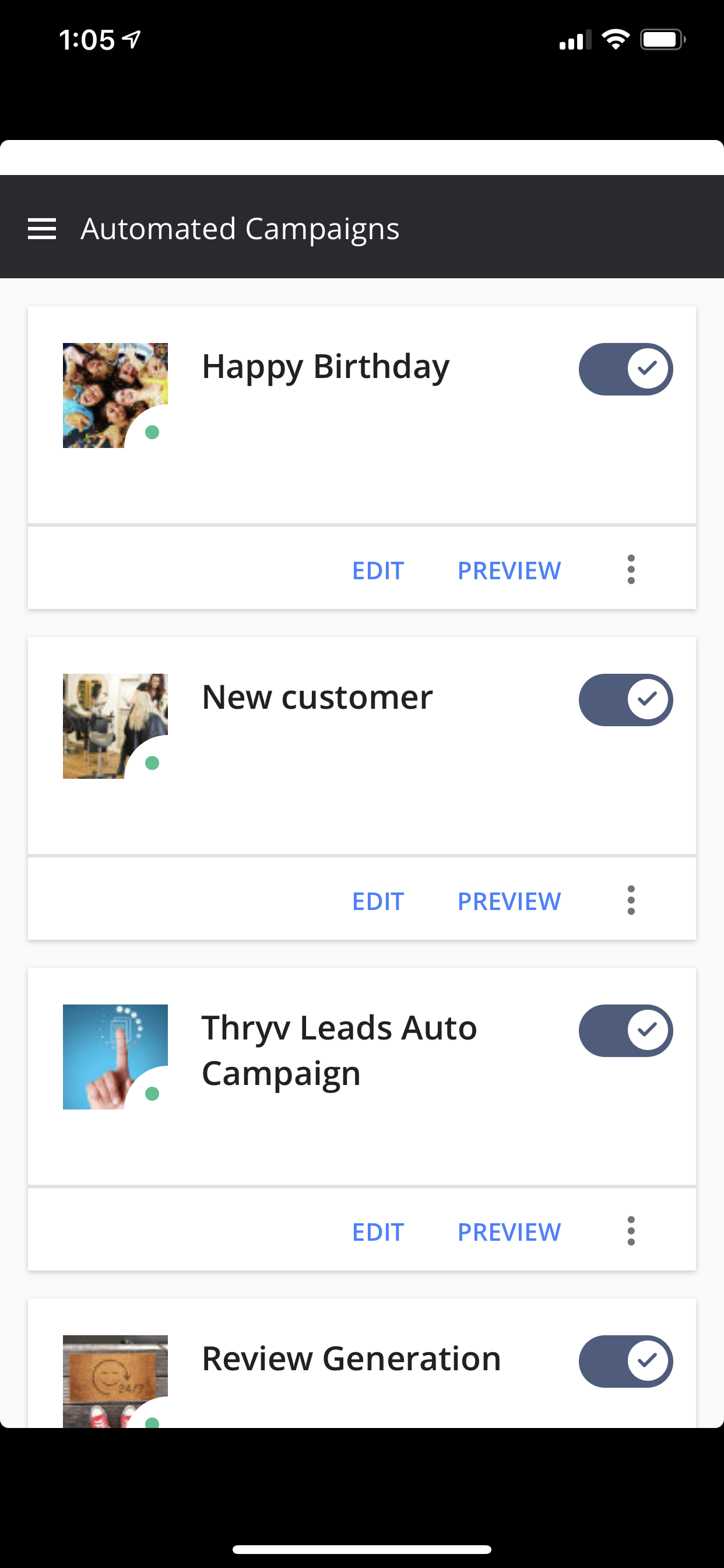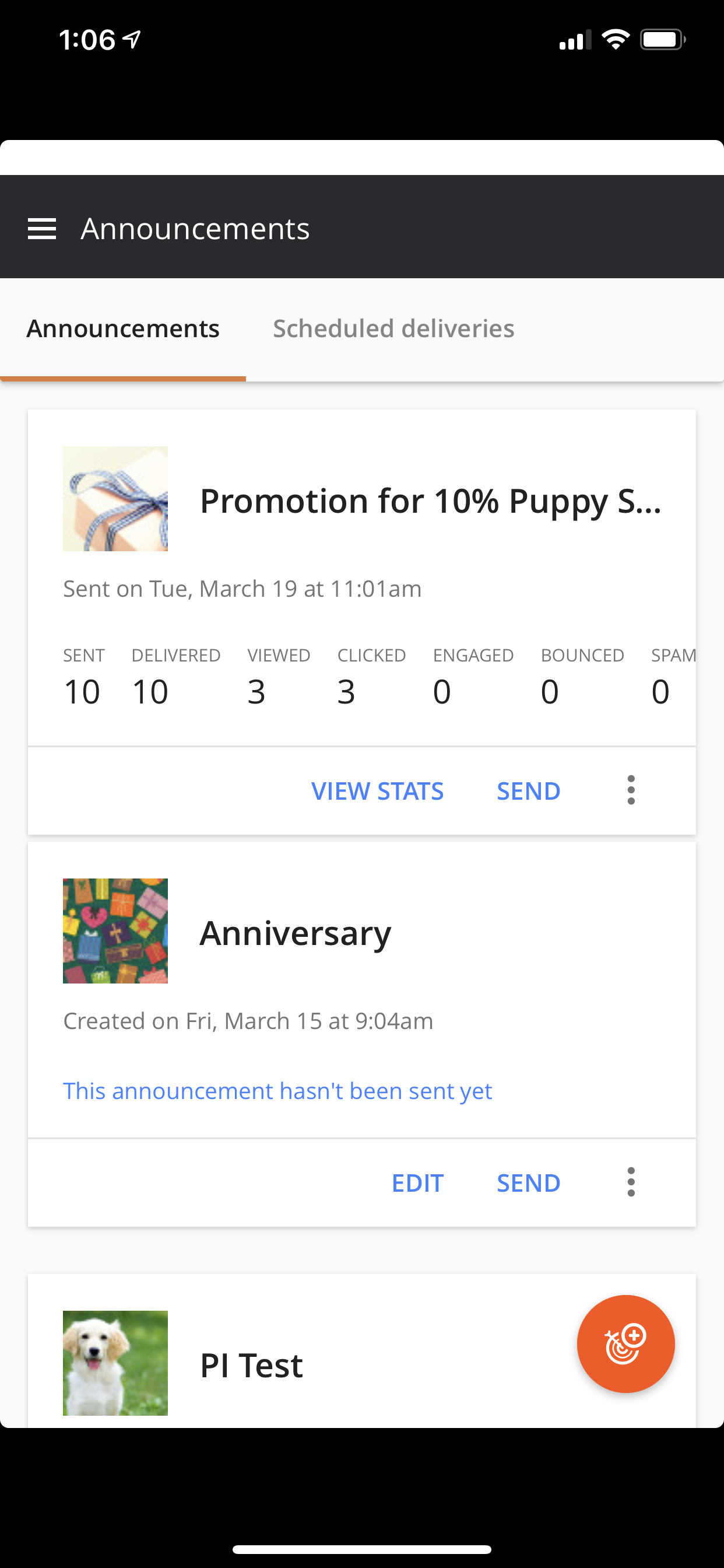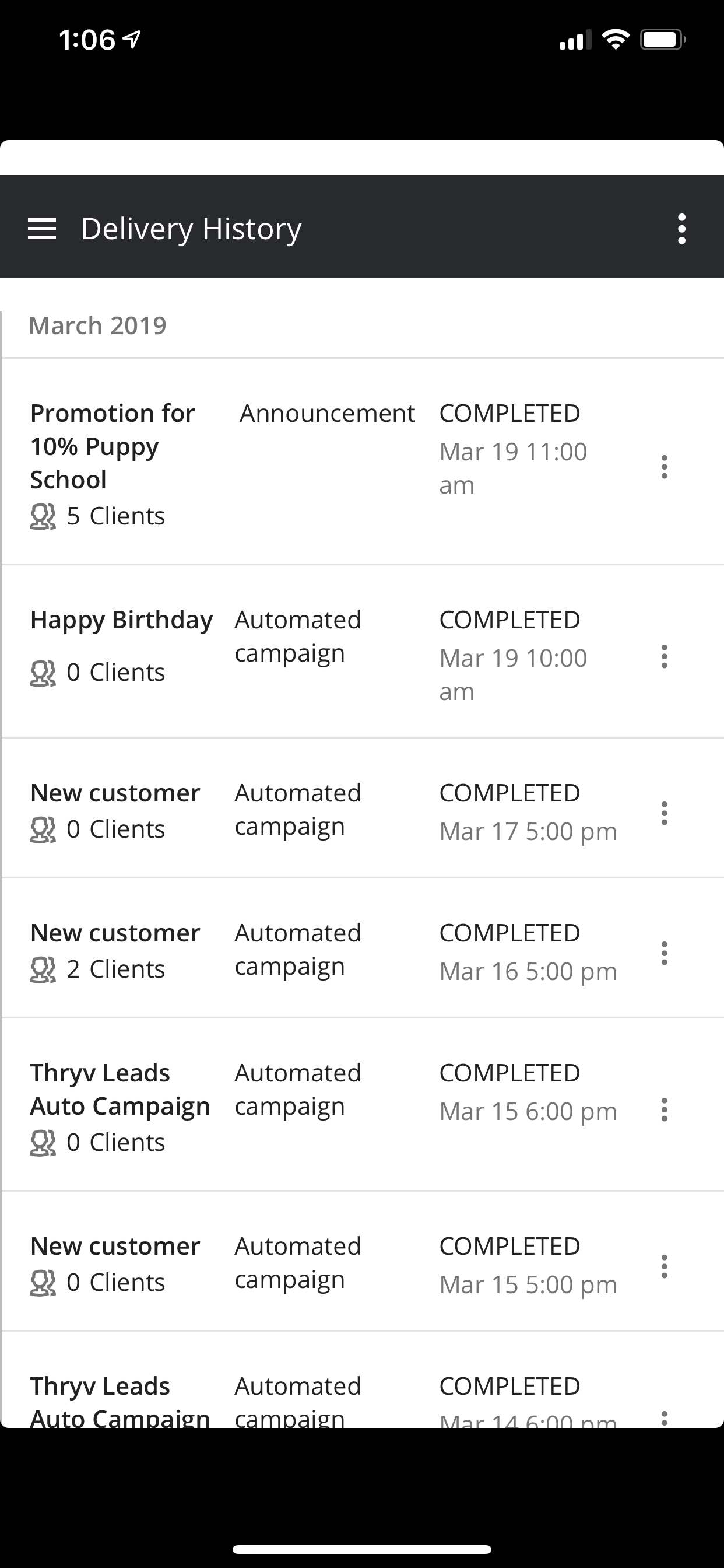 Client Portal
The Client Portal serves as your client's online connection to your business. Now available on mobile allows you to invite your clients quickly, share on social, and more.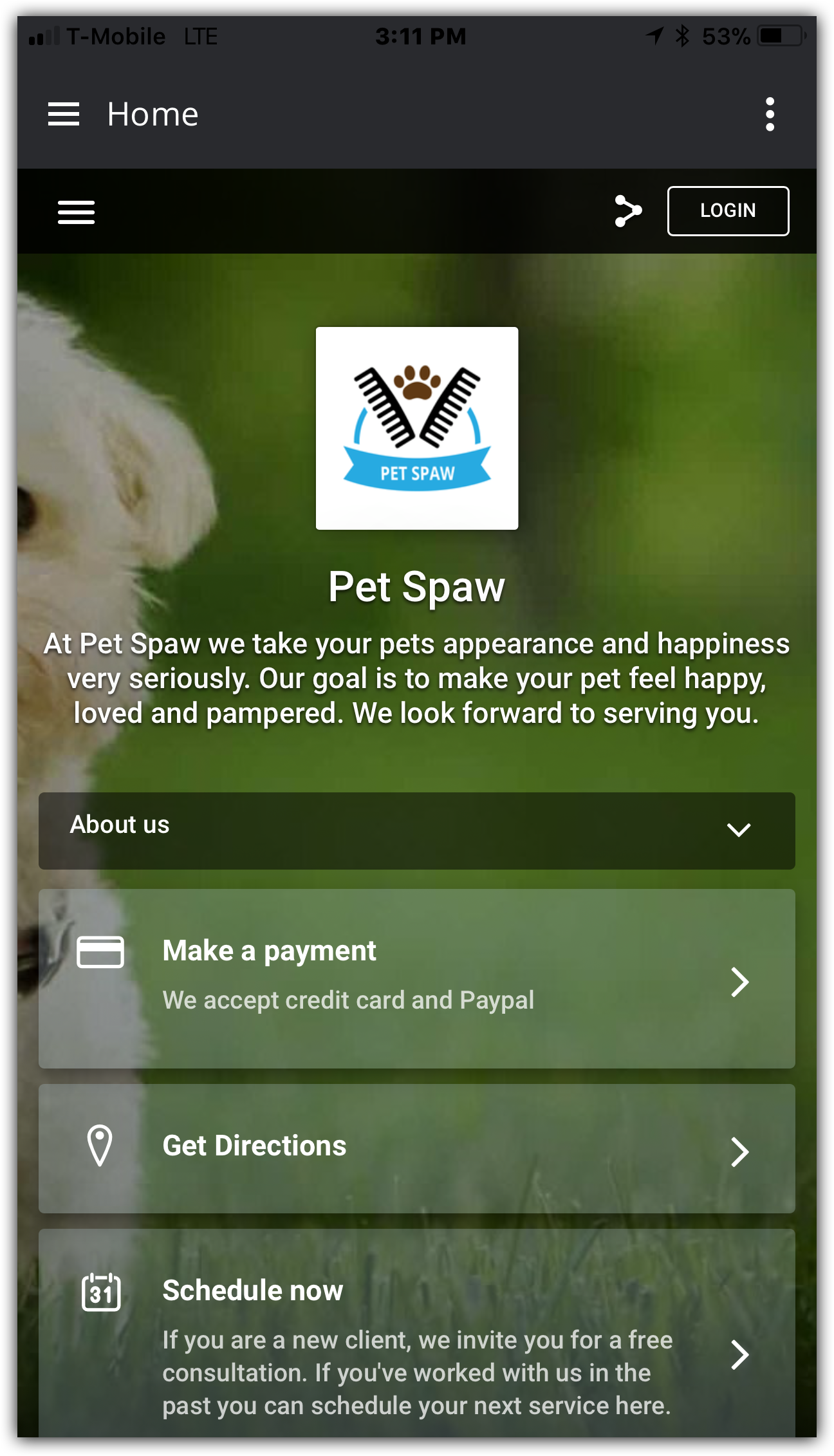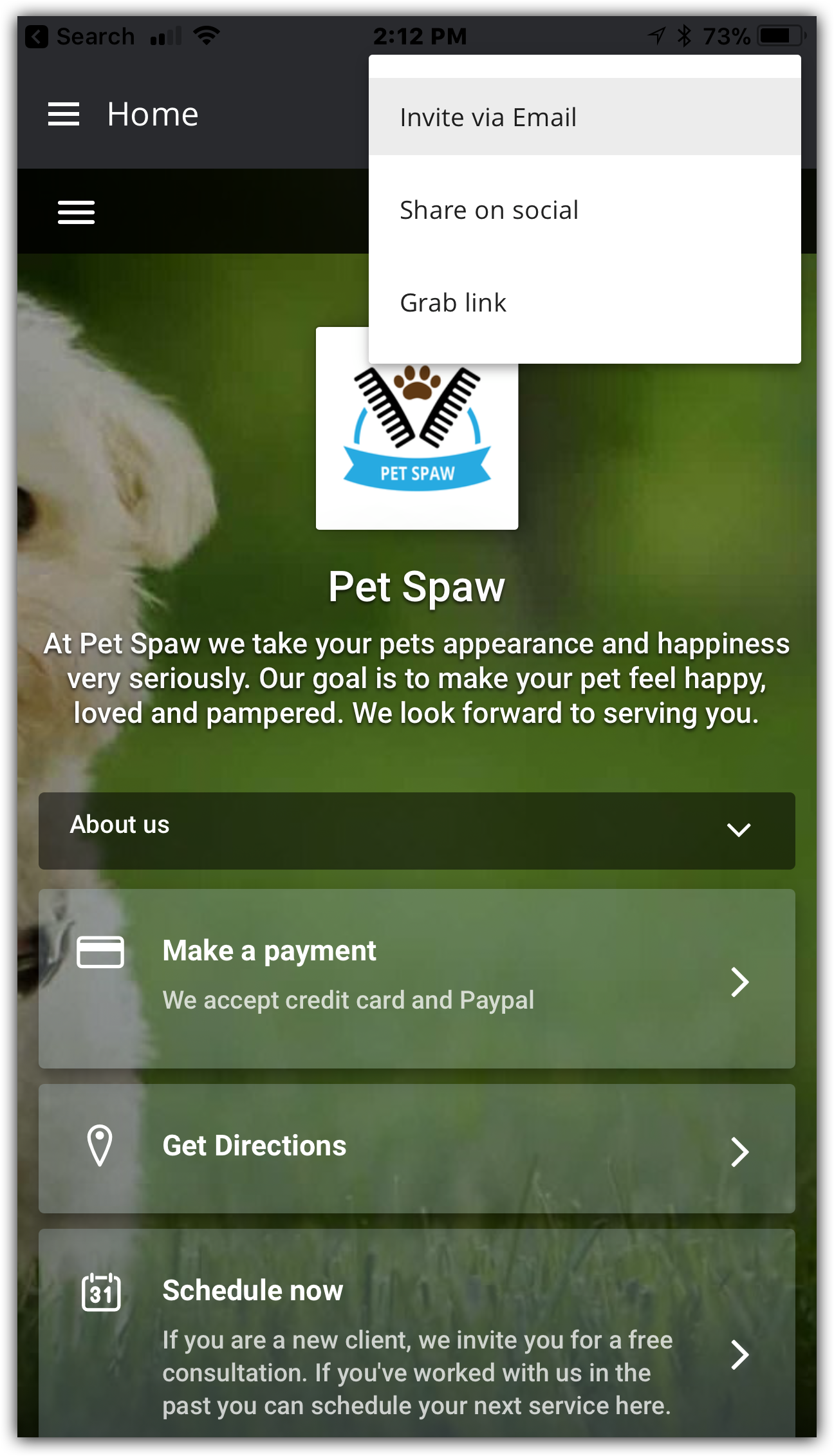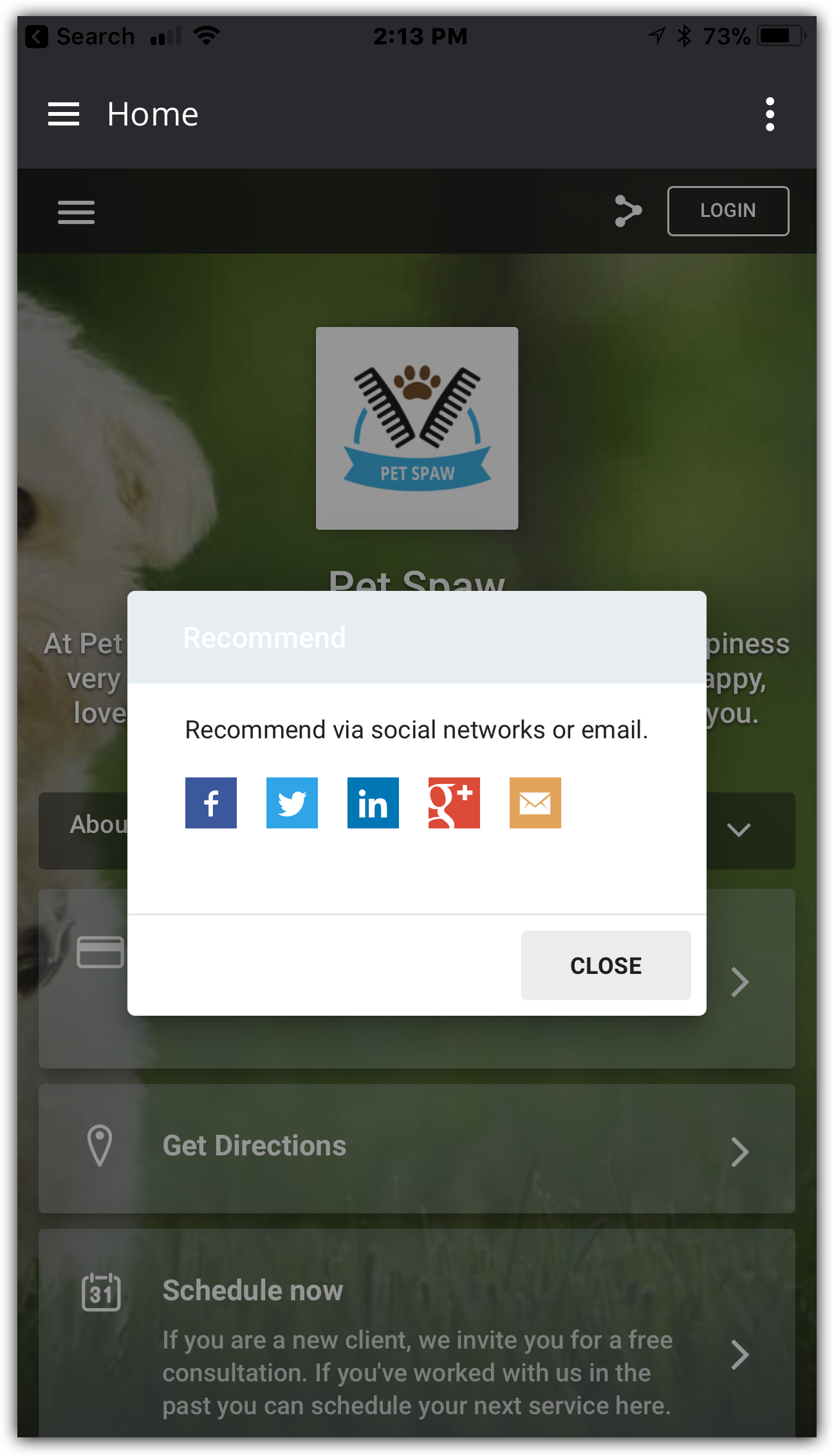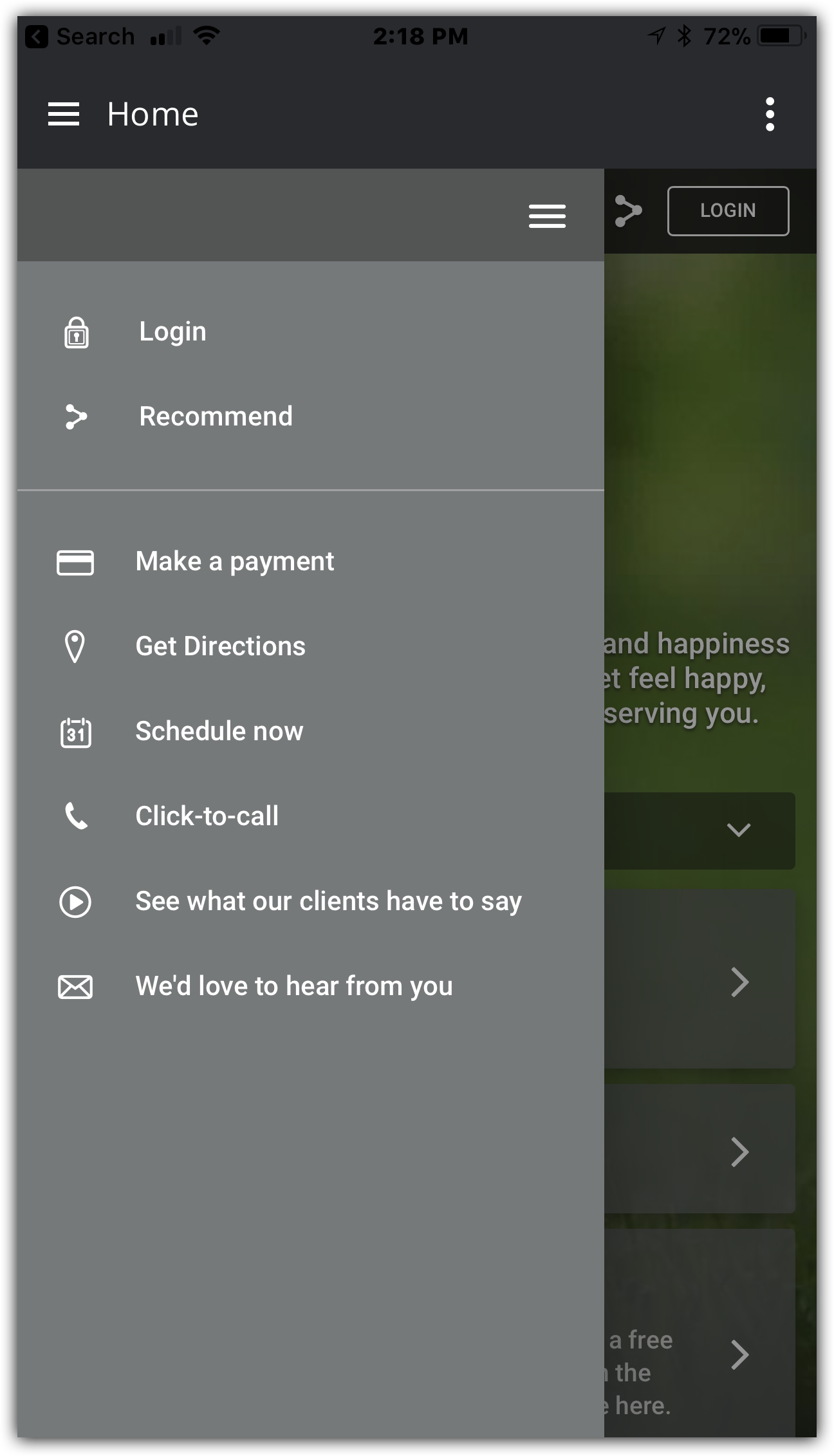 Additional Functionality
Other functionality available in Thryv Mobile:
Thryv Mobile App FAQ
How do I access the Thryv Mobile App?
Our Thryv Mobile App can be downloaded for free through the Apple App Store & Google Play.
Is the Thryv Mobile App a replica of everything I can do in the desktop version of the software?
Yes! The app is meant to be used to manage major day-to-day B2C interactions to avoid keeping customers waiting and be more efficient. Nearly everything you can do in Thryv, you can do inside the mobile app. The only option not available on mobile is Settings, although some individual feature settings are available under their respective pages.
How can the mobile app help me to easily manage my business from the palm of my hand?
Our Thryv Mobile App can help you manage customer appointments, bookings and receive reminders of upcoming events. You can easily add and upload your customers from your phone to stay connected and manage contacts. You can get paid faster and easier with Mobile QuickPay and by creating estimates and invoices. Stay informed and in charge of your day with notifications and messages, including when you receive a review. Your business information will also be pushed to all 60+ networks to ensure listings online are accurate!
Will the Thryv Mobile App be able to call my contacts I've imported from my phone?
No. Any attempt to call a phone number in Thryv will open the respected call screen, within your particular device. Any logs of those interactions would need to be added manually as a note on the client card.
Will the Thryv Mobile App be able to text or email my contacts I've imported from my phone?
Thryv is able to send text messages to your contacts, but they will still come from your registered landline, not your personal phone number. To review and respond to those texts you would need to log into Thryv from any device. As for email, Thryv can send email messages, which would come from your Thryv inbox which your clients can access through the client portal. You would receive notifications to the email address associated with your staff account as normal.
Is the functionality for social the same on desktop and mobile?
Yes, anything you can do on desktop, you can do using our Thryv Mobile App!
Still have questions about the Thryv Mobile App? Totally lost and not finding what you are looking for? Send us an email at support@thryv.com