Inconsistency in your name, address or phone number can decrease your search ranking, and risk lost business. With Listings Management you can ensure that your information is correct across the 70+ most essential websites.


Article Contents:
Listings Management Screen
To see the status of your listings across all the sites navigate to Online Presence>Listings Management.
There are two options to view your active listings. The default setting is Interactive View, which will show your listings in a bubble chart, sized according to traffic. You can toggle between this and Card View which will display the listings in a grid.


Note: The sites available will vary by location for international partnerships
Below your live listings, it will show a list of your Unavailable Listings and Inactive Listings, along with the reason why they have these statuses.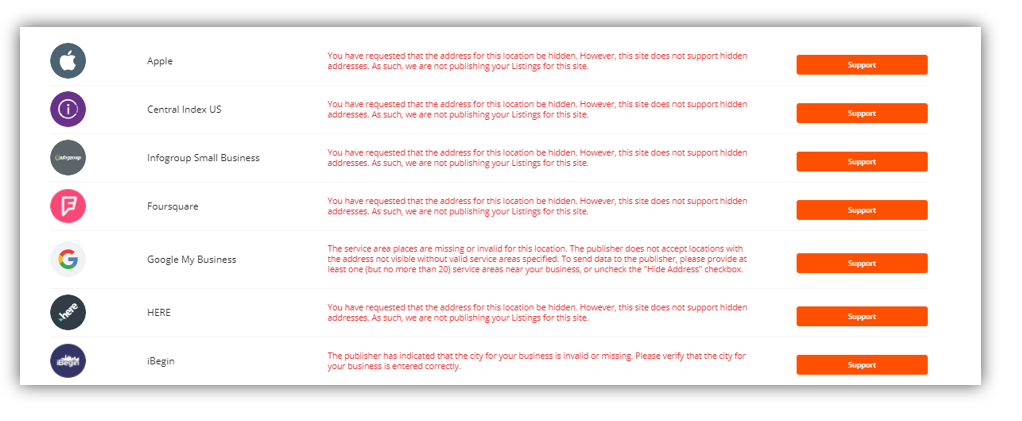 If you would like assistance connecting one of these unavailable listings, click on the orange Support button on the right, and an email to our support team will automatically be triggered, automatically filled with your account information and the relevant details.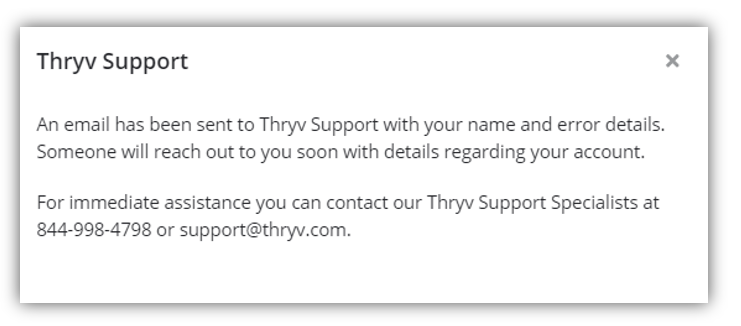 Listing Account Conflicts
It is possible that Thryv is unable to connect your listings because you have an existing Yext account with Yext itself or a different provider. If you have an existing Yext account, Thryv will not be able to connect your listings until that account is cancelled, as 2 providers cannot simultaneously control a Yext account. If Thryv detects an existing Yext account, please contact support at 844-998-4798 or support@thryv.com and we will be able to connect with Yext and assist. Note that Yext or the 3rd party provider may need to communicate with you directly.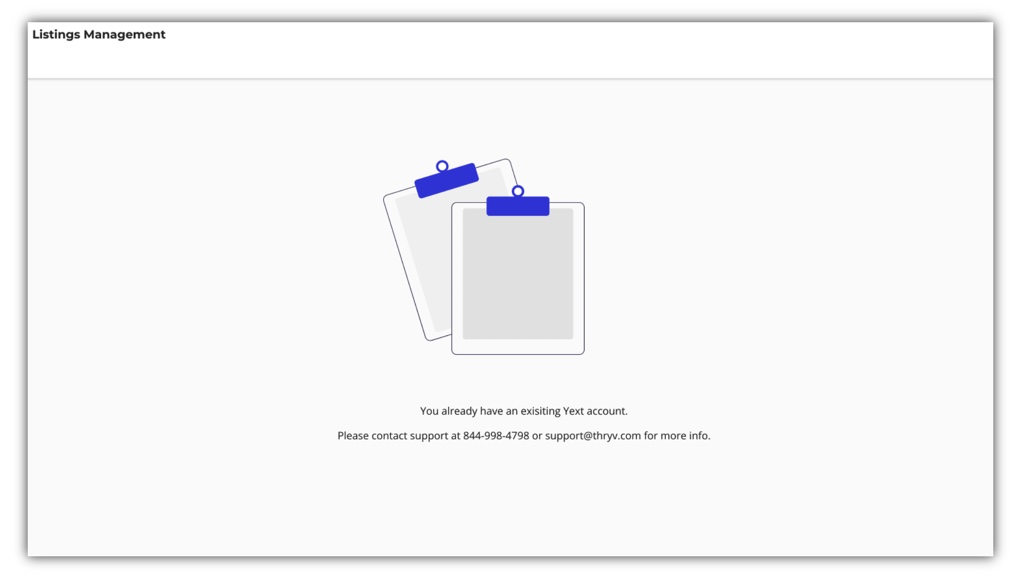 Google My Business
Save time by claiming and verifying your Google My Business profile using Thryv.
Navigate to App Market>Yext Advanced. Click Here for a guide to using Yext Advanced where you can update your Linked Accounts, including GMB.
Using Thryv means instant verification. No more postcards to worry about! You'll see the screen below, letting you know you're all set!
Want to double-check? The Google Logo will appear as one of the icons on your Listings Management screen.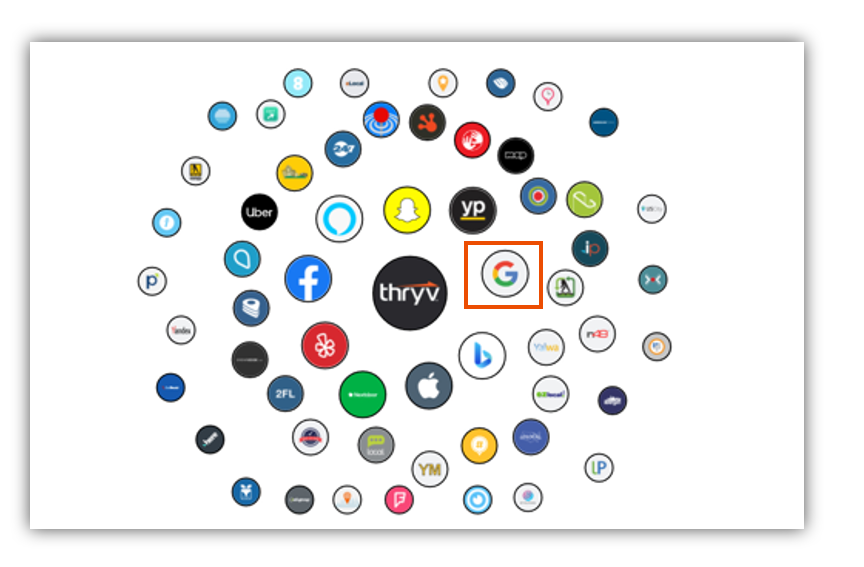 FAQ
Q: Do I have to have a physical address to be listed on Google My Business?
A: Google does require all businesses to have a physical address (not a PO Box) that they can verify. However, that address does not have to be displayed on the listing. If you have your address hidden, make sure you navigate to Settings>Listings>Scroll Down to Service Area and define your service area. This will give Googly My Business something to list in place of an address.
Q: I am a direct paid advertiser with Yahoo, why can't Thryv manage my Yahoo listing?
A: If you are a direct paid advertiser with Yahoo, then the information that Yahoo has will always override the information in Thryv. Note: If you have an additional Thryv search advertising product, this may be the source of the error. Your Yahoo listing will get its information from that search advertising instead of Thryv's listing management.
Q: I don't see my category as an option?
A: All the categories you see listed in Thryv are predetermined to ensure that you're listed correctly across the publisher sites, i.e. Google, Facebook, Yelp, and Yahoo, & etc. We make updates in accordance with what categories are offered by the publisher sites.
We recommend that you pick the category that fits as close to your business as possible and to fill out as much information about your business as you can, i.e. business description, additional categories, services, attributes, and etc.