To add the Client Portal Widgets to your Wordpress website, follow these simple steps:
From the left navigation pane click on Online Presence menu.
From the top menu select Website Widgets, then click on Edit/View Client Portal.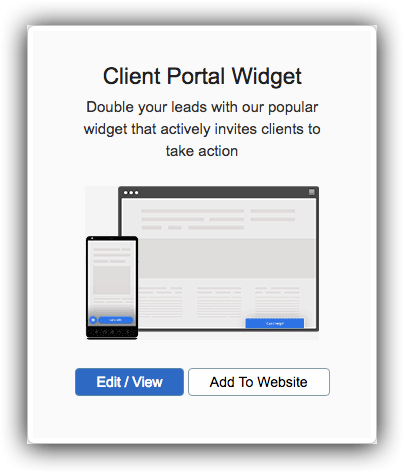 Click on Add To Website button and Copy the HTML code.
Back to your Wordpress admin panel:
Select Appearance>Editor




On the right find and select footer.php
Paste the Client Portal HTML code from right before the </body> tag
Update your website 
If you wish to add the Client Portal Widget to specific pages, simply paste the HTML code on the pages you want the widget to show. Click here for detailed instructions.