Yes, it's effortless! Just visit your Services Menu setting page, Edit any service and set a fee for the relevant services.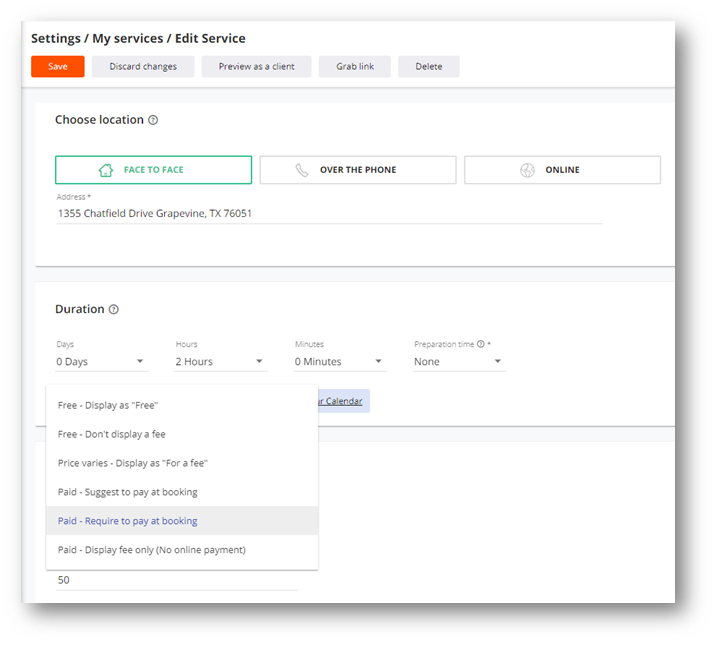 You can choose to request a payment upfront – when the appointment is scheduled.
Or, you can send an invoice once the service is provided.
You can also set a fee but invoice and collect the payment on your own – at the office or over the phone, without using the system.