Estimates and Invoices are their own separate entities. You may use estimates and invoices independently from one another. You can also use estimates without ever connecting a Braintree account! Let's take you through what it's like to create a new estimate:
Navigate to Online Presence>Estimates from the left navigation
Once on the dashboard click on New and select Estimates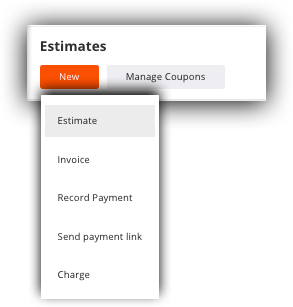 The next screen will have you select a client to create the estimate for.

If the client is new, you can add them at this time as a New Client.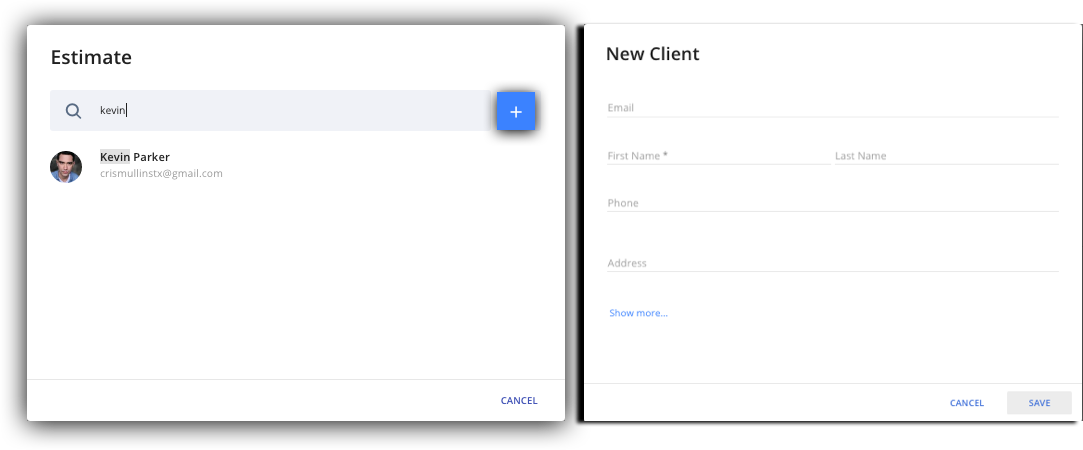 At this point, you can start adding items to your estimate.

The items can be existing services, or you can create new items to add to the estimate.

You can also Edit the business address and info that you want on the Estimate.

This is useful when you are running businesses from home and don't want to share your personal information.

You can also modify the label of the Estimate (e.g., Quote) depending on how you refer to estimates.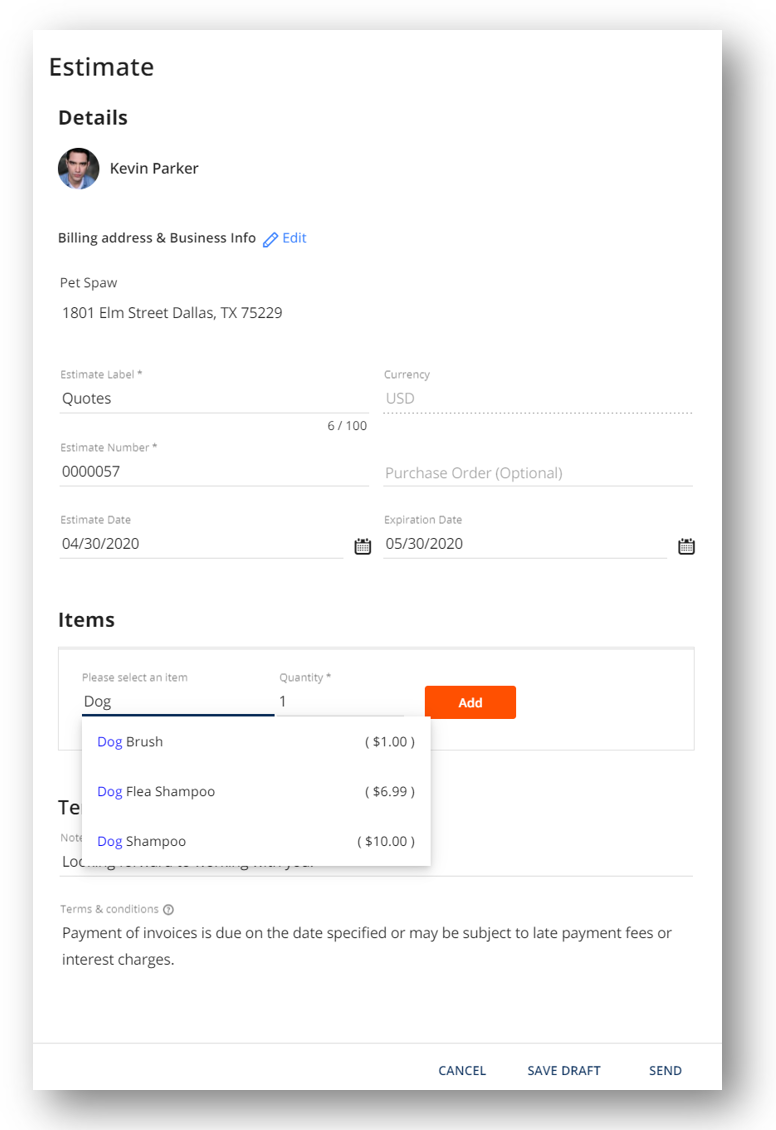 If you need to add discounts or taxes to a line item, you can click on the 3 dots, also called "tri-dots", on the right of the item and then Edit.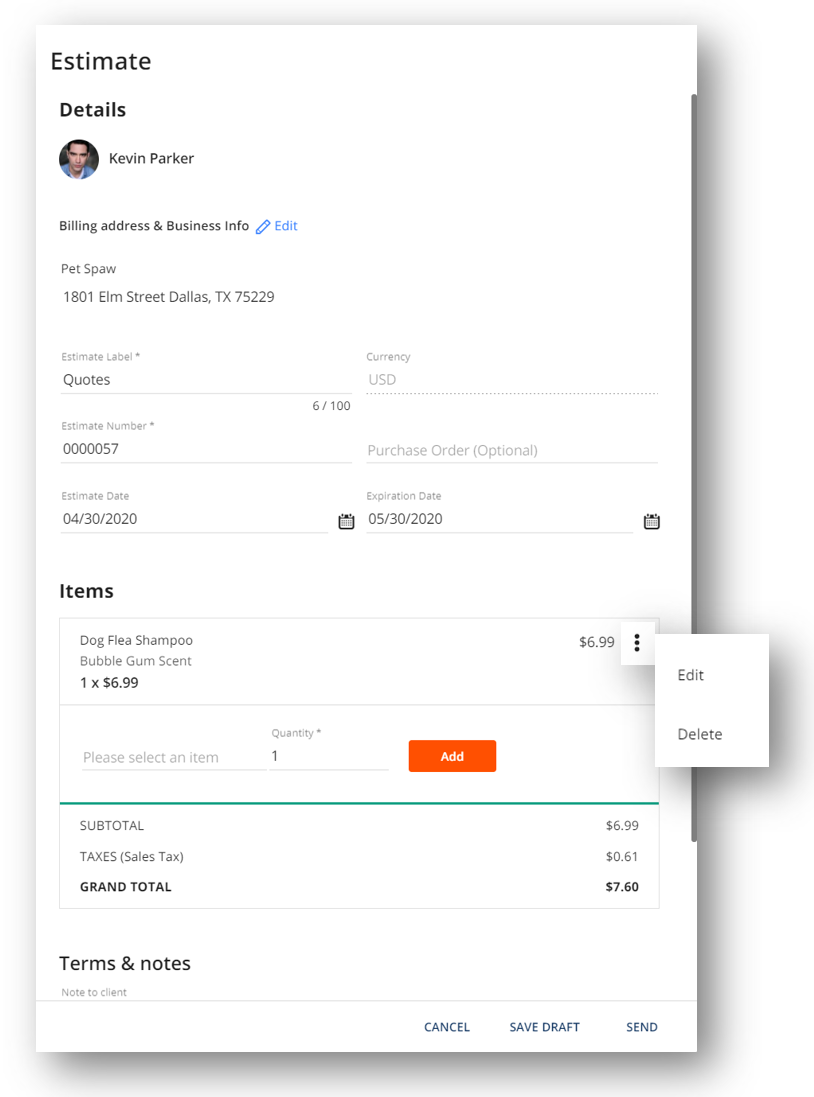 In the following screen, you can add a discount % or $, and multiple taxes if applicable.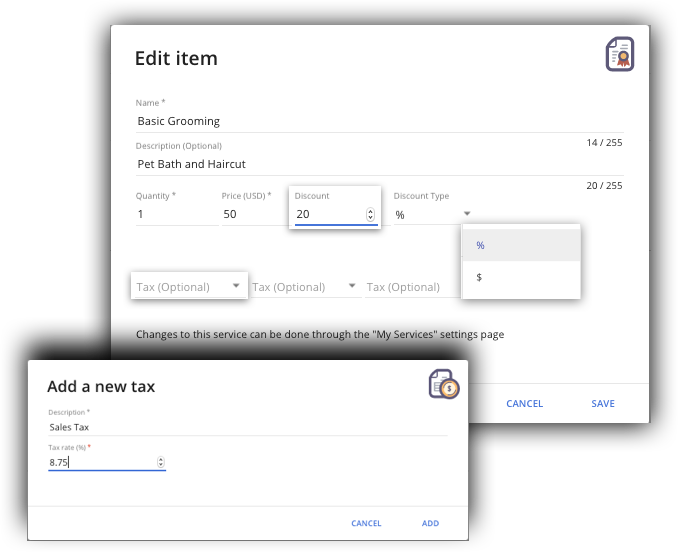 Your estimate will now include any items, discounts, taxes and other configuration changes that you have applied.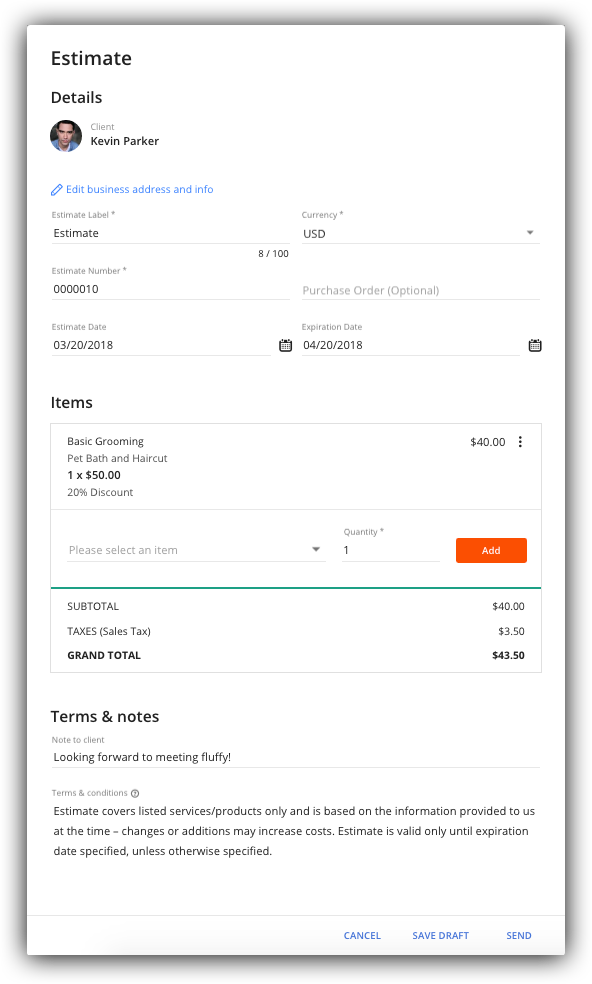 For a video tutorial on how to Create a New Estimate, see below: