How successful are your Announcements? With the Announcement Dashboard and Delivery Metrics, you can see how successful your announcements are. See specifically which clients view, click, and engage from the communications you send.
Announcements Dashboard
You can view all of your campaigns from the Dashboard. The Dashboard is under Marketing>Announcements.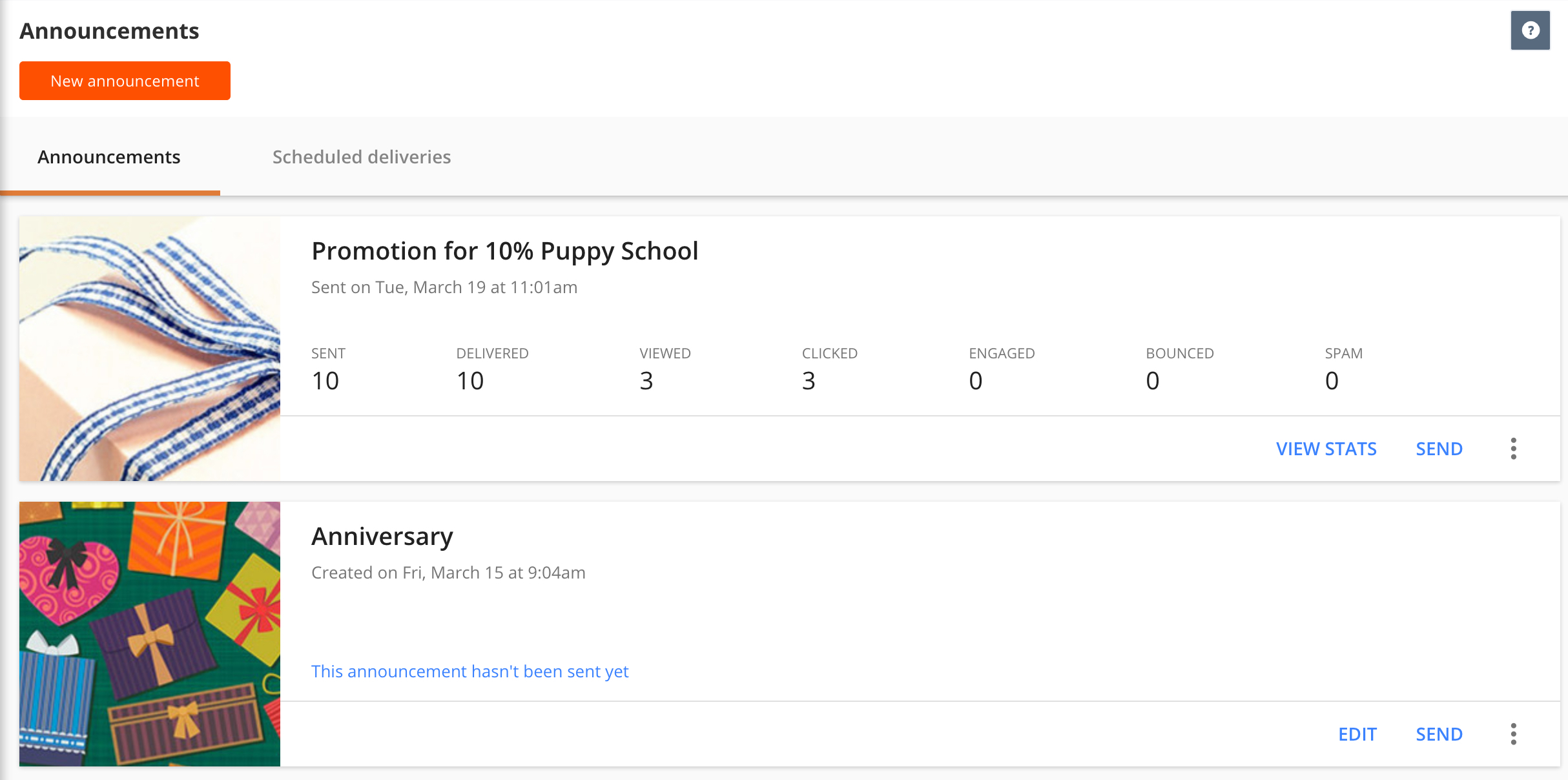 Click on View Stats to review the delivery metrics.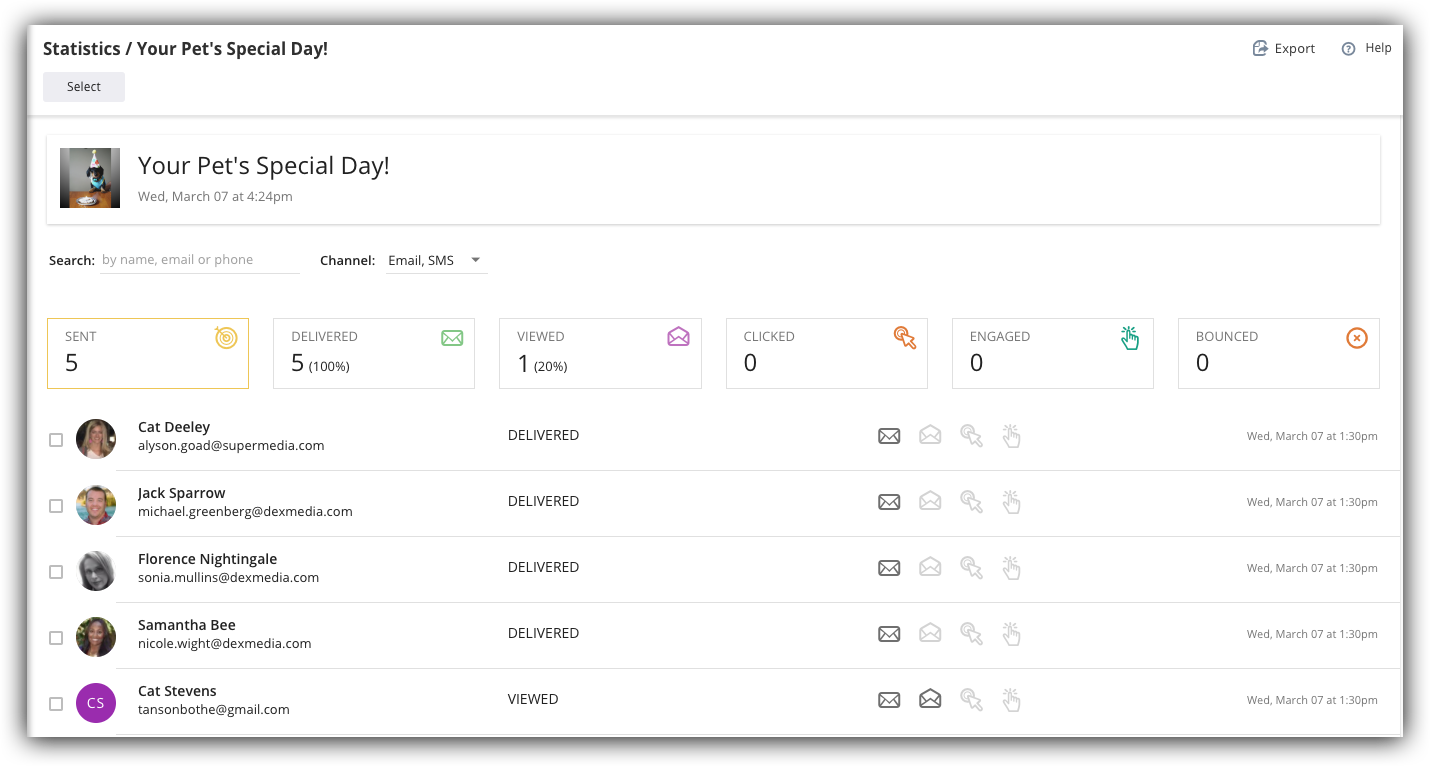 Metrics

Sent - Selected and targeted for the campaign Delivered - Delivered to the client
Viewed - Viewed the communication
Clicked - Clicked on something in the communication
Engaged - Took action on the communication
Bounced - The email recipient is bad. More info on this can be found here.
SPAM - Email campaign has been marked as SPAM by the recipient.
By clicking on the individual metrics boxes, you will be able to see which detail for the clients in the count.

Additional Functions
When you are viewing your campaigns under the Announcements Dashboard, you can also perform additional functions on the announcement by clicking on the tri-dots.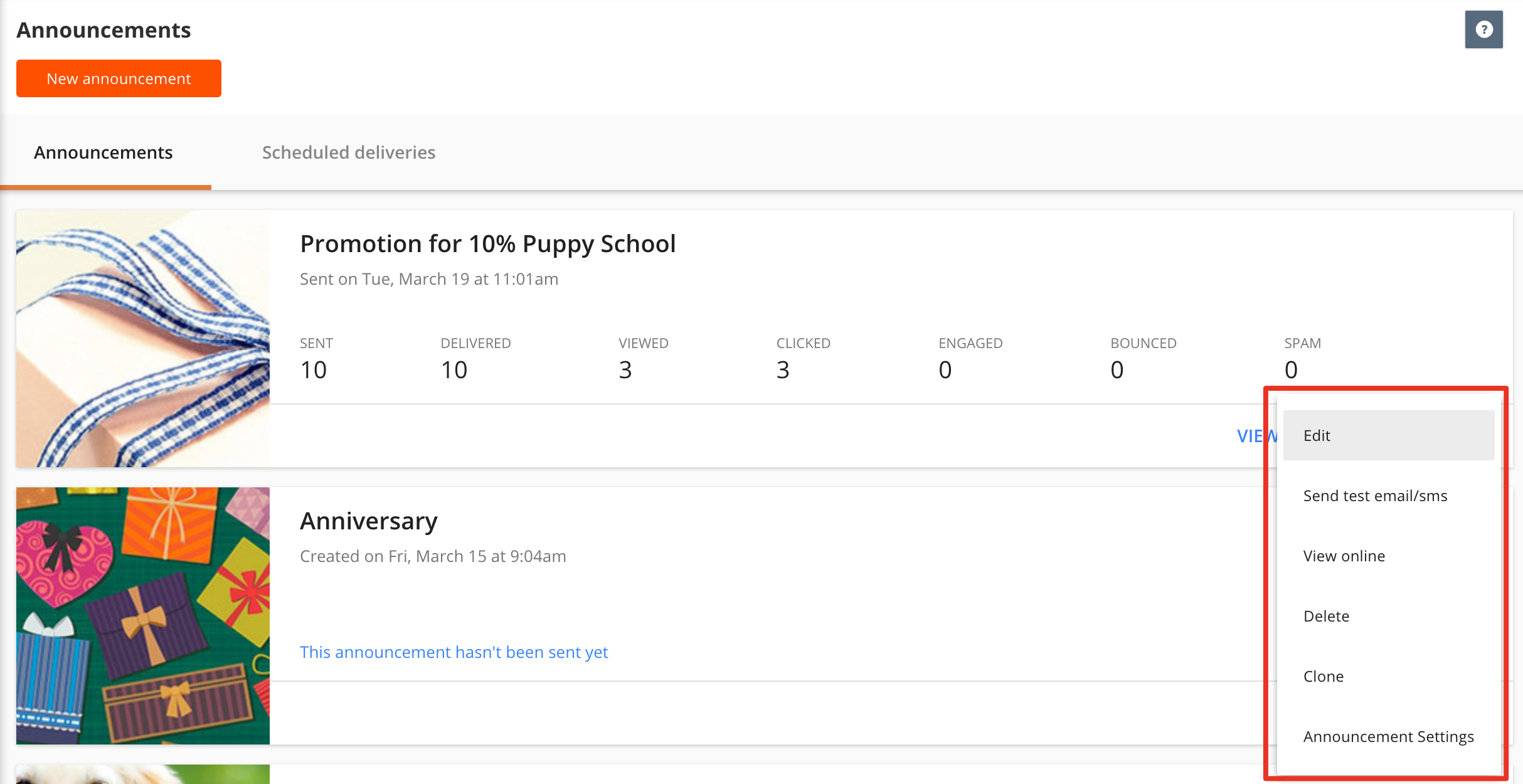 Edit - Edit the layout, content, and actions of your campaign.
Send test email/Text(sms) - Send a test email/Text(sms) before sending to your targeted audience.
View online - Review how the client will see the communication.
Delete - Delete your announcement.
Clone - Clone/copy your announcement.
Announcement Settings - Edit your header logo or footer information.
Delivery History
By navigating to Marketing>Delivery History, you can view all your delivered campaigns.
By clicking on the 3-dots, also known as tri-dots, on the right you get the following functions:

View online - Review how the client saw the campaign
View stats - Review delivery stats
Still have questions about your Announcement Dashboard & Delivery Metrics? Join in on the conversation in our Community!