In addition to regular 1 on 1 appointments and groups events you can also set appointments to repeat. 
Thryv has made this easy to do using your Calendar or Inbox:
Through your inbox select New > Appointment and select your client. Through your calendar either click on Schedule New or select a block in your calendar.
Select the attending client.
Here, edit the meeting information to your needs. Note that the Repeats check box needs to be checked:
Check out how it looks!
Your view:
Your client's view: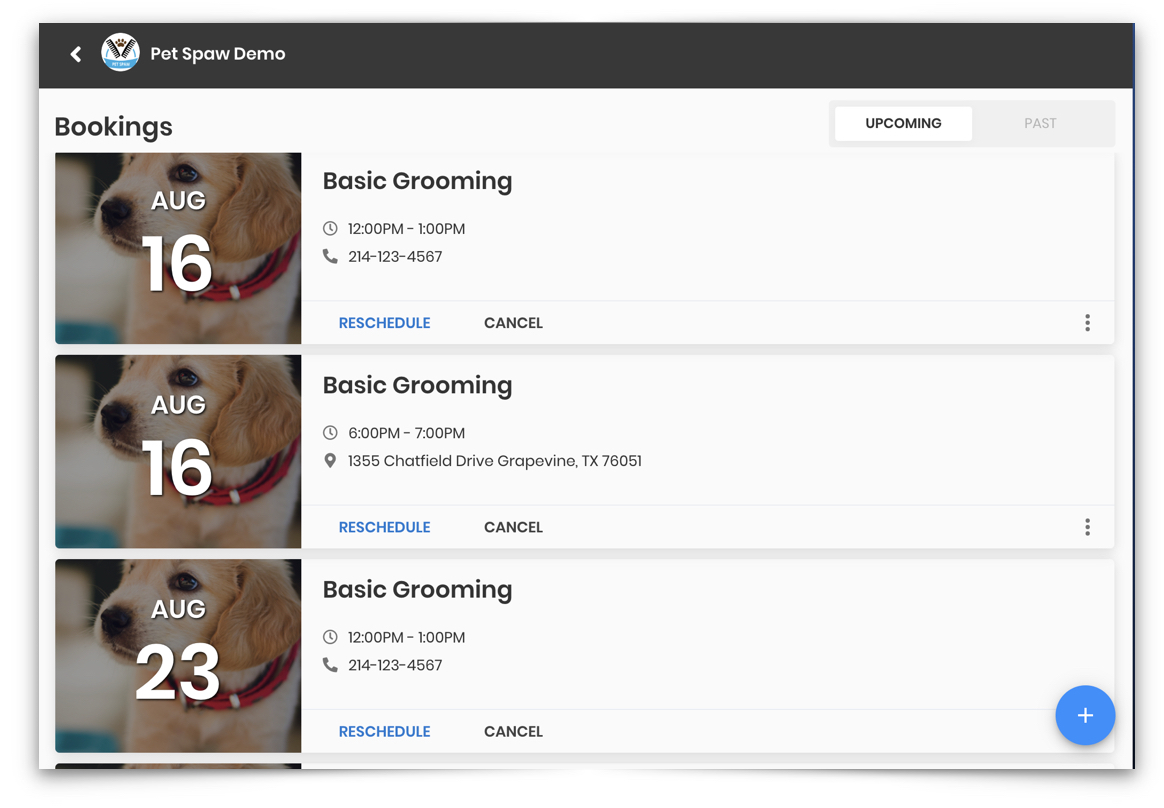 Why Use Recurring Appointments?
You might use this feature when you plan on meeting your clients on a recurring basis for the same type of appointment.
Here are some examples:
A patient with shoulder pain requires 5 recurring meetings with a physiotherapist.
Or maybe...
A veterinarian may use recurring appointments for an animal that needs 3 rounds of shots.
FAQ
Q: How would payments work?
A: When setting up a repeat appointment - the business can set it as paid (as with regular appointment).
The price stated is for a single appointment and not the whole series.
A pending payment will be created for each appointment instance. Each payment will have a different due date based on the date of the appointment.
Q: How does client confirmations and follow ups work here?
A: For now these are grayed out for recurring meetings.
Q: Would the invite generate an ICS file per instance of meeting?
A: No. Only a single ICS file will be sent for the entire series.
Q: How will the price and payment options show to the client?
A: When selecting "suggest to pay at booking" or "require to pay at booking", the series will be booked.
On the first email to the client there is no mention of payment. 
On appointment reminders to clients a suggestion to pay will show.
A pay button will also show on the client portal.
Q: Can I convert an existing appointment to a series?
A: Currently not at this time. You would have to recreate the appointment to make it a repeat. 
Q: Can the business reschedule a recurring appointment?
A: Yes, they can reschedule the whole series or one instance. The time and date can be changed, however the repeating rule can not be changed.
Q: Can the client reschedule a recurring appointment?
A: The client can reschedule an appointment instance from the Client Portal. They can not make changes to the whole series. 
If the service is not set as "auto-approved" the business will receive a request - just as they do with regular appointments.