Google Analytics is a powerful free tool provided by Google, that supplies valuable insights about your website's performance. It helps you understand how people find and interact with your website, which can be extremely helpful for making informed business decisions. When used in conjunction with Business Center, you can track interactions with your users on your Business Page, Client Portal, and your website.
You can add Google Analytics to your website and start collecting important data about your website visitors' behavior, such as how they arrived at your site (through search engines, social media, or other websites), which pages they visited, how long they stayed, and whether they completed any actions like making a purchase or filling out a form!

To get started, navigate to the App Market, then click on Google Analytics 4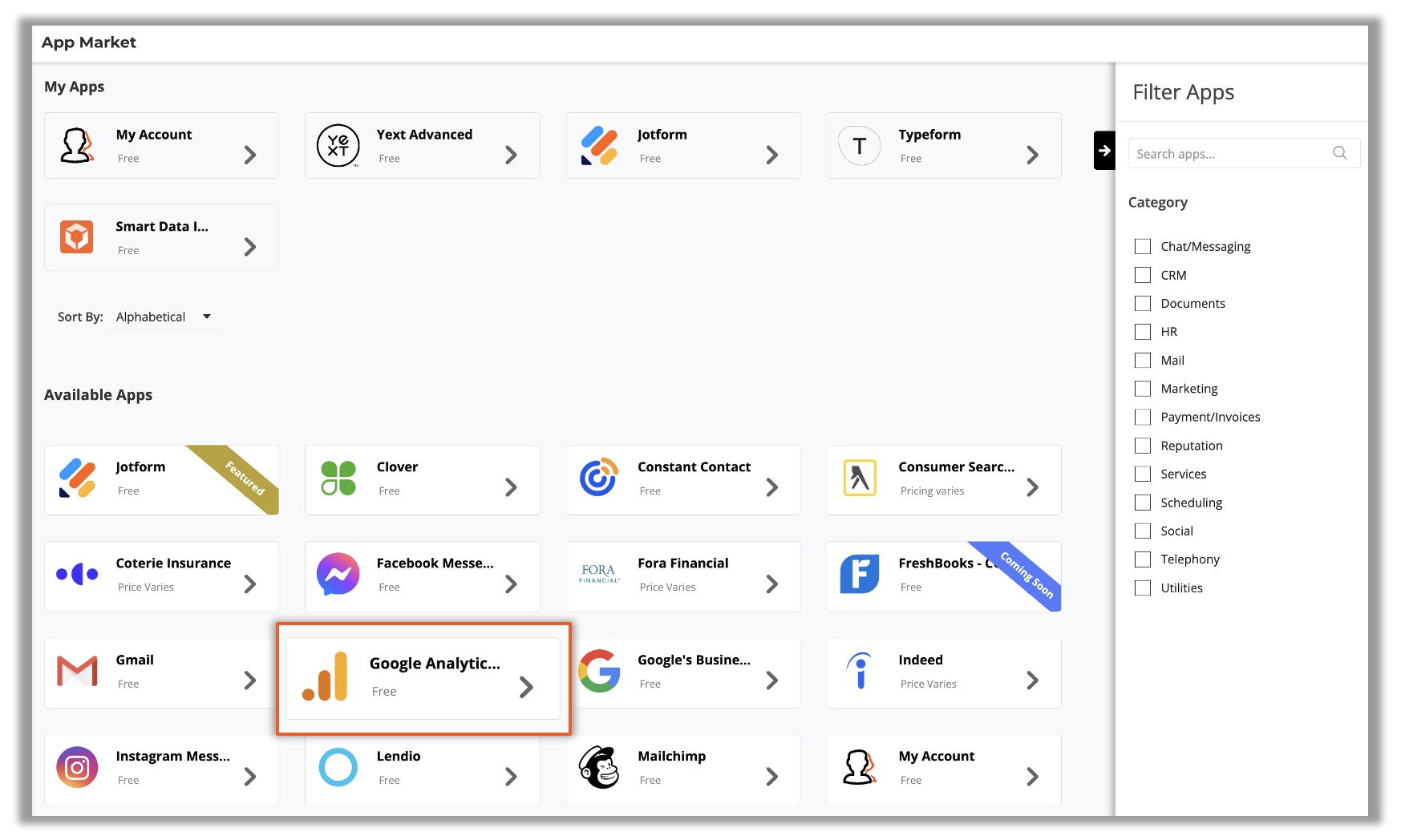 Then, click on Get This App

Next, enter either your GA4 measurement ID, and if desired your Google Tag Manager ID as well
What is the difference between these?
A GA4 (Google Analytics 4) measurement ID and a Google Tag Manager ID are two distinct components used for website analytics. They serve different purposes and are associated with different tools within the Google ecosystem. Here's an explanation of each:
A GA4 measurement ID is a unique identifier associated with a Google Analytics 4 property. It is specifically used for tracking and collecting data related to user interactions and events on a website, app, or other digital platform.

Google Tag Manager (GTM) is a separate tool that allows you to manage and deploy various tracking codes, scripts, and tags on your website without the need for manual code changes. It simplifies the process of adding, updating, and maintaining tracking tools and other third-party scripts.
When your IDs are entered, click on Save
Once a GA4 measurement ID and Tag Manager ID are entered, Business Center will automatically start reporting actions taken by your website visitors for your Business Center business page, client portal, and website widgets right to the your GA4 dashboard.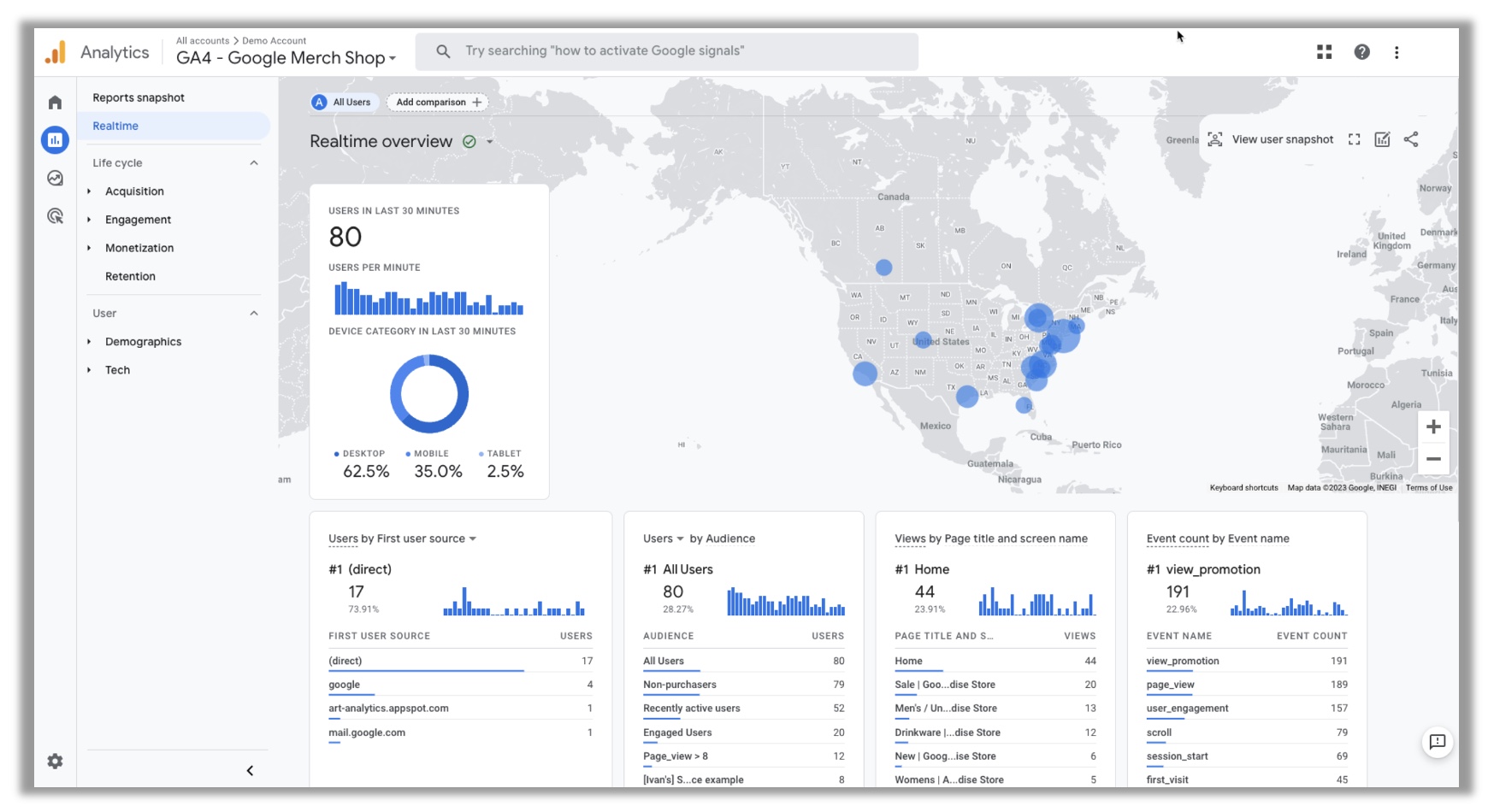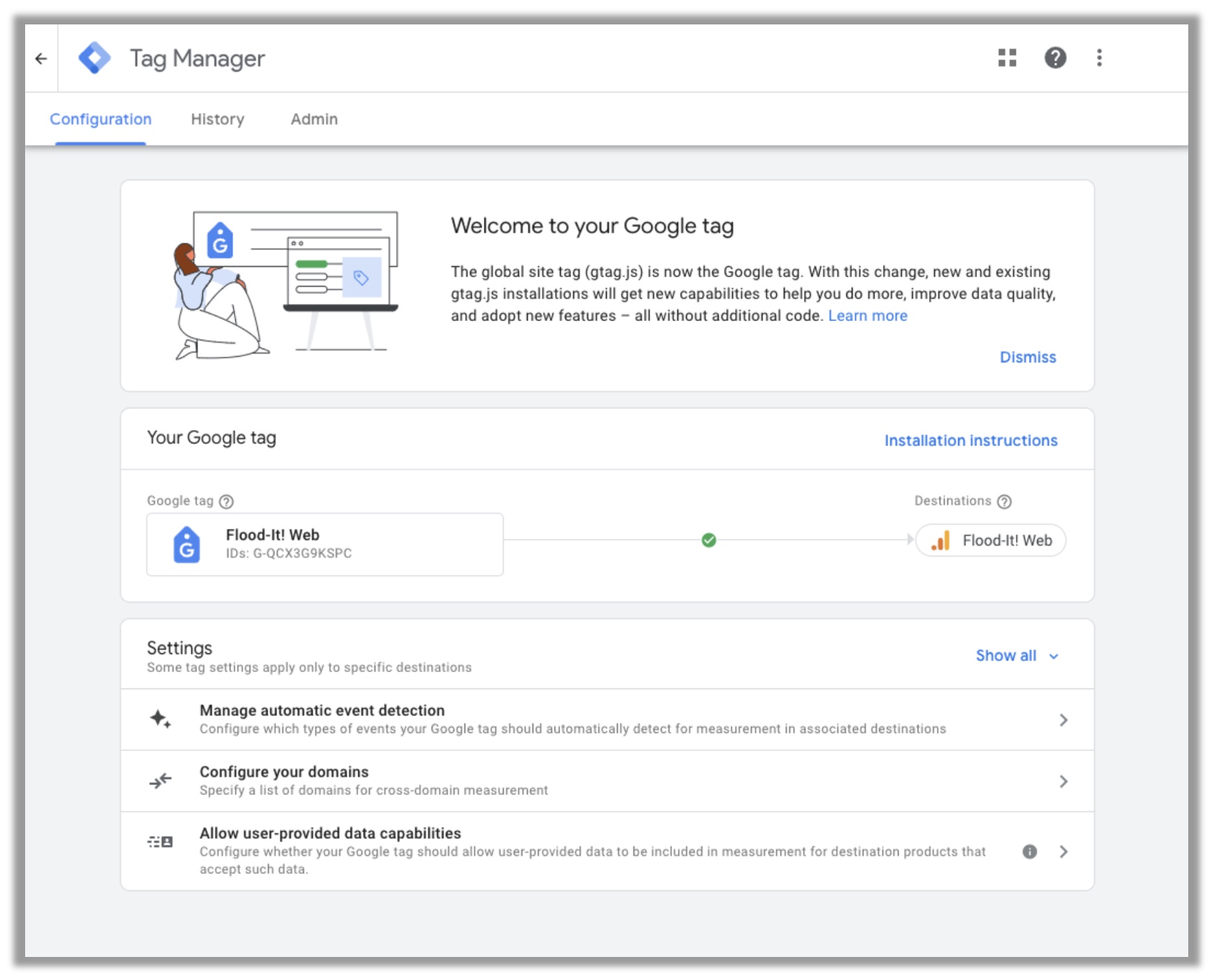 What metrics are available with Google Analytics 4?
Page views - The number of times your business page or client portal has been viewed.
Sessions - A session is a group of interactions that a user takes on your business pages, client portal, or website widgets within a certain period of time.
Users - The number of unique users who have visited your business pages, client portal, or website widgets. A unique user is a different device that has accessed your page. For example, one person visiting your business page from their smartphone 3 times in a given day would still be considered one unique user
Average time on page - The average amount of time that visitors spend on each page of your website.
Where can I view my analytics?
Your Google Analytics aren't viewable in Business Center, but in your Google Analytics account itself. To view your analytics, navigate to http://www.google.com/analytics and sign into your Google account.
For more help with navigating your Google Analytics 4 account within Google, Click Here for their support materials