Juggling multiple people's calendars can be a headache! When you need to determine which staff member needs the next appointment assigned, or make sure your workload is balanced, it's beneficial to see the availability of your staff members at a glance. Luckily, your Business Center calendar makes this easy. Goodbye to the headache of trying to balance your staff schedules! This guide will show you how to view the availability of multiple staff members all at once!

First, you'll need to select which staff members availability you want to view. Use the Staff drop-down to check the boxes for each staff member. By default, the selected staff members' appointments will display on your calendar. Also by default, appointments will be color coded according to your staff colors (this can be changed in your settings).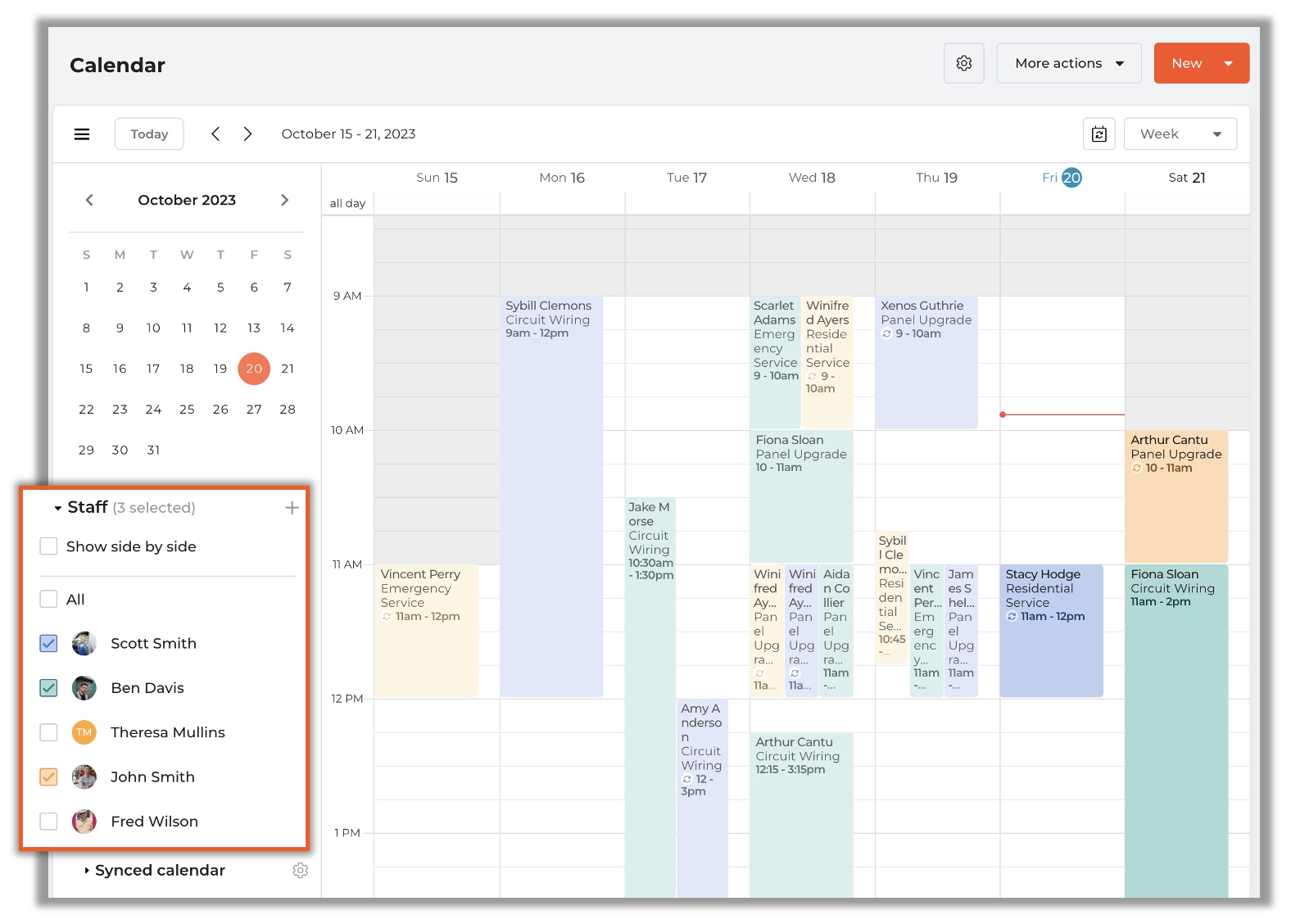 To see their availability compared, check the box that says Show side by side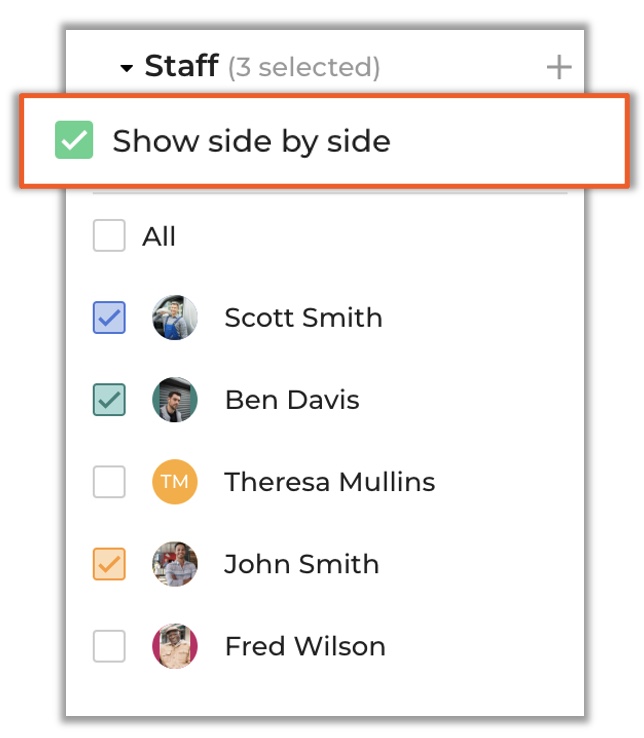 Now your staff calendars will appear side by side in columns. This view will allow you to see at a glance which staff members are available at a given time, and also make it easier to see gaps or crowded spots in a given staff member's calendar.
High-Thryver Tip: When viewing staff calendars in this view, you are able to set your calendar to dynamically color code by service type, also allowing you to quickly see the kind of services that are scheduled. Click Here for a full guide to color coding your calendar!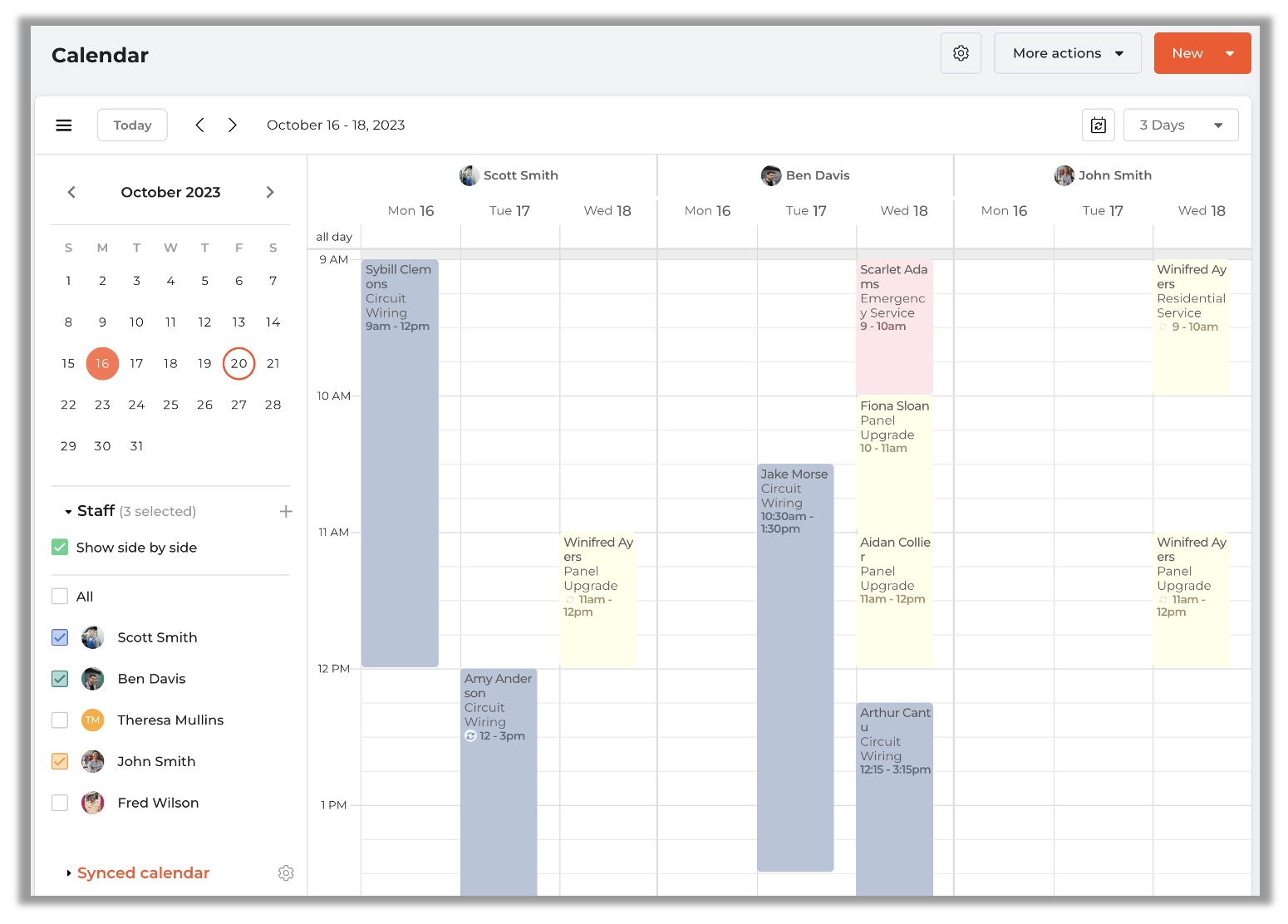 See something you need to change on your staff's availability? Click Here for a full guide to editing a staff member's availability!