When you have the Business Center Mobile App on your phone, you will know right away which calls are coming from your leads or customers! The mobile app now includes caller ID for your synced contacts, so you can identify important calls right away!
Note: Caller ID is only availble for iPhone at this time
Set up Caller ID
To get started, tap Clients
If Caller ID is not already enabled, a banner will appear at the top of your screen. Tap Turn On to set up.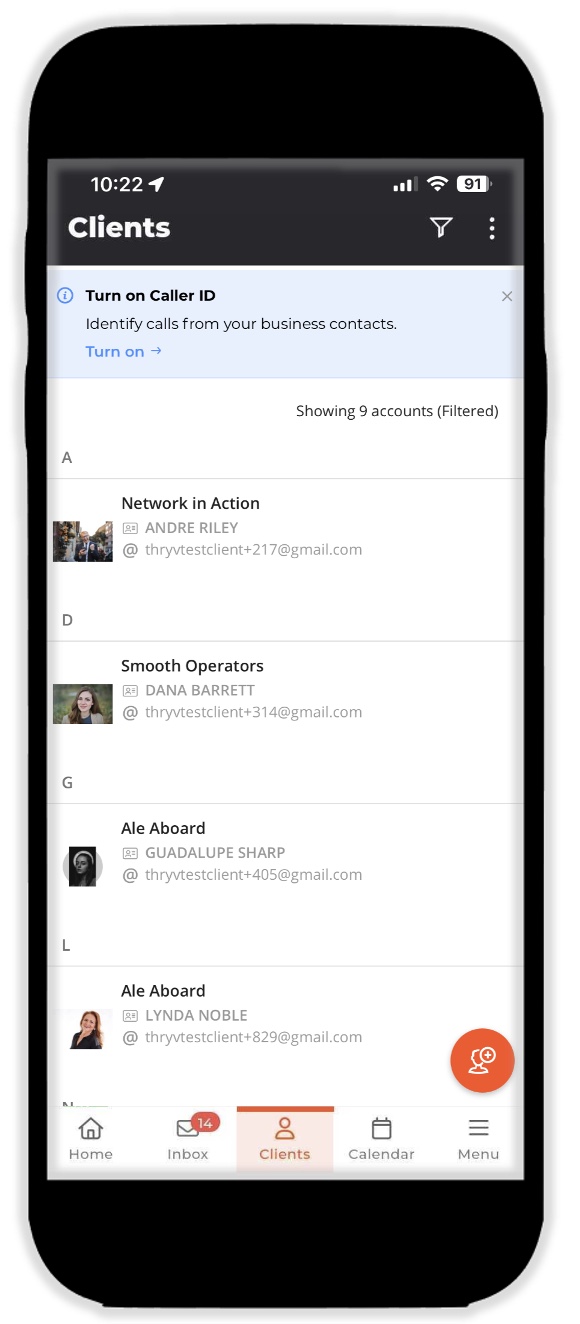 Next, set the toggle for Turn on Caller ID at the top of your screen to On. A pop up will appear giving you instructions to grant permission for caller ID in your phone settings. To proceed, tap Go To Settings and you will be taken there automatically.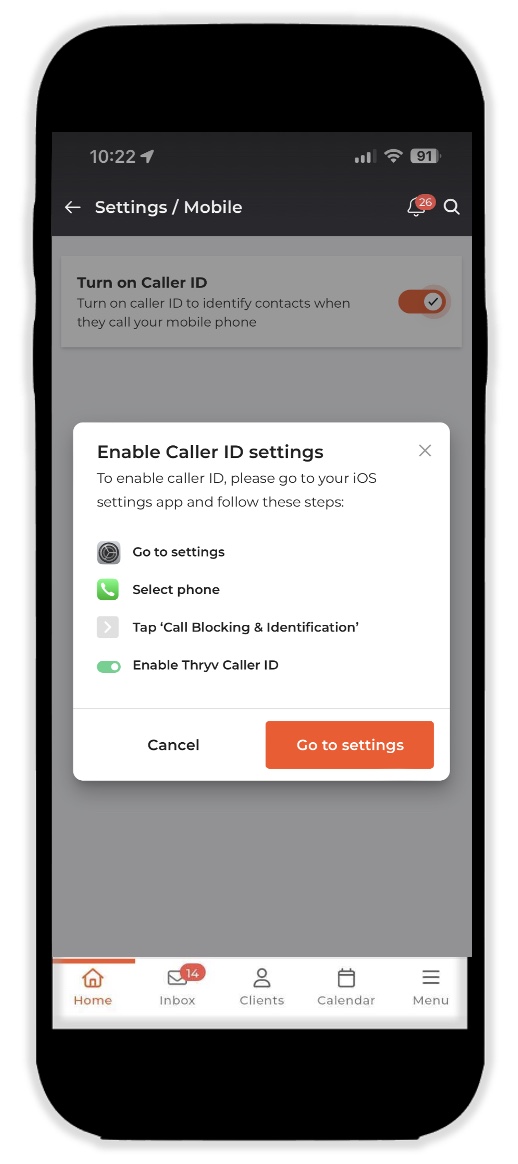 In your phone settings, set the toggle for Thryv to On to allow Caller ID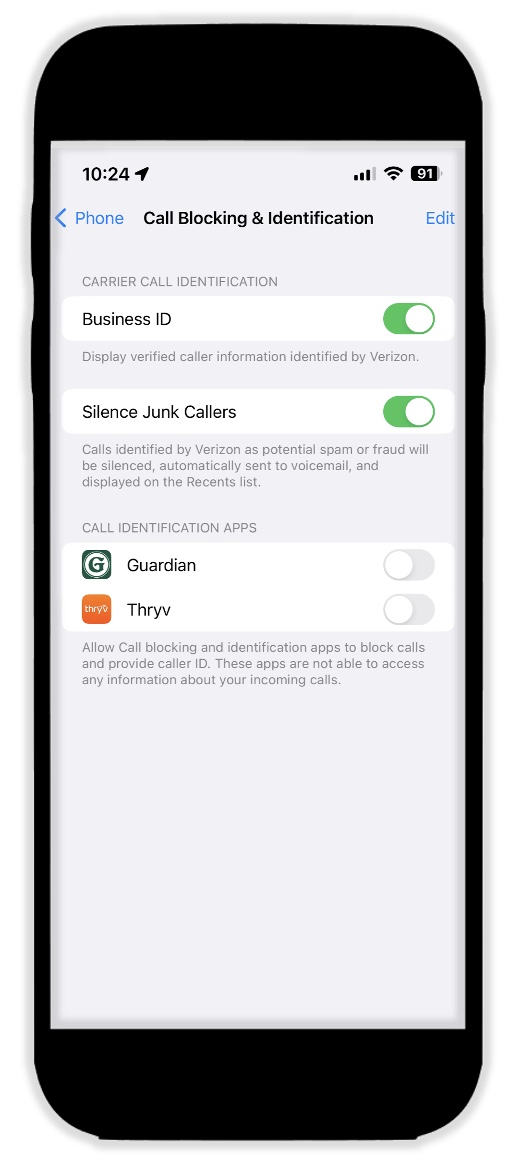 Incoming Calls
When you receive a call from one of your contacts in Business Center, the label Business Center Caller ID will appear, along with the Contact Name as it appears in Business Center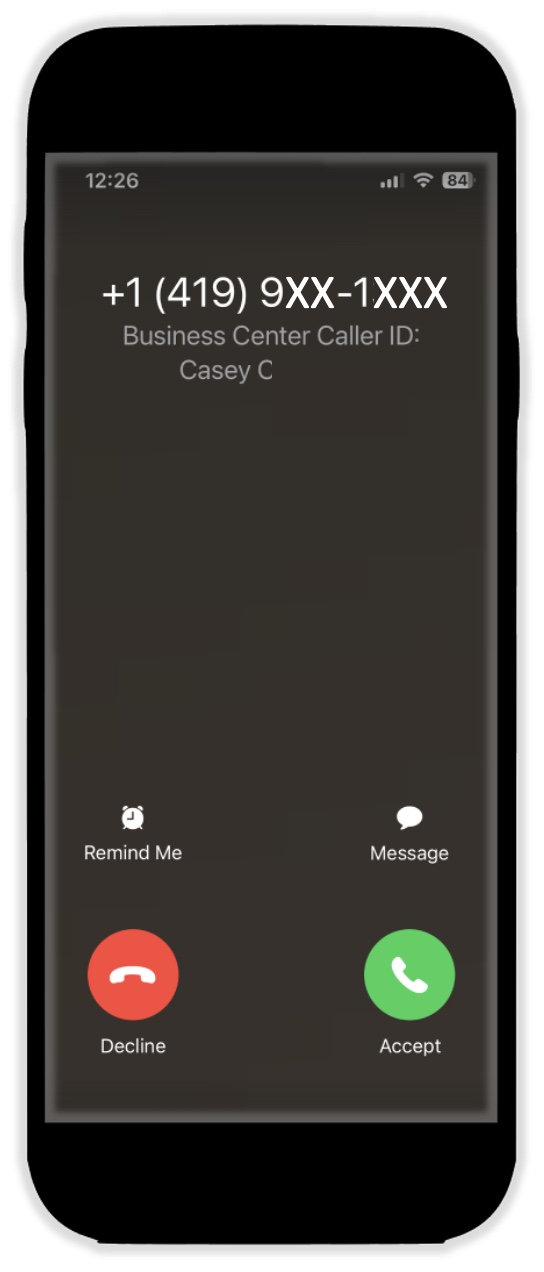 FAQ
How many contacts are able to sync with Caller ID?
The sync can include a maximum of 1000 contacts. In the event you have more than 1000 contacts, they will not all sync.
How often does the sync occur?
The sync triggers while opening the Business Center app, or going back to the app after it "sleeps." In order for a newly added contact to appear on Caller ID, you must close and reopen the app. The sync also triggers every 30 minutes from the last time the app was opened.
Can I disable Caller ID?
Yes. To do so, return to the same screen in your phone settings and set the toggle for Thryv to Off.
Is Caller ID available on all mobile devices and operating systems?
At this time, Caller ID is only available on iPhone. For best results, ensure your iOS software is up to date.
Can I have caller ID set up on multiple devices?
Yes! The same Business Center account can have caller ID across multiple devices. However, they must be logged into the Business Center app, and Caller ID will have to be enabled on each device individually.