When crafting your email campaigns, there's an art to standing out in a crowded inbox. In this article, we delve into a creative strategy that allows you to elevate your email marketing game: the incorporation of custom HTML blocks. By seamlessly integrating these unique elements into your campaigns, you can captivate your recipients and leave a lasting impression that goes beyond the ordinary.
HTML experts: Using your own code may affect how the design is rendered. This could prevent it from adjusting to the size of your screen (i.e. the "responsiveness" of the design). Make sure your HTML is email-compliant and responsive. Keep in mind that while custom HTML is able to be used in campaigns, we are not able to offer support for the HTML itself.
To get started, add the HTML content block to an empty column in your campaign.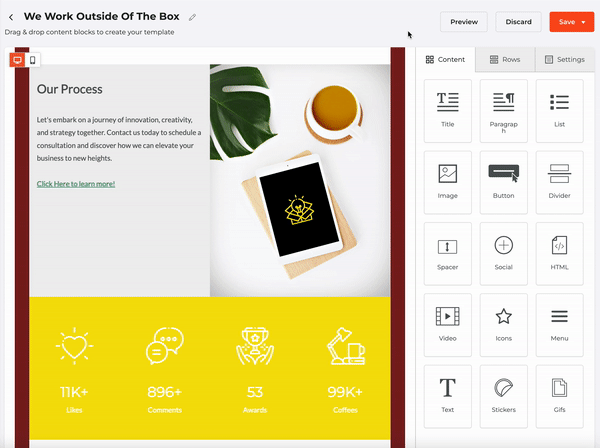 To customize the block, click on it, and enter your HTML in the field that appears under Content Properties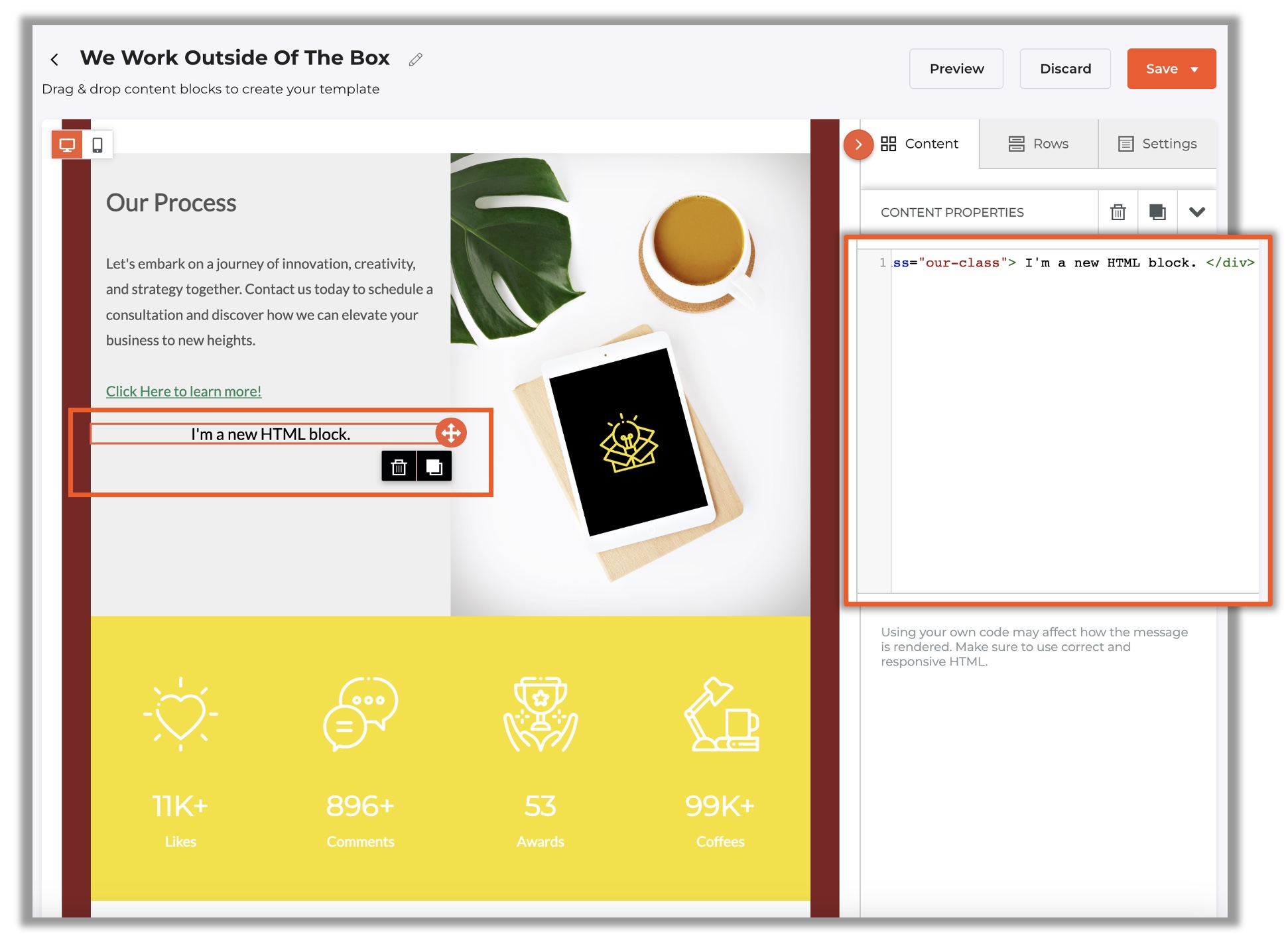 What can I do with custom HTML in a campaign?
The short answer is, practically anything! If you're looking for ideas, here are a few we came up with:
Dynamic Content Blocks

:

Display real-time information like weather updates, stock prices, or event schedules, keeping subscribers informed and engaged.
Embedded Surveys and Forms

: Embed surveys, feedback forms, or interactive polls, making it easy for recipients to provide feedback or participate in your market research efforts.

Countdown Timers: Add countdown timers to create a sense of urgency for limited-time promotions or events, encouraging recipients to take immediate action.
Gamification: Engage subscribers with interactive games, contests, or quizzes to make your emails more entertaining and memorable.