Part of an engaging campaign is making sure it is visually appealing and easy to read. The Pro Campaign Editor gives you the tools to effortlessly enhance your design aesthetics, optimize readability, and create a seamless visual experience that captivates your audience.
To add a divider or spacer to your campaign, click on it from Content on the right hand side, and drag it to the desired row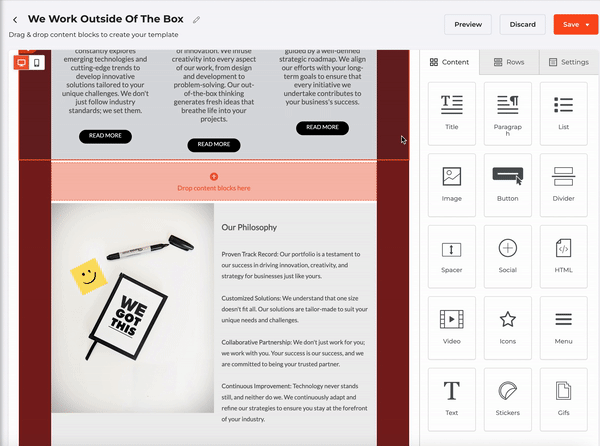 Spacers
A Spacer is a "blank" row used to separate your content. Nothing else is contained in this row. 
A Spacer only has one content property to edit, which is height. Use the height property to change how large the spacer is. The higher the number, the larger the space.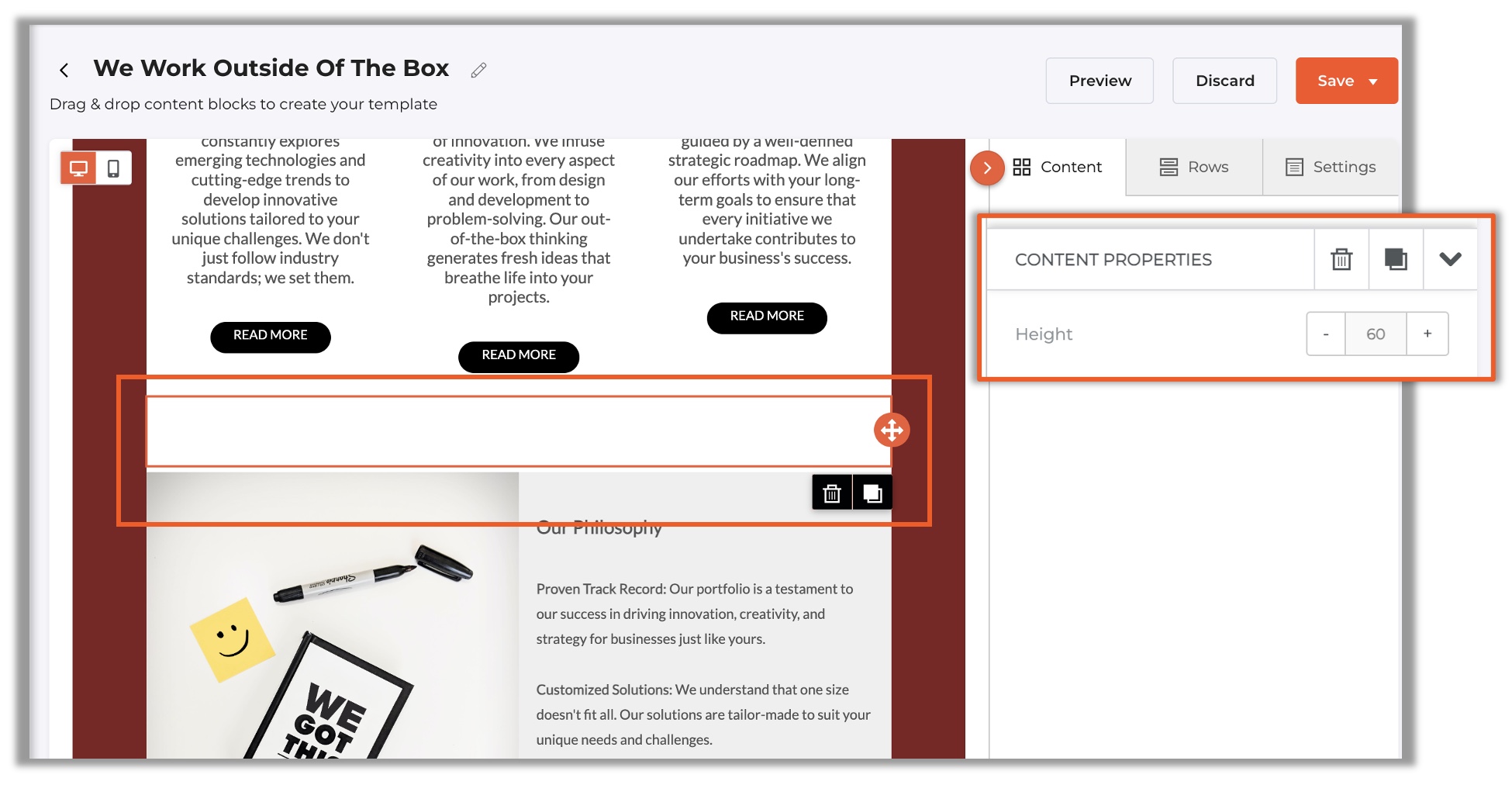 Dividers
Dividers work in a similar manner to spacer, but will include a solid, dotted, or dashed line instead of blank space.
To hide the line and make it transparent, set the Transparent toggle to On. Note that this will reset any formatting changes you have made to your divider.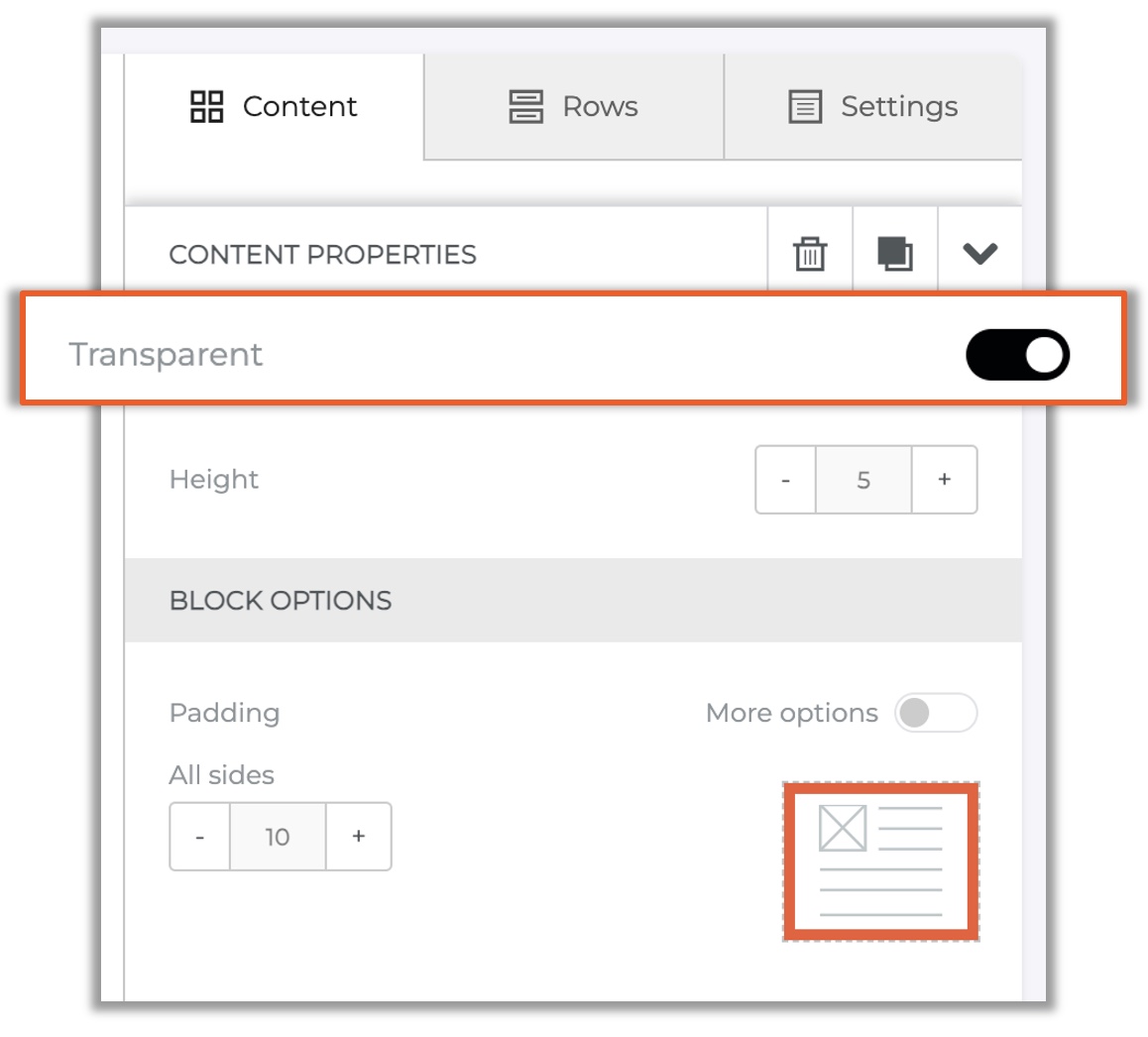 Use the Line field to edit the line itself. 
Use the drop-down to select from a solid, dotted, or dashed line.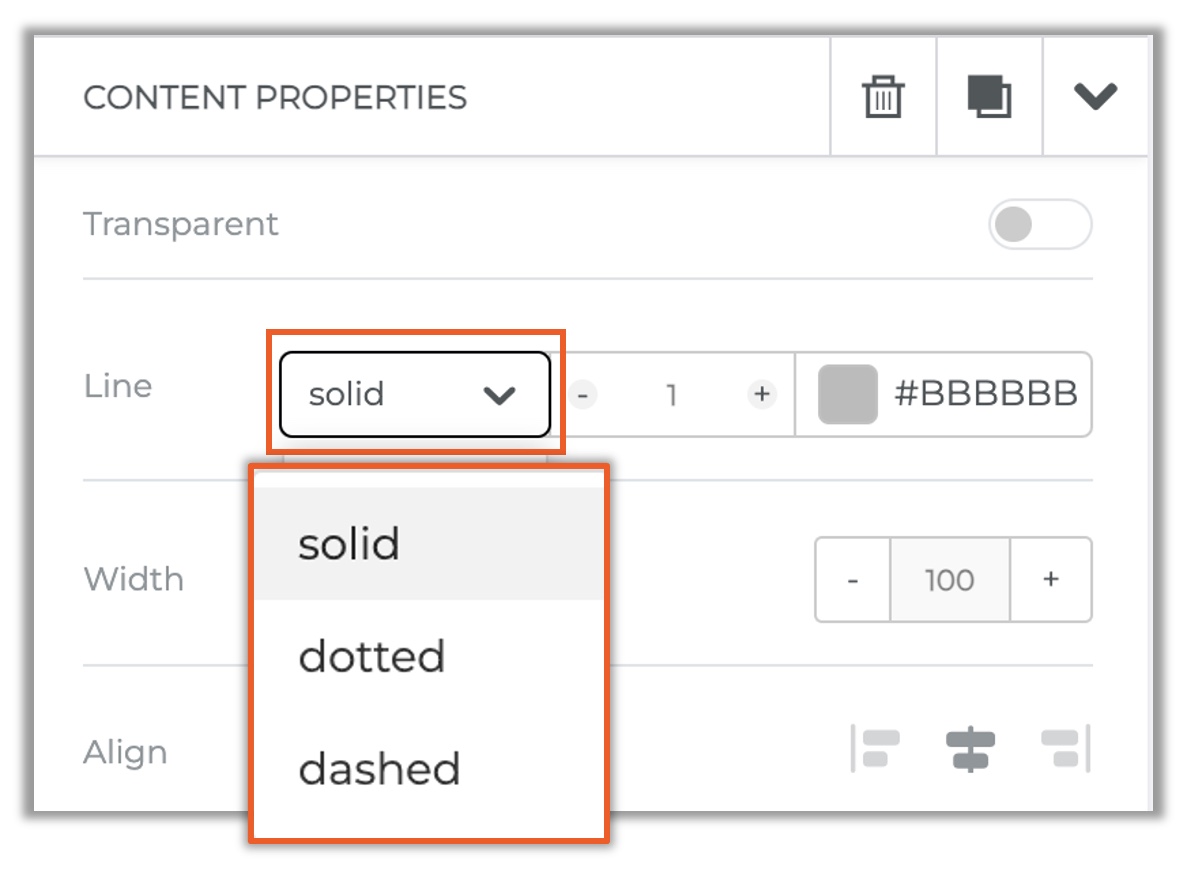 Use the + and - buttons to edit the size of the line. The higher the number, the thicker the line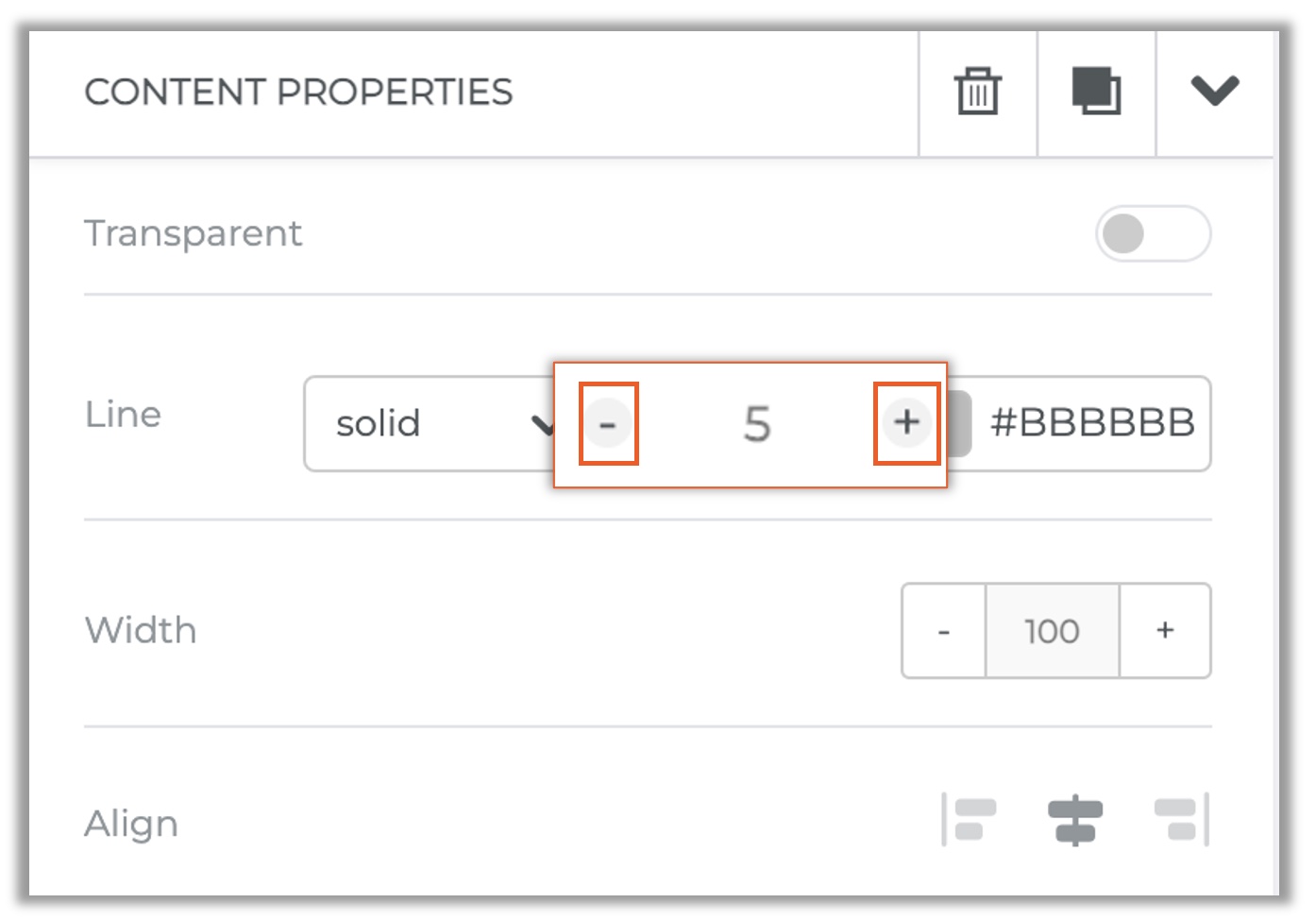 You can also edit the color of the line. You can double click on the Hex Code and enter an exact color, or click on the color icon and use the Color Picker to select your color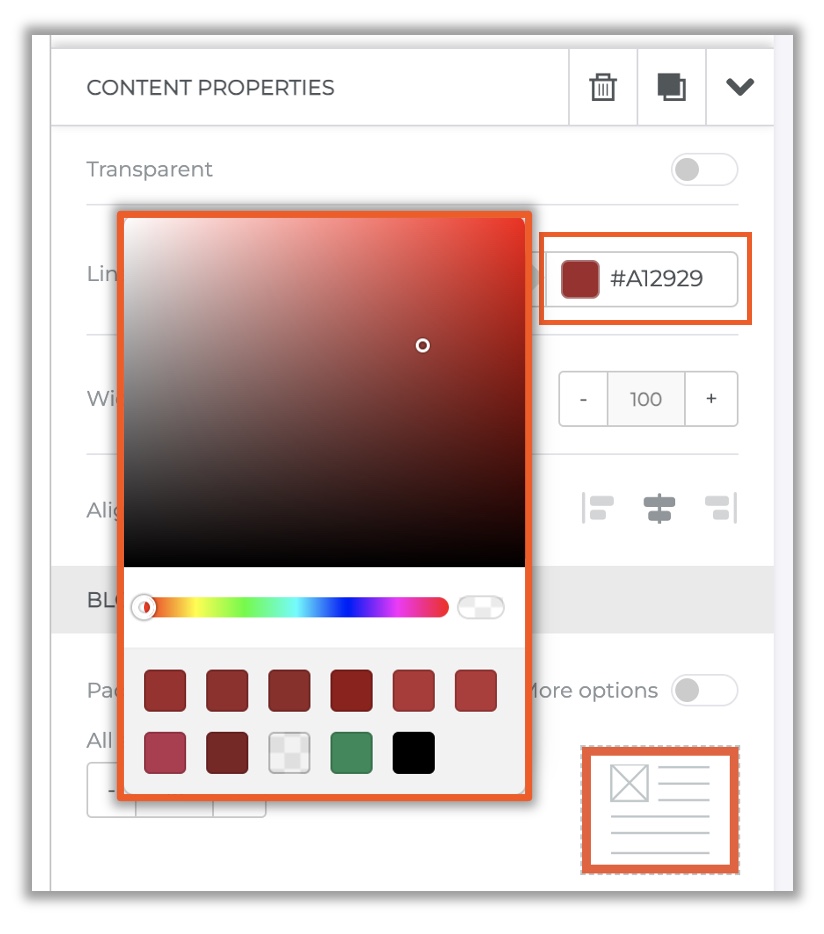 You can also add padding to your line. In design, "padding" refers to the space between the content (such as text or images) within an element (like a box or a container) and the inner edges of that element. It creates a visual buffer that helps to control the spacing and layout of elements on a webpage, enhancing readability and aesthetics.
To add padding, scroll down to Content Options. By default, you can add padding to all sides equally. The higher the number, the more space is added.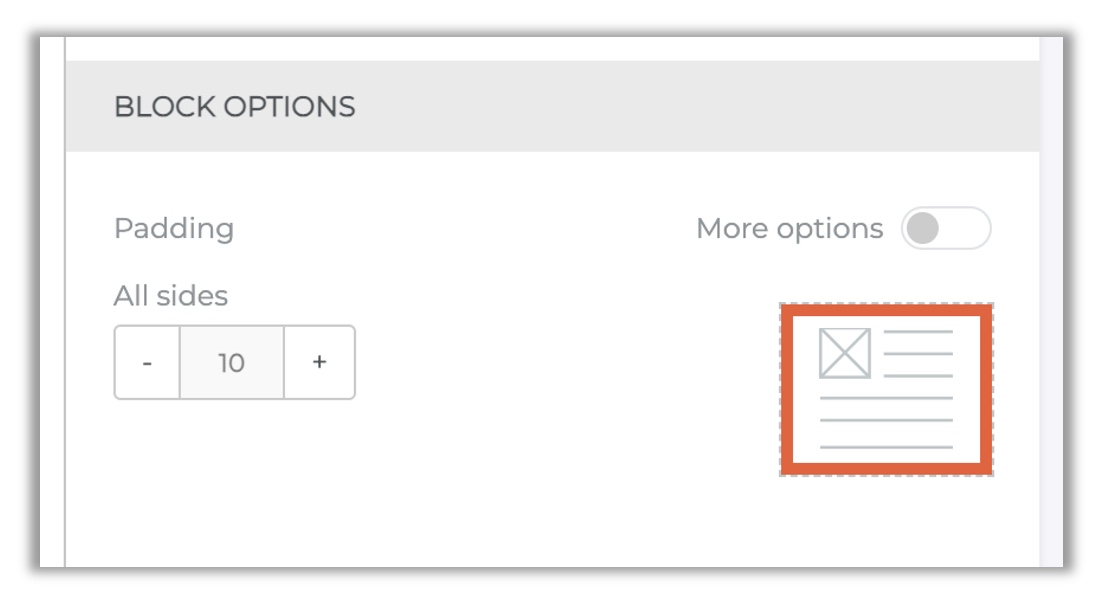 To add more detailed padding, set the More Options toggle to on, and you can choose the specific directions for your padding.