Workday and calendar availability are not always fixed, and there are times where you need to be available or not available outside your regular schedule. Business Center makes this easy to handle!
When those days arrive, you can use the Date-Specific Availability feature to better manage your calendar and business hours.
If there is a specific date you know you will have different hours, you can navigate to your Calendar and selecting New>Edit Date-Specific Availability
Note: This setting will only change the staff account that is logged in currently. If you want to change availability for a different staff member, you will need to navigate to Settings>Staff and change it there.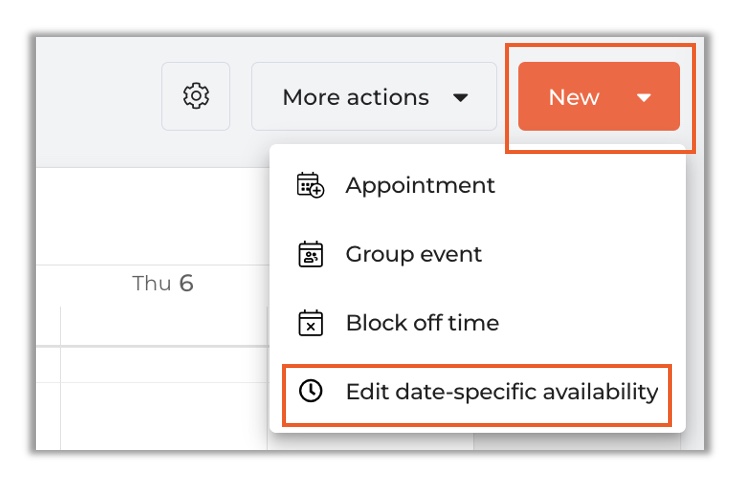 A menu will pop out from the right hand side of the screen. Your current availability will be displayed in a weekly view. Use the left and right arrows to cycle through weeks, and scroll down to a specific day to change your availability for that day.
To make yourself completely unavailable for a day, set the toggle to Off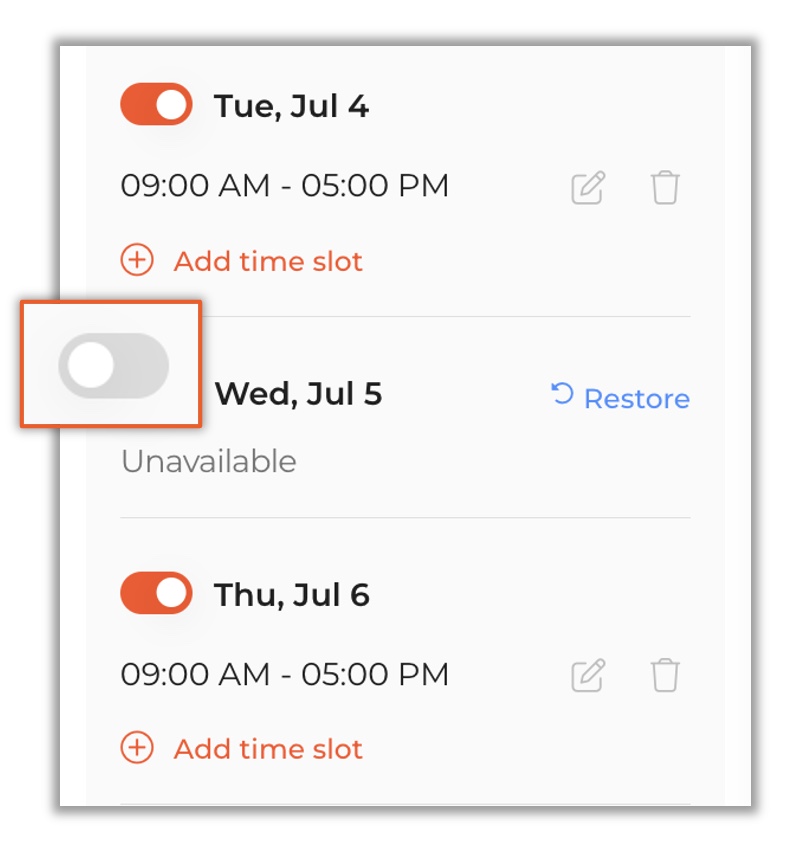 A window will pop up to confirm your selection. Click on Block Off to confirm your choice.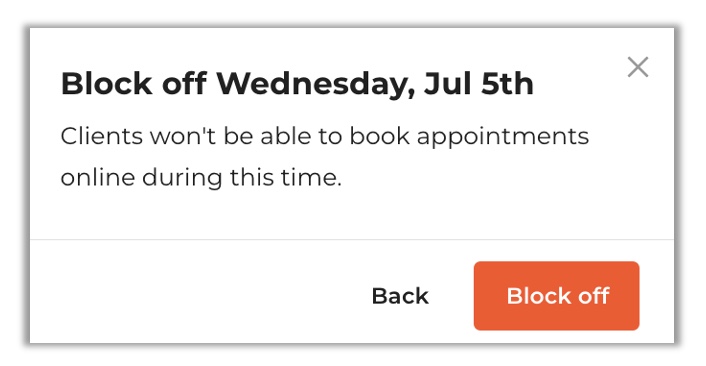 To edit your availability for a specific day, click on the edit icon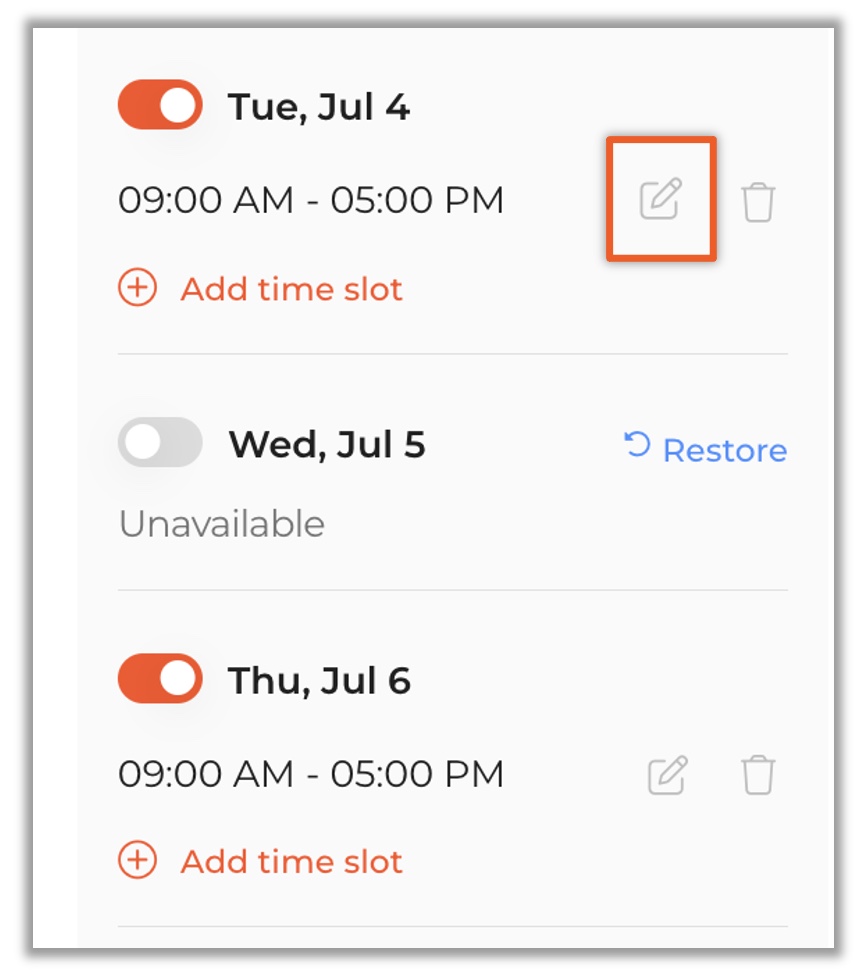 Your start and end times for the day will appear. Make the desired changes and click on Update when finished.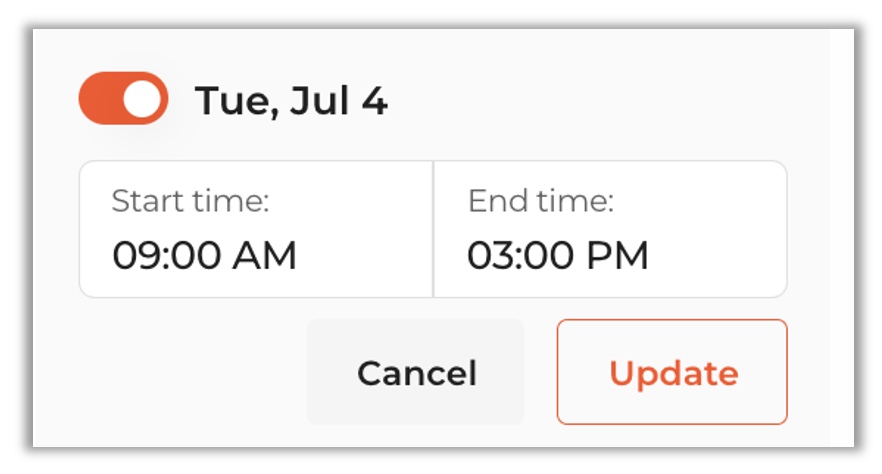 To create split availability, where there is a gap of unavailability in the middle of the workday, click on Add Time Slot. This is useful for lunch breaks, staff meetings, or other times during the day where you'll be unavailable.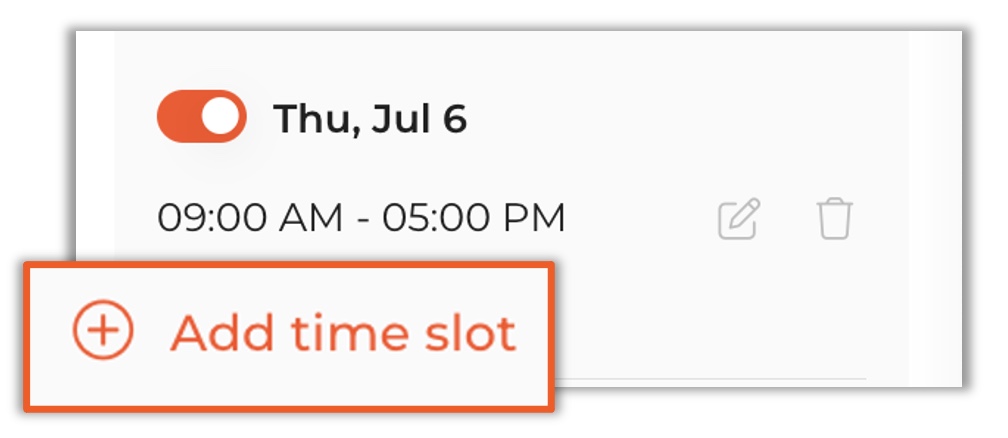 A second start and end time will appear below the first one. Set the start and end time for the second slot of availability. Click on Add when finished 
Note: The start time for your second availability slot must be after the end time for your first.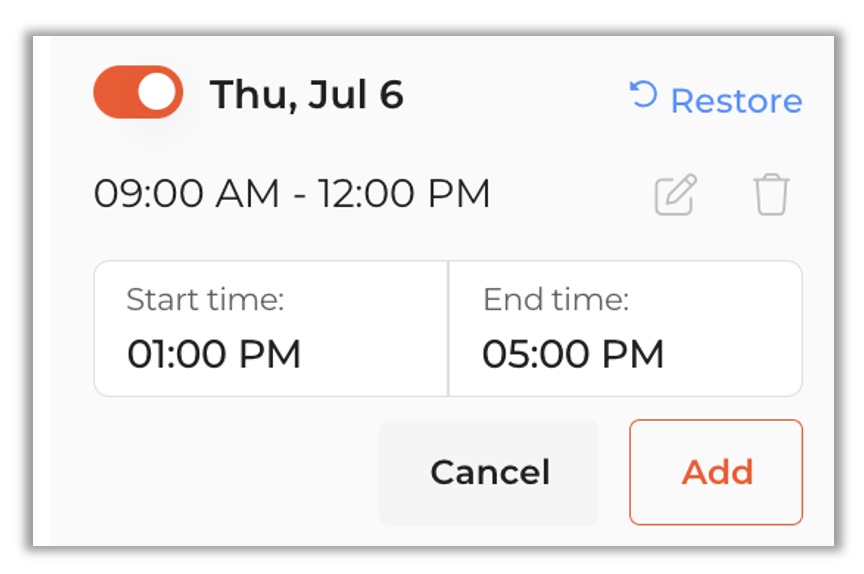 To undo any changes you've made and reset a date's availability to your normally scheduled hours, click on Restore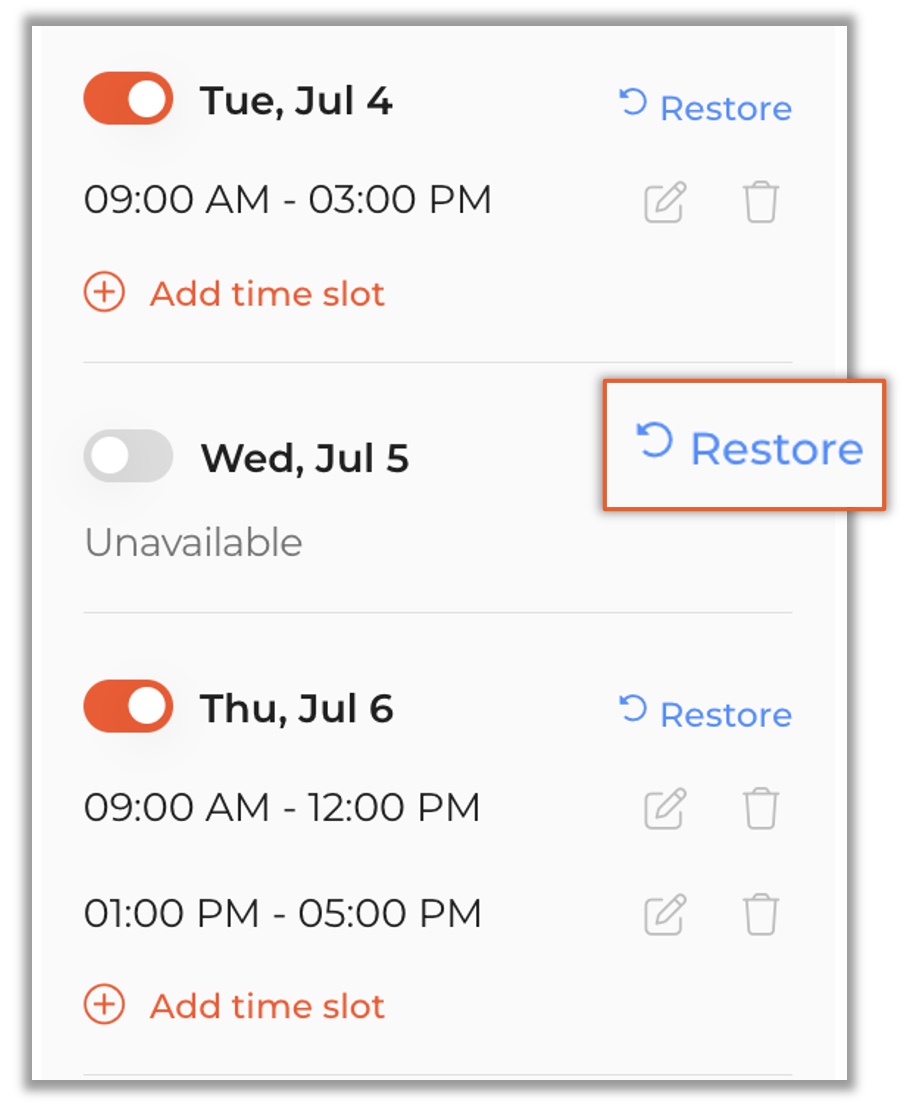 You can also change this in the calendar settings through Settings > Availability & Calendar or per staff member under Settings > Staff > Edit staff member > My Schedule in case you have a specific staff member that is traveling for work and is available on a different time zone: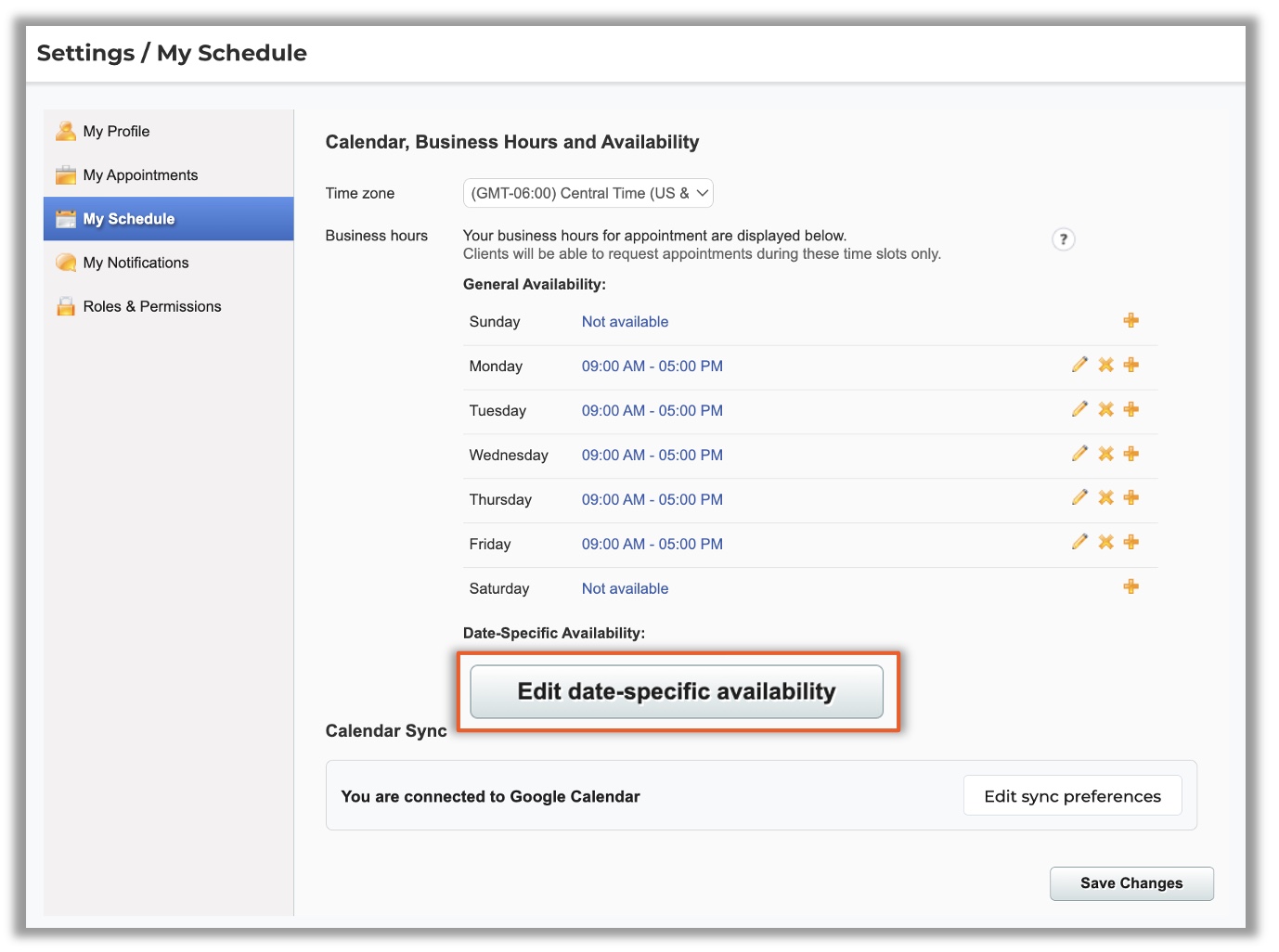 If your schedule is service specific, you can make the customization straight out of the service in questions through Settings > Services > Edit the relevant service if you have a particular date that you offer a very late or very early addition: