Help your staff work more efficiently with work orders! This guide will show you how to view the work order that is automatically generated when you create an estimate or invoice. No additional steps are needed to create a work order, it can be viewed from within the estimate or invoice itself.
To view your work order, navigate to your estimate or invoice. Then, click on the tri-dots. In the menu that appears, click on View Work Order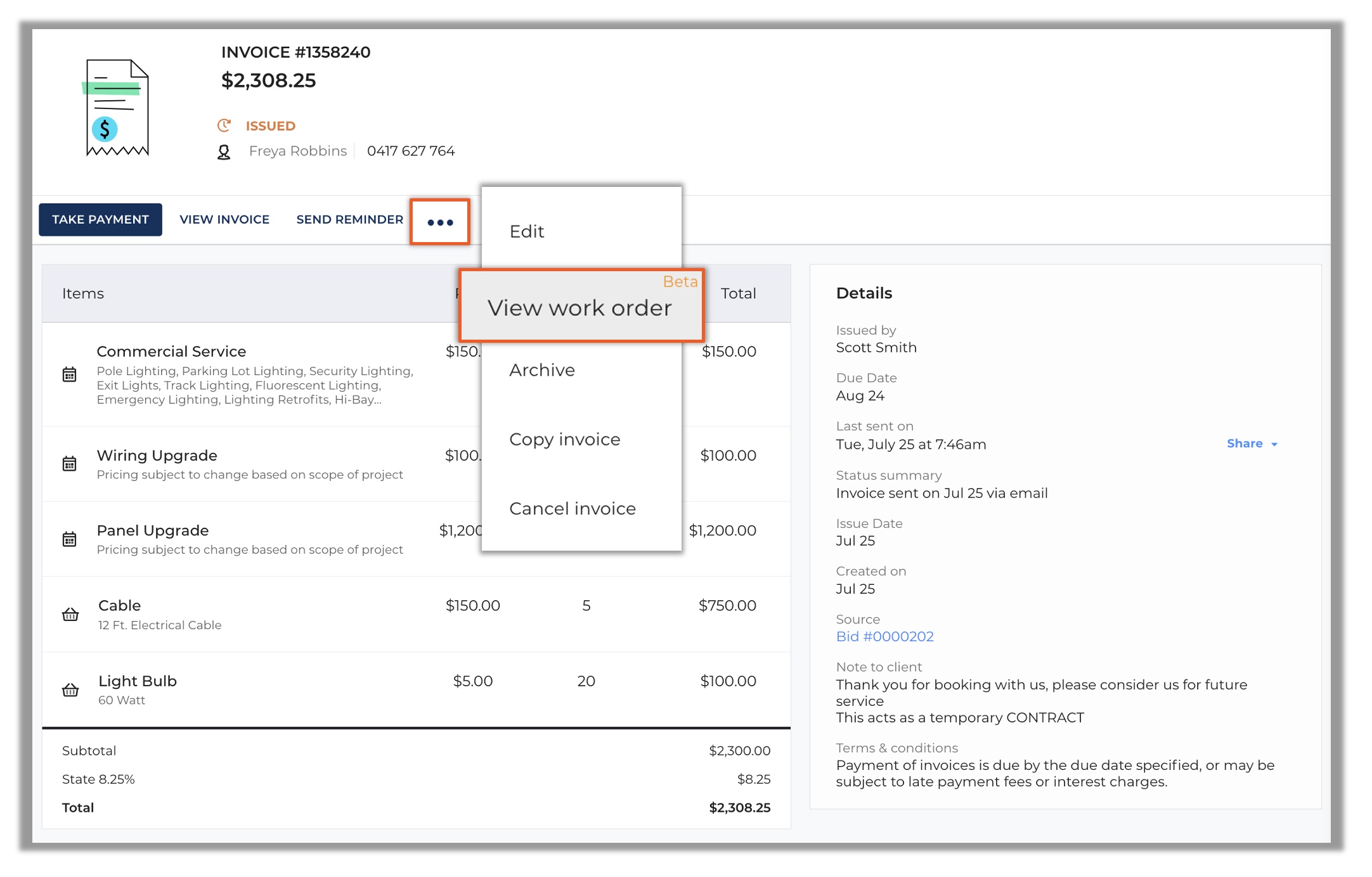 Your work order will open in a new tab. The work order will contain all of the items from the estimate/invoice, their descriptions, and the quantity. It will also contain the client's information.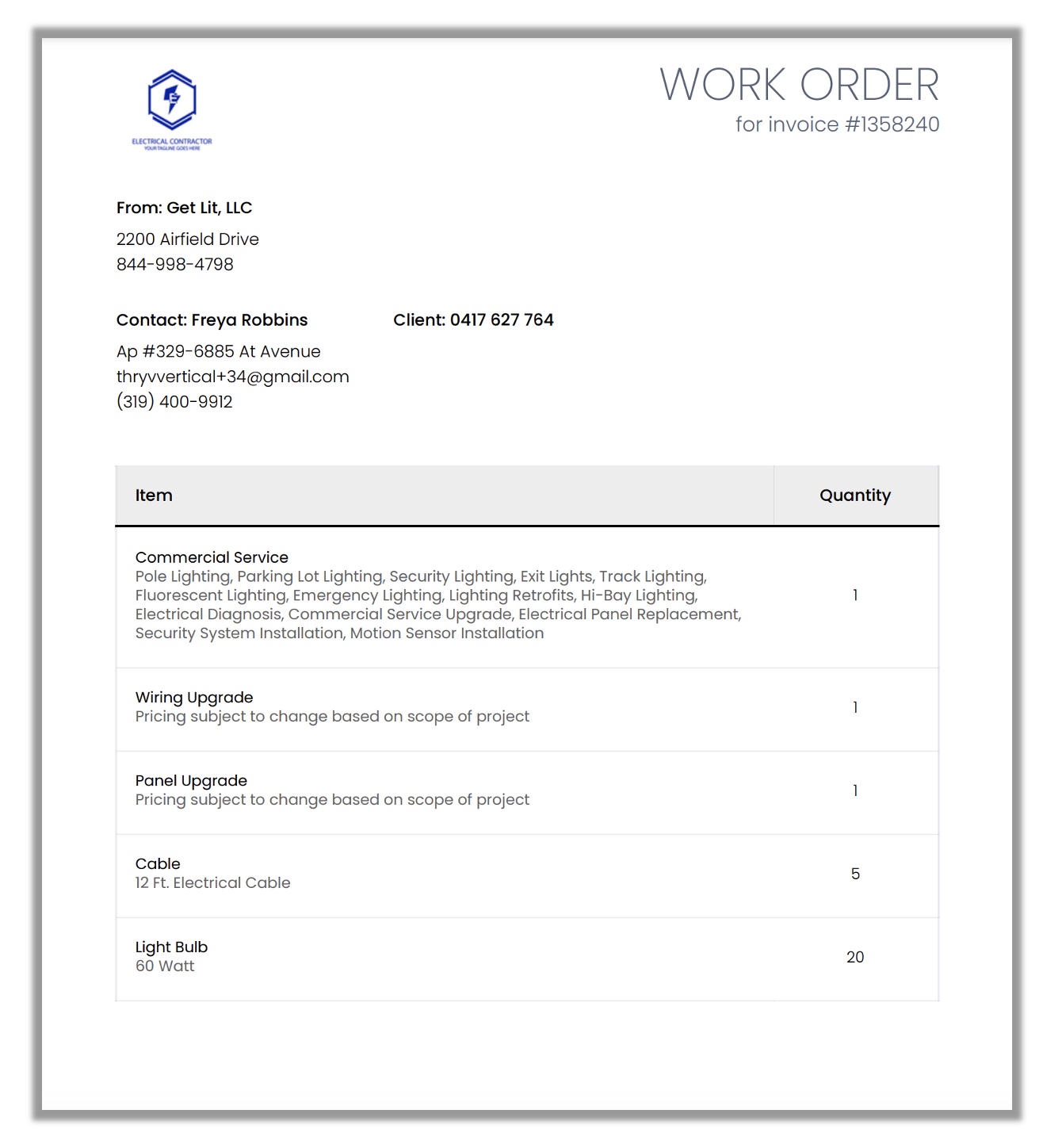 From here, you are able to download and print the work order, so that you can send it to your staff so they can get the job done.