How to Set Up a Text Opt-In Keyword for Announcements and Campaigns
Claim a Keyword and have clients text that Keyword to 85100 to Opt-In.
​
---
​
1. Click on Settings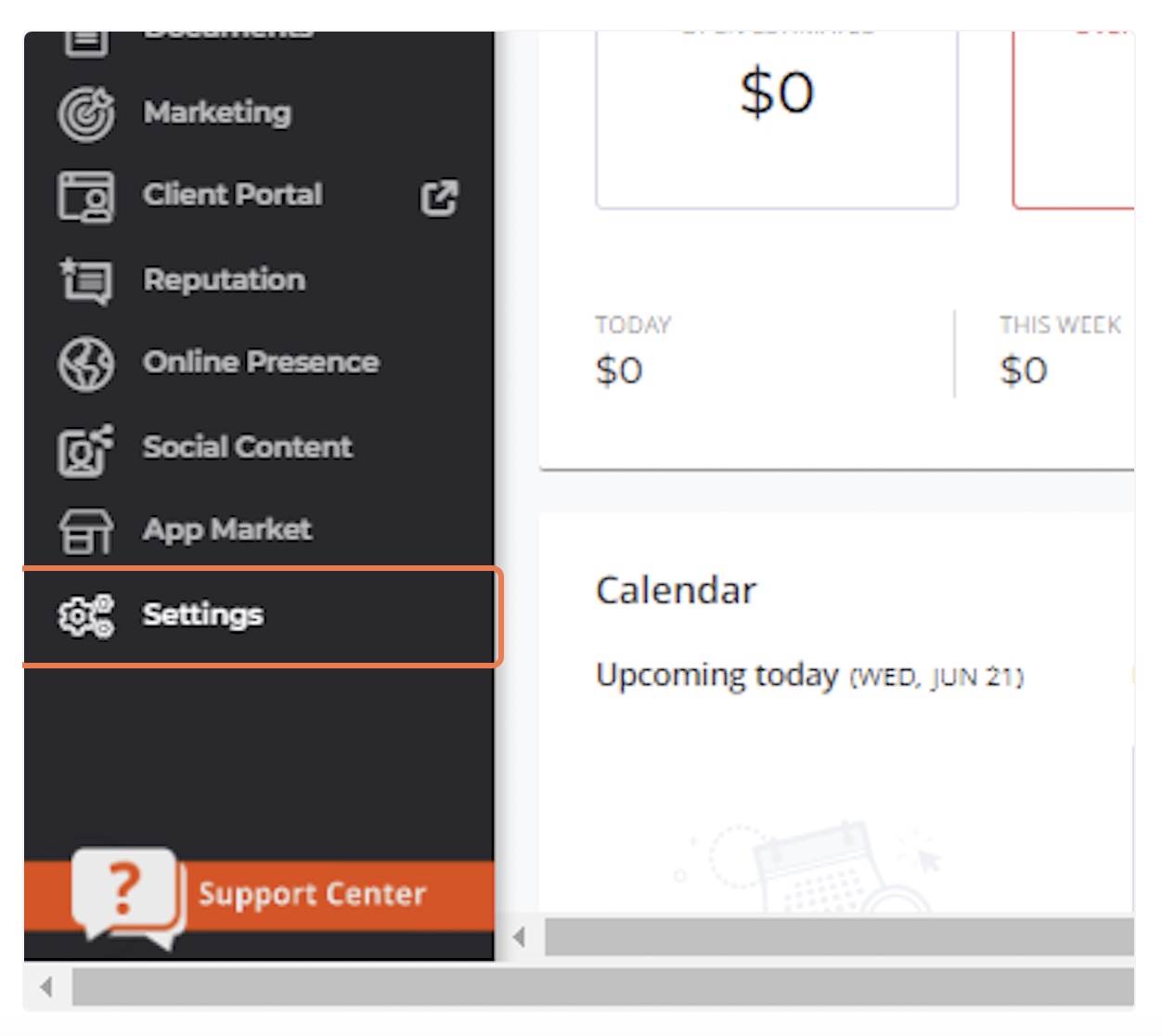 2. Click on Campaigns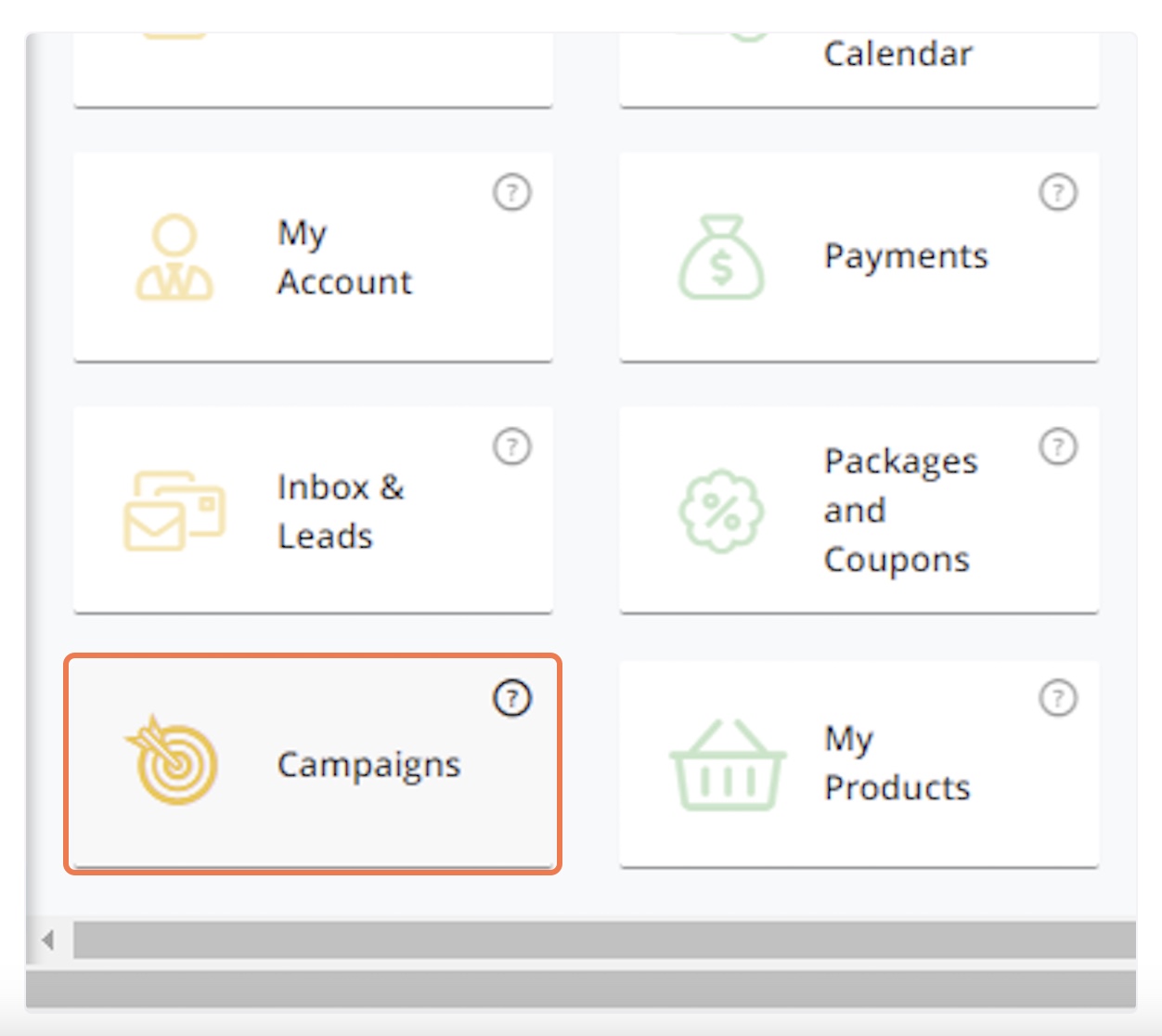 3. Enter your Keyword
Keywords cannot contain spaces or symbols. If the Keyword is available, you will see the green "Available" option.
Note: You can only claim a keyword for your business once and it cannot be changed later.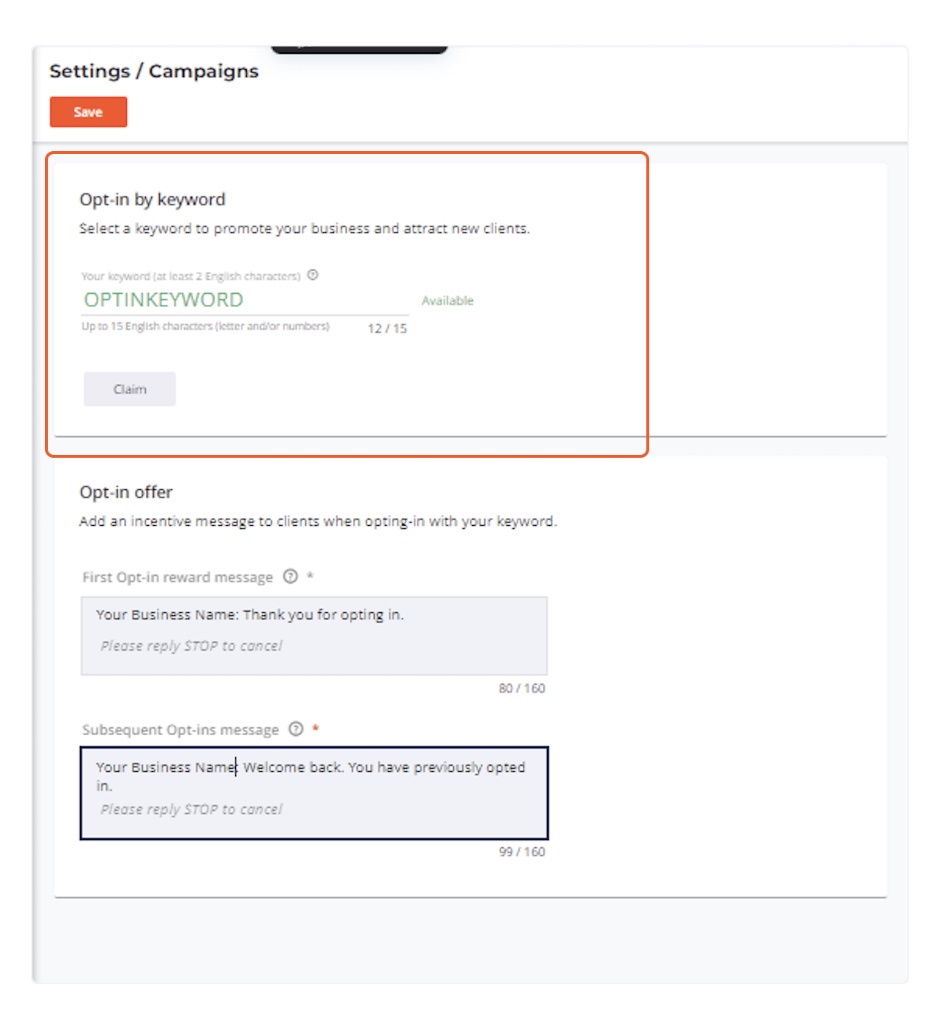 4. Edit the Opt-in messages
Note: you cannot remove the "Please reply STOP to cancel" from the message
5. Click Save
Now that your Keyword is claimed, you can promote it in email announcements to your clients, on social media, and on your website. You can post signage in your location inviting clients to opt-in.