Running a small business often involves juggling multiple tasks, from managing payments and communicating with your customers to scheduling appointments and managing your staff. In the midst of all these responsibilities, it's essential to find a streamlined solution that consolidates these functions into one convenient platform. Enter Business Center, the comprehensive all-in-one small business management software designed to simplify your business operations and enhance your overall efficiency.
Business Center allows you to streamline your business by automating time-consuming tasks and managing your day-to-day tasks without ever leaving the app. Business Center empowers you to take control of your business operations, build your brand, stay organized, and get paid faster from anywhere.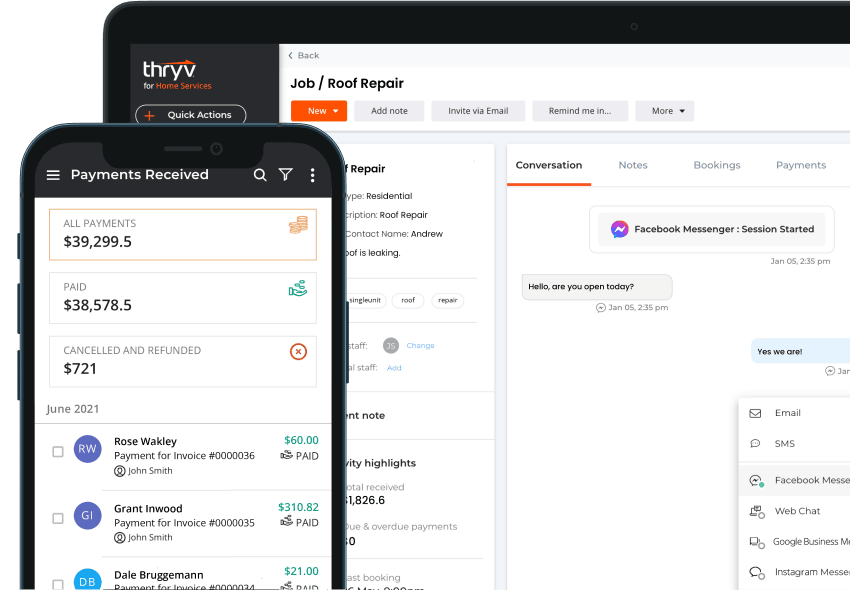 Key Features: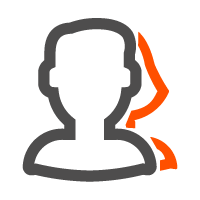 CRM (Customer Relationship Management): Business Center includes a robust CRM system that helps you manage and nurture customer relationships. Keep track of customer interactions, store contact information, and access valuable insights to provide personalized experiences and improve customer satisfaction.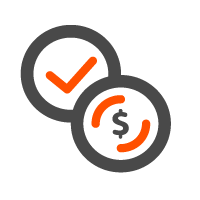 Sales & Payments: Business Center enables you to manage payments seamlessly, allowing you to create and send professional invoices, track payments, and get paid faster. With integrated payment processing powered by ThryvPay, you can streamline your financial transactions and improve cash flow.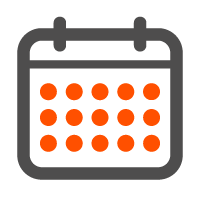 Scheduling: Simplify appointment scheduling and manage your calendar efficiently. Business Center's scheduling feature allows you to set appointments, send reminders, and keep track of your availability, ensuring a smooth customer experience. You can also enable online booking to allow your customers to book their own appointments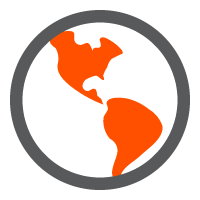 Online Presence: Manage your online listings across 70+ sites from one dashboard! Monitor and manage customer reviews effortlessly, and gain insights into what your customers are saying about your business. You can also enable widgets on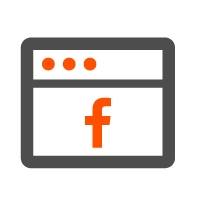 Social Media: Engage with your audience and maintain an active social media presence through Business Center's social media management tools. Schedule posts, monitor engagement, and interact with your followers across multiple platforms.
Business Center is the end-to-end small business management software that empowers entrepreneurs and business owners to streamline their operations, enhance customer engagement, and maximize efficiency. By consolidating essential business functions into a single platform, Business Center simplifies tasks such as payments, scheduling, invoicing, and social media management. Experience the convenience and effectiveness of Business Center, and take your small business to new heights of success.
Want to learn more about Business Center or give it a try? The next step is to schedule a demo with one of our experts. To get started, Click Here!