Say "No!" to double-bookings and lost appointments! Now you can save time, energy & hassle by directly scheduling inside your business calendar.
Check out the proven benefits you get when scheduling one-on-one appointments or group events directly from your calendar:
Reduce no-shows - Business Center sends automatic appointment reminders to your clients by email and SMS/Text.
Manage your schedule - Not only can you view you and your staff's upcoming appointments but you can also modify the appointments if needed or block times that you are not available. 
Online Scheduling - Invite clients to schedule an appointment. Easy, simple!
Manage your schedule from one place - Easily sync your personal Gmail/Yahoo/Outlook calendar with your Business Center calendar for perfect coordination.

 

*Note: You will need to mark your Google calendar as "busy" for it to block out your Business Center calendar once synced.
Click on Calendar on the left-hand navigation to get started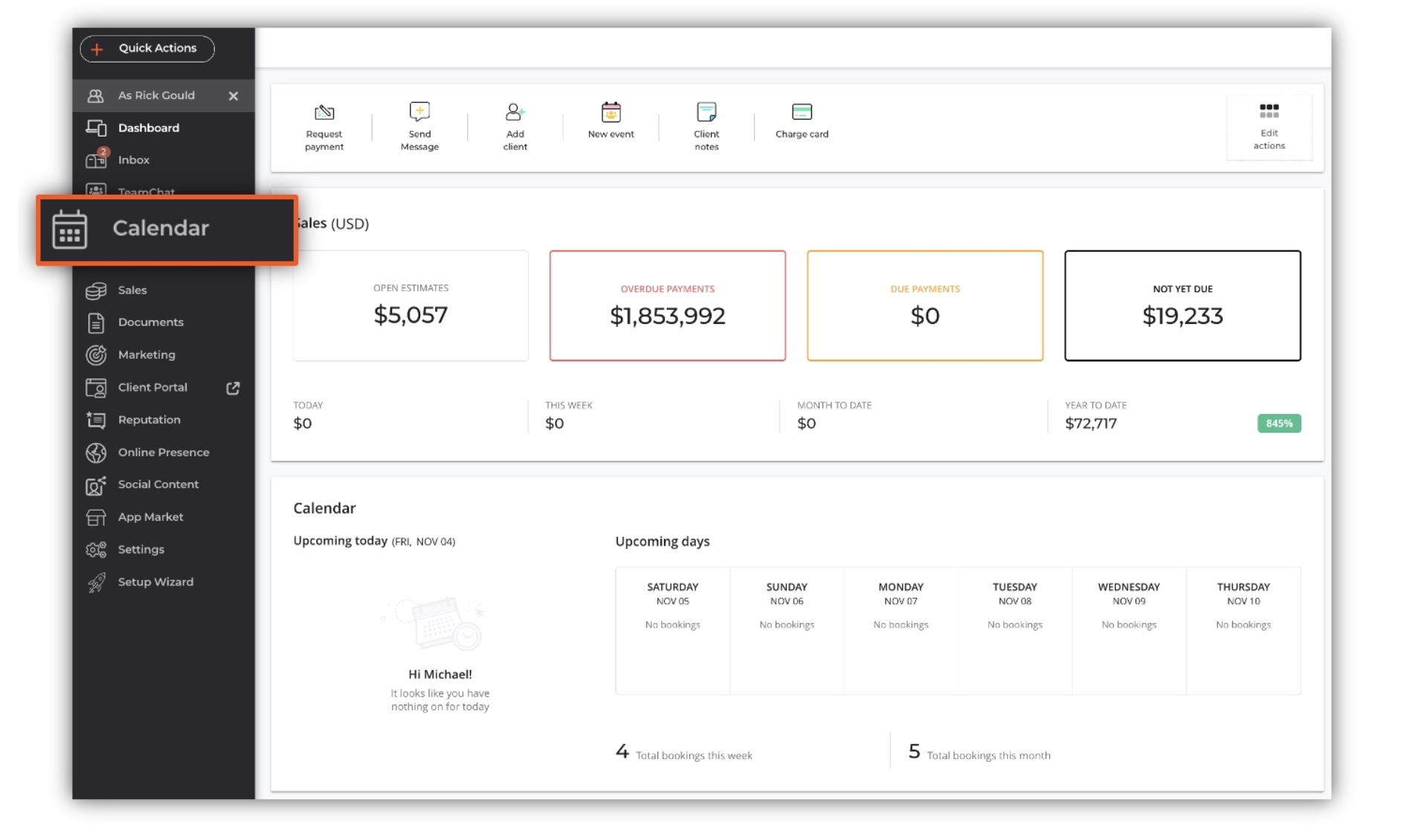 This will bring you to your calendar.
Left Hand Pane
The left hand pane can be toggled on or off by clicking the icon in the top left corner. Click the icon to hide the pane, and click on it again to bring it back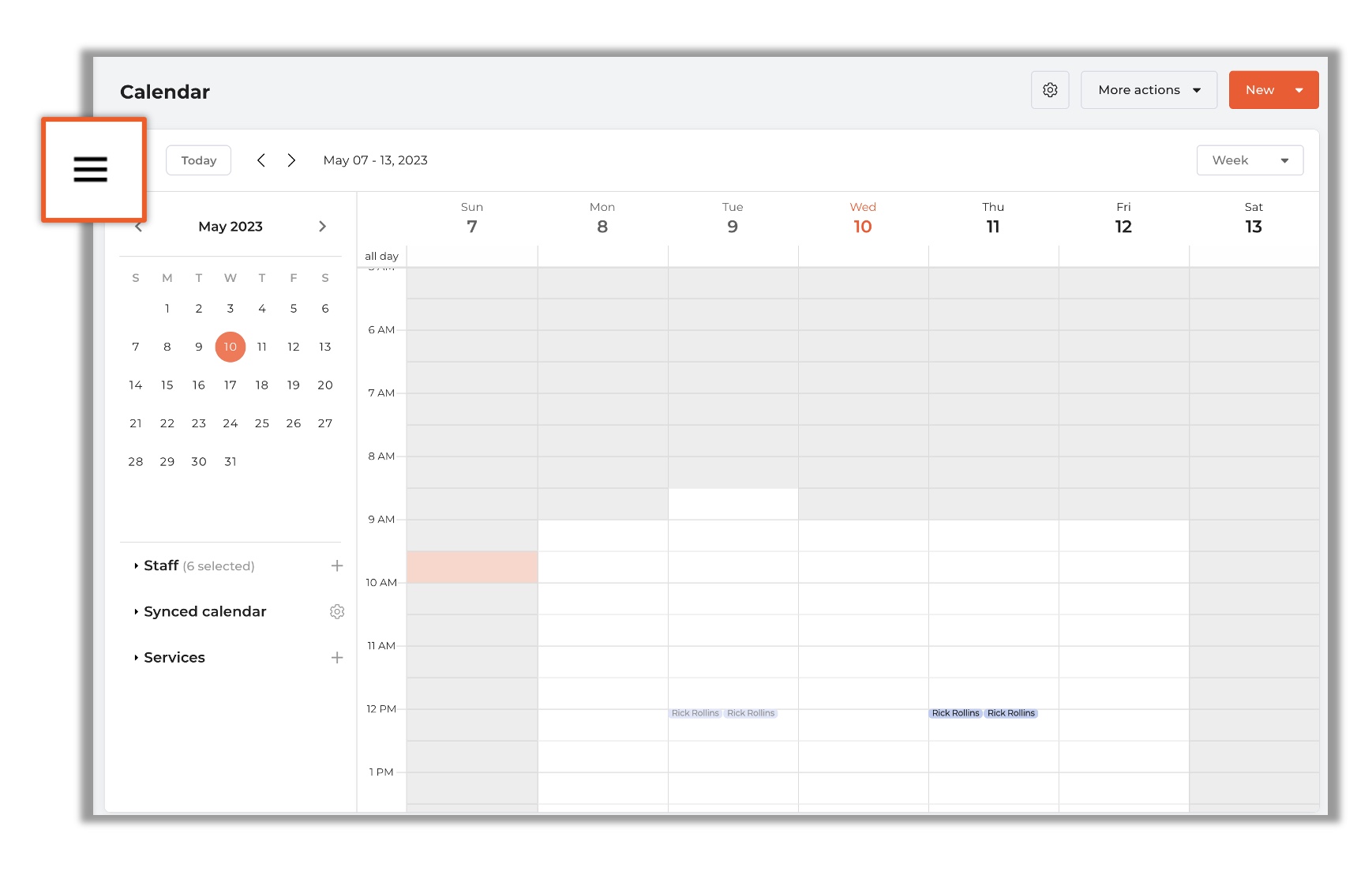 The month view allows you to quickly change what time period you are looking at. 
Use the arrows to cycle through months in order. Then, click on a date on the calendar. When clicking on a date, your calendar view on the right will change accordingly to show that date. Note that if your view spans multiple days (week, month, etc) it will show the whole time period including that date.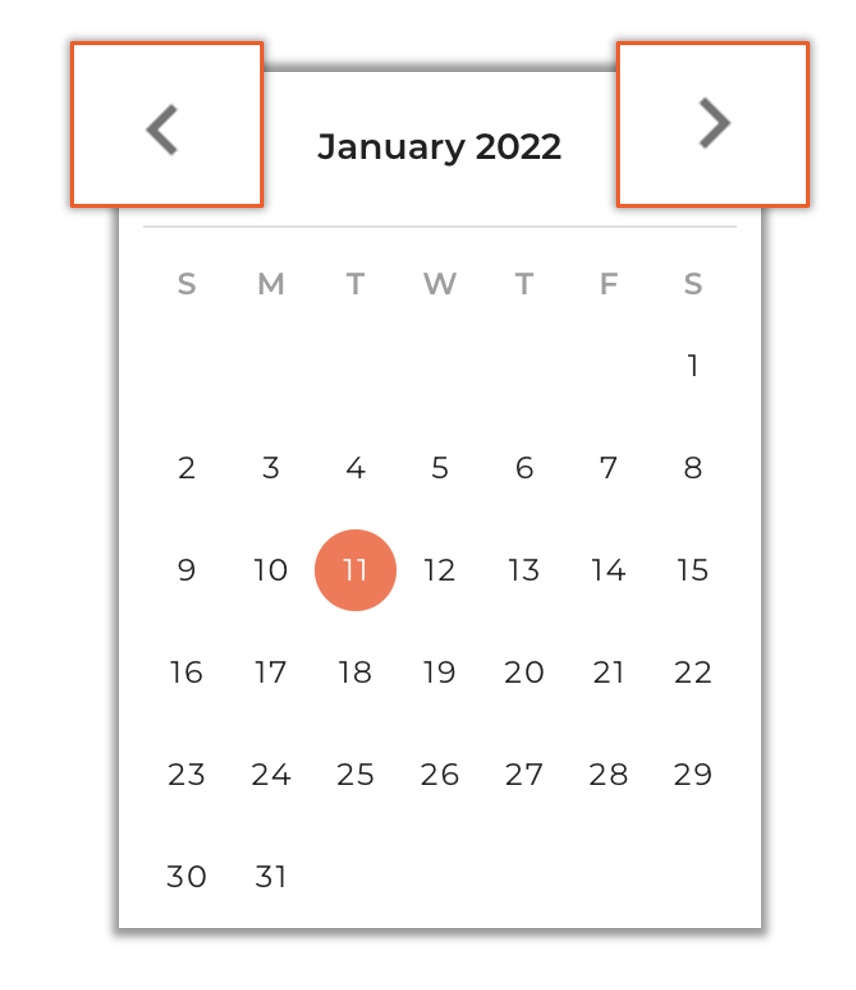 You also can click on the month and year to select a month and year, rather than cycling through.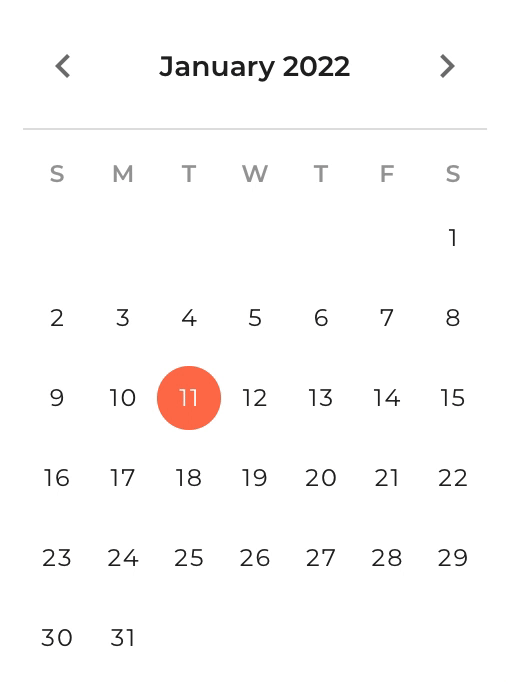 If you need to return to the current day, just click the Today button, and your calendar will return to the current day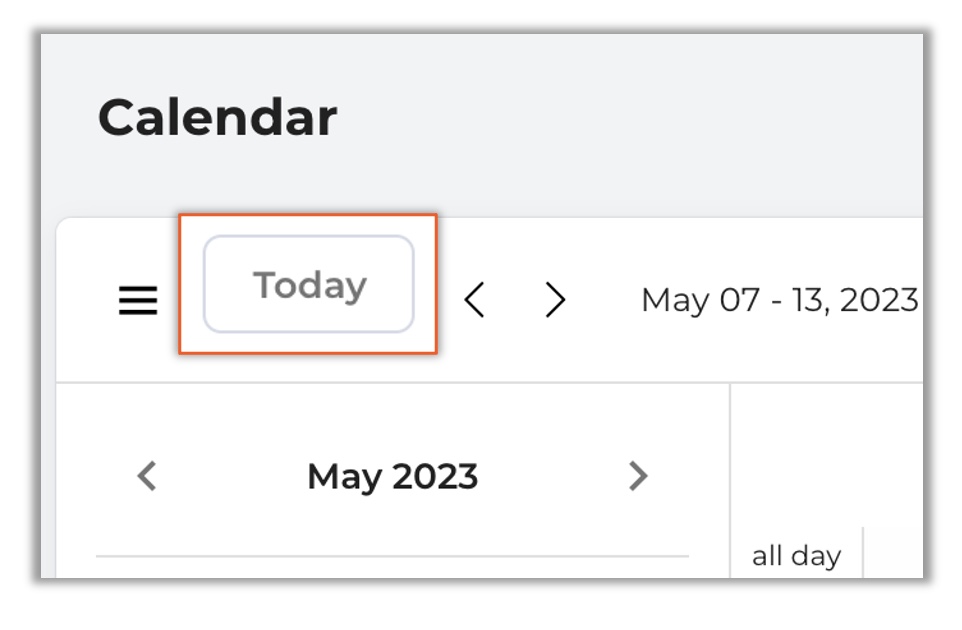 Use the drop downs in the lower left corner to:
Toggle your staff calendars

Check the box for each staff member to display their appointments on the calendar

View your synced calendar

Click the gear icon to sync a calendar, or to disconnect or change preferences for the current one

View/edit your services

Click the tri-dots next to a service to schedule it, grab a link to invite your client to schedule it, edit the service in your settings, or change the color that this service will display on the calendar when viewing a single staff member (When viewing multiple staff, appointments will be color coded by staff member)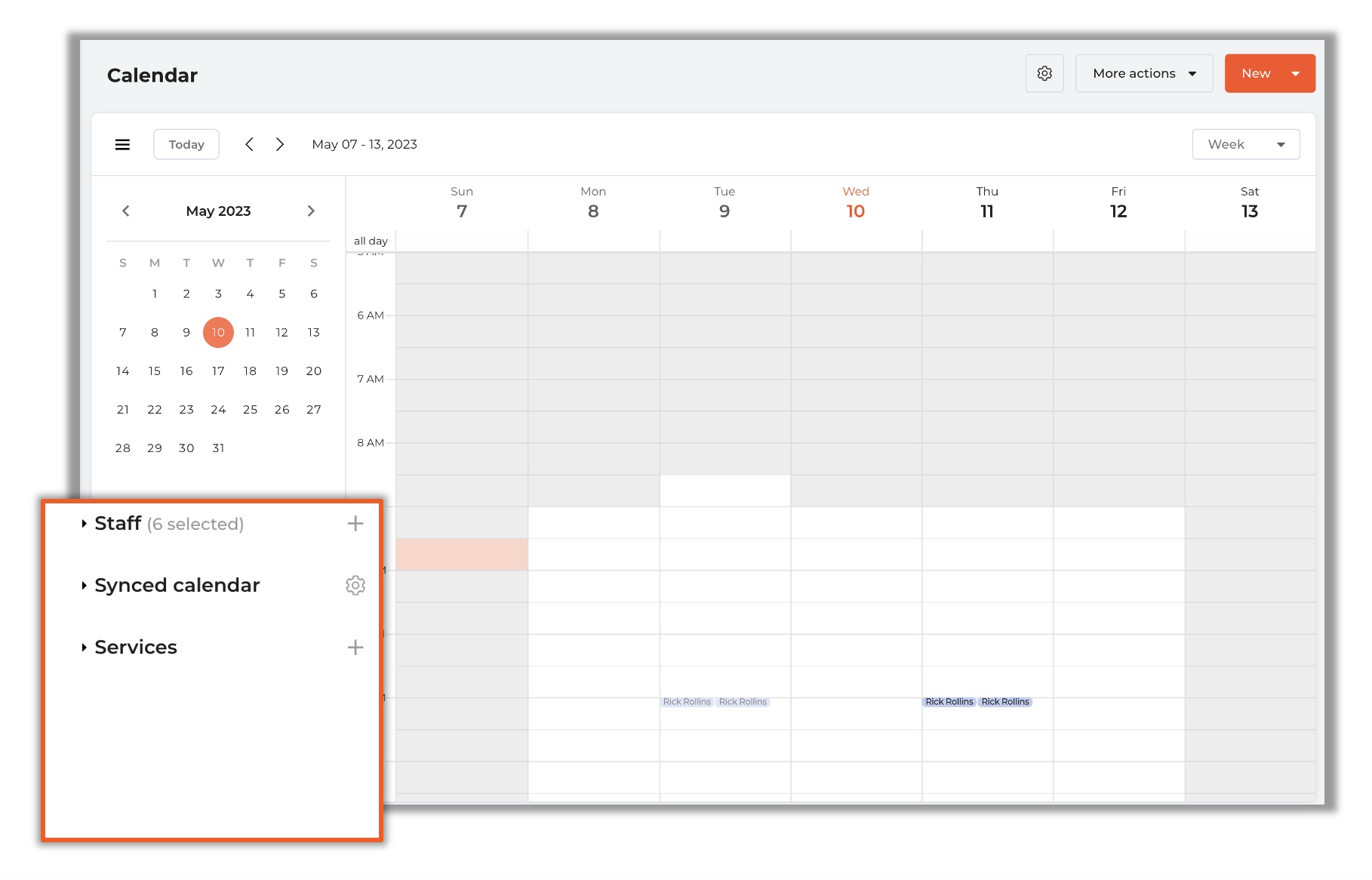 To change your calendar view, click the drop-down at the top right corner. 
Selecting Day, 3 Days, Week, or Month will change the calendar to display that amount of time, while selecting Agenda will show your appointments in order.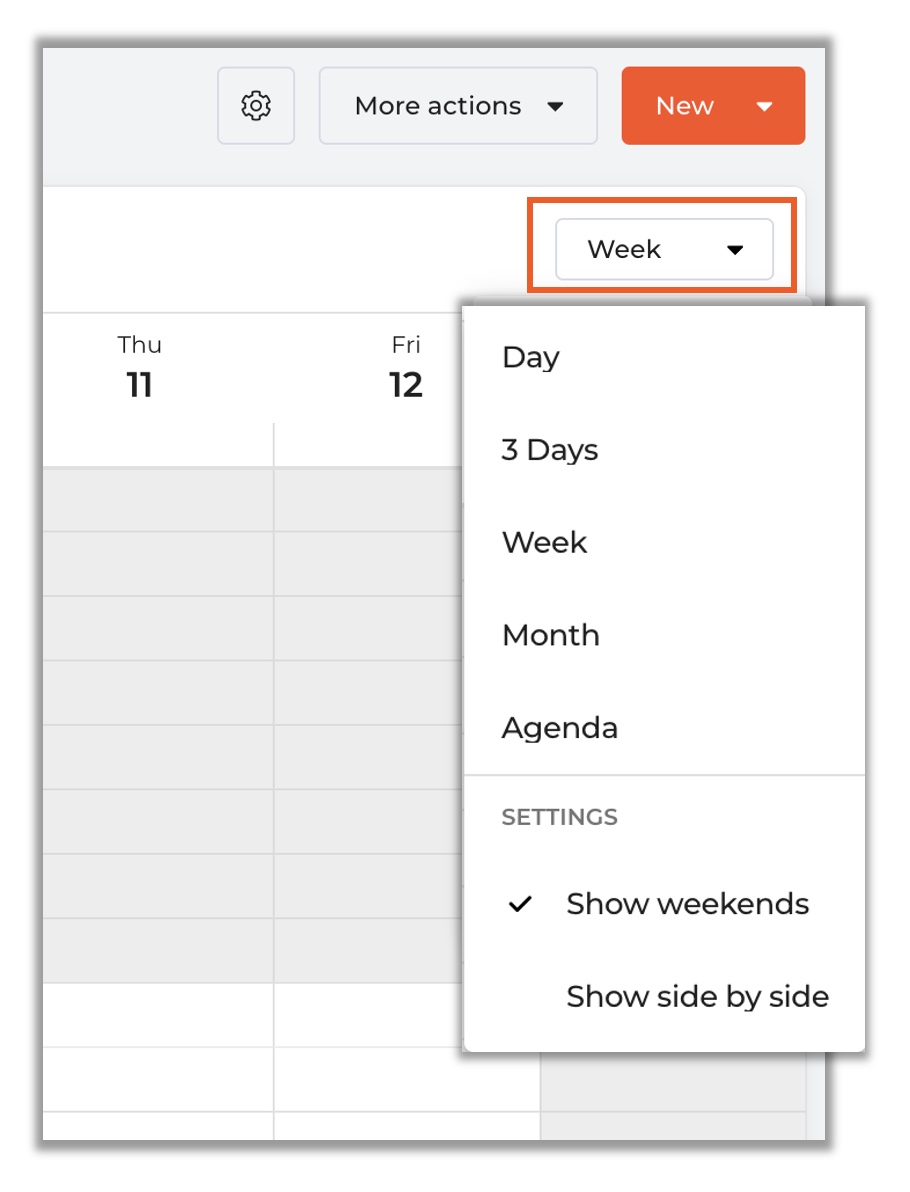 Below the view options are the settings. Click Show Weekends to toggle weekends on or off. Click Show side by side to separate your staff calendars into columns, rather than viewing on one calendar.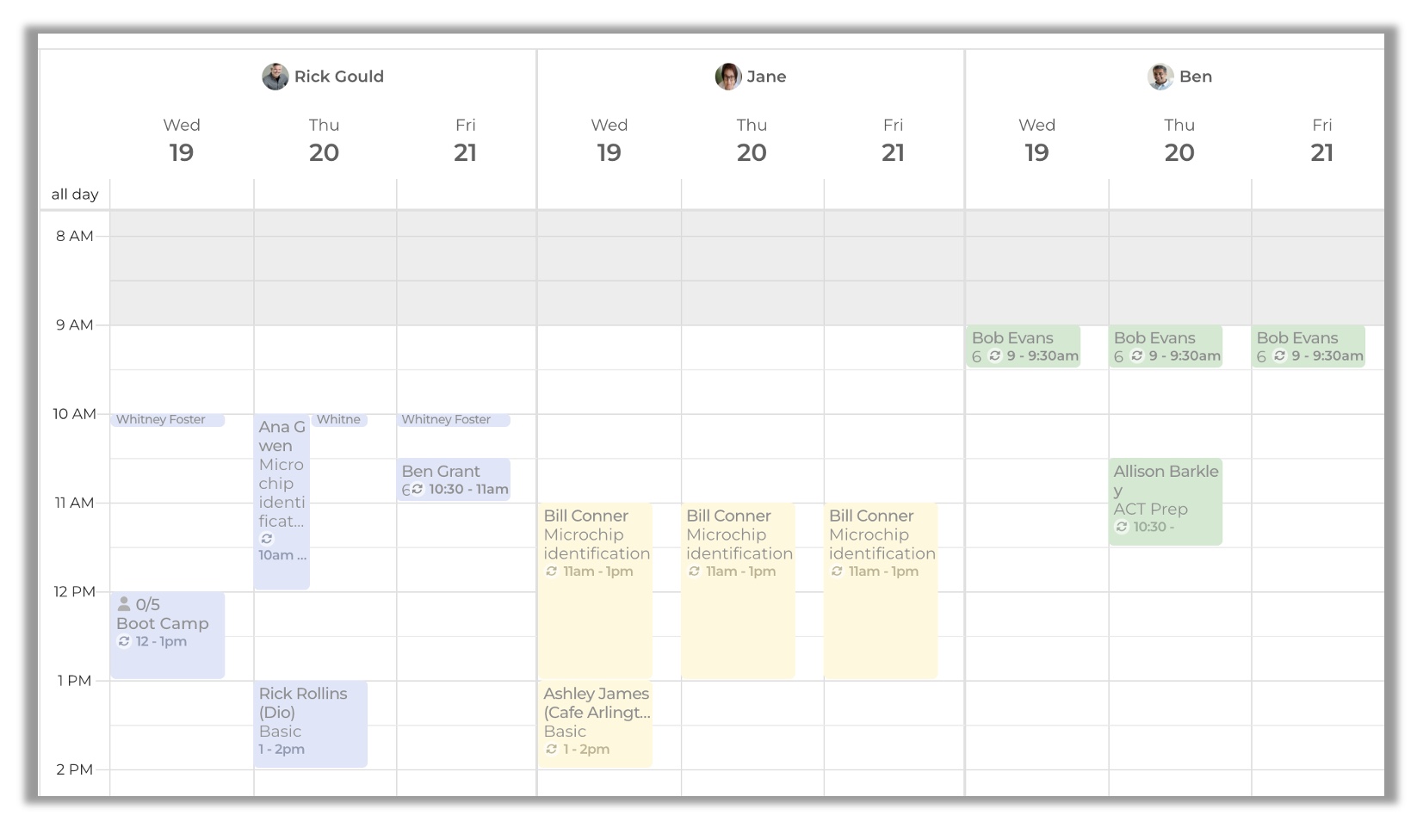 Use the arrows in the top left to advance your calendar forward or backward in time in increments of the time period selected.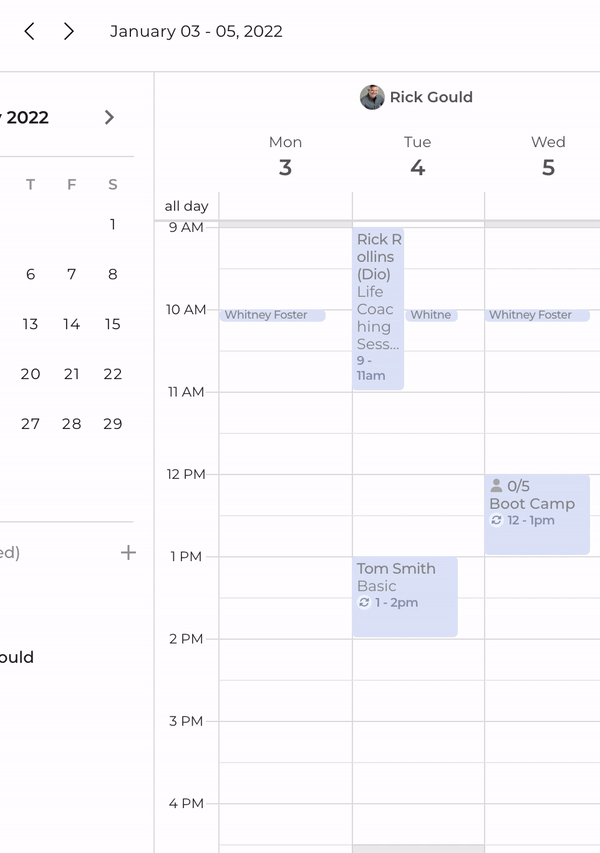 The Top-Right Menu
Click on the New button to take one of the following actions:
Schedule a 1:1 appointment

Schedule a group event

Block off time

Edit date-specific availability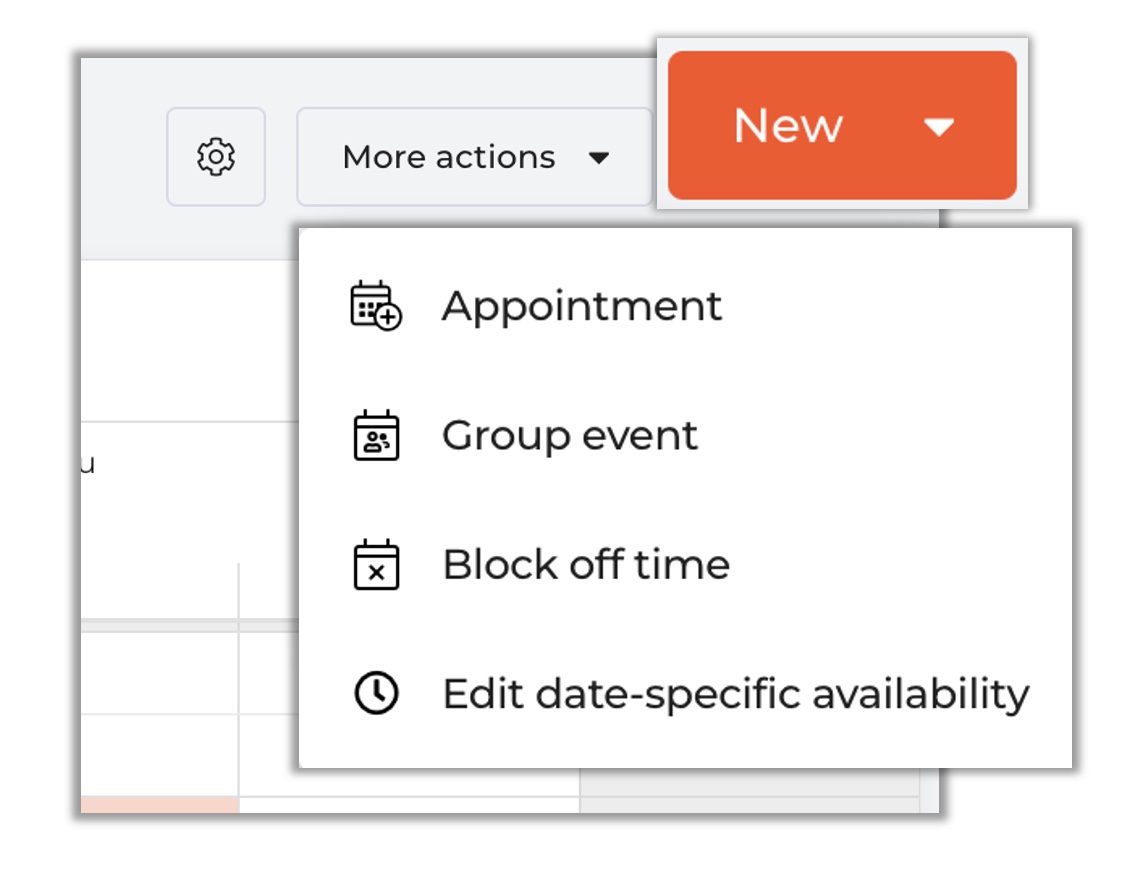 Click on the More Actions drop down to show the following options
Invite to Schedule - Send one or multiple clients a link to your online scheduler, allowing them to schedule their own appointment with you. 
Export Booking Data - export the data from your calendar to a spreadsheet or CSV. Click Here for a full guide to exporting your calendar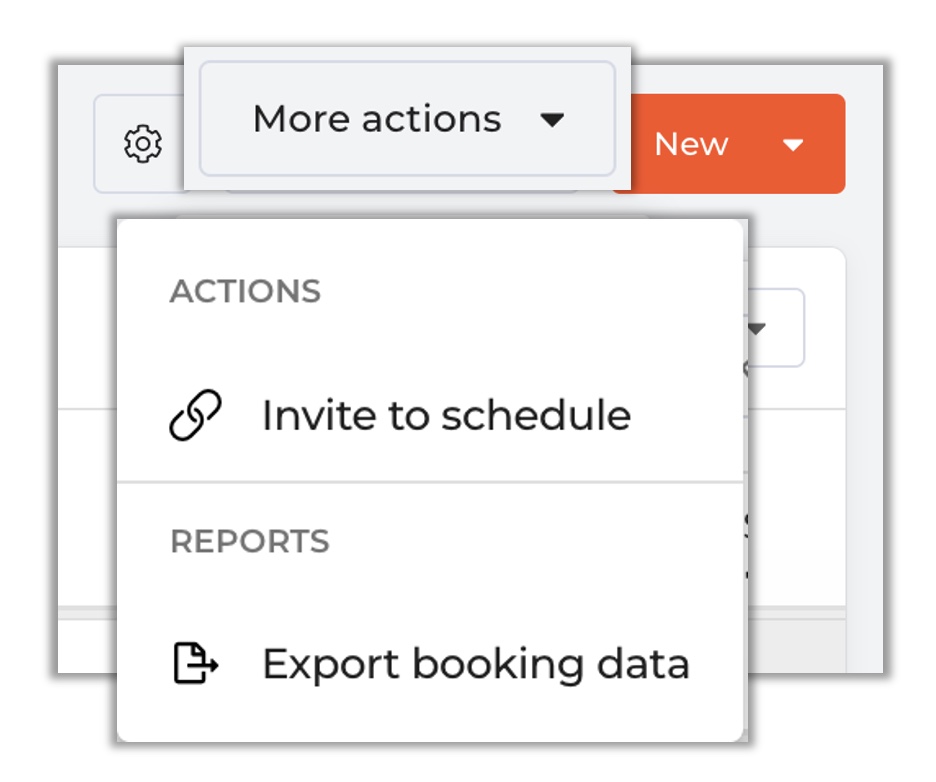 Finally, click the Gear Icon to change your Calendar settings. Each item in the drop-down will bring you to the corresponding page or dialogue box in your calendar settings.
Clicking on Go Back To Old Calendar will revert your calendar to the classic view. Upon doing so, you will be able to opt back into the Beta view if you choose to at a later time.