Command Center makes it easy to ensure that you're getting all of the notifications you want, and none of the ones you don't! Note that notification settings are specific to each staff account. Your staff can set their own notification settings from their account.
To make changes, from any screen in Command Center, navigate to Settings by clicking on the gear icon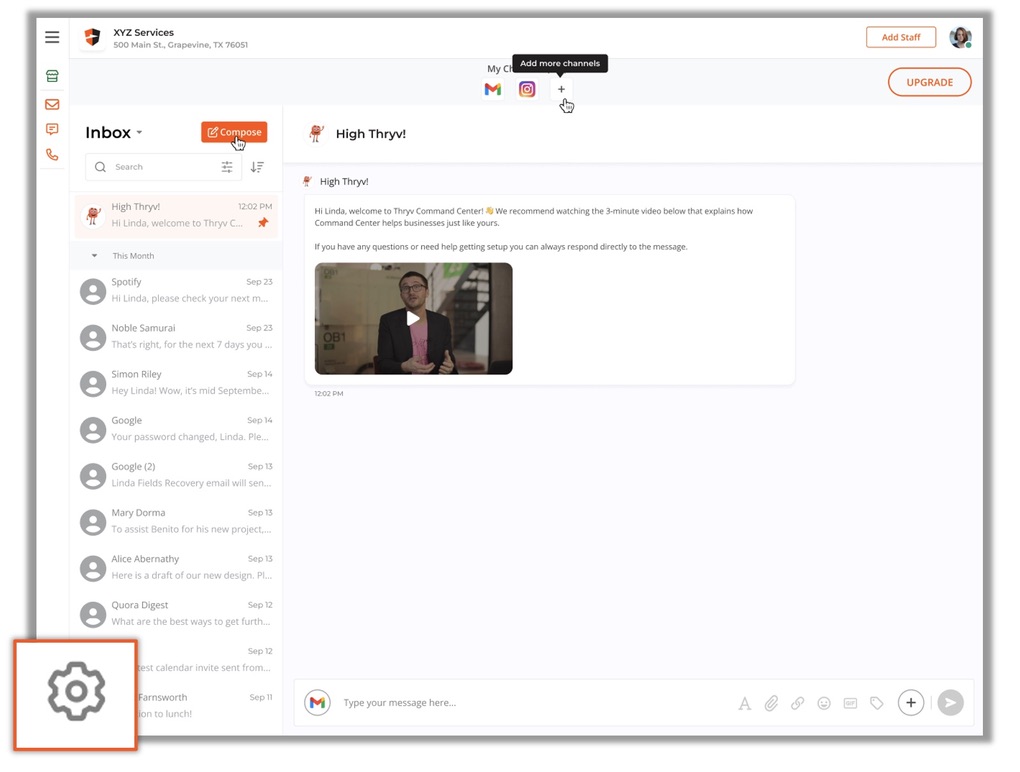 Next, click on Notifications

You will be brought to the notification screen. Your notification options will be divided into Desktop and Mobile. Any notification that is toggled to on will be sent.
Desktop - These notifications will appear on your Command Bar, which will be displayed on your screen at all times, when you are logged into any Thryv Center
Mobile - These will come as push notifications on your smartphone with the Command Center Mobile App installed
If any TeamChat notifications are toggled on, then a drop-down will appear. Select whether you want to receive all TeamChat notifications, or only be notified when you are tagged in the message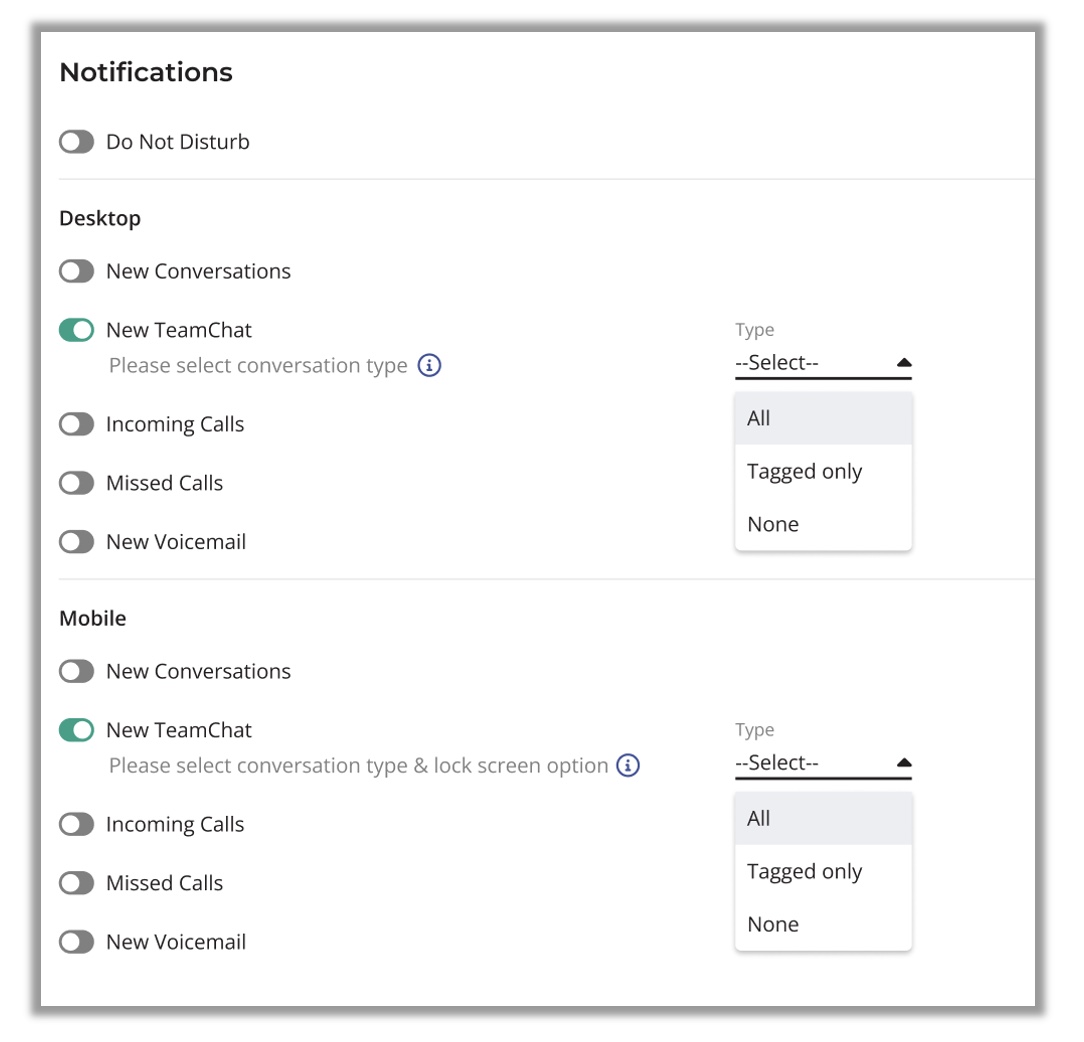 You are able to come back to this screen to make changes at any time. Changes will affect future notifications going forward