Need to remove a channel from your inbox? No problem! This guide will show how simple it is to disconnect a channel.

To get started, click on My Channels

Next, locate the channel you would like to disconnect, and click on the Delete icon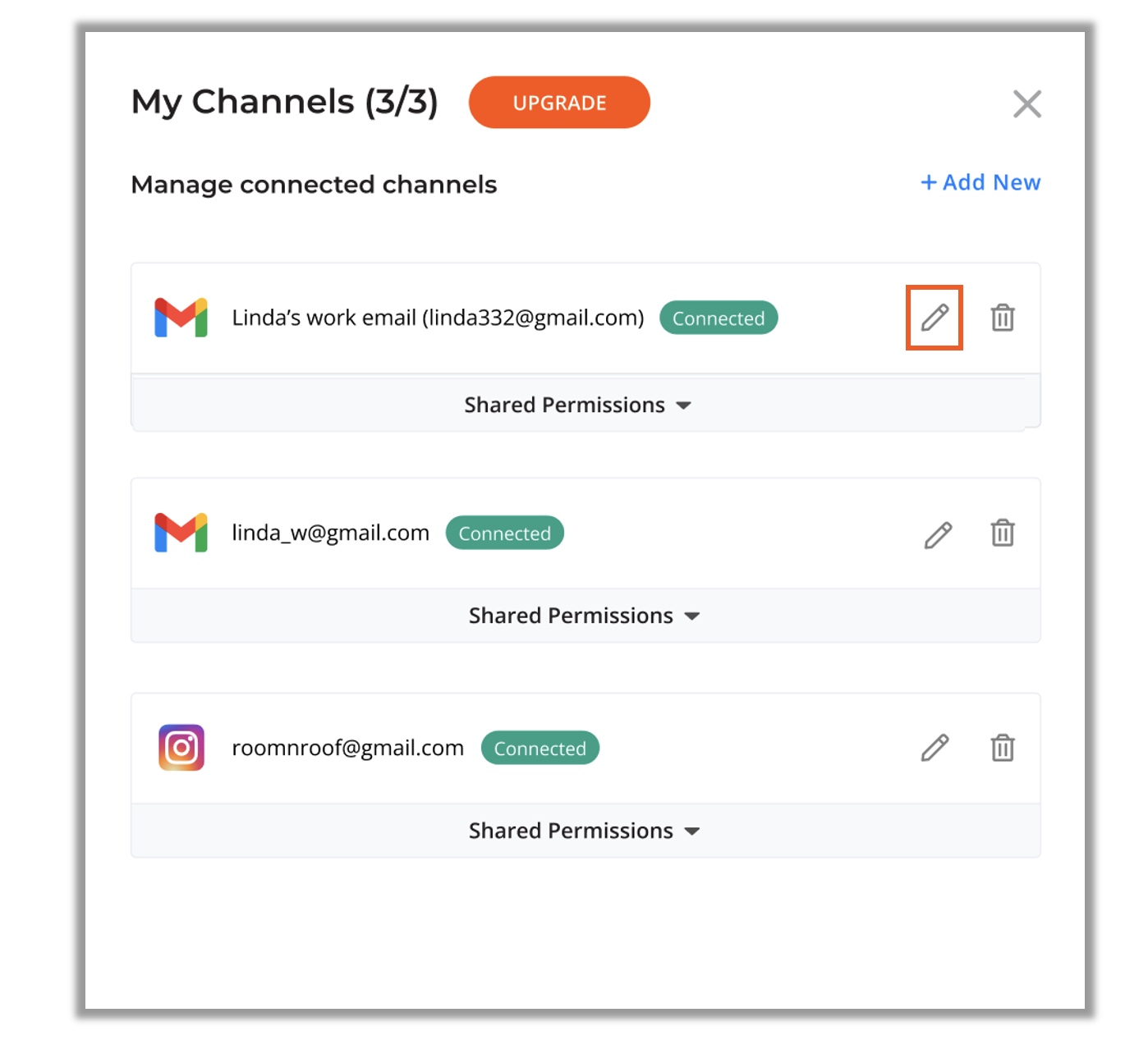 A confirmation screen will appear. To confirm, click on Disconnect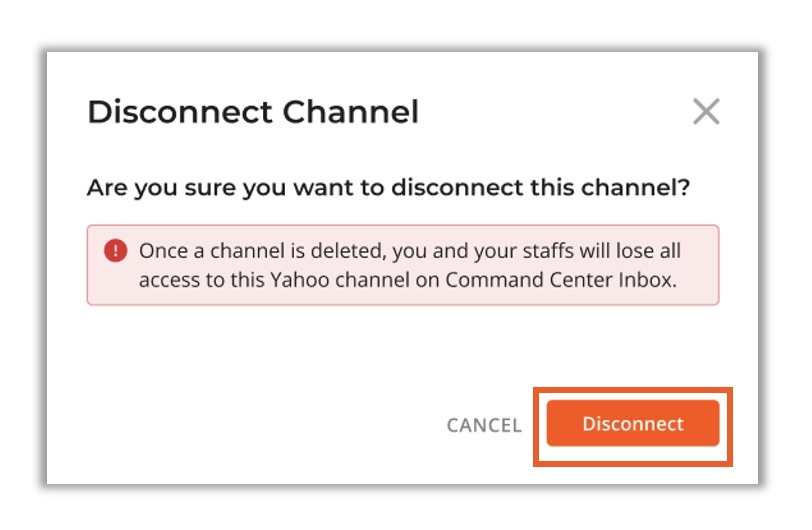 Once disconnected, this channel will no longer appear in your connected channels.
FAQ
What happens to conversations in a channel that has been disconnected?
All of the prior conversations in this channel will no longer be available for you or your staff to view in Command Center. The history of this conversation may still be saved in the original channel, if that channel was already storing it.
If I disconnect a channel, will I be able to connect another channel in it's place without going over my account limit?
Yes, disconnecting a channel removes it from your count of connected channels, and that spot is free to now connect a different channel.
What happens to the client information from those conversations?
It stays right where it was! You will still have access to this data, but you will no longer be able to send or receive messages through this channel.
If I reconnect the channel later, will all of the history re-appear?
Yes, because it stays right where it was, it will not be lost.
Who has permission to disconnect a channel?
Any staff member is able to connect or disconnect a channel.