View your Website Stats in Marketing Center
​
---
​
2. Click on Marketing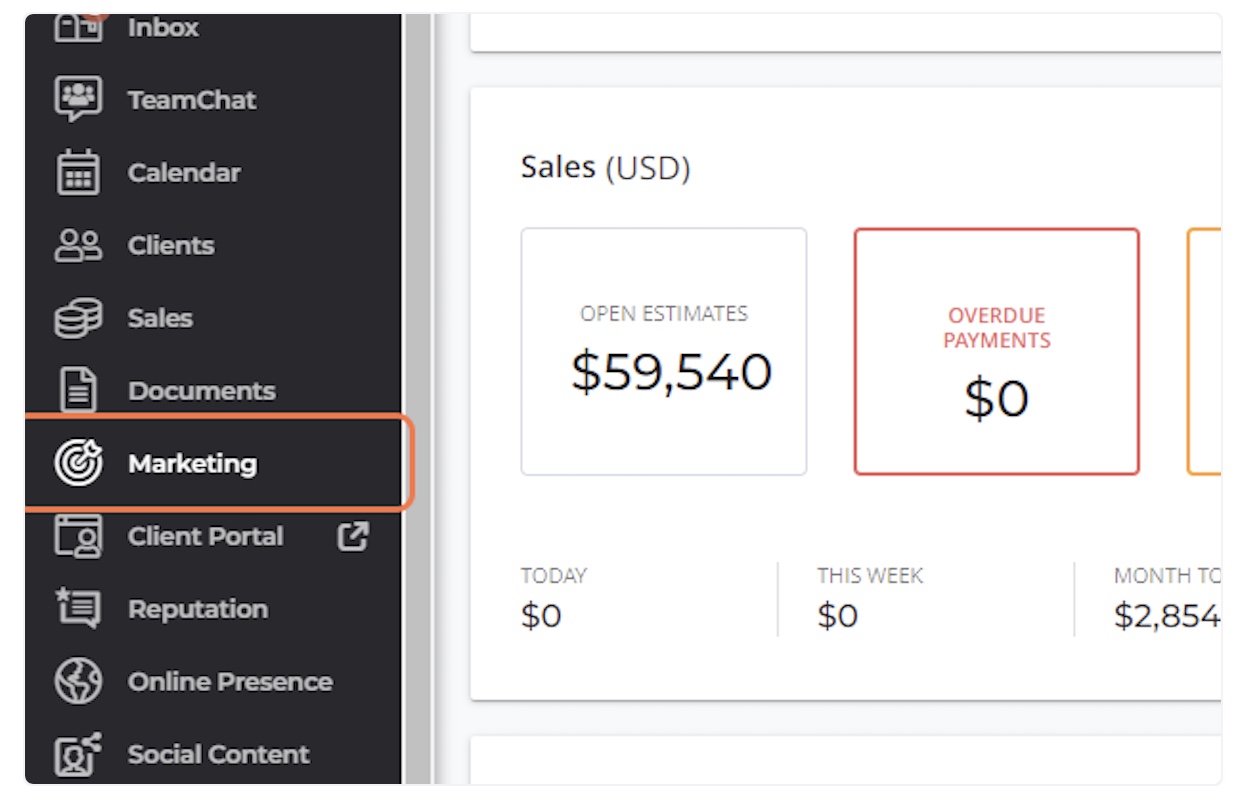 3. Click on Marketing Center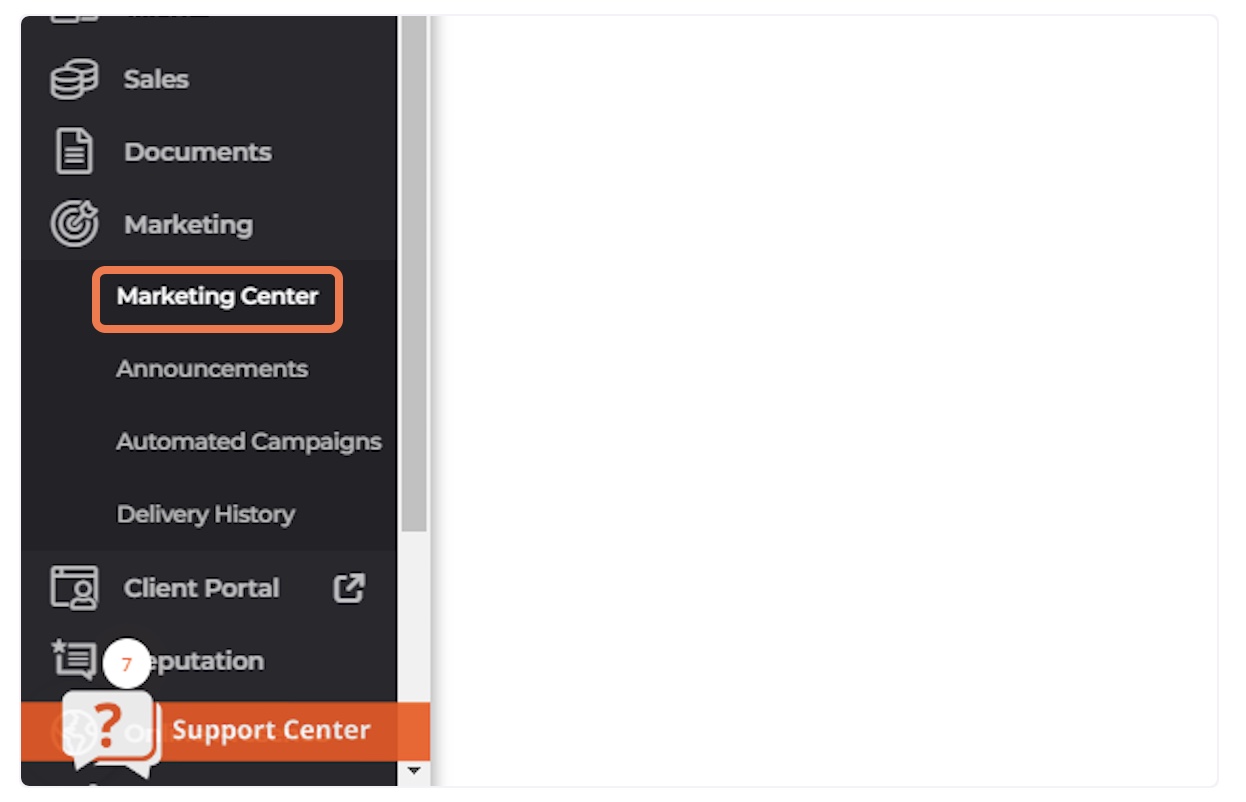 4. Click on Analytics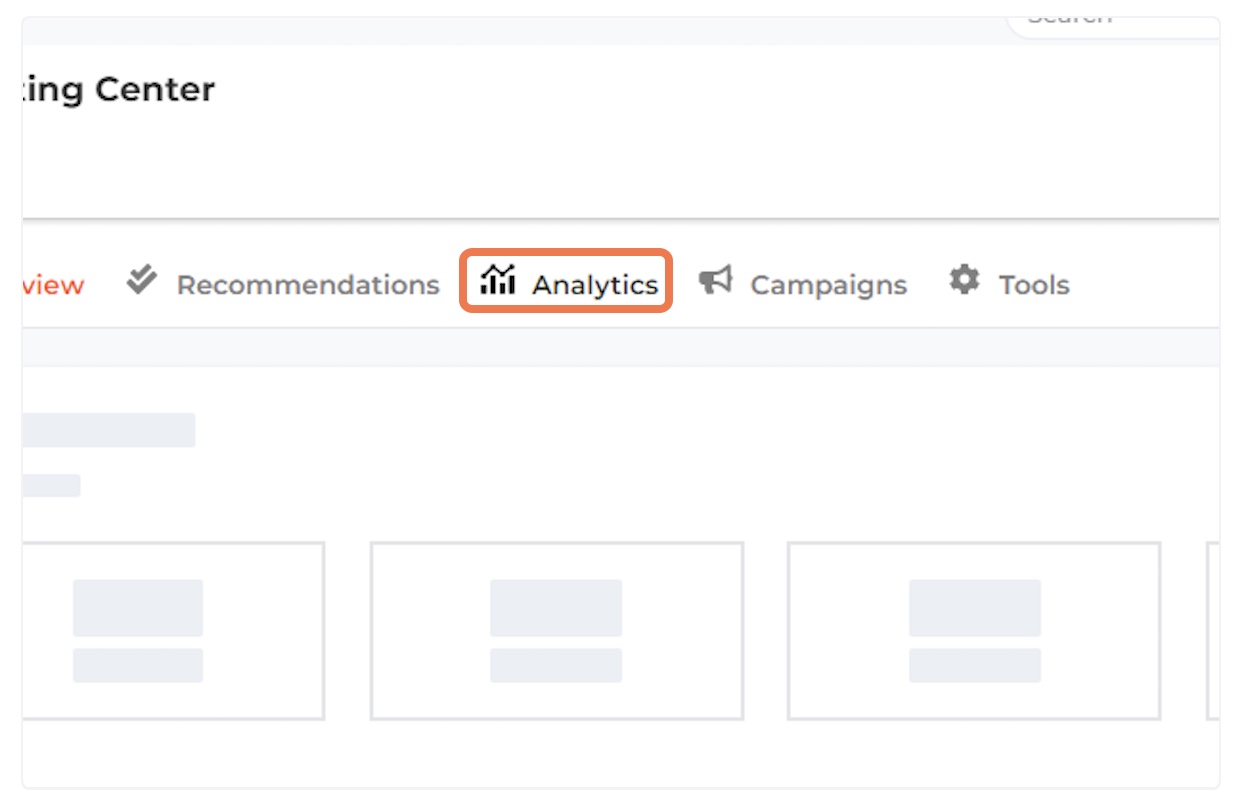 5. Click on Website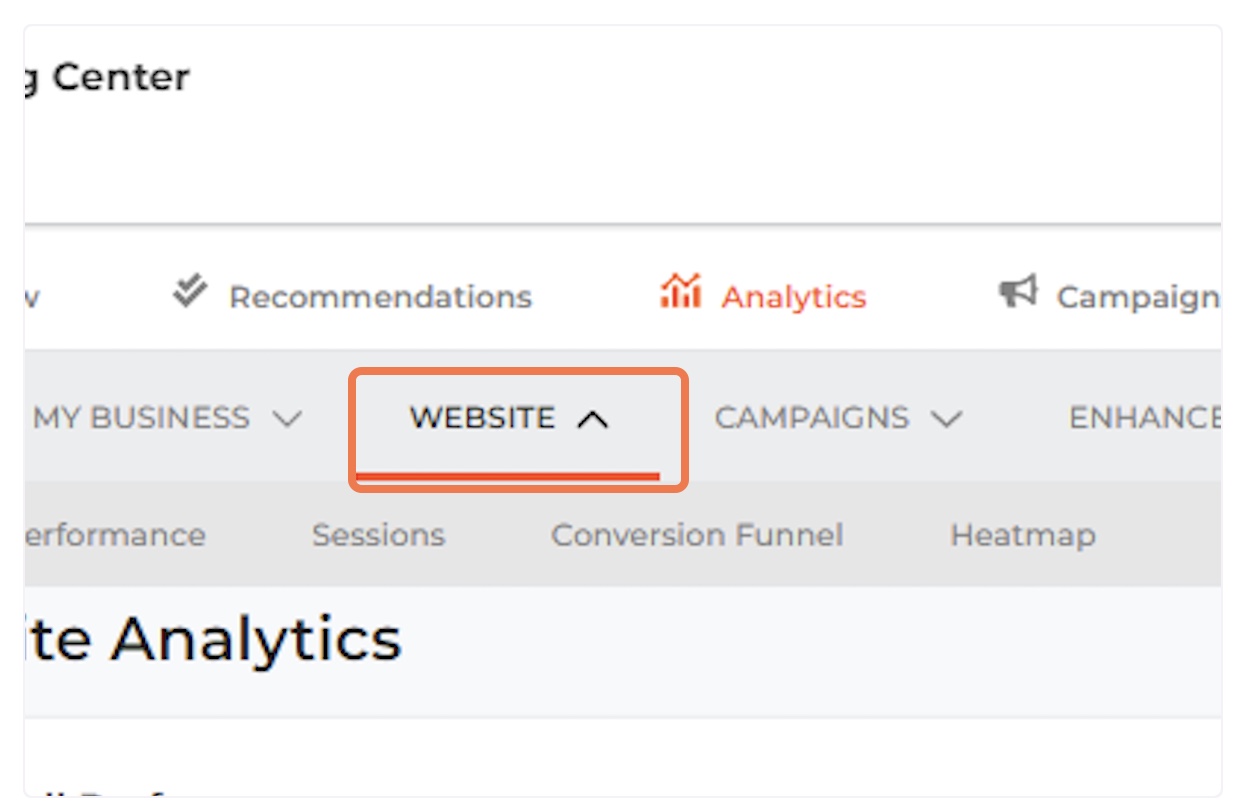 6. Website Analytics
This section will show data about the performance of your website. You can change the date range from 30 days to 1 year.
*You can hover on the gray circle next to each metric to learn more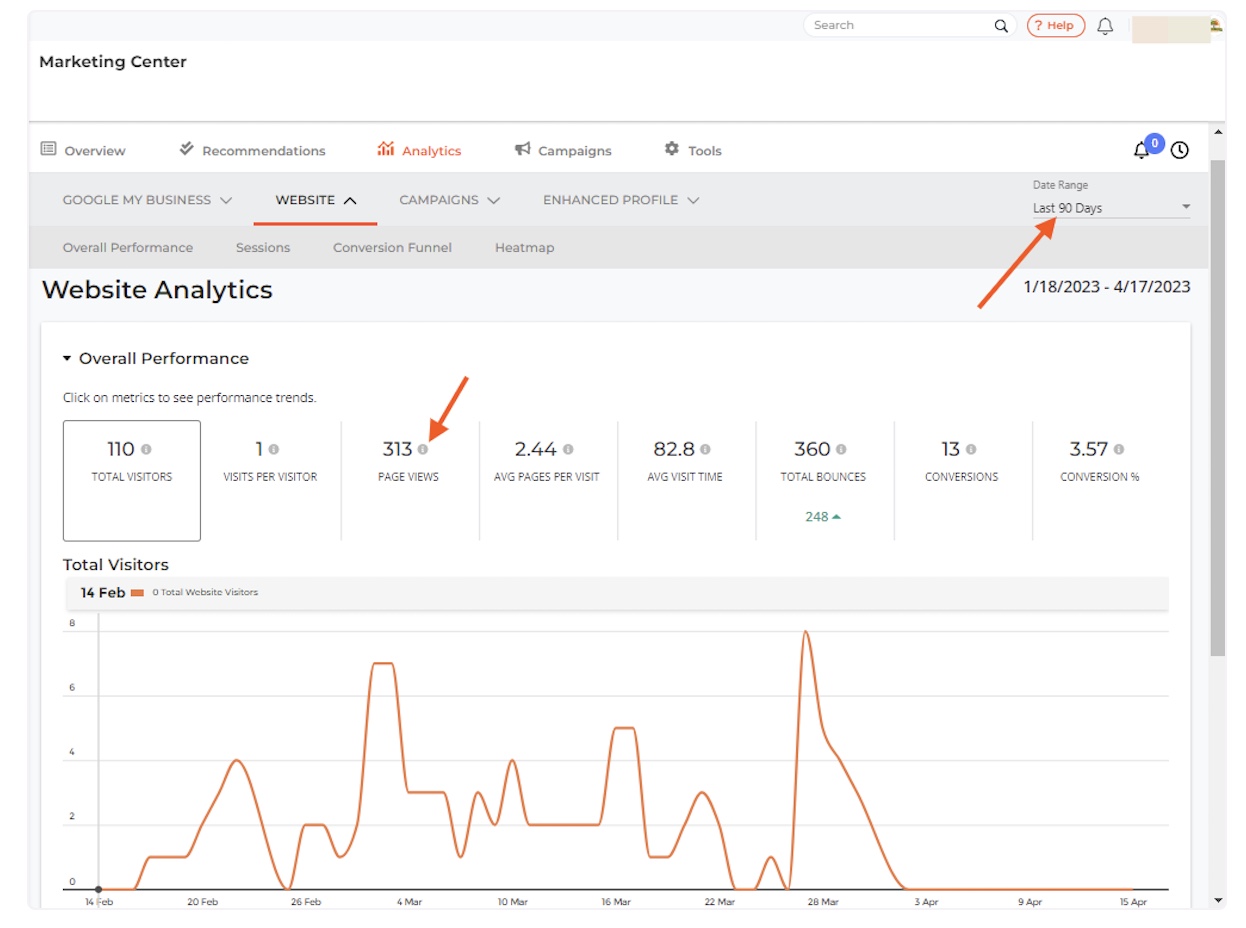 7. Website: Sessions
This chart shows a day by day count of sessions on your website, divided by desktop, mobile, and tablet versions.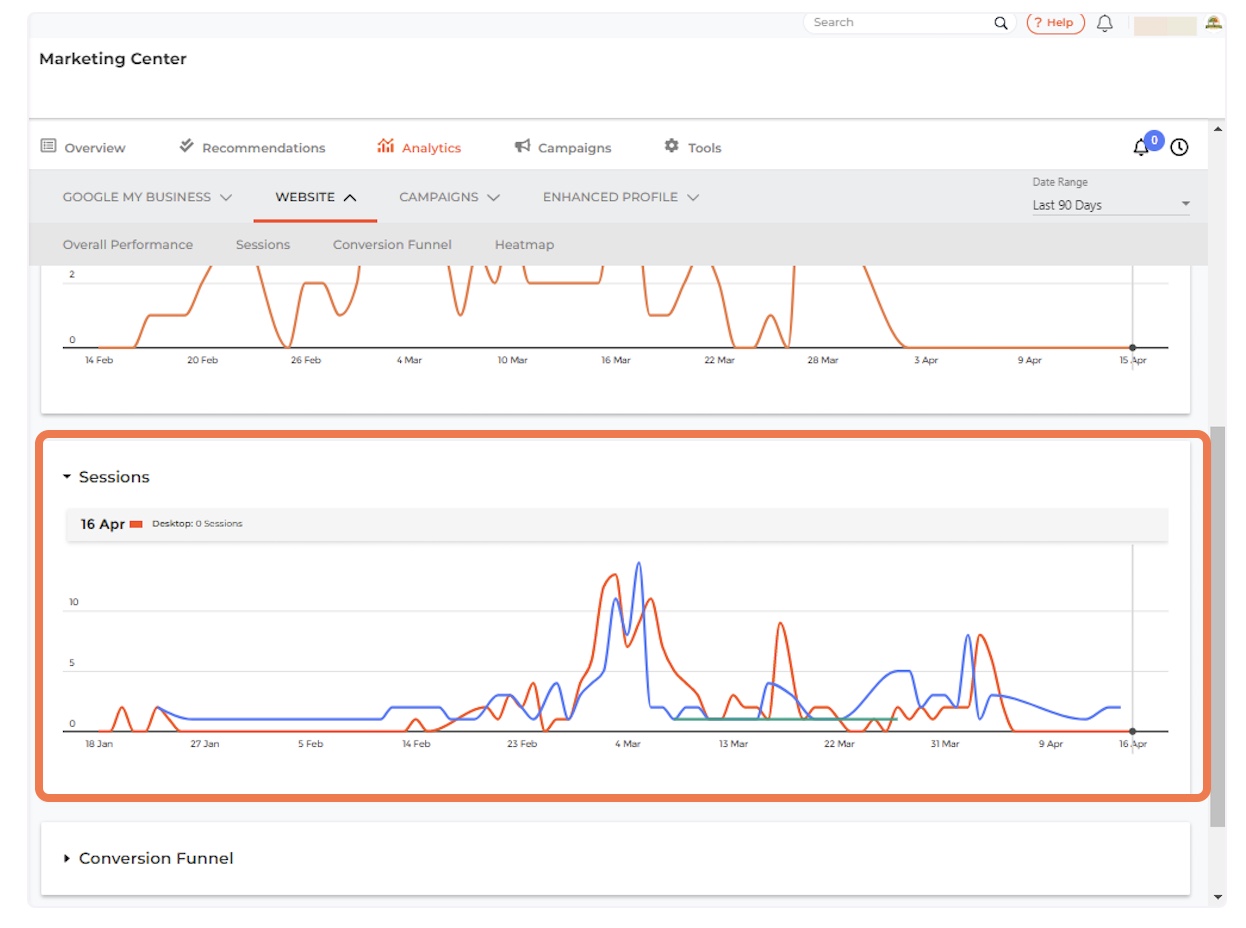 8. Website: Conversion Funnel
This section will show you the Unique, Anonymous, and Identified Website visits and conversions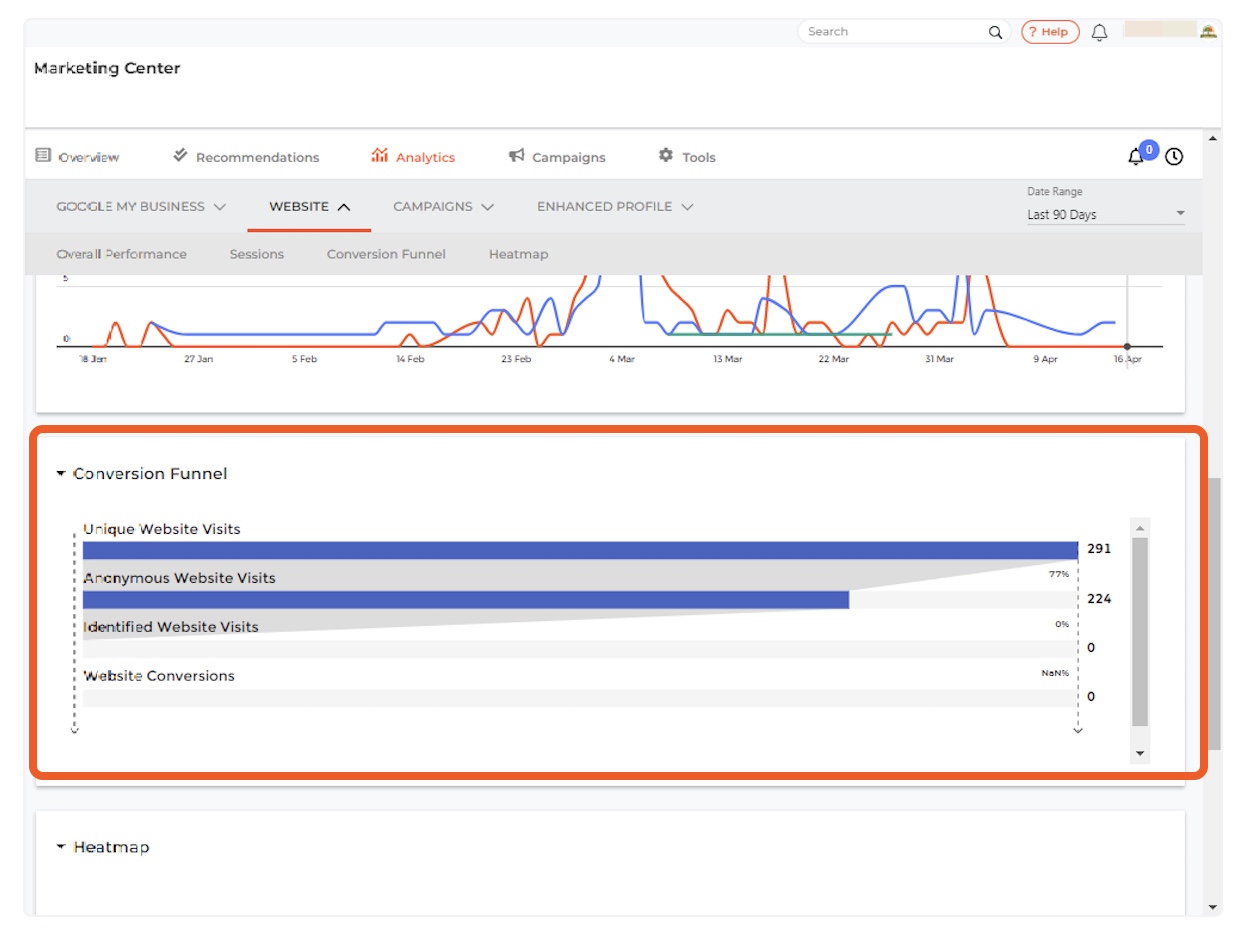 9. Website: Heatmap
A Heatmap is a visual representation of where specifically users are clicking on your website. A darker color indicates a higher density of clicks, while a lighter color indicates less clicks.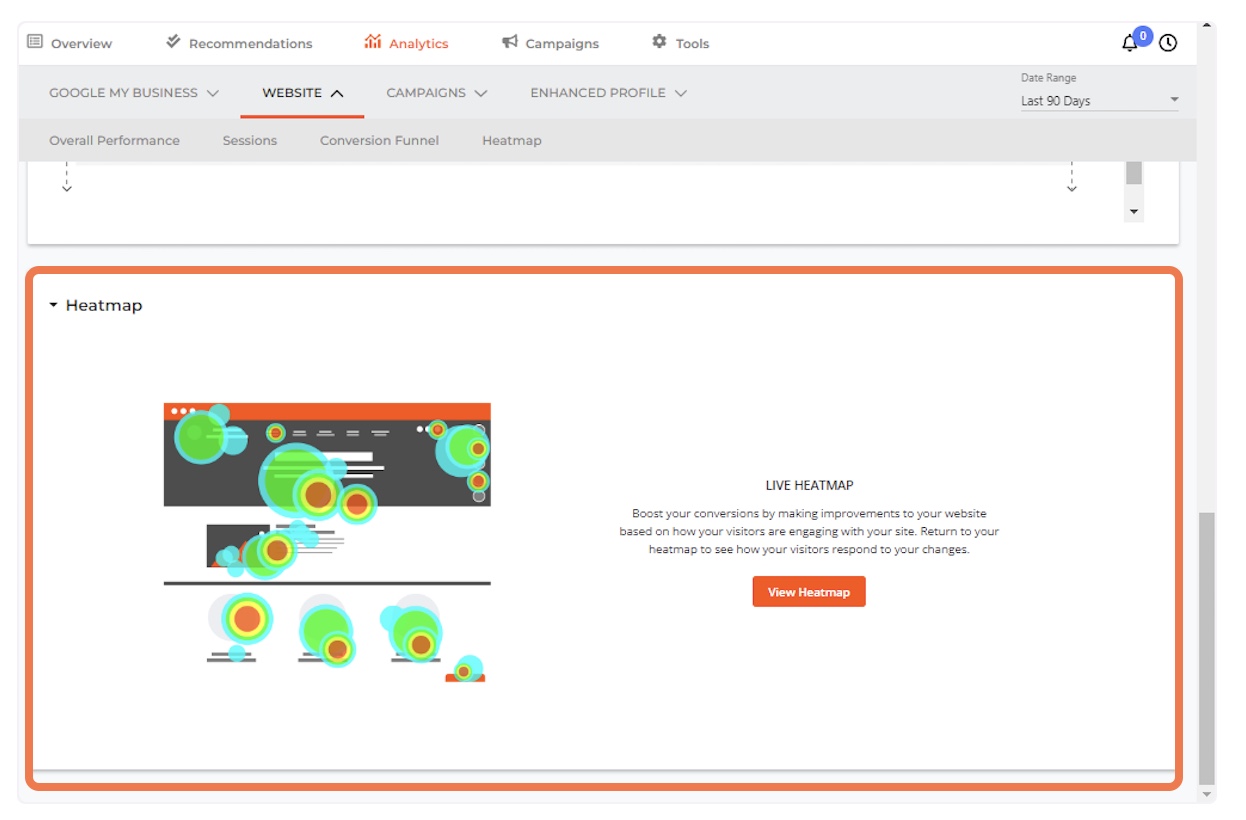 ---