With the ThryvPay Mobile App, you can accept in-person payments right from your smartphone! Accept payments from cards with 'Tap' or NFC functionality, as well as cards stored via Apple Pay or Google Pay.
Note: This guide assumes you have already enabled Tap to Pay on your mobile device. If you need a guide to setting up Tap to Pay, Click Here
From the ThryvPay Mobile App, open an existing payment request or invoices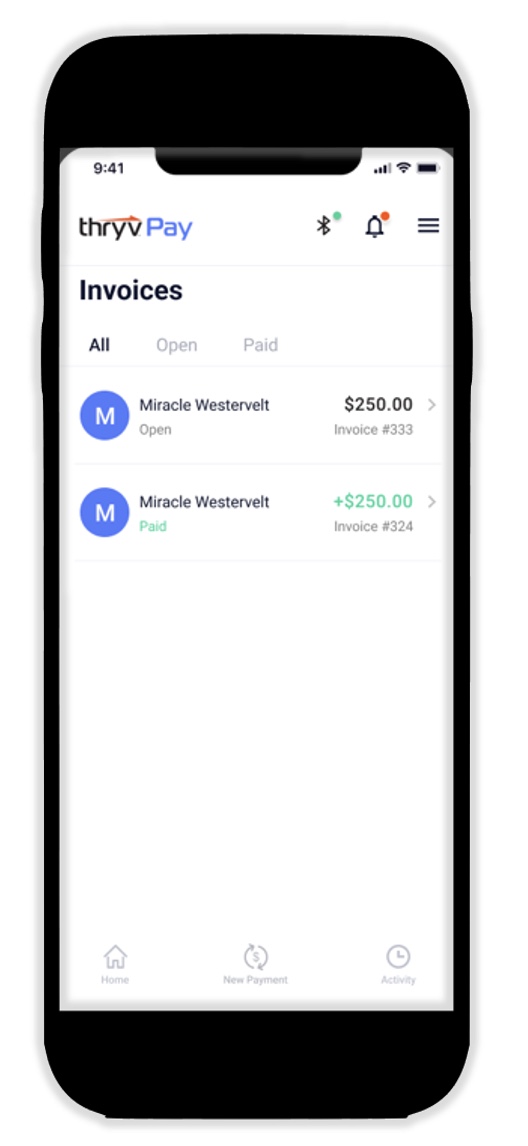 Or you can create a new payment request. If you need a guide on how to do so, Click Here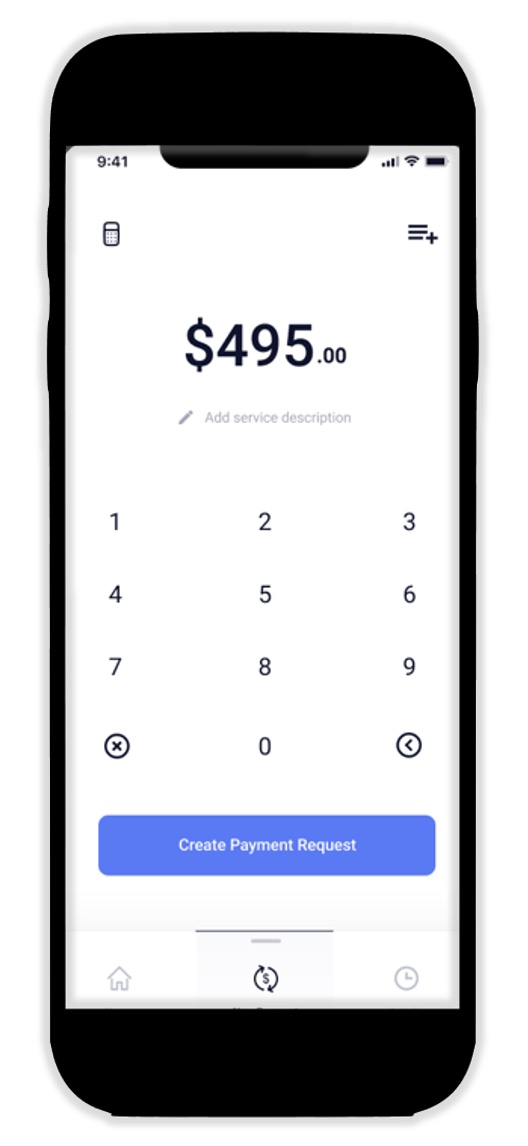 Once you've selected or created your payment request, select Tap as the payment option at the top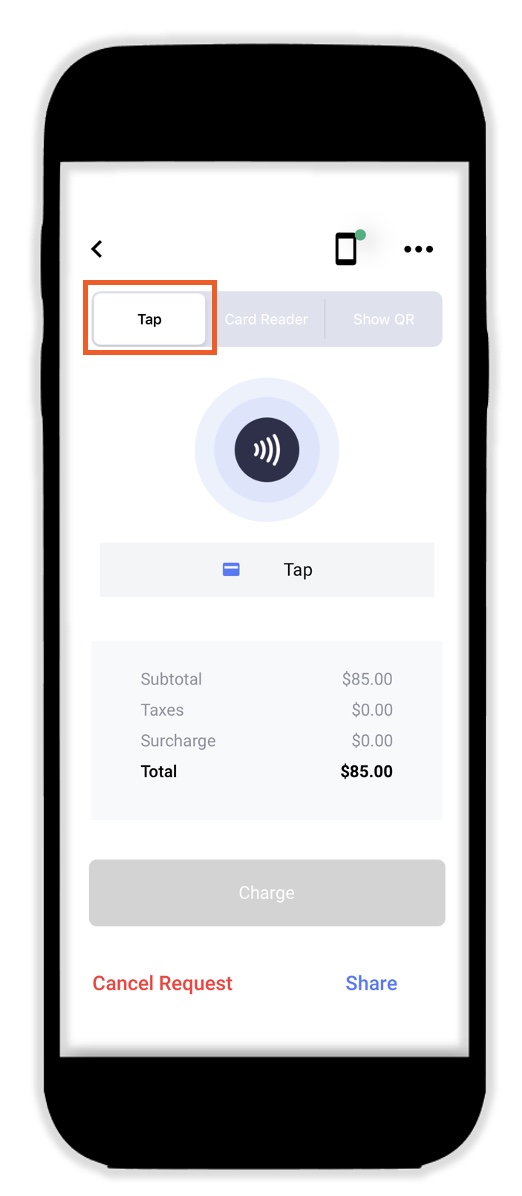 Once Tap is selected as the method of payment, present your smartphone to the customer.
For iPhone
Have your customer hold their card or smartphone with their mobile wallet active horizontally over the top of your iPhone on the front
For Android
Have your customer hold their card or smartphone with their mobile wallet active over the NFC/contactless symbol on the back of your Android device
When you see the Done checkmark, the transaction is successful