Every Thryv package comes with 5 signature requests per month, however we understand some businesses will likely need more. For that reason, we've made it easy to upgrade your signature plan right from within your Thryv software. This guide will show you how to upgrade and get more signatures
From your signatures dashboard, a banner at the top will display how many signatures you have remaining. To upgrade, click on Upgrade Now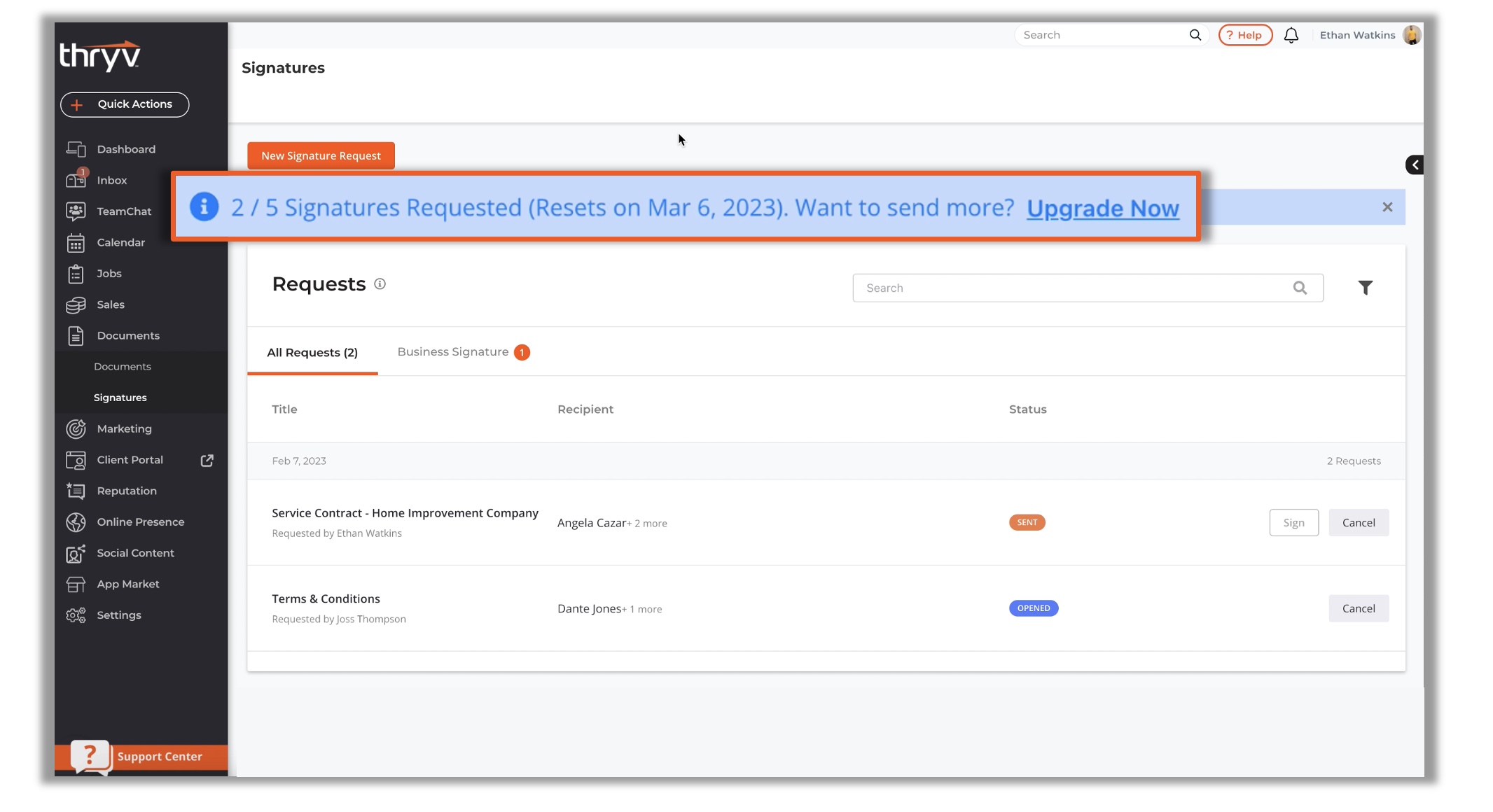 A window will appear advising the details of upgrading. To continue click on Upgrade Plan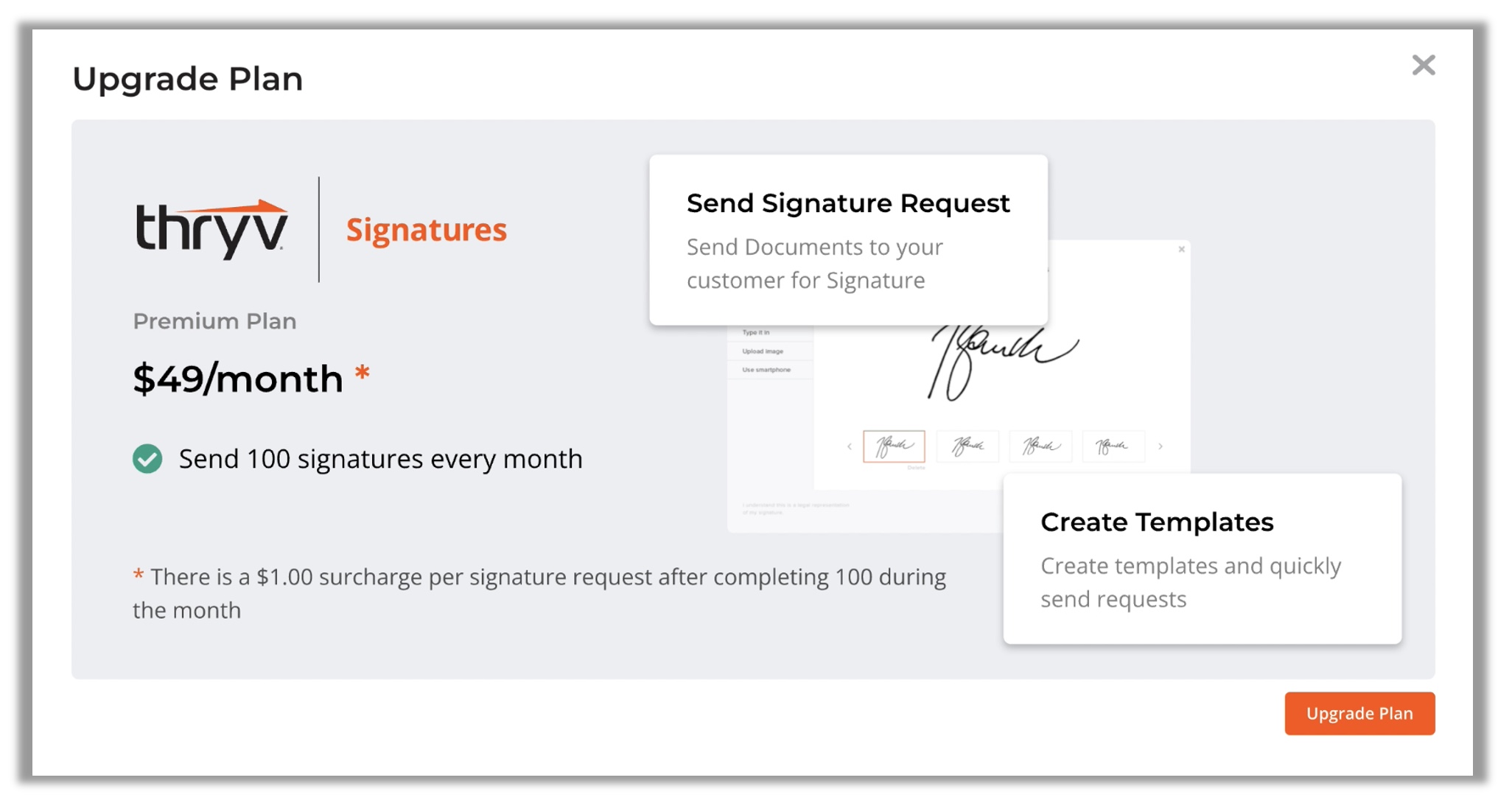 A success screen will appear indicating that the upgrade was successful. You can click on Done to close the window, and you will return to your signatures dashboard.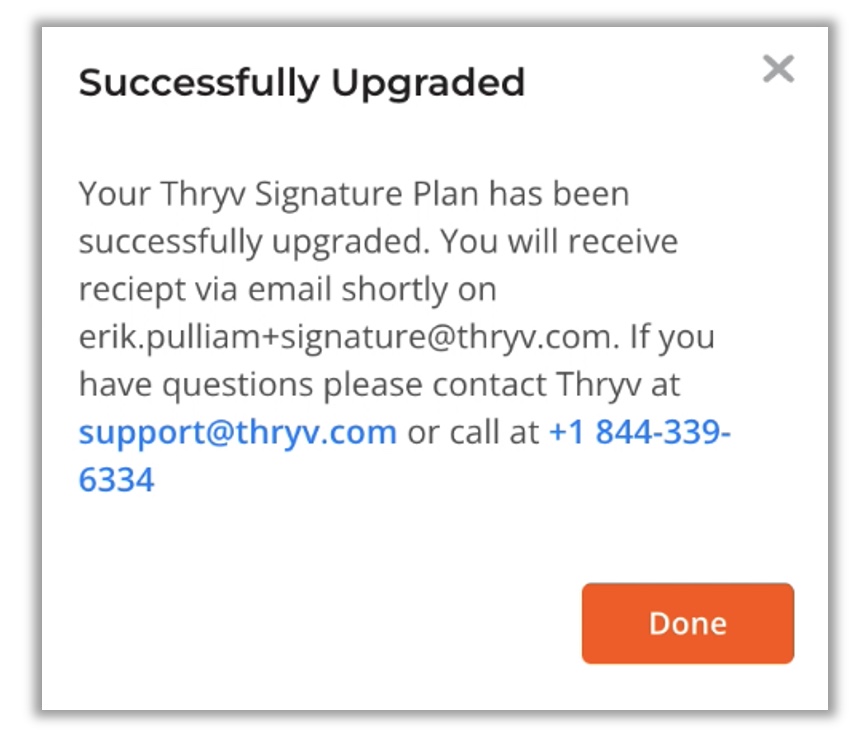 Your signature total will be upgraded to 100 signatures!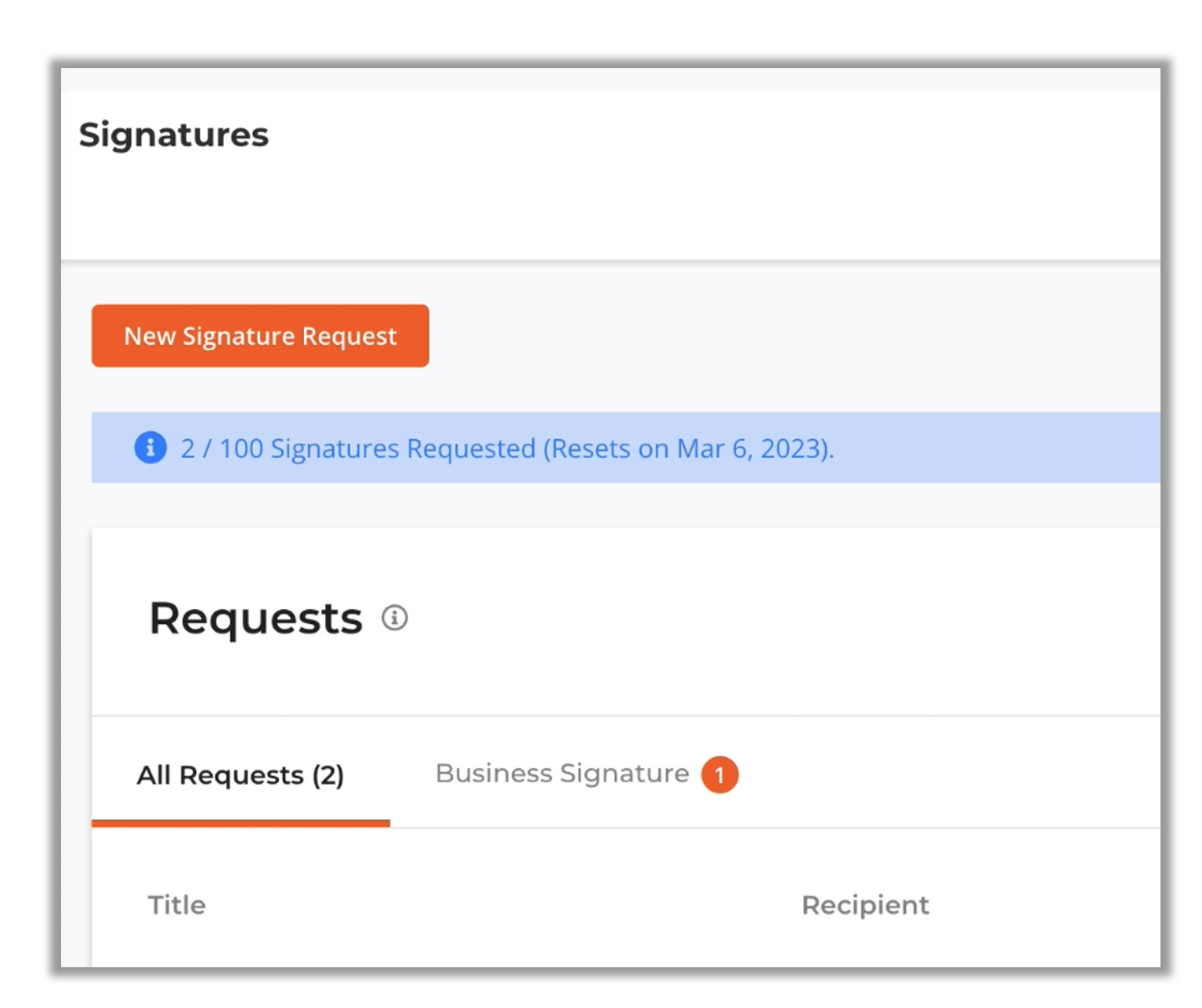 FAQ
How are signatures counted? Is it by individual signers, or requests sent?
Signatures are counted by total requests sent. No matter how many signers are on a document, that request counts as 1 signature. 
Are business and customer signatures counted separately?
No, as in the above answer, the business signature is considered part of the same request. 
How much will I be billed right away?
Upon upgrading, your card on file will only be billed for the remainder of your current billing cycle, as a pro-rated charge. You will be billed the full $49 for signatures along with your regular Thryv bill on your next billing date
Am I committed to this every month, or can I only purchase on months I need it?
No, there is no commitment. If you would like to cancel your subscription to signatures and go back to the original 5 per month, contact our client care team at 844-339-7494 or clientcare@thryv.com to unsubscribe from signatures. You will still be charged for the full month, and you will still be able to re-subscribe in the same way at any time
Can I purchase more than 100 signatures?
Once you exceed 100 signatures, you will be charged $1 per signature over 100 used. You will be billed the extra amount all at once on your next monthly billing cycle.
Do my unused signatures roll over to next month?
No, unused signatures do not carry forward to the next month. Our goal is to provide you with the best value and flexibility possible, and this policy allows us to offer competitive pricing while ensuring that you have access to the most up-to-date features and services each month