Ready to finally close the deal on that big contract with your client? Or, does your client need helping signing their document? This guide will show the simple process for e-signing your documents in Thryv, for both the customer and the business owner.
When your signature is required on a document, you will be notified via email. Open the email sent and click on Sign Now. When opening the document from an email, the document will be opened in a browser window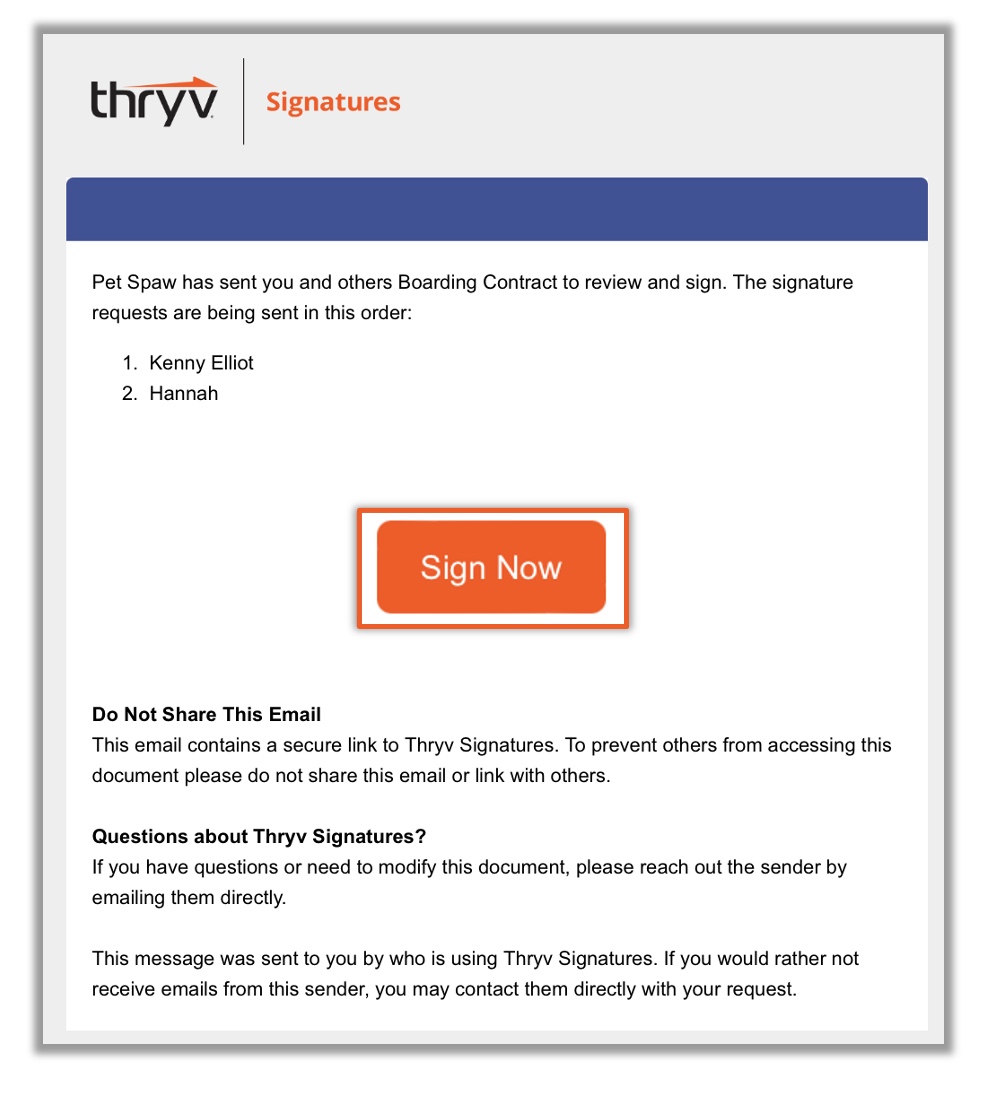 Within Thryv, if any documents are awaiting a signature from the business owner or staff, they will appear under Business Signature. When opening the document from within Thryv, the document will open in a dialogue box within Thryv.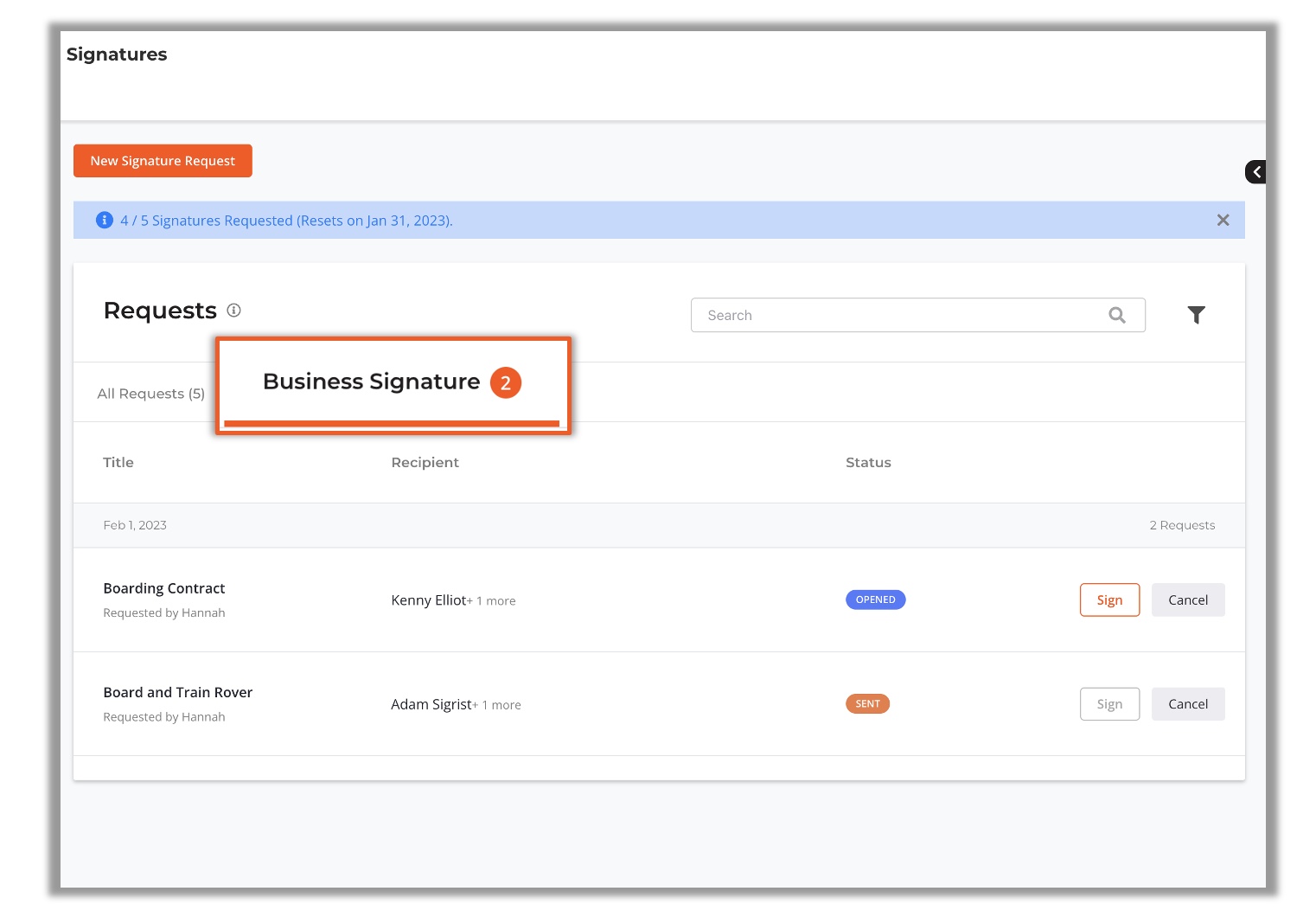 Any fields available for you to fill in will appear in a box. Note that an asterisk * marks a required field.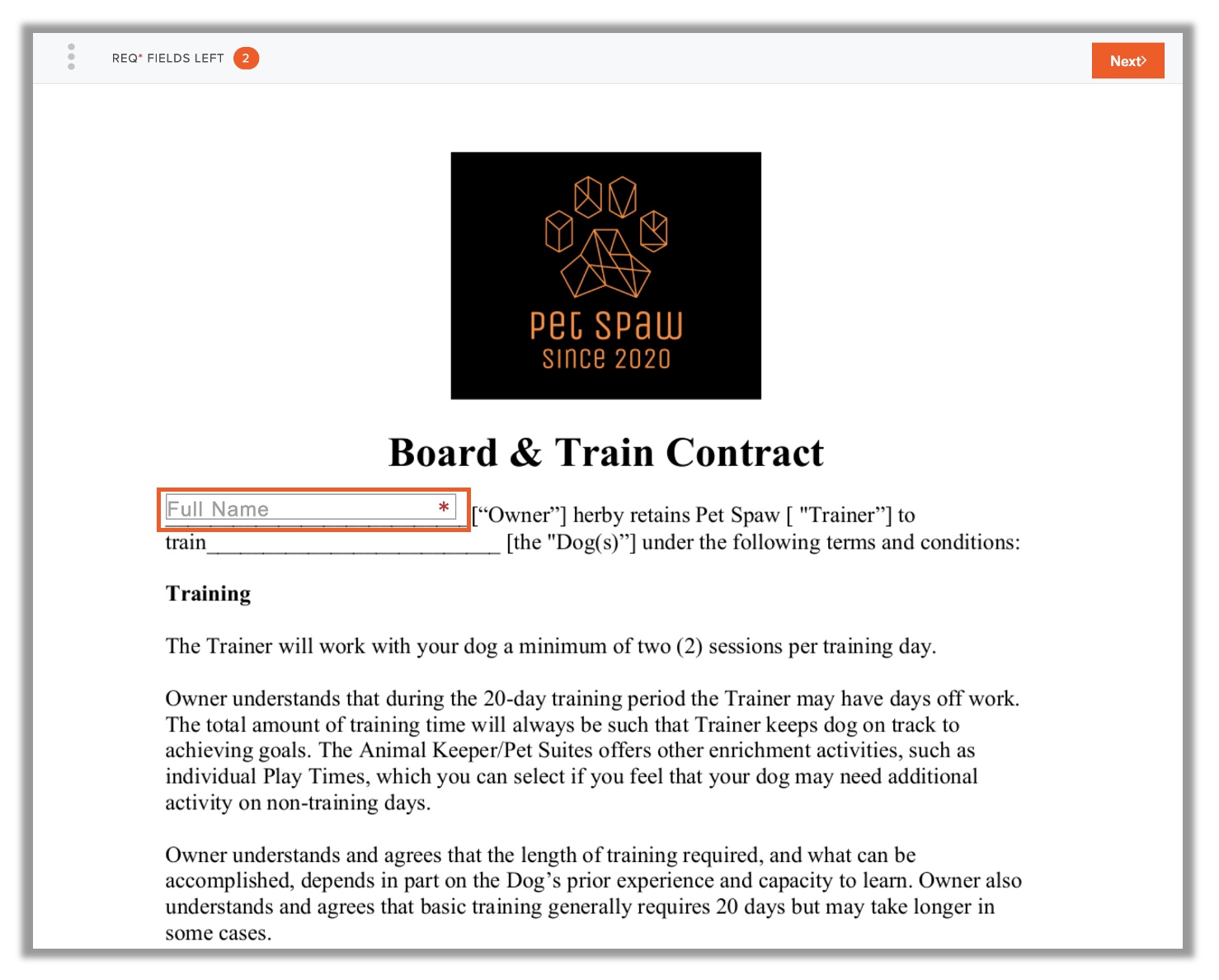 For the Signature field, click on the field itself to pull up the signature window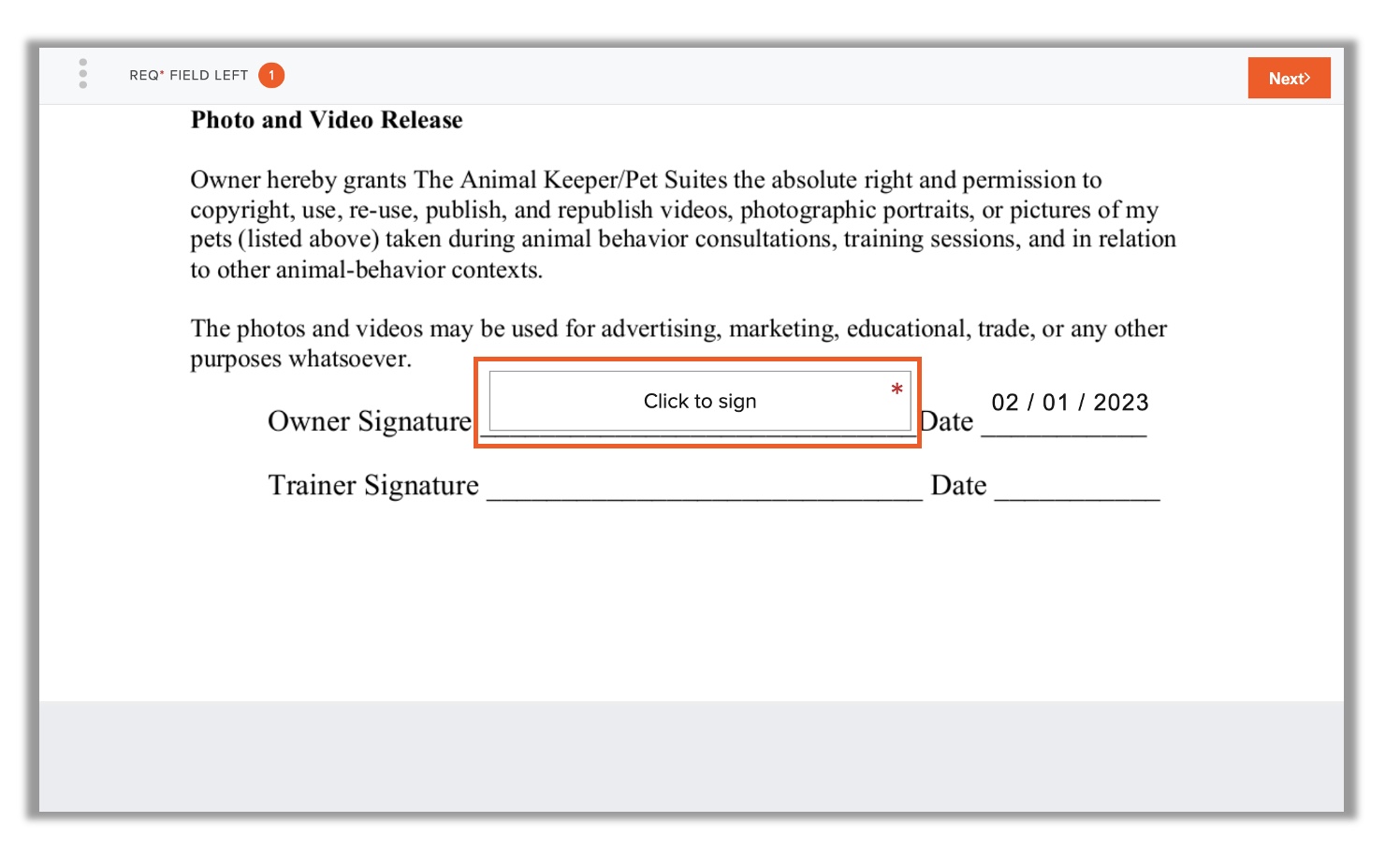 In the window that appears, there are 3 ways to sign the document. All of them are equally valid, you can pick the option that is easiest for you.
Select Draw It In to use your cursor to write out your signature, similar to how you would with a pen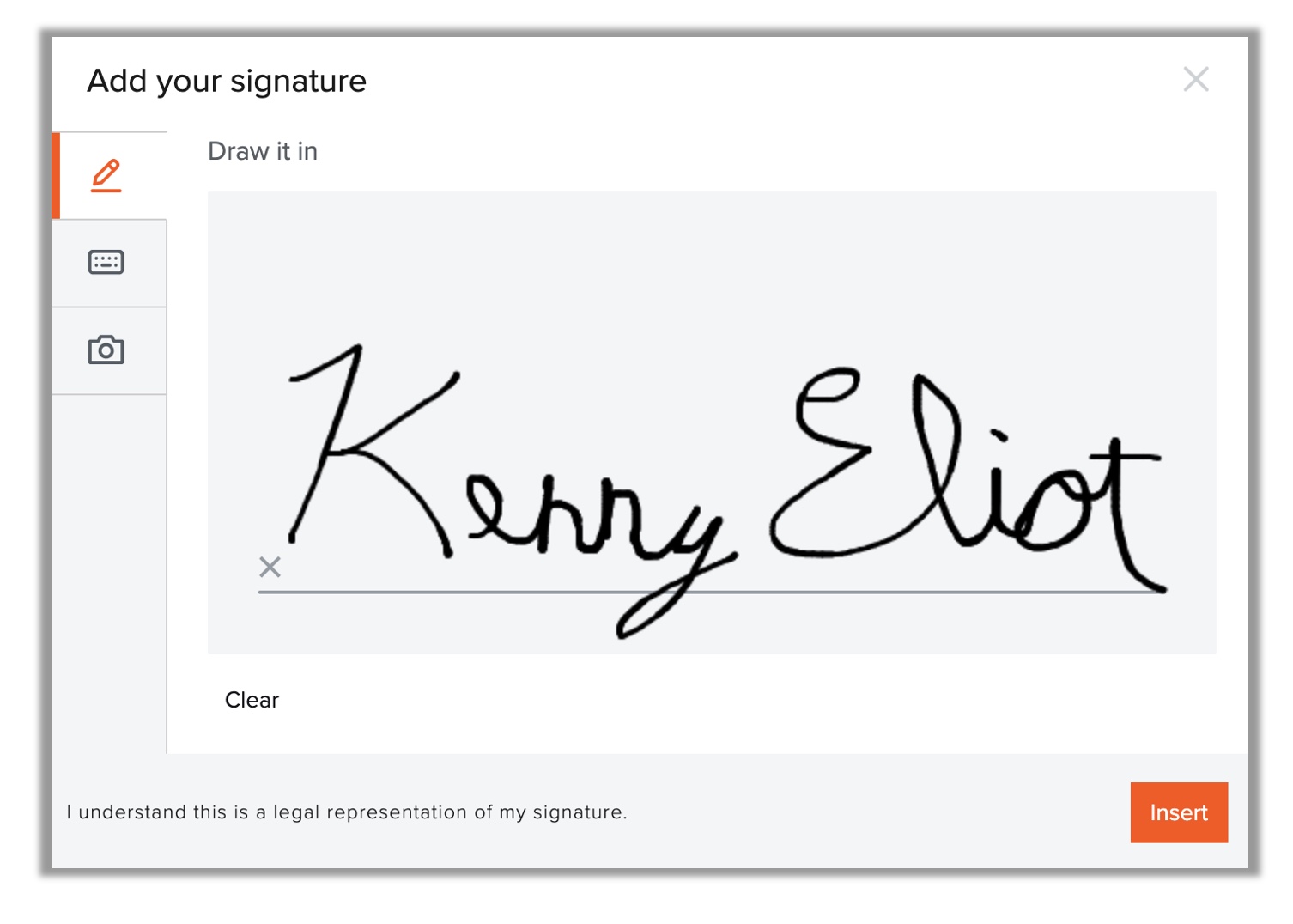 Select Type It In to type your signature out on your keyboard. Click on Change Font to cycle through the available fonts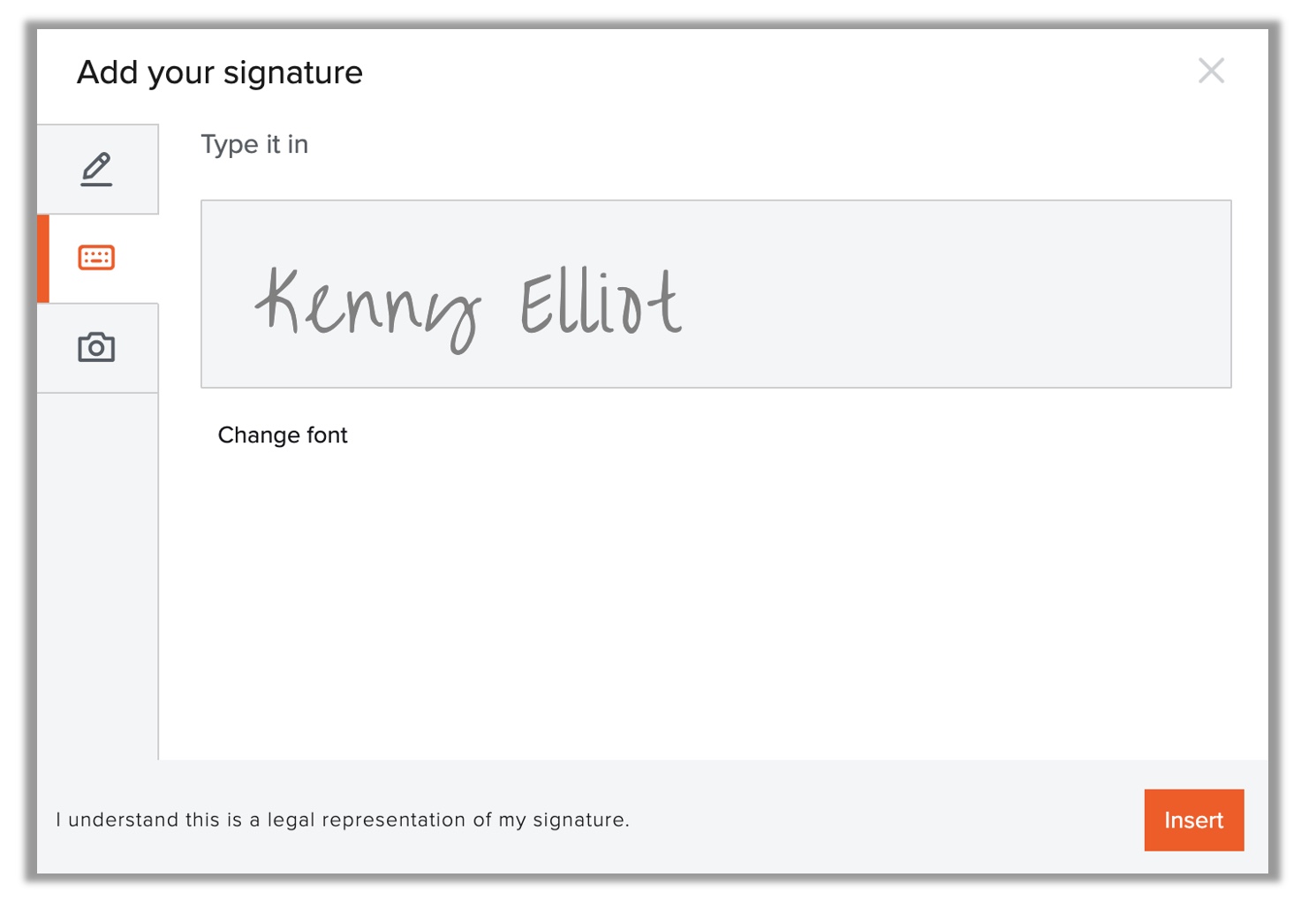 Or finally, select Use A Photo to upload a photo of your real life signature.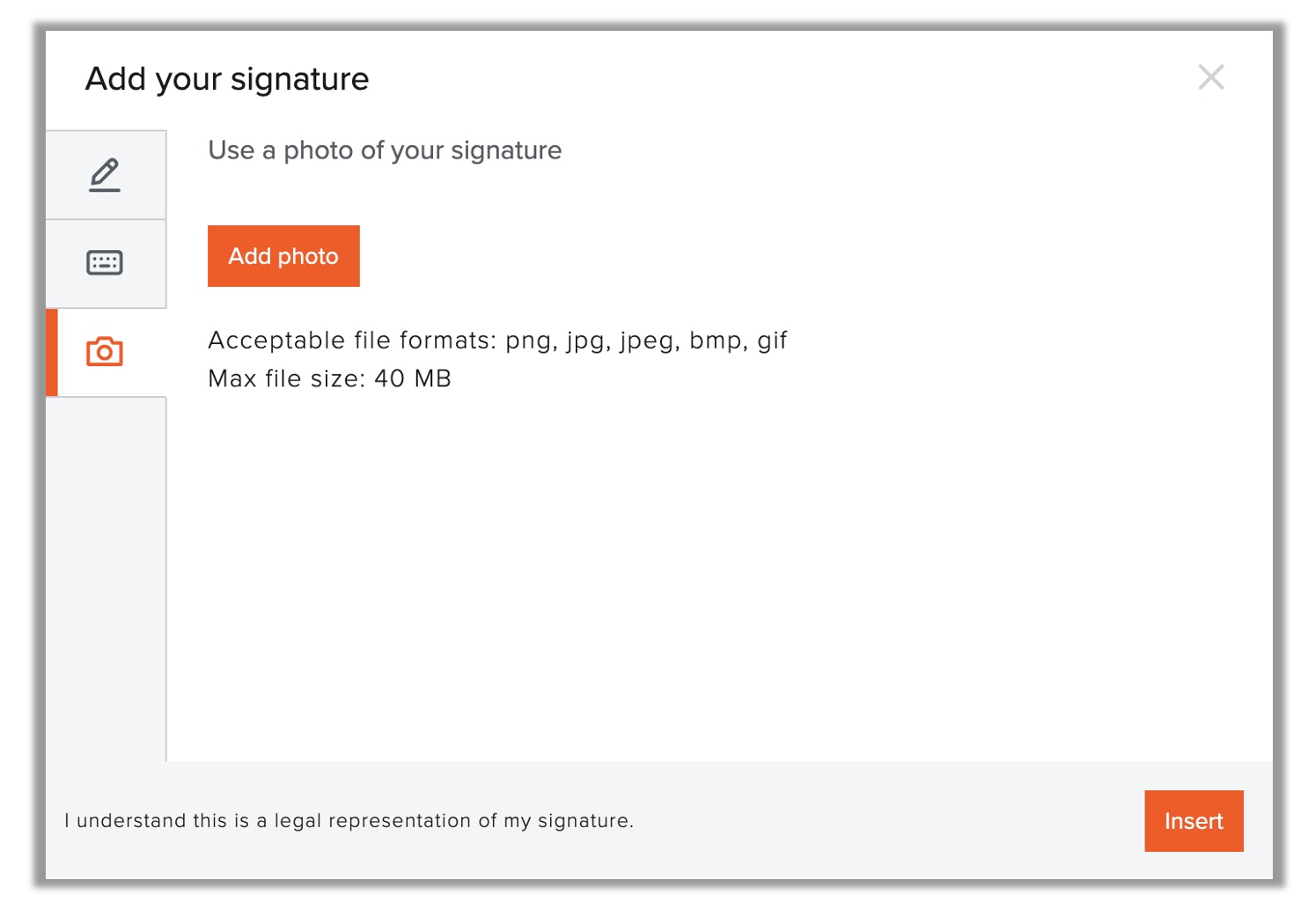 Once you have signed the document with the method of your choosing, click on Insert. Your signature will appear on the document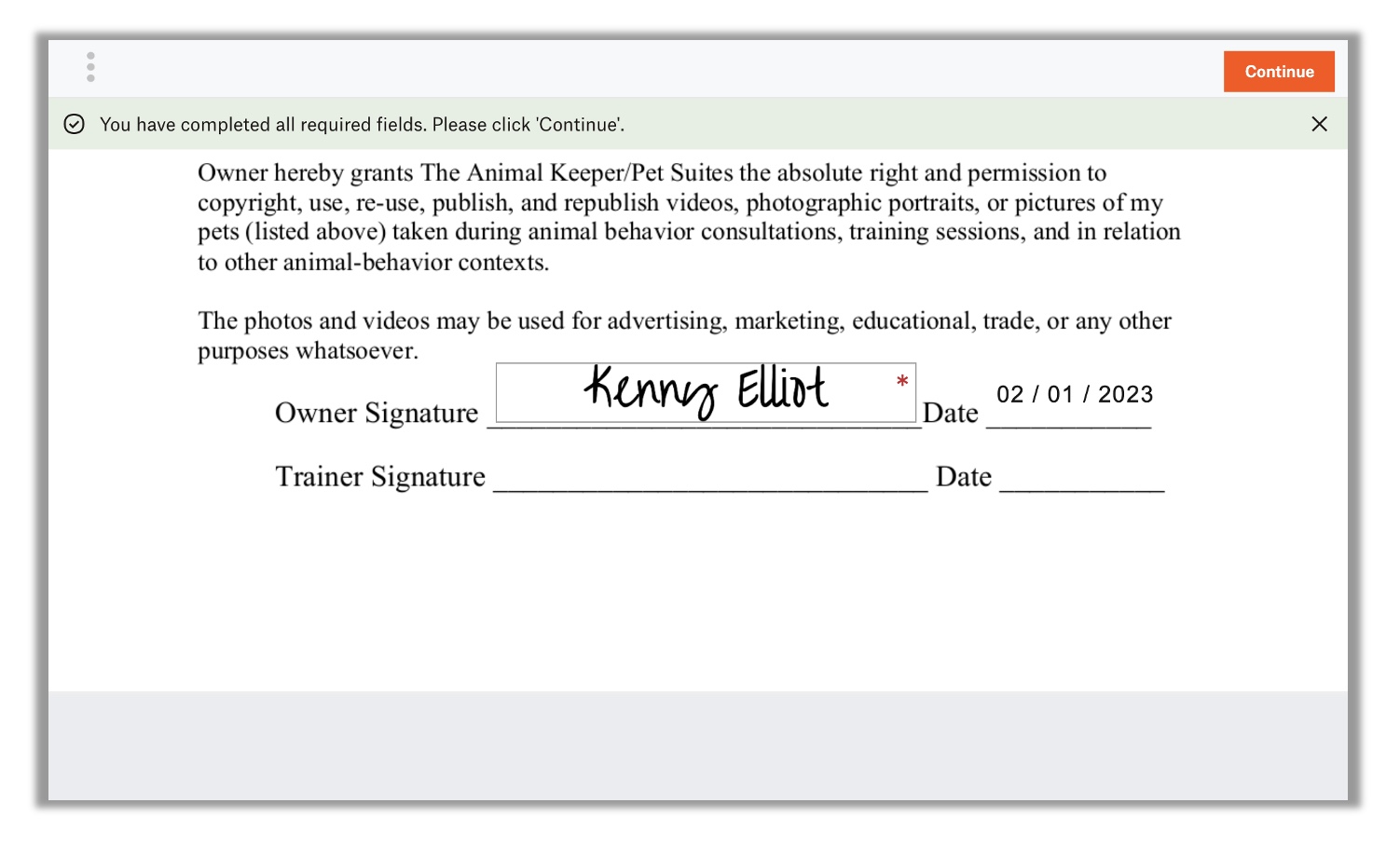 Once you have signed the document and filled all necessary fields, click on Continue in the top right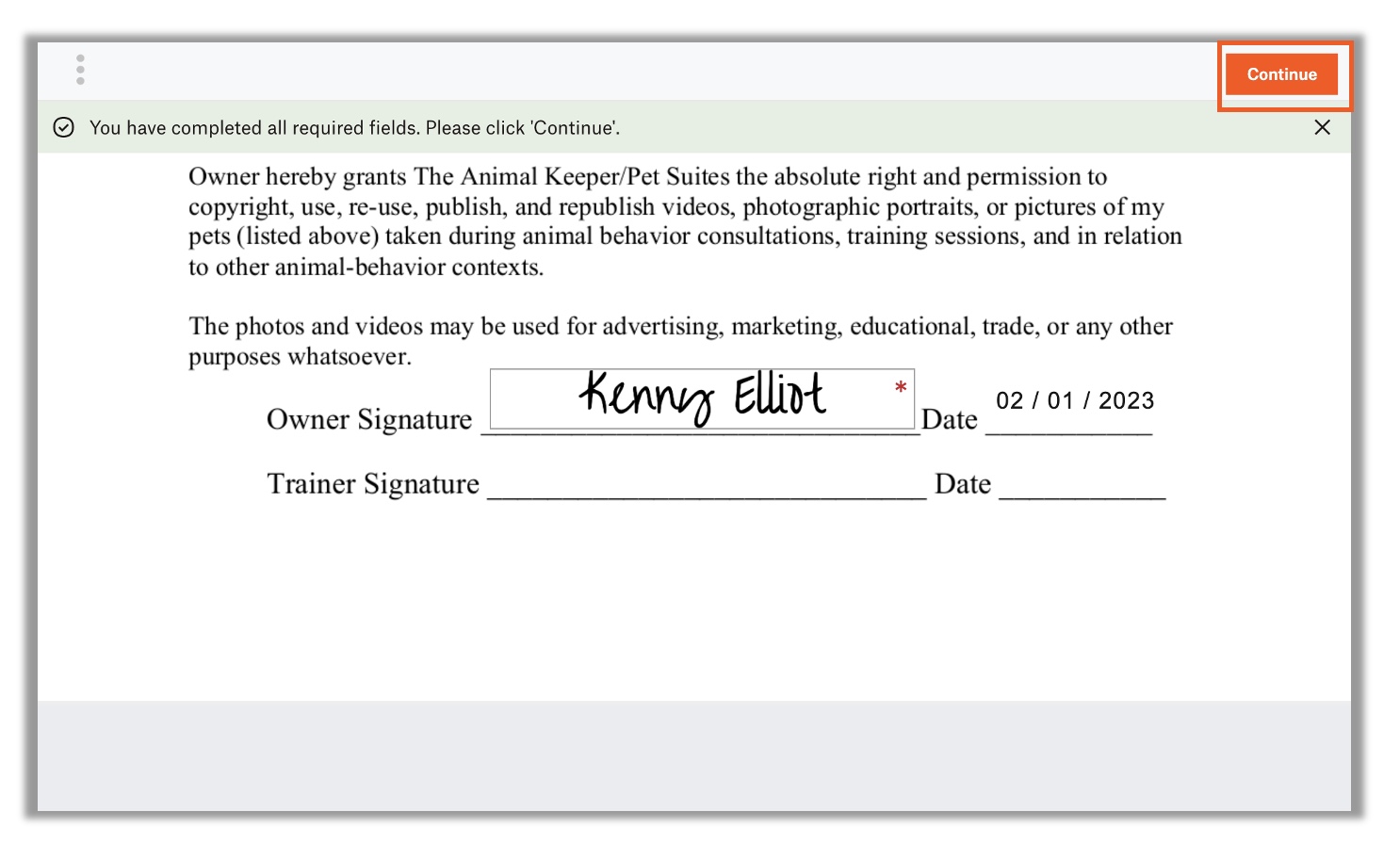 A final confirmation will appear at the top of the screen. Click on I Agree to confirm and complete signing the document.

Upon success, a confirmation screen will appear. Click on Close to close the window. A copy of your signed document will be sent to your email. If another signature is required on this document, it will automatically be sent to the next signer.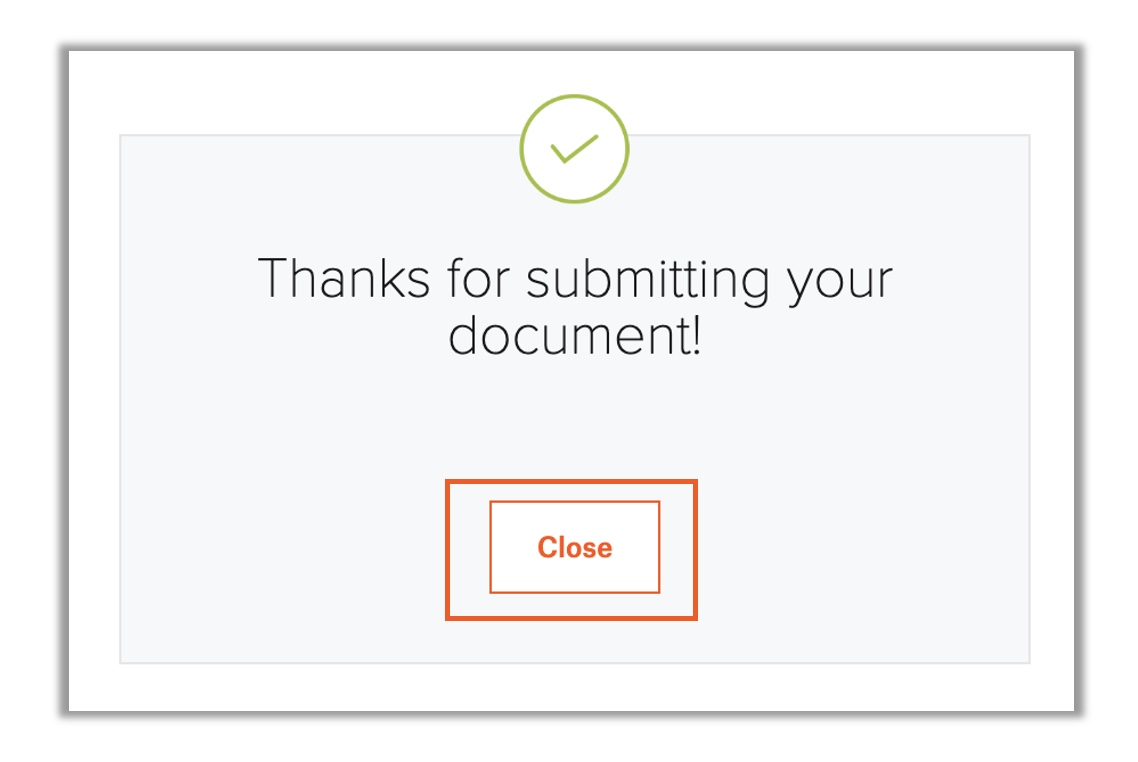 Declining A Document
If you do not wish to sign the document and wish to decline it, hover over the tri-dots at the top left, and then click Decline. The document will close and the business owner will be notified of the client's decision.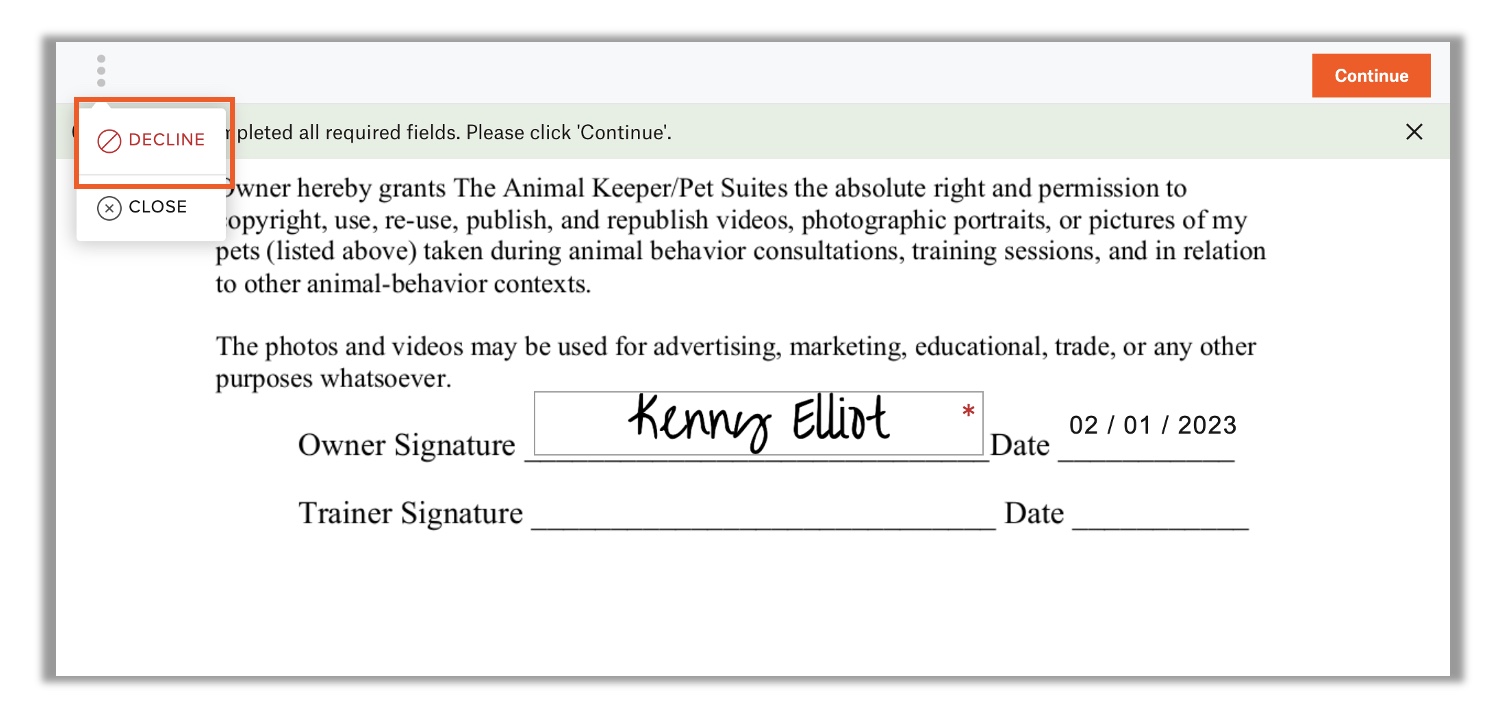 Need help with managing the statuses of your signature requests sent? Click Here