Stay on top of your schedule by syncing your Thryv calendar with your external Outlook calendar. This guide will show you how to set up the sync and how it will function.
Article Contents
Setup Guide
To get started, navigate to your Thryv calendar, and click on Connect External Calendar in the right hand pane.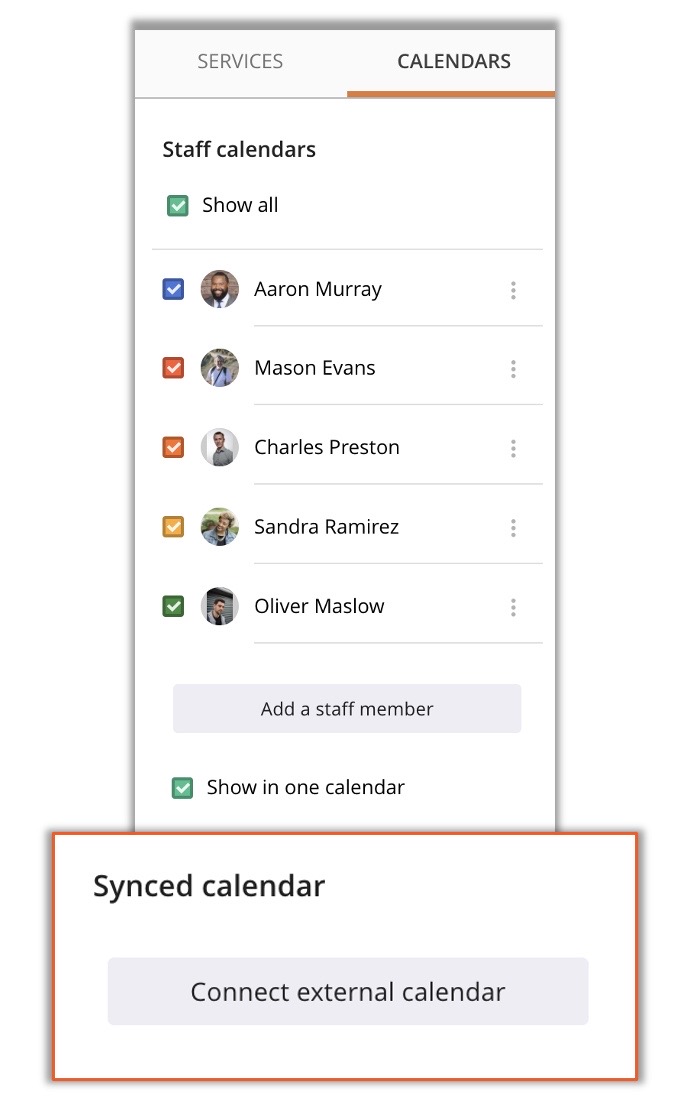 Next, click on Connect in the section for Outlook Calendar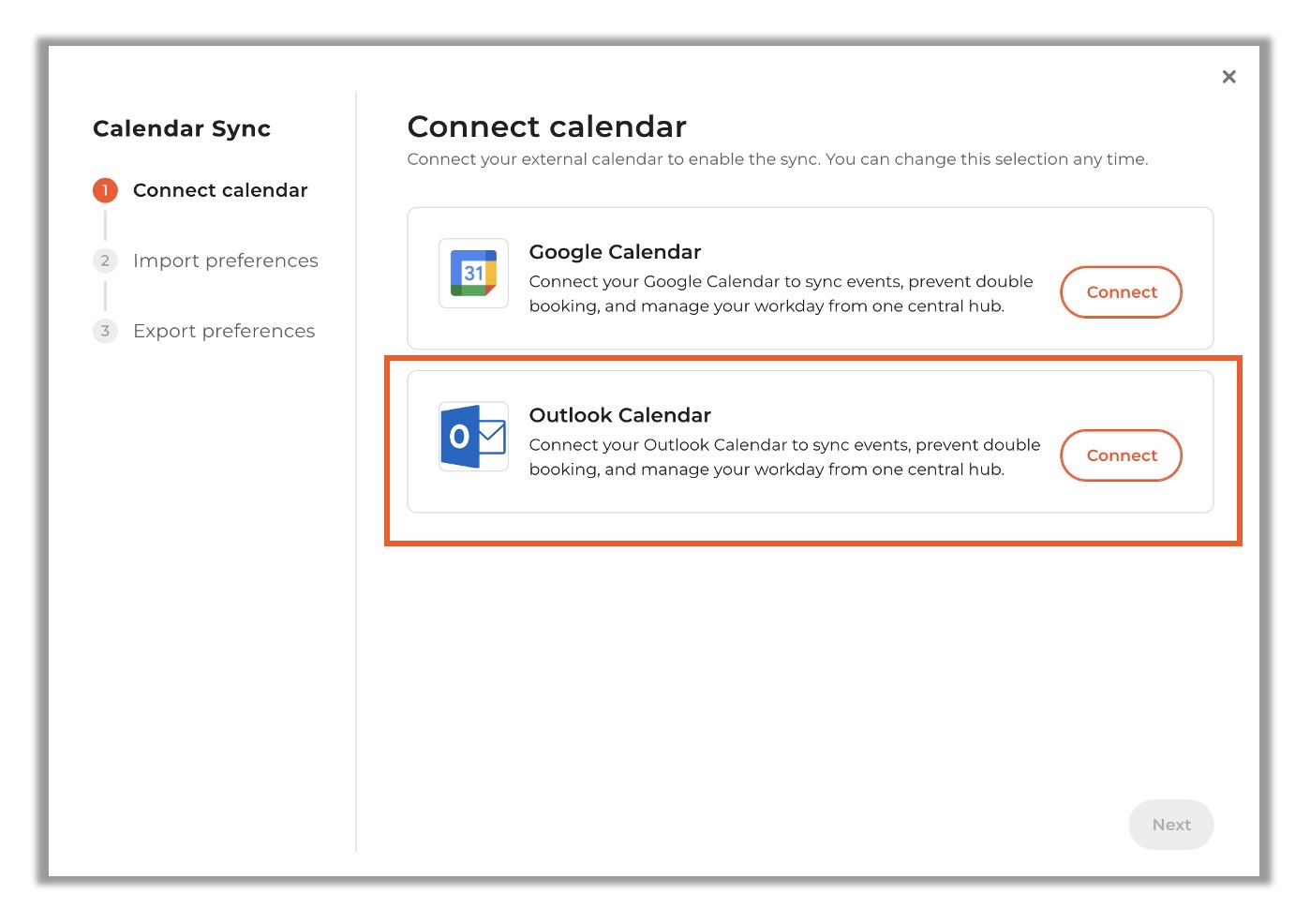 A new window will appear, inviting you to sign into your Microsoft account. Sign in with your Outlook credentials
Note: If you have a pop-up blocker enabled, it may block this window.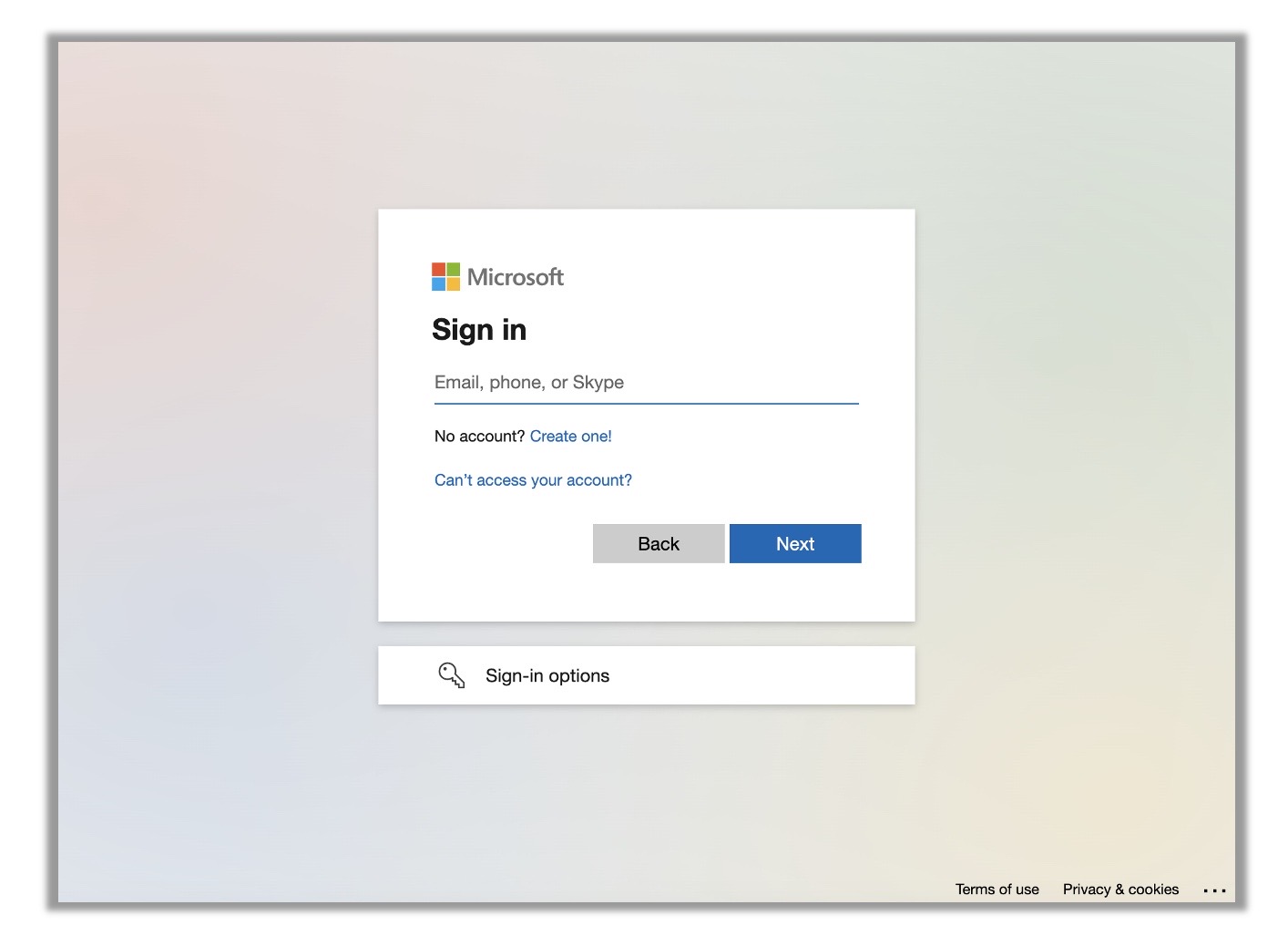 Once you are successfully signed in, you will be able to set your sync preferences. In this window, use the toggle "Display Outlook Calendar events and block availability on my Thryv business calendar" to select whether to display events in your Outlook Calendar in Thryv. Leaving this toggle unchecked will create a one-way sync from Thryv to Outlook.
If this is turned on, select which of your Outlook calendars you would like to sync to Thryv. At least one calendar must be selected, and you are able to select multiple.
Finally, use the toggle keep my external calendar private to select whether you want information about your imported events to display in Thryv. If this toggle is left unchecked, your imported events will only say "sync" on your calendar. If checked, it will display details of the events on your calendar.
Click on Next to proceed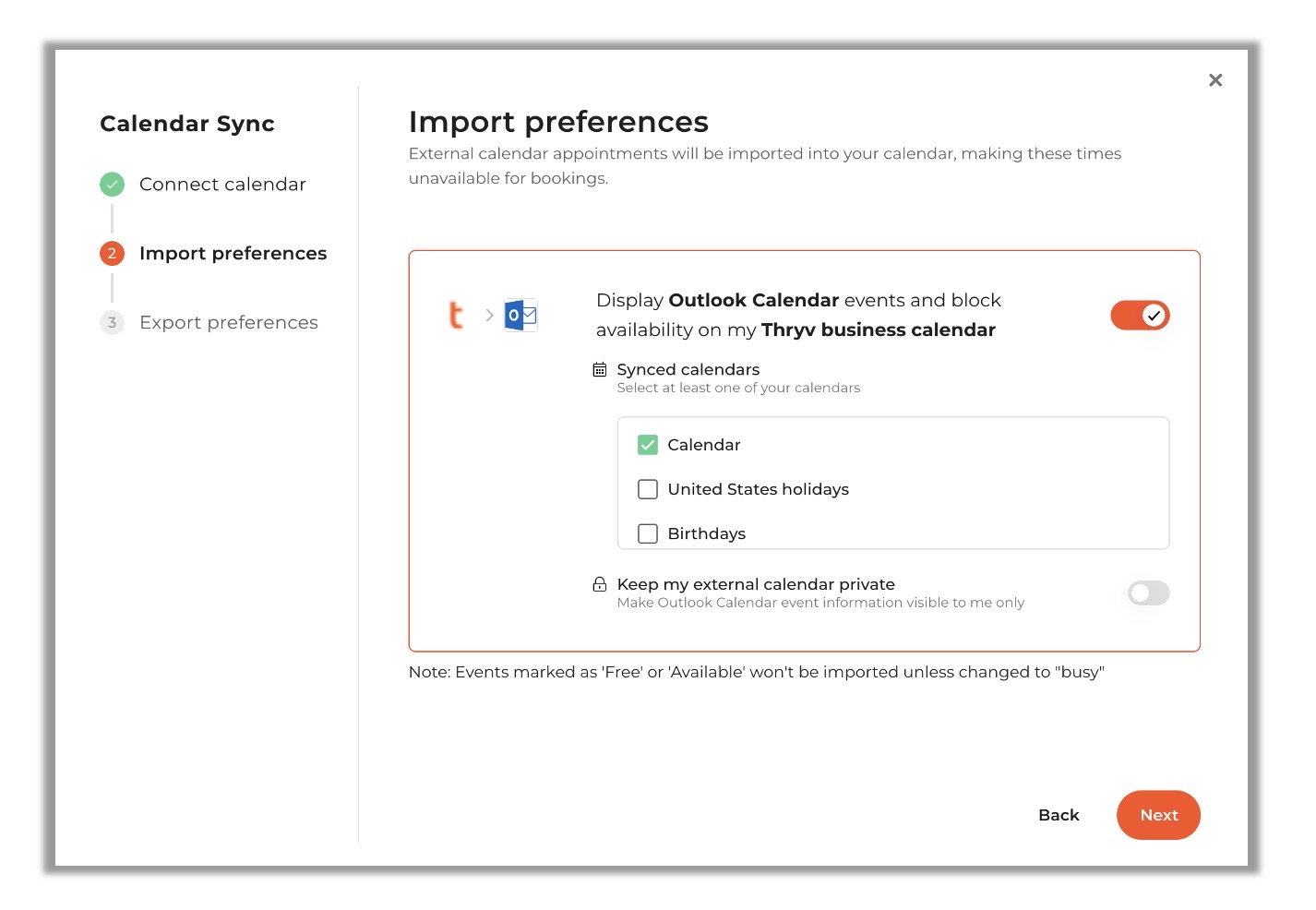 Next set your preferences for exporting your Thryv calendar to Outlook.
Use the toggle at the top to determine whether you want your Thryv appointments to display on your Outlook calendar. Leaving this turned off creates a one way sync from Outlook to Thryv.
If this is enabled, select which of your synced Outlook calendars you want your Thryv appointments to sync to. You also have the option of creating a new calendar in outlook for these appointments.
Finally, select whether to keep your Thryv clients' information private on your Outlook calendar. Turning this toggle on will ensure that only the clients first name and last initial will display on your calendar.
Once you are ready, click on Sync.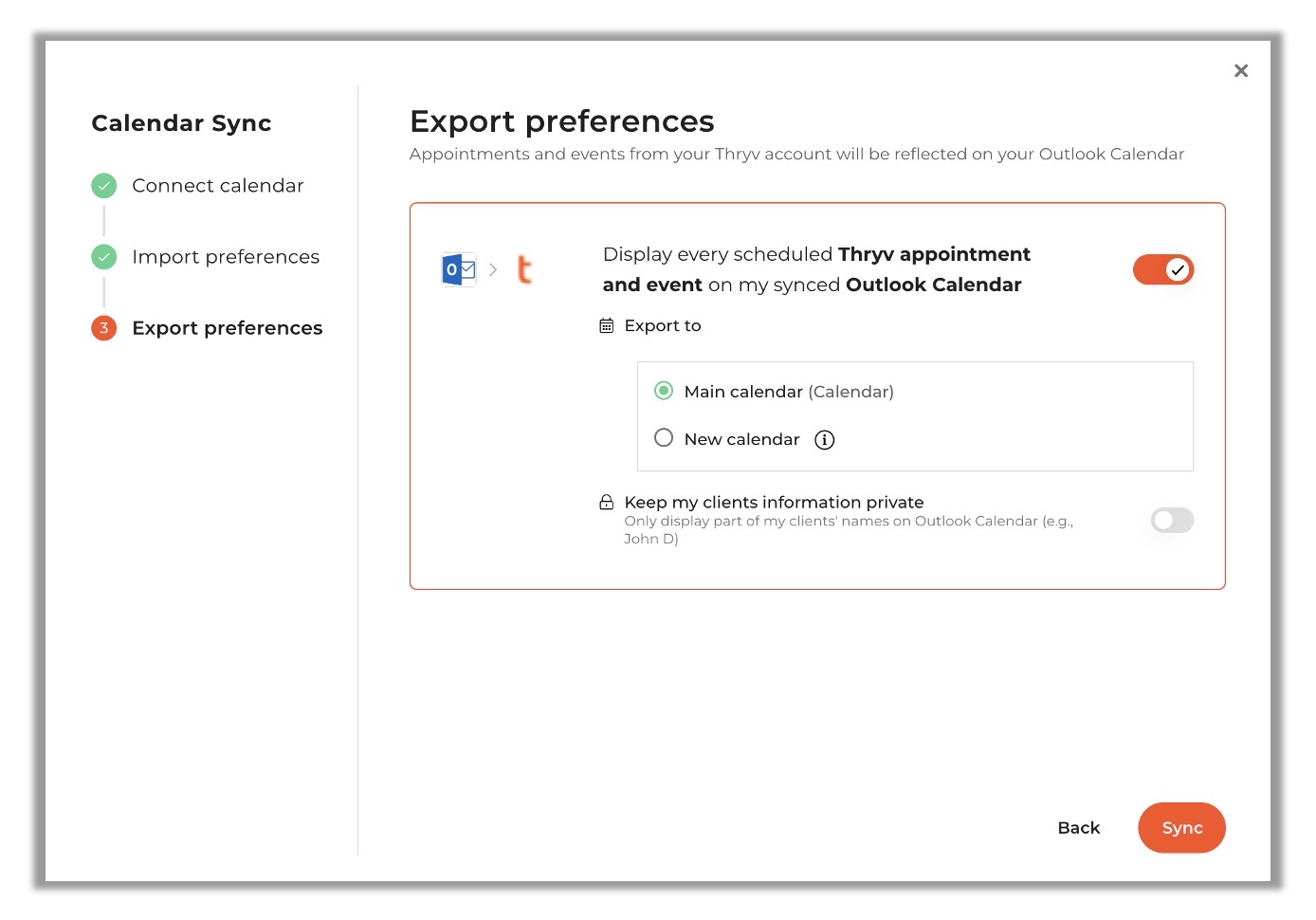 A window will appear asking to sync at the end of the day. The sync can take several hours to complete and cause events on your Outlook calendar to become unavailable. For this reason it is advisable to schedule the sync to occur overnight. However, it is possible to start the sync right away by clicking Sync Now

Once your sync is started or scheduled, you will see a confirmation screen. Click on Got It to close the window.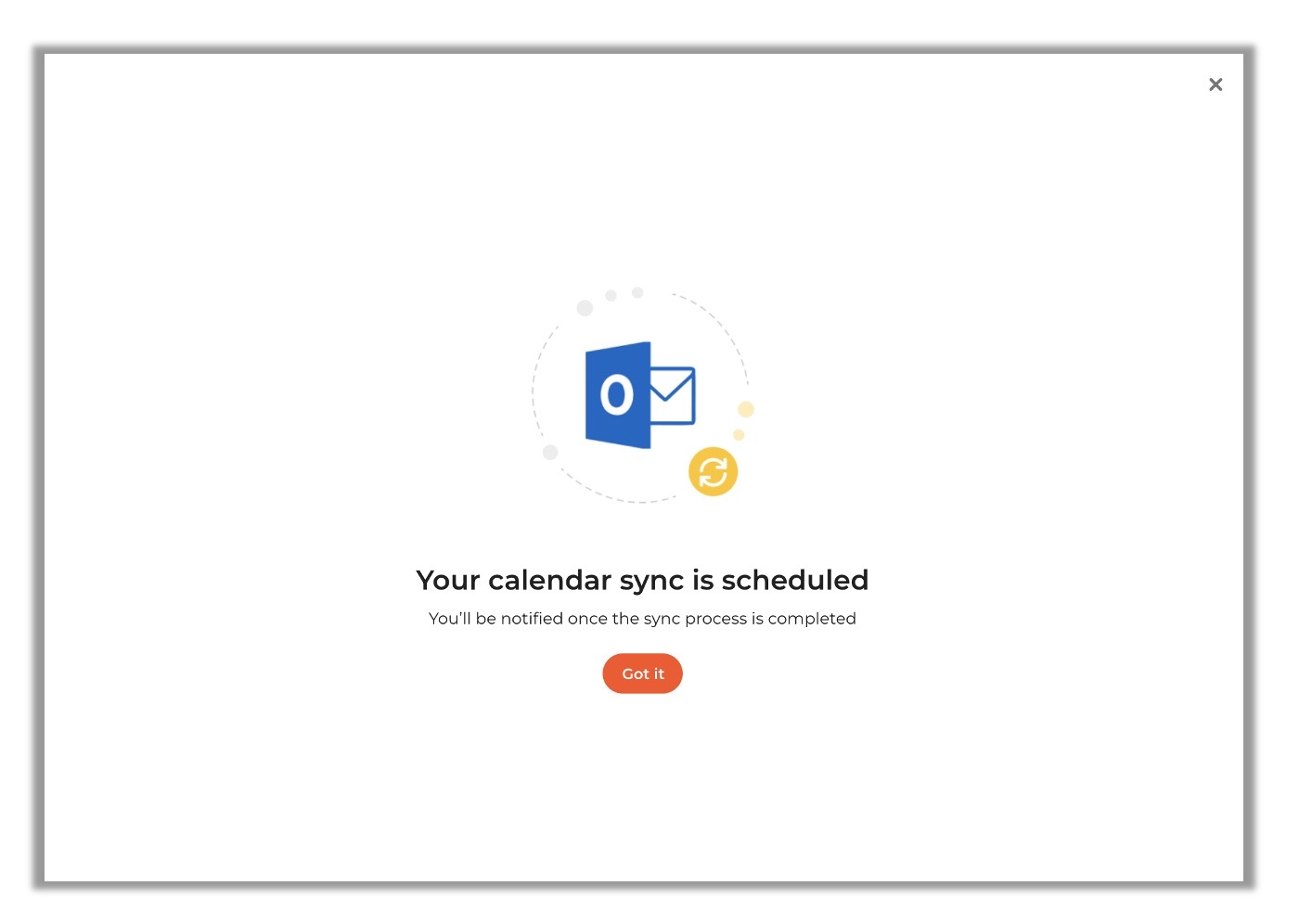 What To Expect From Sync
When viewing in Thryv, your appointments imported from your Outlook calendar will be labeled with (Sync) in the title of the appointment. Any changes to this appointment can be made in Outlook. This time will also be blocked from your online scheduling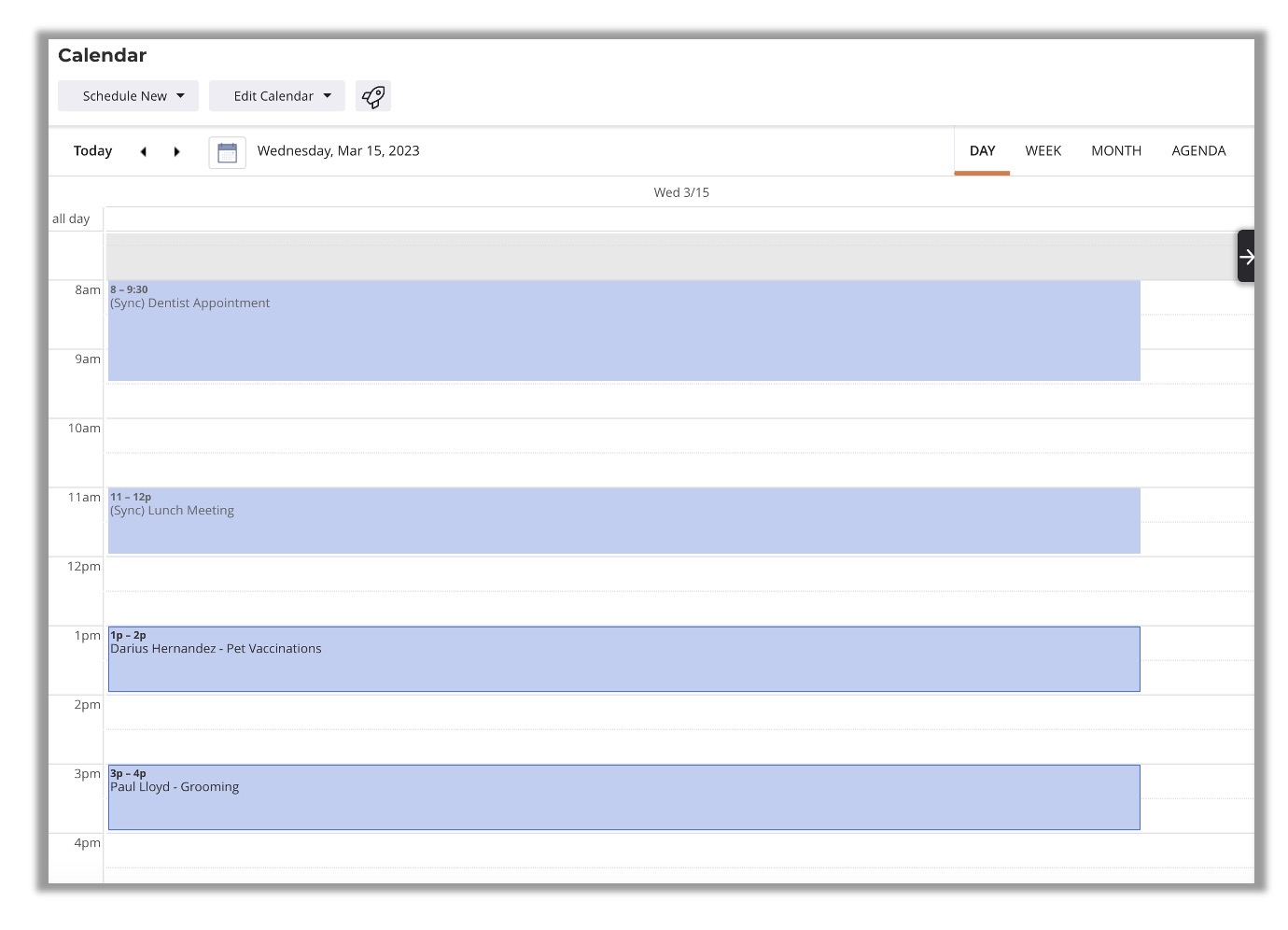 Also, if you click on a synced appointment in your Outlook calendar, it will show the details of the appointment, and provide a link to Thryv to make changes.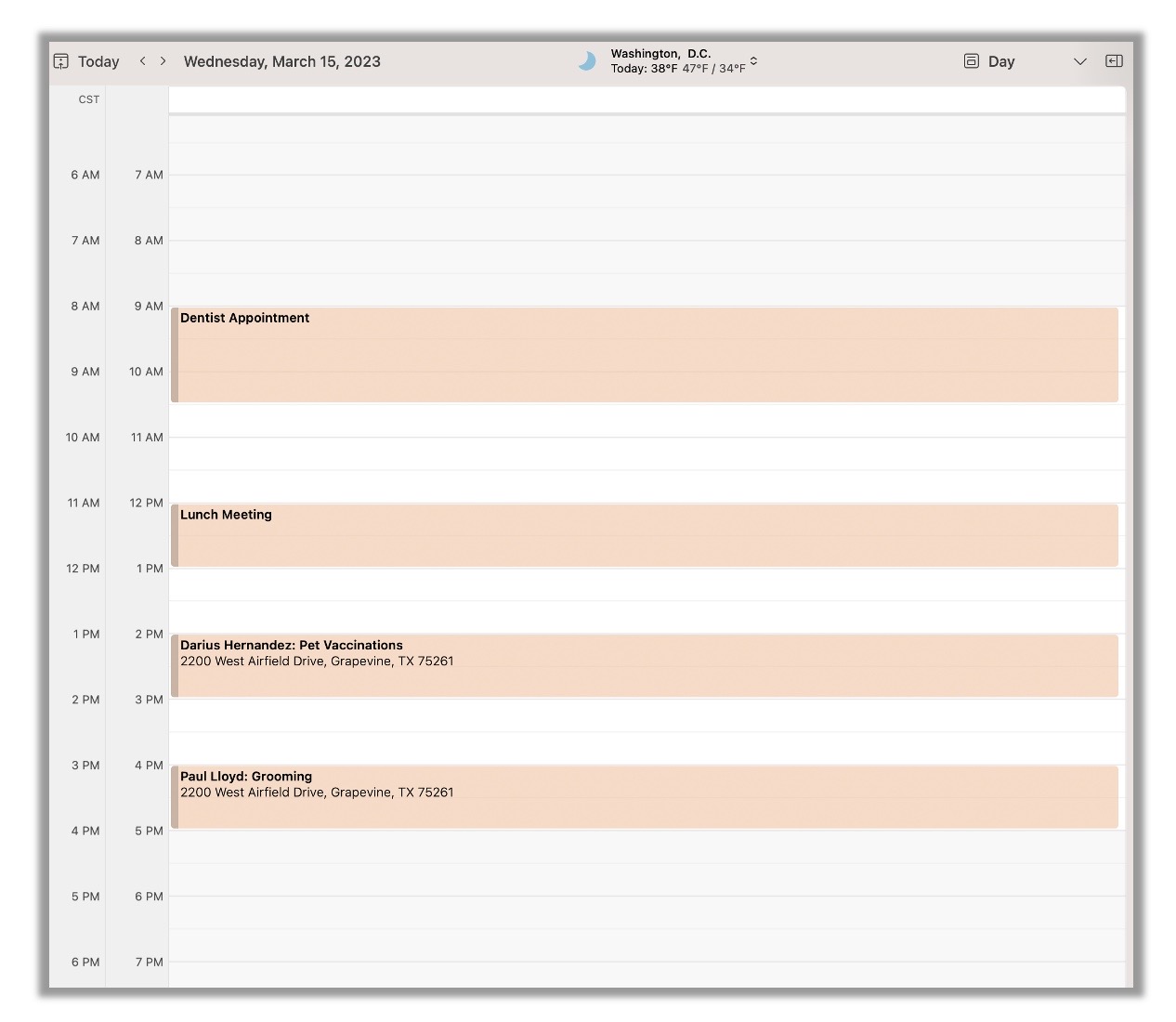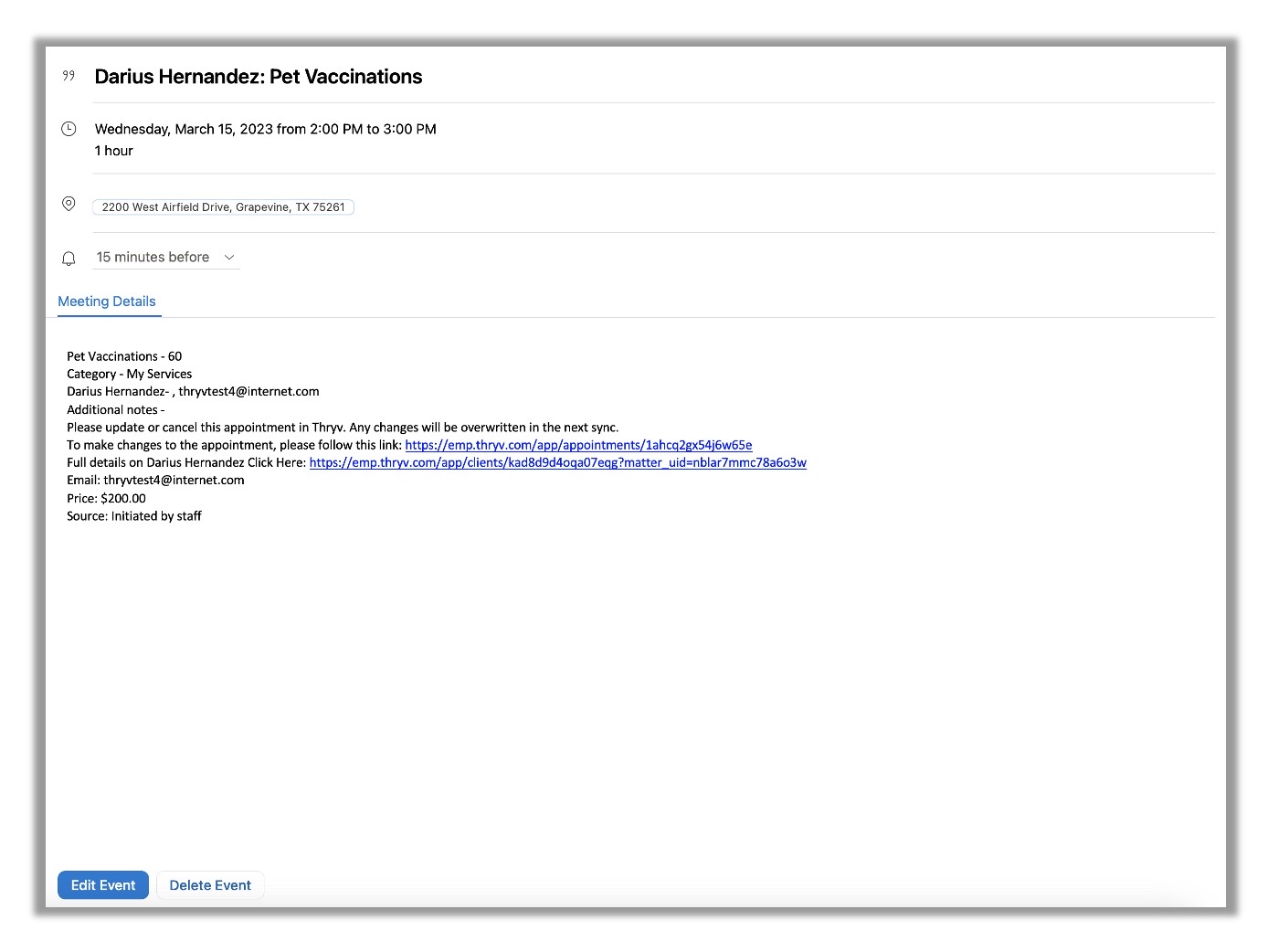 FAQ
I am currently using the previous version of Outlook Calendar Sync, can I switch to the new version?
Yes! To do so, first disconnect your current sync, and then go through the process to set up the new two-way sync. Any previously accepted .ics files will still be on your calendar
How long does the sync take?
The sync takes 24 hours. During this time, the items on your current Thryv calendar will not appear. This is normal. The items are not lost and will reappear when the sync is complete.
I can only see parts of my Thryv calendar in Outlook.
Remember that the full sync can take up to 24 hours. If it is past 24 hours from the time of initial sync, contact support.
I need to change a synced appointment, can I change from either calendar?
No. The appointment can only be changed on the calendar where it was created. Please allow up to 15 minutes for the changes to show in the other calendar.
Can I set up the sync from both mobile and desktop?
No, at this time the sync must be done from desktop.
Which items are included in the initial sync?
The initial sync includes calendar items from the last 30 days and the next two years.
Does an appointment have to be accepted in order to sync to Outlook?
Yes. If an appointment is in only requested but not accepted, it will not sync until it is considered "accepted."