ThryvPay's Mobile Card Reader
The ThryvPay Mobile Card Reader allows you to accept payments faster, smarter, and on-the-go with the ThryvPay Mobile app. Simply tap, insert or swipe to save your business money with an exclusive 2.6% card-present processing rate, and end-to-end encryption, so you know your payments are secure.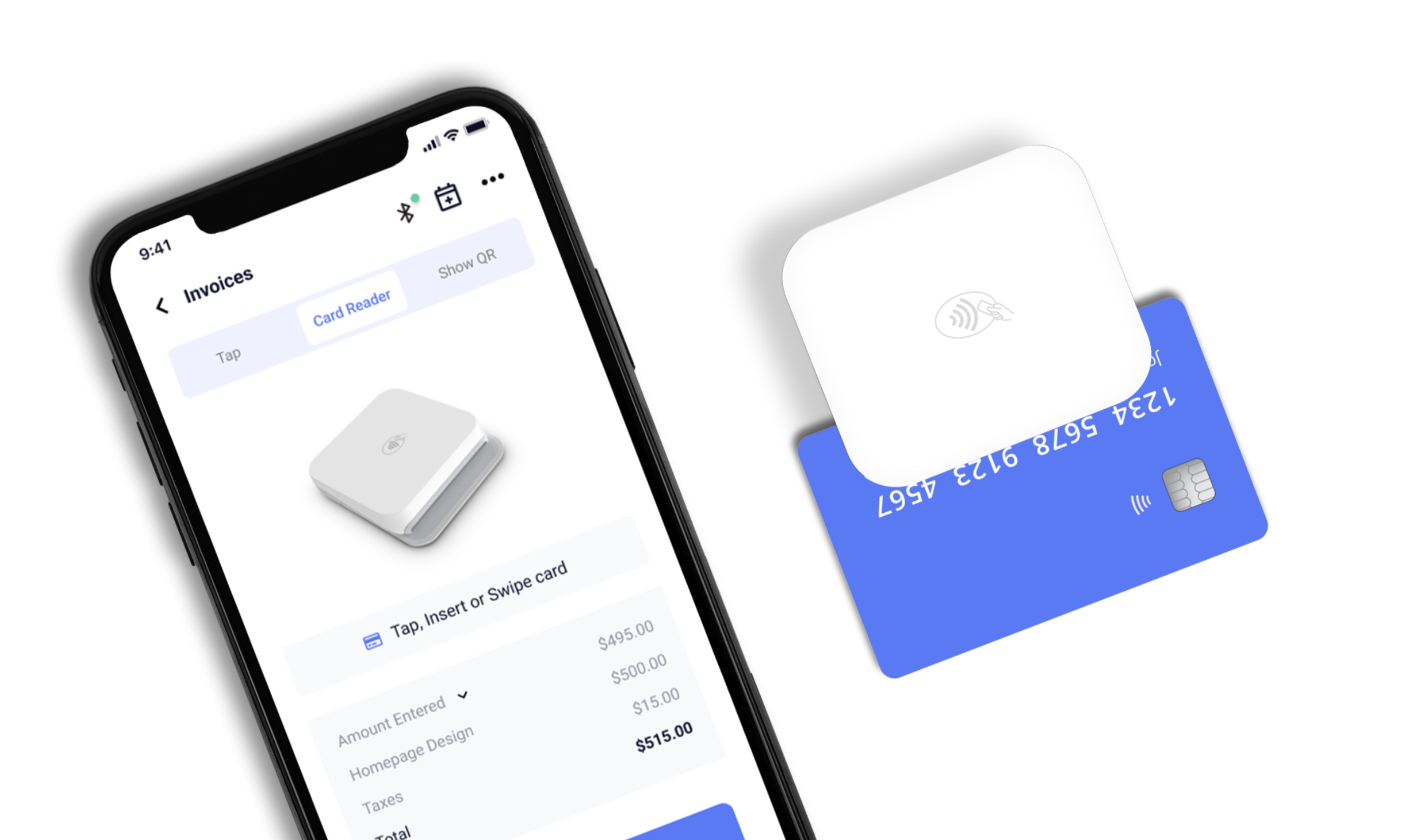 Setup Guide
The ThryvPay Mobile Card Reader is a fast, secure, and reliable mobile card reader for accepting payments in your store or on the go with the ThryvPay Mobile App.
Here are some advantages of our mobile card reader:
Battery-powered for on-the-go use
Accepts EMV chip, contactless (tap to pay), and swipe payments
End-to-end encryption, P2PE-ready
Bluetooth connectivity
Optional charging cradle and tablet mount
Design file available for creating custom accessories

Note: The ThryvPay Mobile Card Reader only works with the ThryvPay App. If you need a guide to downloading the ThryvPay Mobile App, Click Here
This device does not function using the desktop version of Thryv or the Thryv App. All transactions using the mobile app will display in the Thryv Software automatically, with seamless integration.
The device requires Bluetooth connection with your mobile device.
Pairing your Card Reader with your ThryvPay Mobile App
Ensure you are signed into your ThryvPay app on your mobile device
Note: Your login credentials for your Thryv software and ThryvPay mobile app will always be the same
Ensure your card reader is charged. To charge the card reader, connect the charging cable included with your card reader into a USB outlet. It takes about two hours to fully charge the device. You can press and release the power button once to see the current charge status.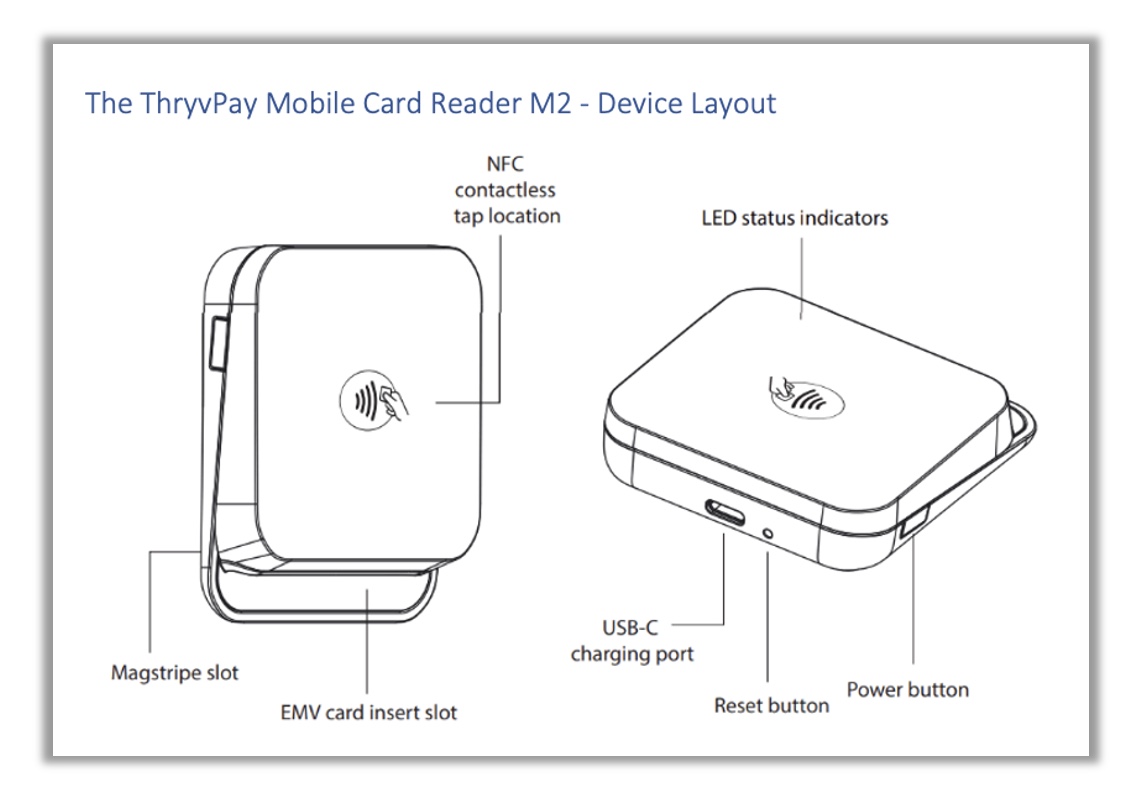 When the device is charged, turn on the card reader by pressing the power button. The status LEDs will turn on and the reader will beep twice.
To pair your device with the ThryvPay Mobile App, first make sure Bluetooth is enabled on your device.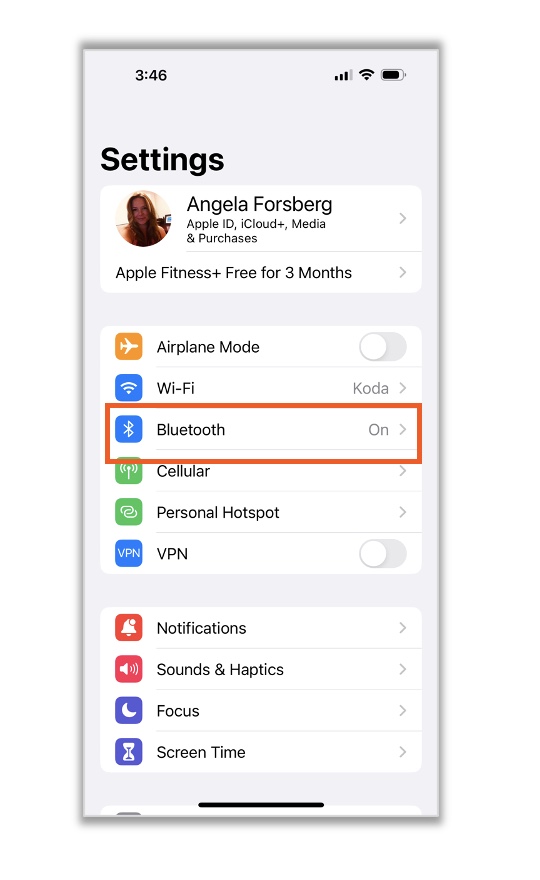 Open the ThryvPay Mobile app, which will automatically recognize your device and prompt you to connect.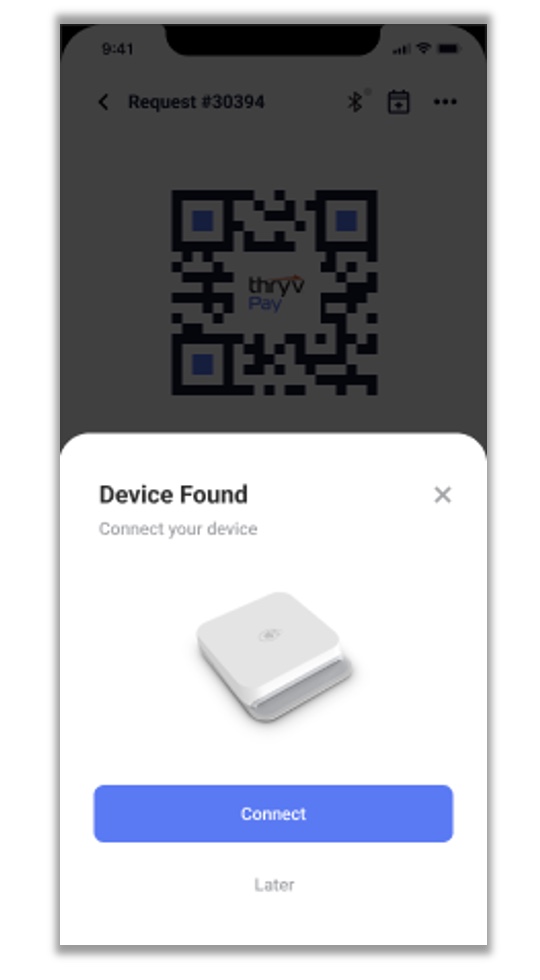 You can confirm the mobile card reader is connected to your device by looking at the home screen (there will be a green dot next to the Bluetooth icon, you will also be able to see the status under Settings<Card Readers<My Card Readers

Once your card reader is connected, you will see a confirmation screen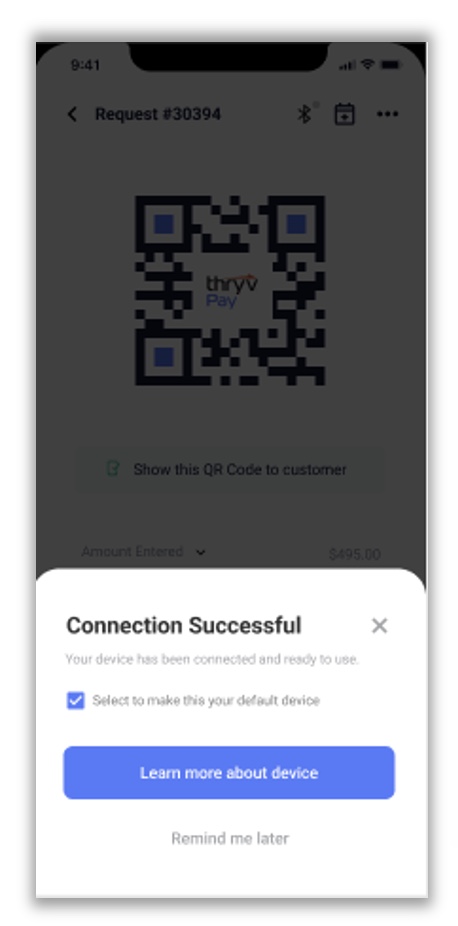 If your card reader becomes disconnected a banner will appear along the top of the home screen and the Bluetooth light will be red.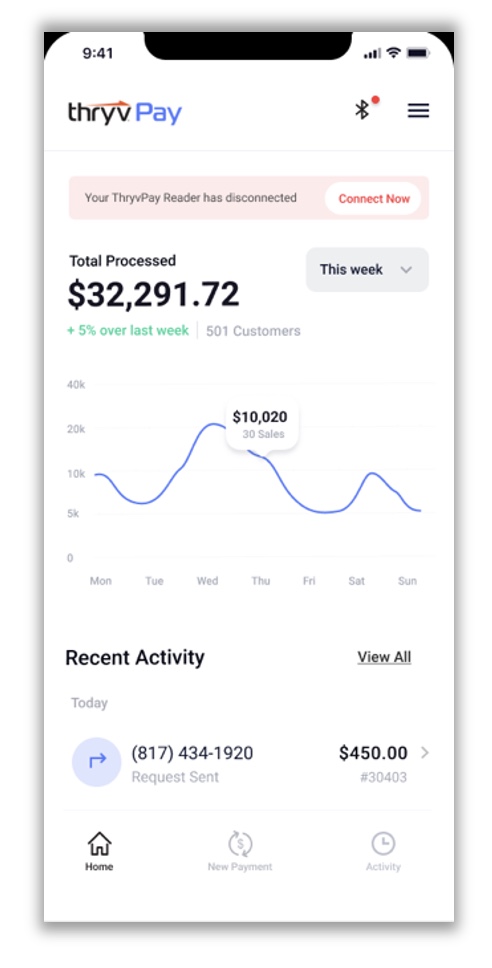 ThryvPay Mobile Card Reader Product Specifications
Functions

• EMV chip card reader (ISO 7816 compliant class A, B, C card)
• Magnetic stripe card reader triple track (track 1, 2 & 3)
• NFC Card Reader (EMV contactless, ISO 14443A/B)
• Over-the-air firmware update
• Over-the-air key update

Communication Interface

Bluetooth® 4.0, USB

Power & Battery

Lithium polymer rechargeable battery 520mAh, 3.7V

Charging

Via USB-C

Swipe Speed

15cm/sec – 100cm/sec

LED Indicator

Connecting with POS terminal – First LED flashing
Ready for NFC Reading – First LED on
Success Reading – 4 LEDs on in consecutive order
Transaction Completed – One "BEEP" sound
Errors – Two "BEEP" sound
Power off – All LEDs off

Key Management

DUKPT, MK/SK

Encryption Algorithm

TDES, AES

Support Operating System

Android 5.0 or above iOS 6.0 or above

Product Size

73.5 x 67 x 19.5 mm/2.89 x 2.63 x 0.76 inch (approx.)

Product Weight

85g/2.99oz (approx.)

Operating Temperature

0°C – 45°C (32°F – 113°F)

Operating Humidity

Max 95%

Storage Temperature

-20°C – 55°C (-4°F – 131°F)

Storage Humidity

Max 95%