Thryv makes delegating your appointments and staying on top of your schedule even easier than ever! This guide will show you how to assign your appointments to your staff members!
Note: This article assumes that your staff have already been added to Thryv. If you need a guide on adding your staff members, Click Here
Article Contents
Re-Assign An Existing Appointment
First, navigate to the appointment you want to assign, by clicking on Calendar, and then click into the appointment.
By default, the appointment will be assigned to the staff member selected at booking. If you have online booking enabled with no staff selected, it will be assigned by default to your default assignee, as selected in Settings>Staff
To assign this appointment to a different staff member, click on Reassign.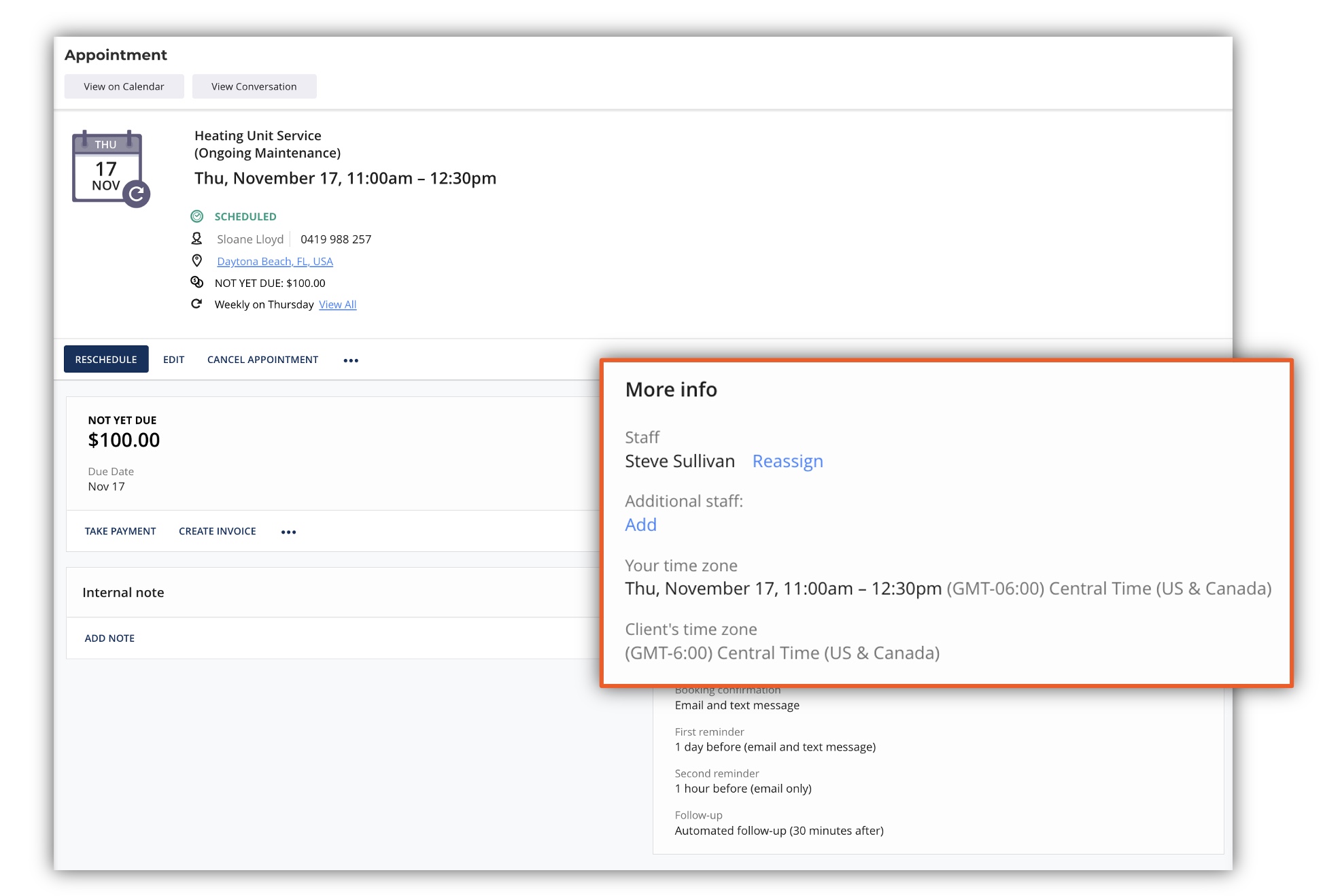 Then, in the window that appears. Click on Select Staff, and select the desired staff member from the drop-down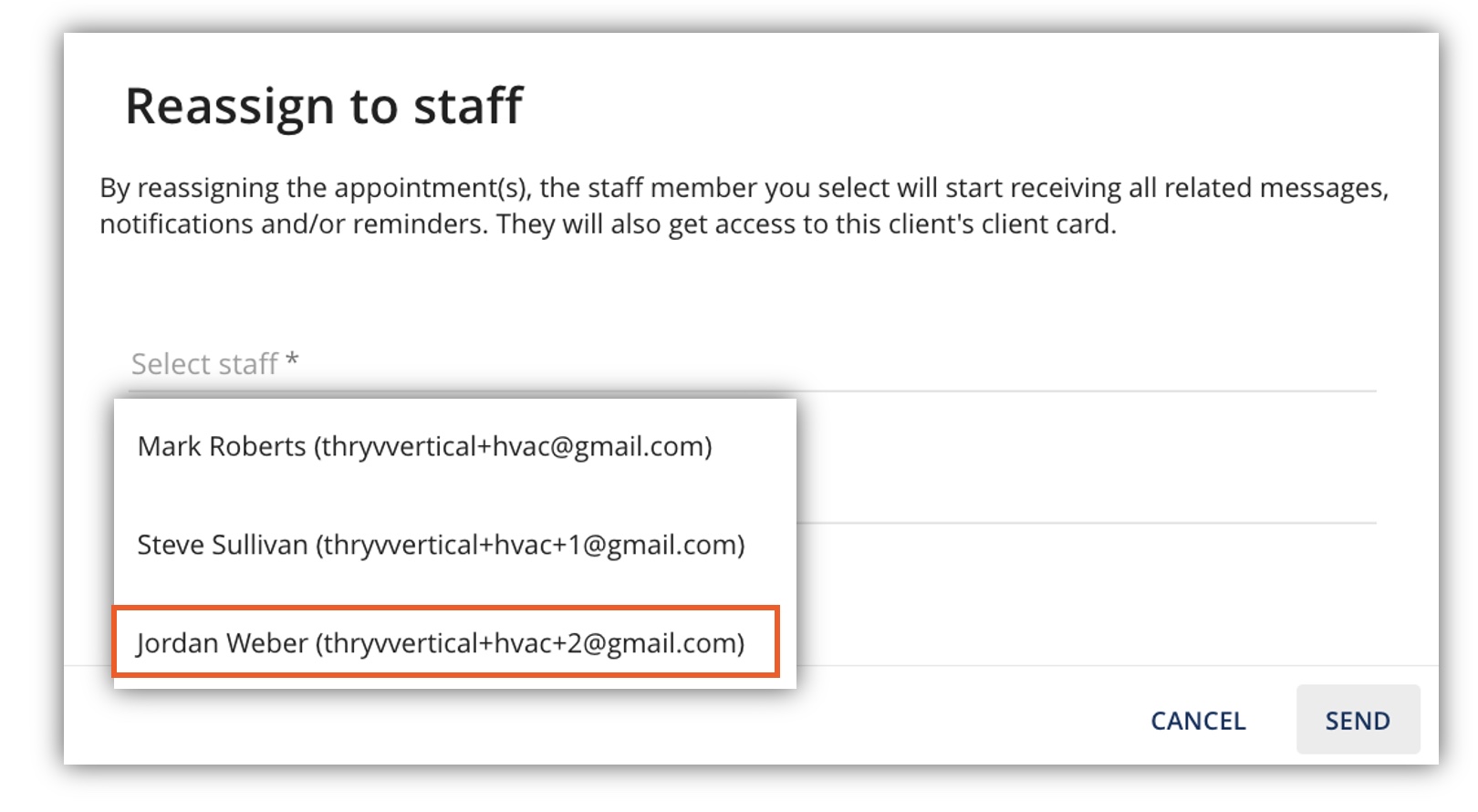 As an optional step, you can include a message to the new staff member that they will see when they receive the assignment
Staff Member's View
Your staff member will receive an email to the email address associated with their staff account containing the details of the appointment, including a link for them to view the appointment in Thryv.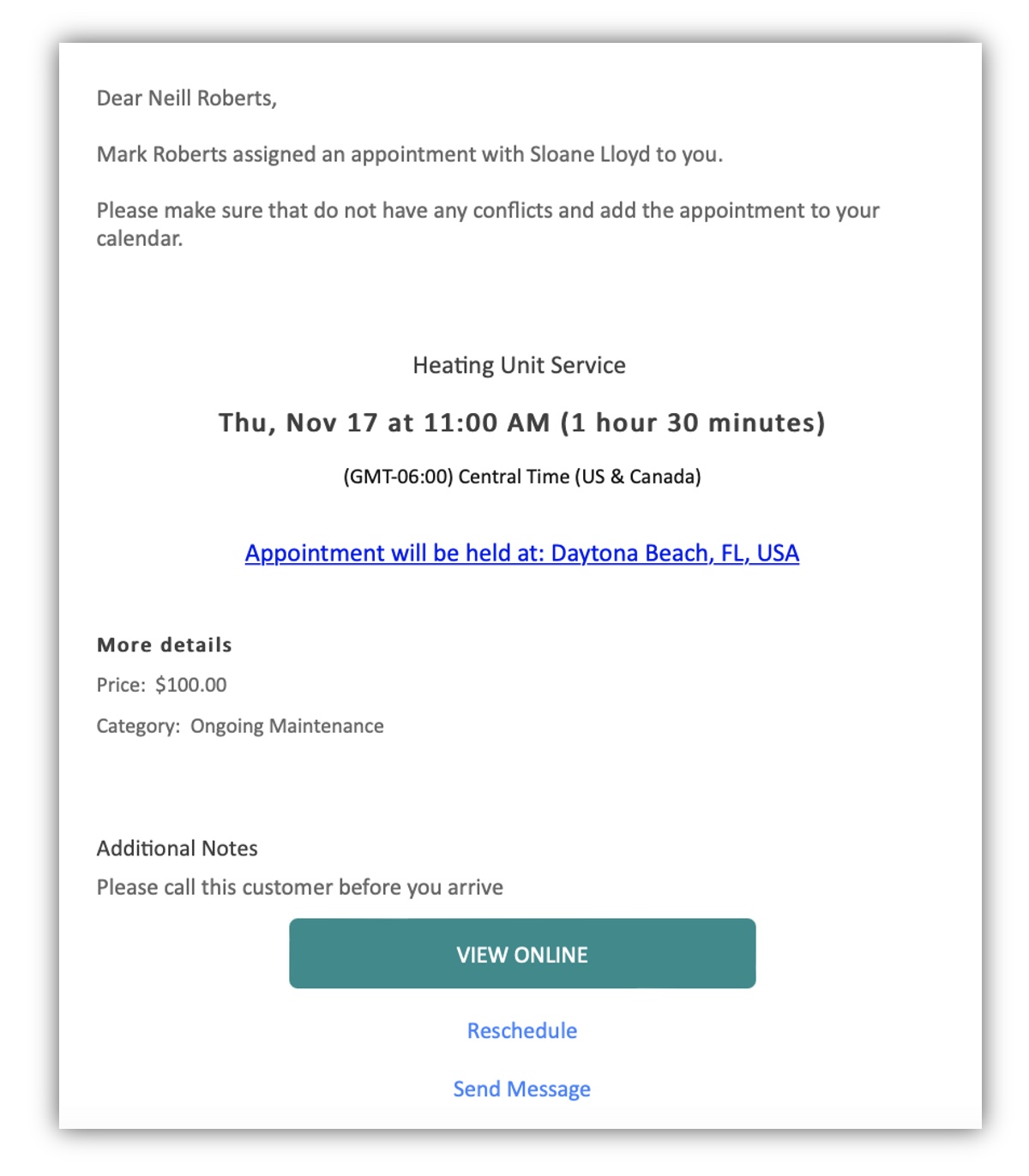 Add Additional Staff Member
You are also able to add additional staff members to this appointment. There is no limit to the amount of staff members that can be on one appointment. When you add an additional staff member to an appointment, it will display and block time on their calendar as well. However, only the primary staff member will be able to make changes to the appointment. Also, if more than one staff member is on the appointment, the customer will not be able to make changes to the appointment either.
To add additional staff, click on Add under Additional Staff
In the window that appears, check the box next to each staff member that you want to assign to this appointment. You can also type their name in the search bar to find them. If at this point you need to add a staff member to Thryv, you can click on Create New Staff and be taken to the staff member creation screen.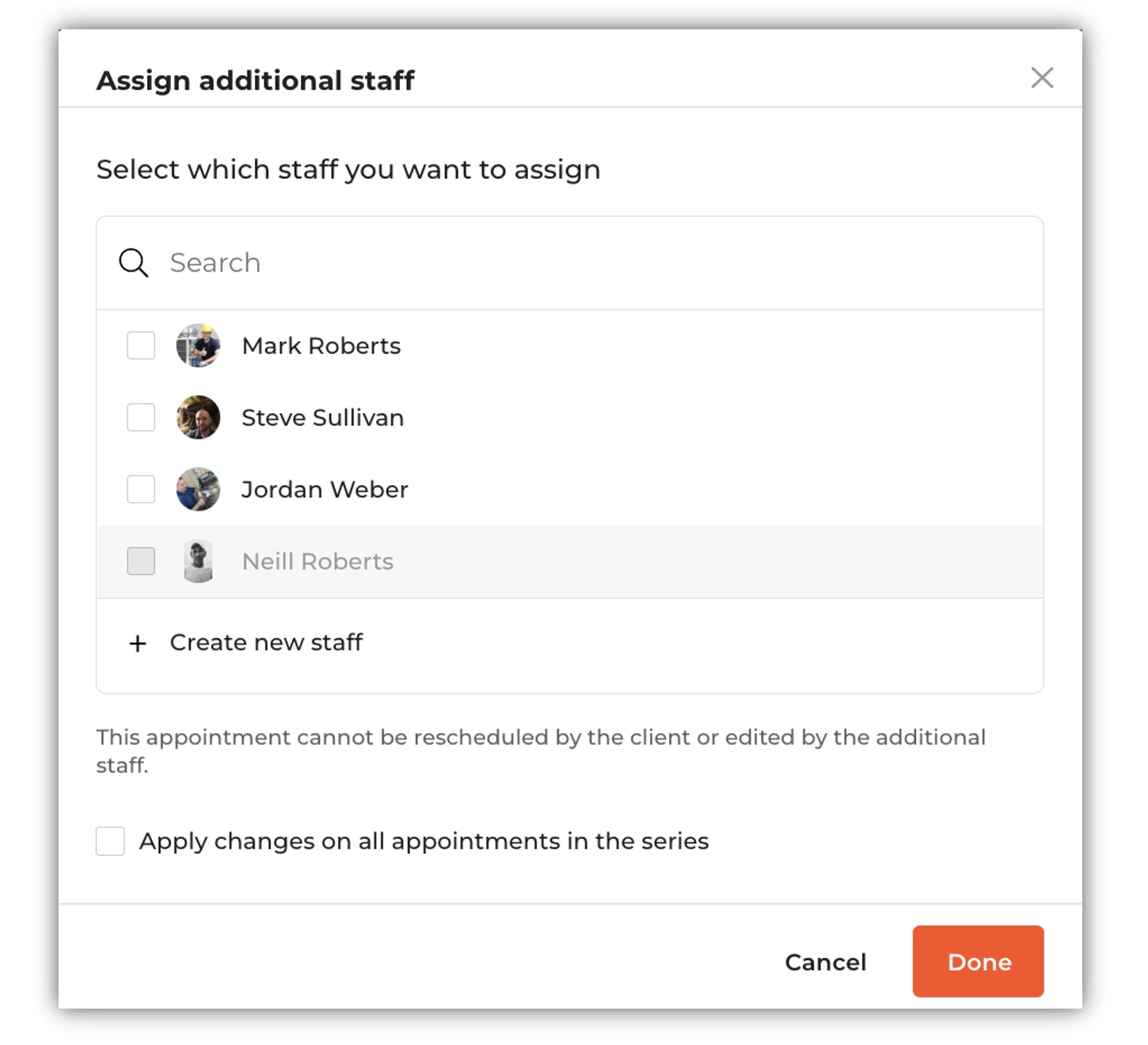 Once added, this staff member will receive an email notification about the appointment as shown above.
If you want to remove the additional staff, or add more staff members, click on Add/Remove under Additional Staff

Do you want to assign the client card to additional staff members as well? If so, Click Here for a full guide!