Business owners are busier than ever trying to run their business and implement new and ever-changing protocols due to COVID-19. In an effort to help you communicate those changes, we have created additional COVID-19 content for you to use in your Thryv and on your social media pages.
GIFs for Social Posts
GIFs are a great, eye-catching way to communicate with your clients on social media. They can make your message come alive. We hope you love the GIFs we have created for you to use.
To download the gif files, right-click with your mouse and 'select save image as'. Create the post in your Thryv. Not sure how? You can reference this how-to video for assistance.
Email Templates
We have created some marketing announcements to help you communicate your business's response to COVID-19. If you love an email but aren't thrilled with the image, you can change the image and any other content on it, once it has been imported into your Thryv.
*Notice - All the email 'call to action' are set to 'Follow Us On Facebook'. Please make sure to add your Facebook page to this call to action before sending out the announcement. (Or update the call to action to a different action)
To import one of the below emails:
Find the email that fits your needs
Log in to your Thryv

Open a new tab

Paste the link provided below each email template to pull this email into your Thryv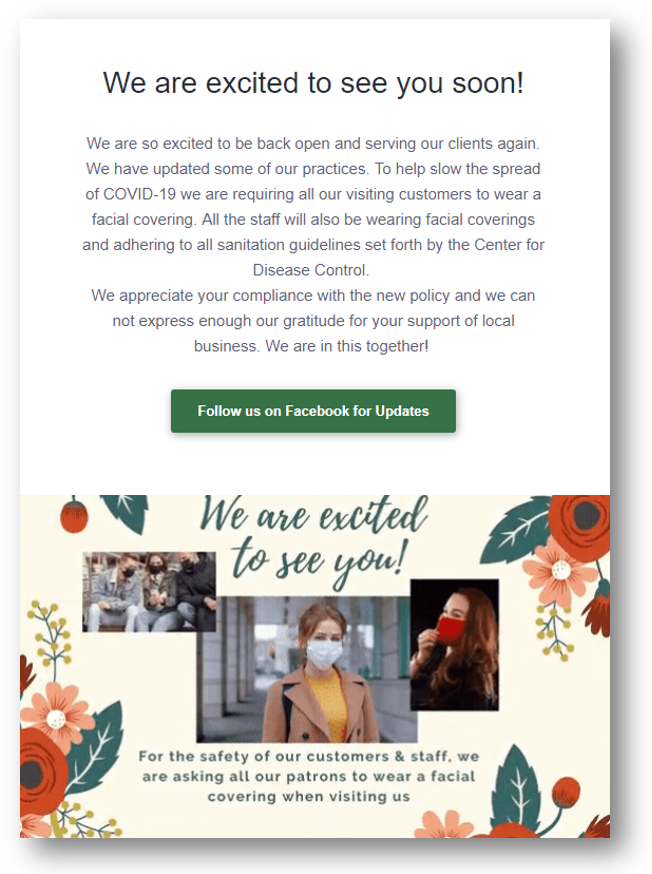 We're excited to see you! - https://go.thryv.com/app/clone_from_template?uid=b9ux0x6l51ozakc2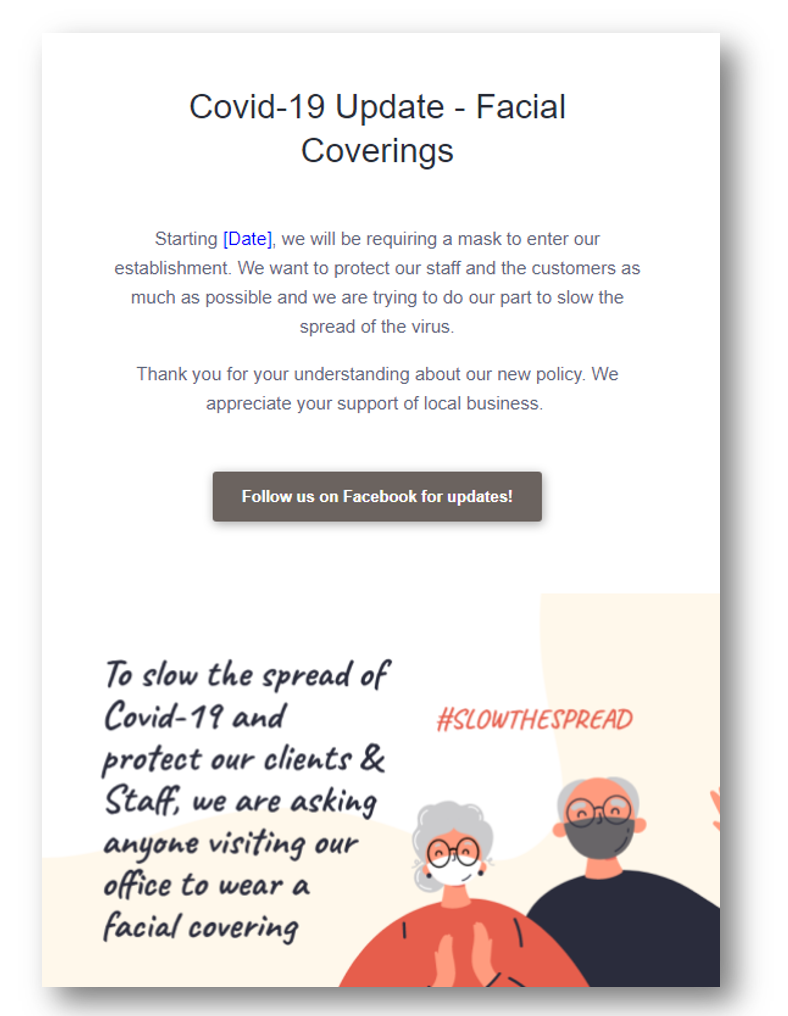 Facial Coverings - https://go.thryv.com/app/clone_from_template?uid=78brrddtnnd1azdw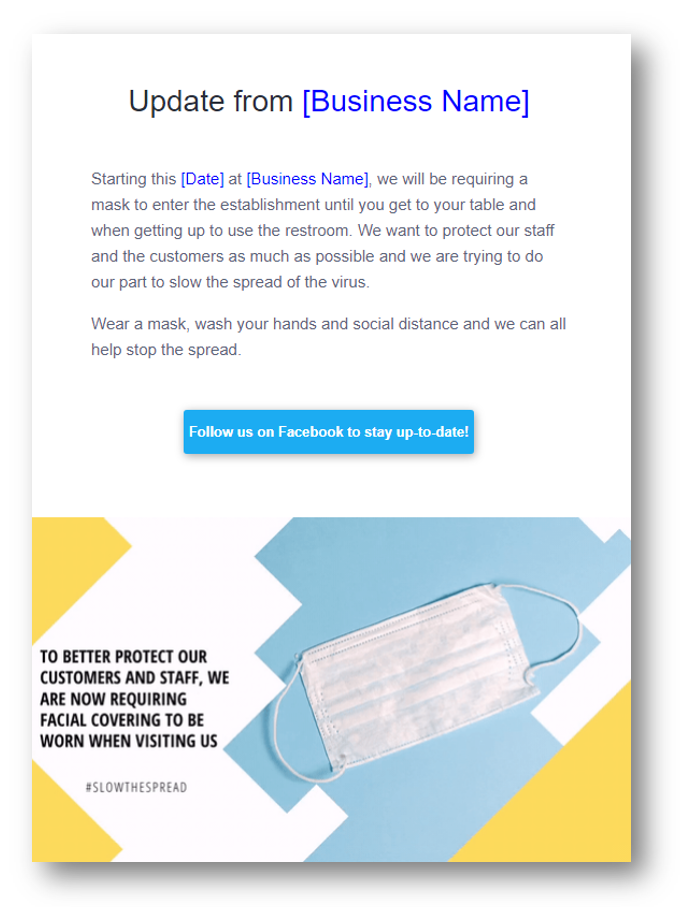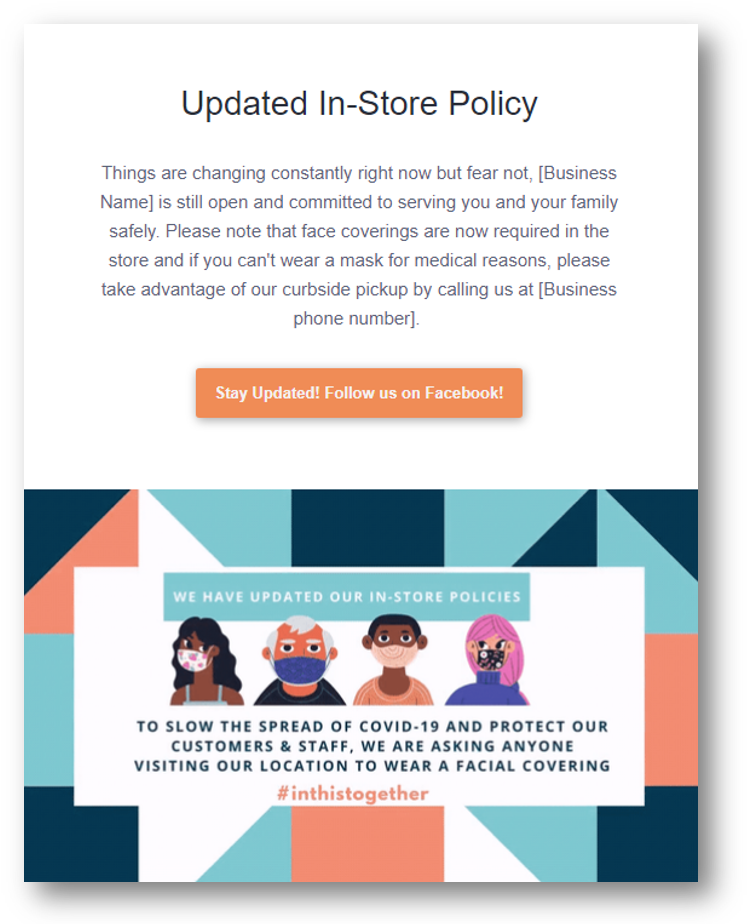 Updated In-Store Policy - https://go.thryv.com/app/clone_from_template?uid=ake38dzs5z87v3wt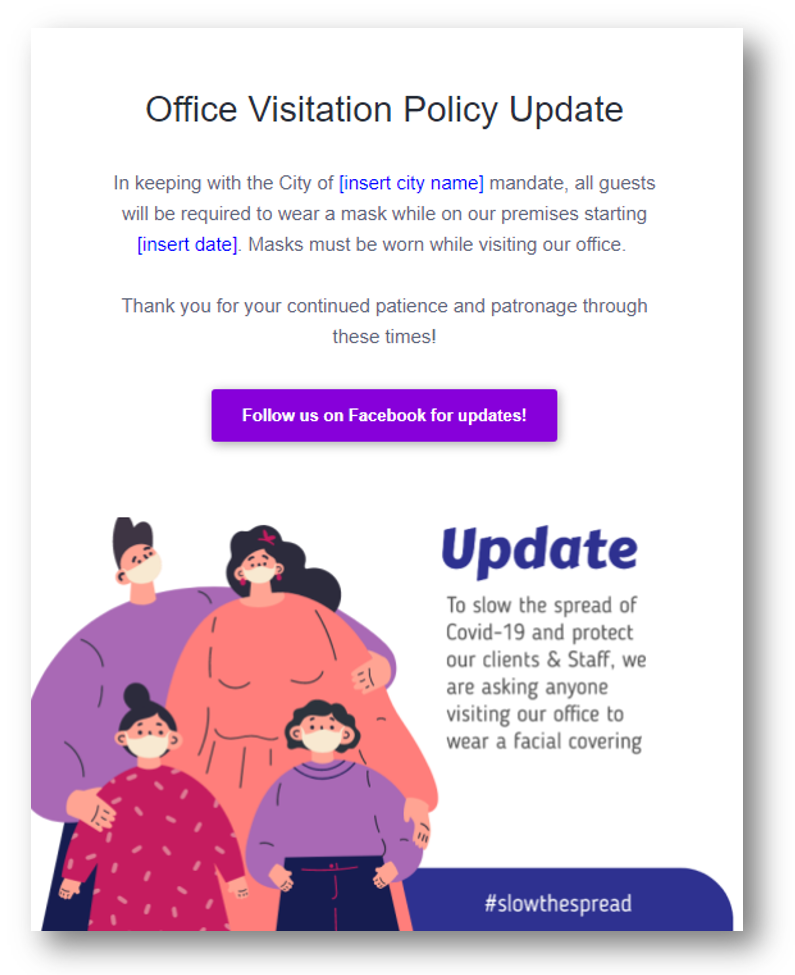 Office Visitation Policy Update - https://go.thryv.com/app/clone_from_template?uid=tip0311j61mwk4la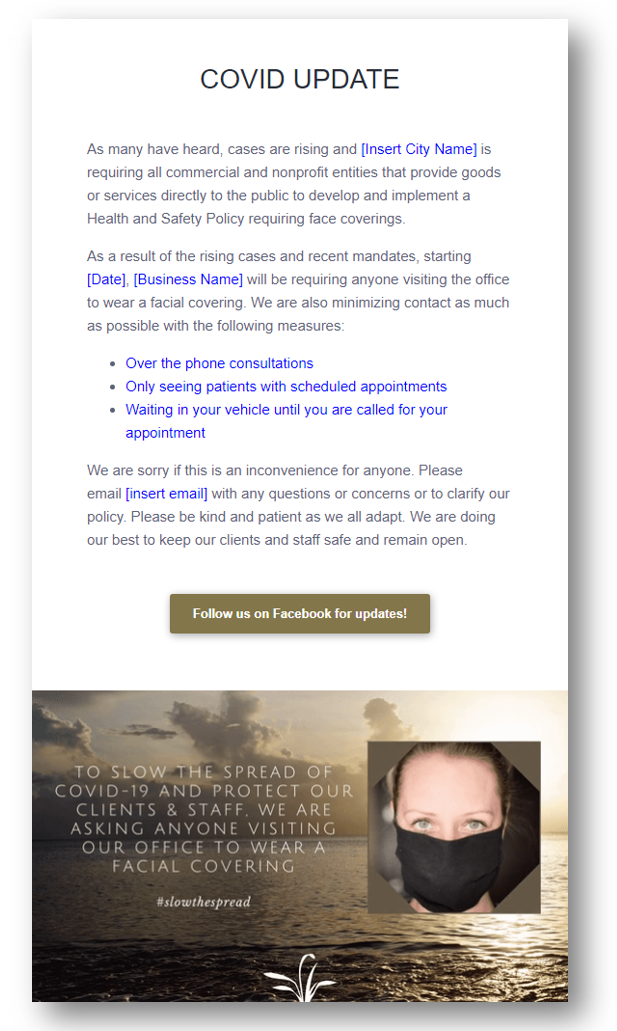 COVID Update - https://go.thryv.com/app/clone_from_template?uid=pyfiqhr2fzihoddq