Thryv has partnered with ShareAble for Hires (part of TransUnion), a leading pre-employment screening service to provide you a resource to screen new employees. ShareAble for Hires is a fast, reliable, and easy-to-perform employment background checks built for small businesses. Their employment background includes a National Criminal Report, Detailed Credit Report, and an Identity Report.
This app is a partnership app and takes you out of Thryv to ShareAble for Hires. It does not integrate directly with Thryv. 
To start creating your ShareAble for Hires account, select get this app. 
Step 1: Create Your Account.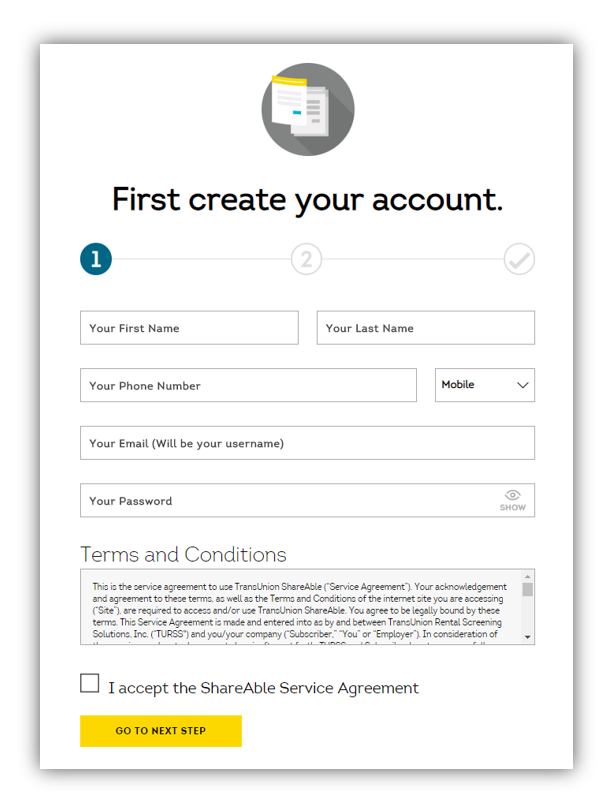 Step 2: Enter your business details.
Your account is now created and it is time to invite your job applicant to be screened.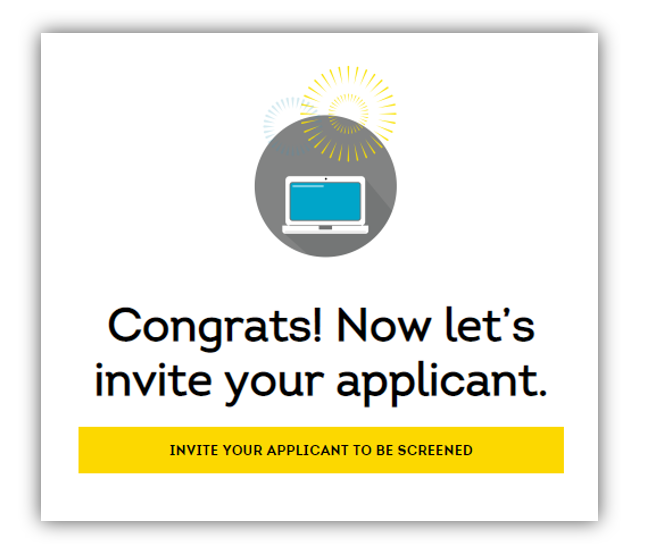 Provide details about the job applicant that you want to screen.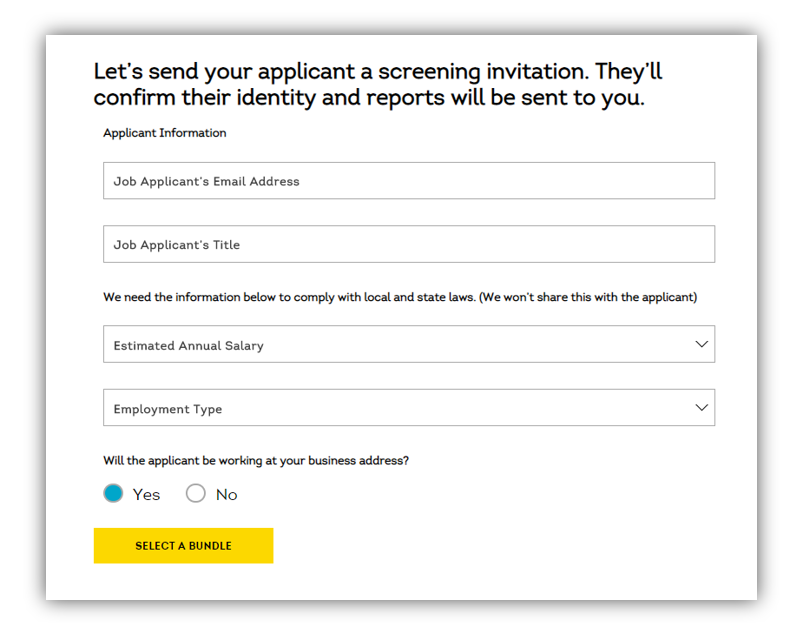 Select the package that best fits your needs. (*These prices and packages are controlled by ShareAble for Hires and are subject to change. For any questions about pricing and packages please contact ShareAble for Hires.)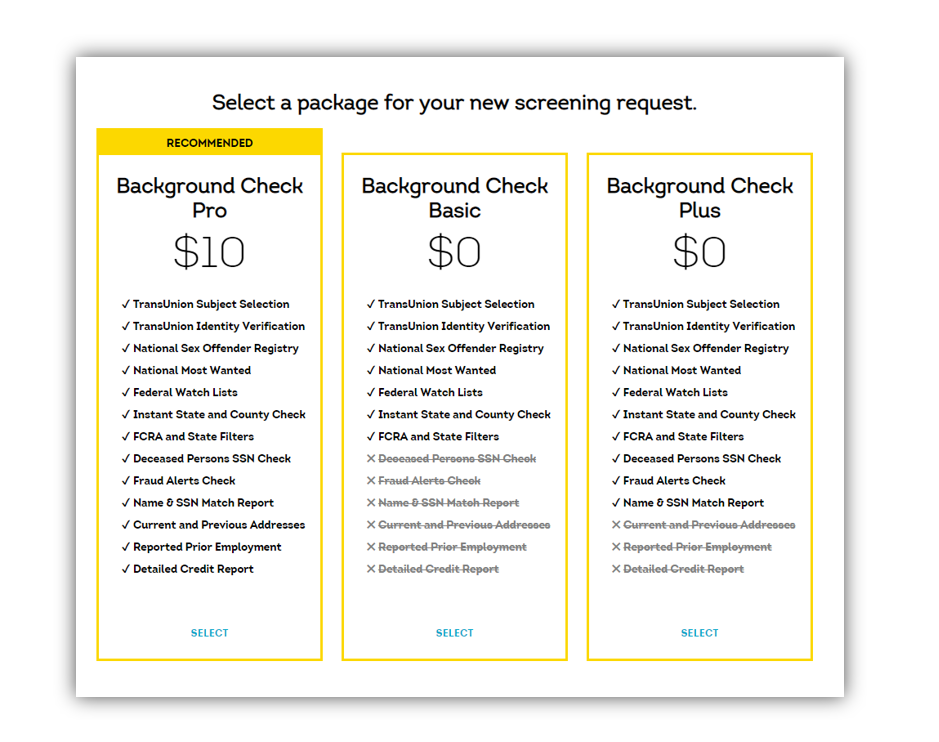 A summary of your chosen package will appear next. If you chose the basic or plus package (which is free until July 31st, 2020), the coupon code 'SHAREABLEFORFREE' will automatically upload, so no payment information will be required at this time. Then, review your package details and select 'send request to applicant' to continue.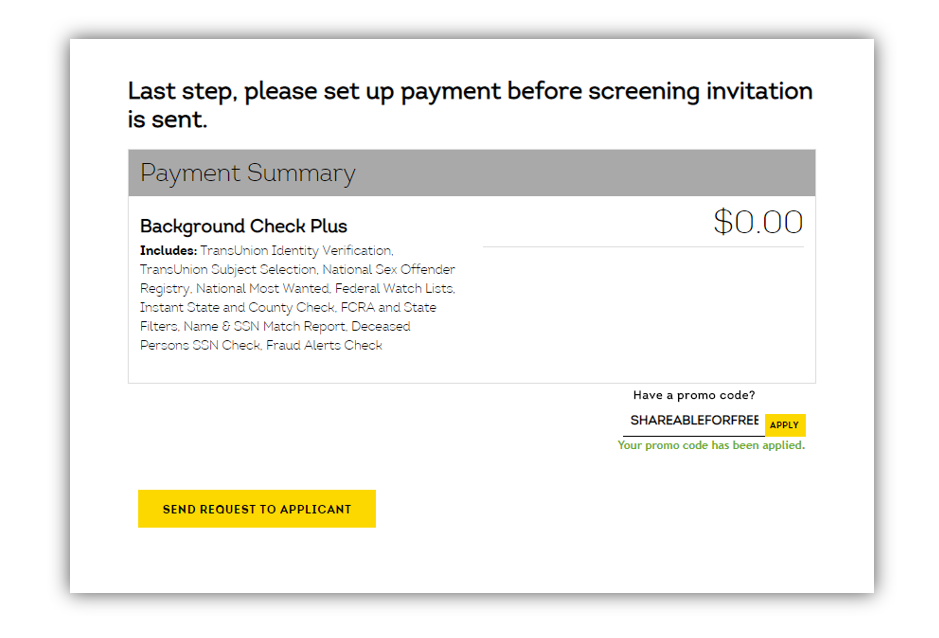 Next, you will receive the success message that your applicant has been invited to be screened. Select 'see the status of your request' to be taken to the ShareAbles for Hires dashboard.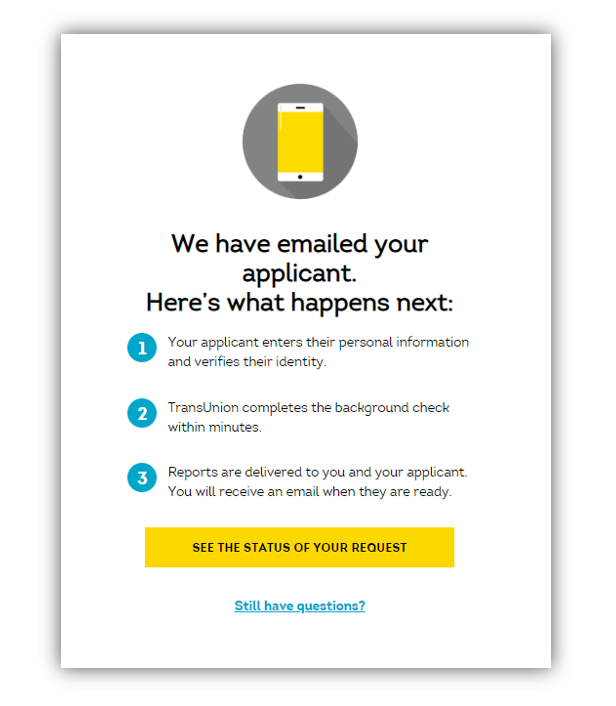 Your ShareAble for Hires Dashboard:

The email invite that your job applicate receives: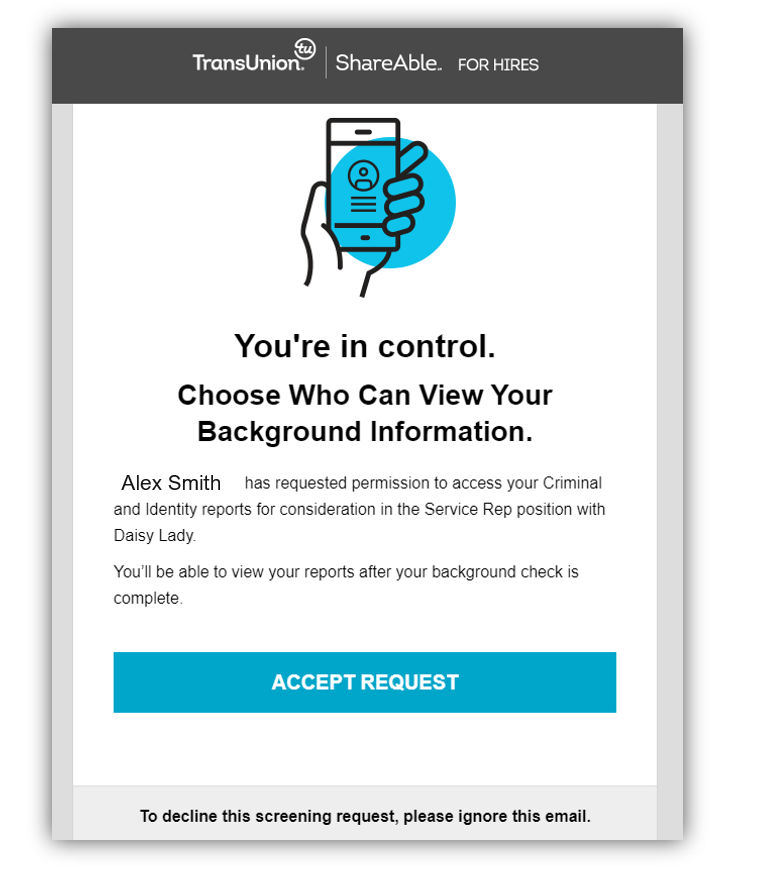 If you have any questions you can contact ShareAbles for Hires Support!