Matterhorn Properties LLC
Business for Matterhorn Properties LLC in Sewickley, Pennsylvania has slowed down significantly due to Covid-19. They realize that the current situation is not ideal for their particular business, so they are preparing their clients and their business for what will come once the state ordered stay at home order is lifted. They have created a coupon offer for $350 off of an inspection if scheduled during the Stay-At-Home quarantine time that is good through the end of the year. This offer sets Matterhorn Properties LLC apart from their competitors and it could help them build more work for later in the year.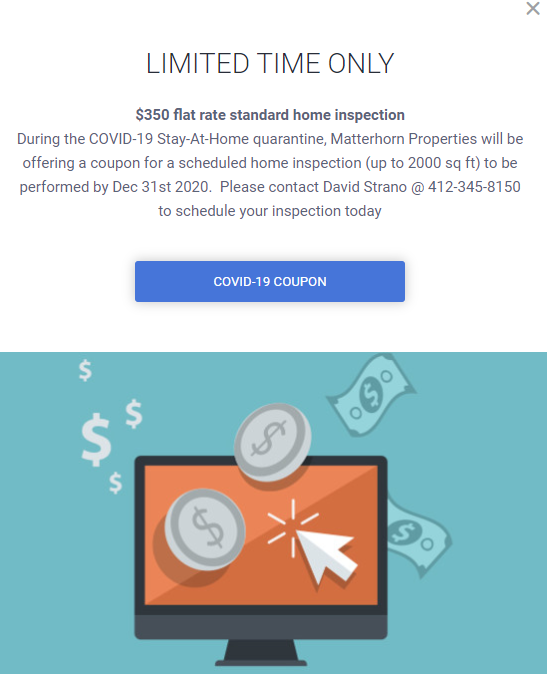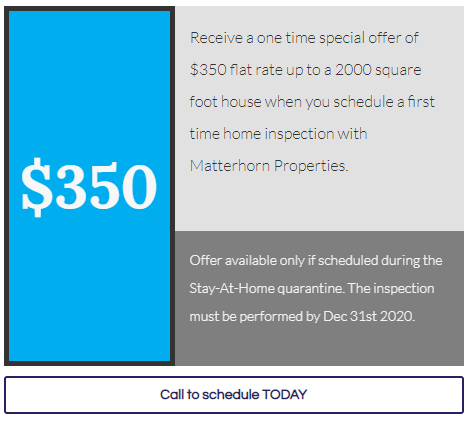 They are also staying active on their social media pages, informing their clients about the projected effects the virus will have on the housing market, and to keep their service in mind if they decided to buy a home this year.