Hair by Sierra
Sierra is a hair color specialist in Fresno, California. Due to Coronavirus, her salon has been closed temporarily. While she is missing her patrons, she is staying in contact with them and offering them different ways for them to help support her business during this time.
She has rescheduled all her online bookings and notified her clients.
To help support her while she cannot take appointments, she is asking her clients to purchase gift cards to use for future appointments.
She started an online store for her clients to shop for their favorite products.
She is also offering her styling product for curbside at her salon.
Sierra is sending marketing announcements Facebook posts and Instagram stories and staying top of mind with her clients.
With the hard hand that has been dealt to her industry, Hair by Sierra is going above and beyond to be available and stay in touch with her clients.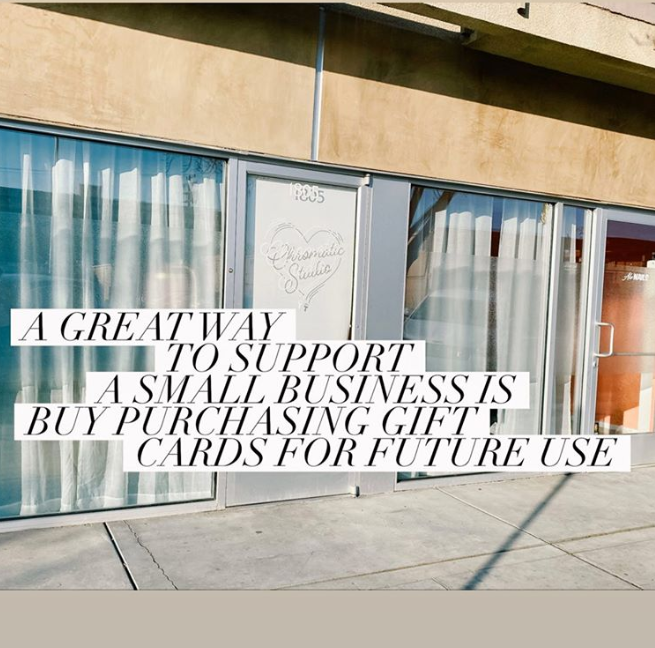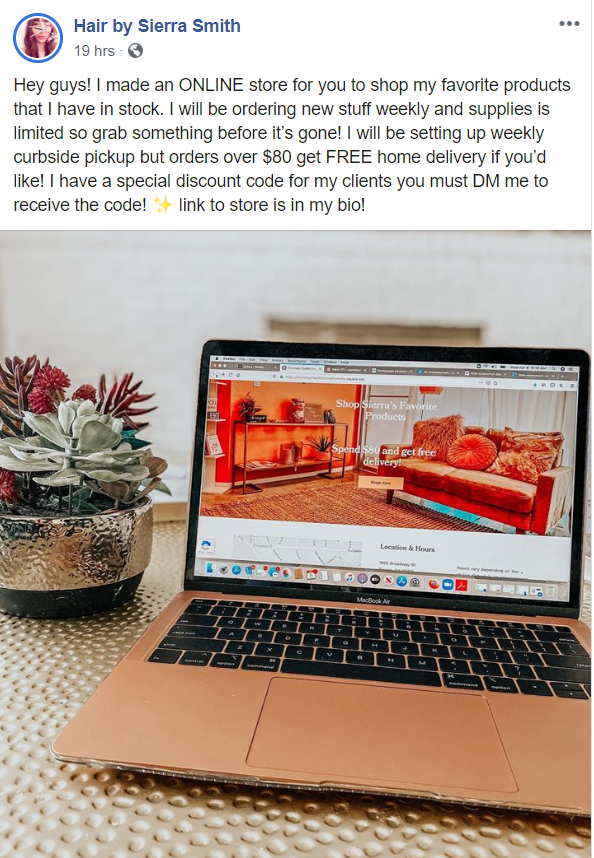 Sierra posted an Instagram Story Instructing her clients on how to purchase gift cards.
Marketing Announcement sent to clients.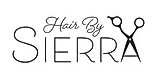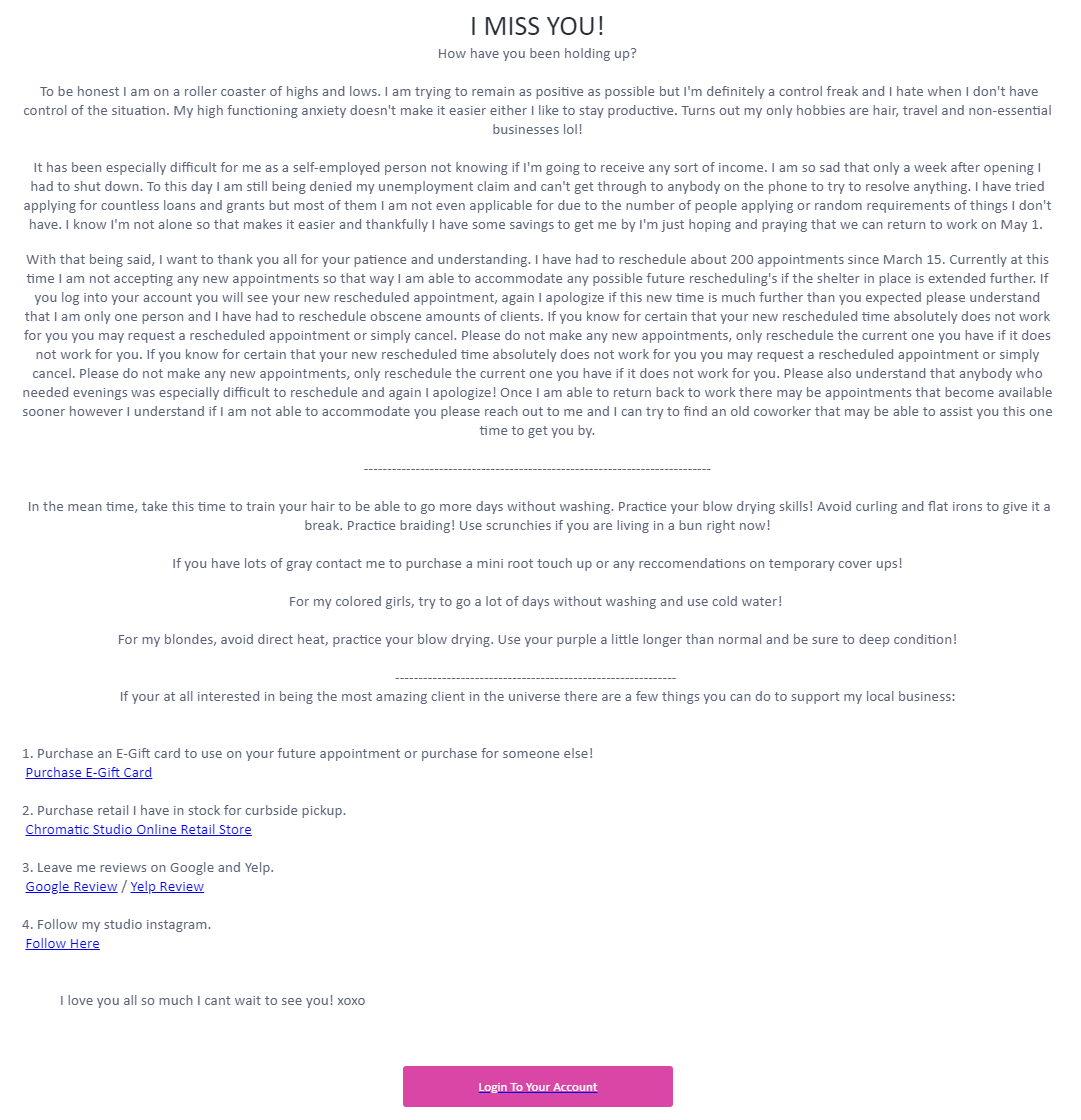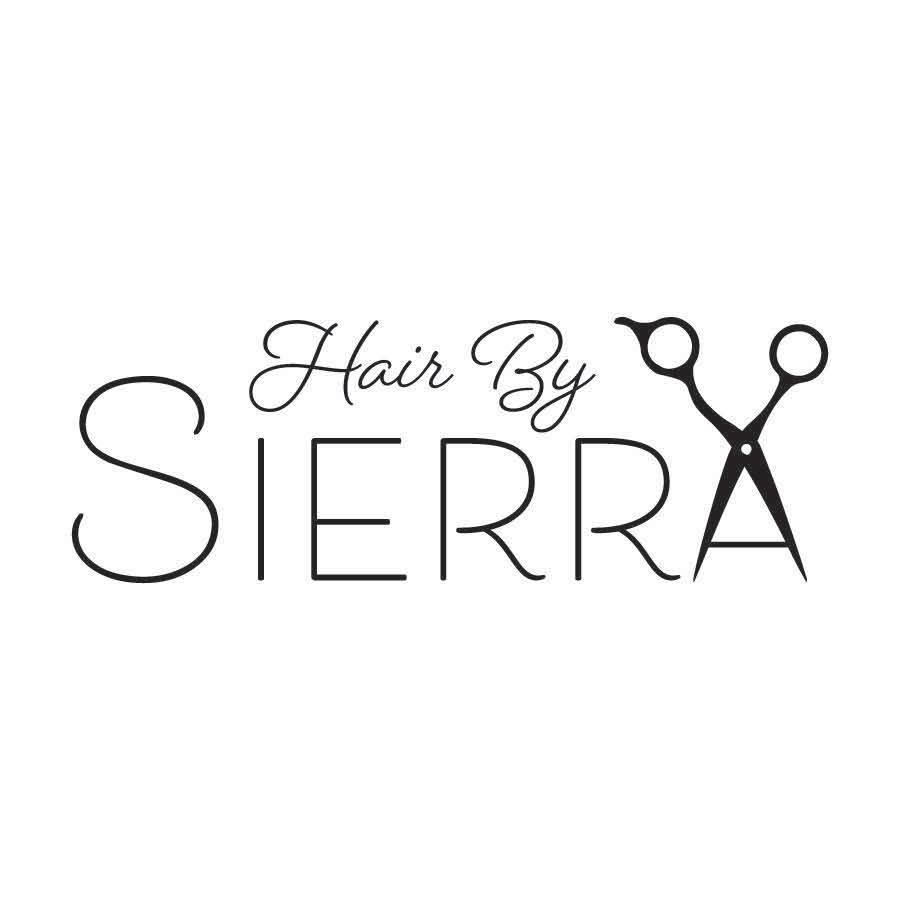 https://www.sierrahasheart.com/