Bloomin' Crazy Nursery and More
People are spending more time at home now and finding tasks to do around their house. Many have turned to their garden to pass the time. Bloomin' Crazy Nursery and More in Leland, North Carolina has kept their business open to continue to service their clients and provide them with a much needed, constructive hobby during this time.
To help slow the spread of the virus, Bloomin' Crazy Nursery and More has placed a 4 person limit to be inside their location and also started taking orders over the phone! They are advising their clients to call in their order that morning and they will have it ready for pick up that afternoon. They are conducting their business responsibly while also providing a much-needed distraction for their clients.
Social Announcement
Email & Text Message Announcement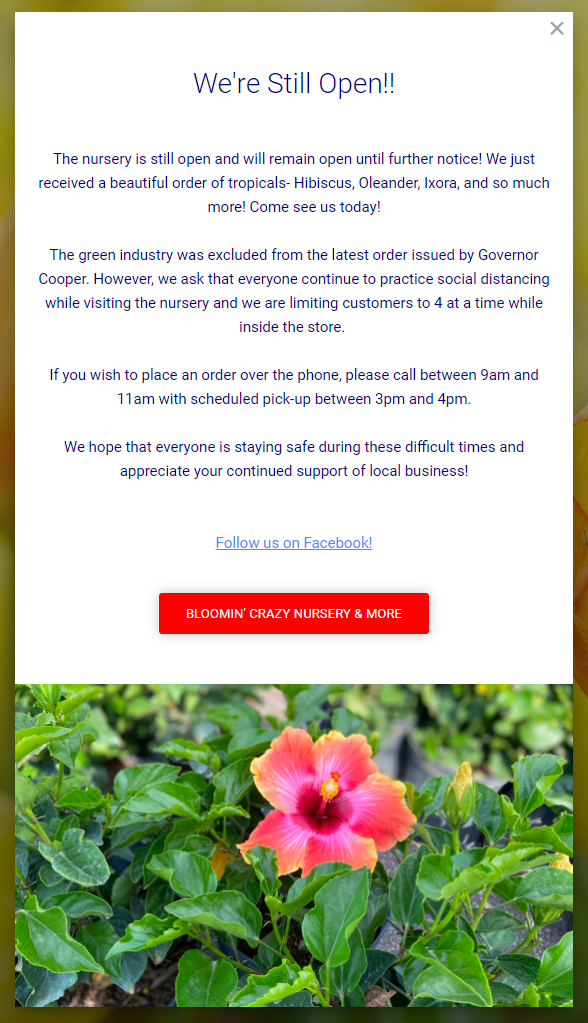 Website