We know how important it is for you to keep in touch with all your customers, and to provide them with updated information regarding ongoing events.
When customers are looking for information on your business, typically the first place they visit is your website.
That is why we have created this easy to follow guide, that will allow you to add a popup to your website to display important up to date information.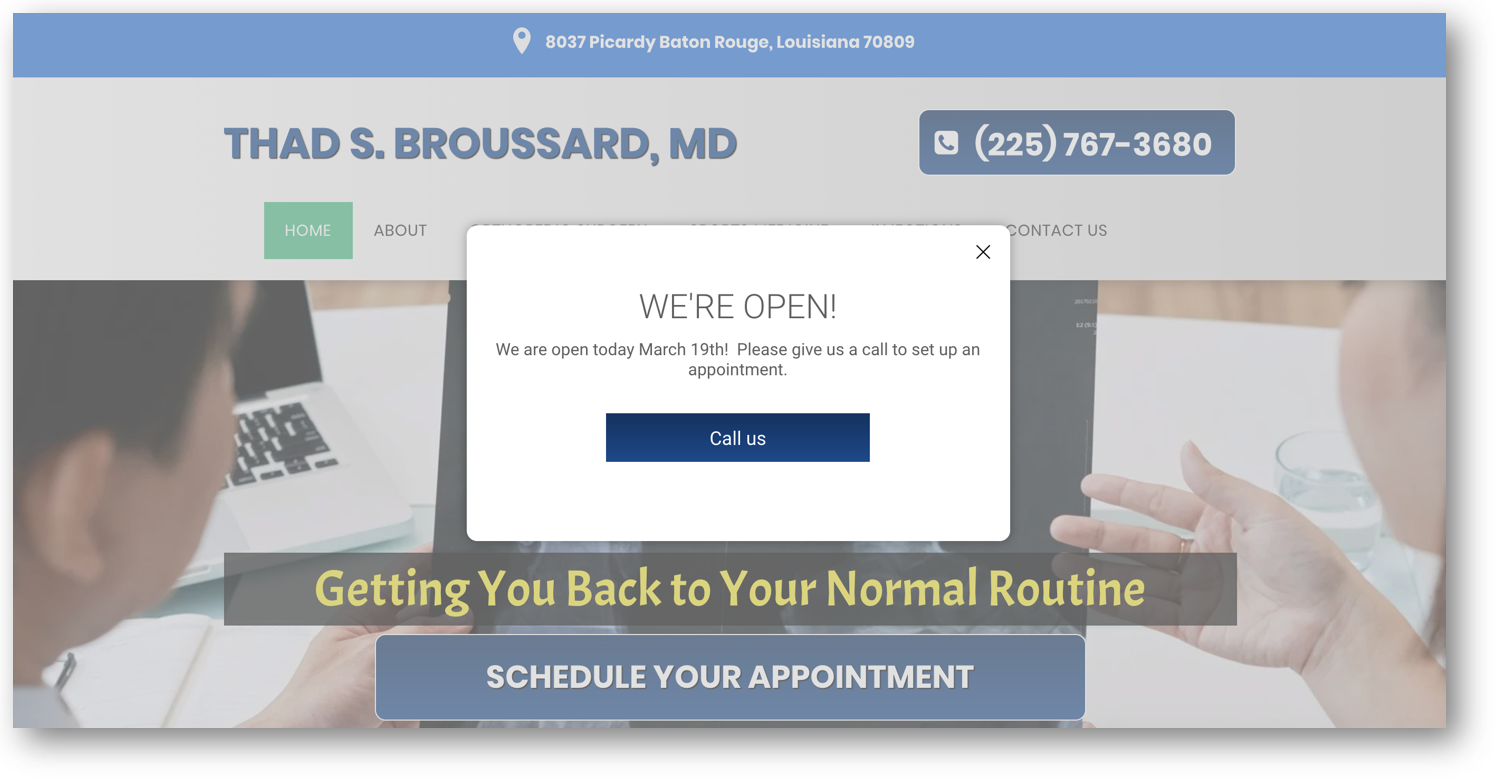 Step 1: Login to your Thryv account and select online presence > website.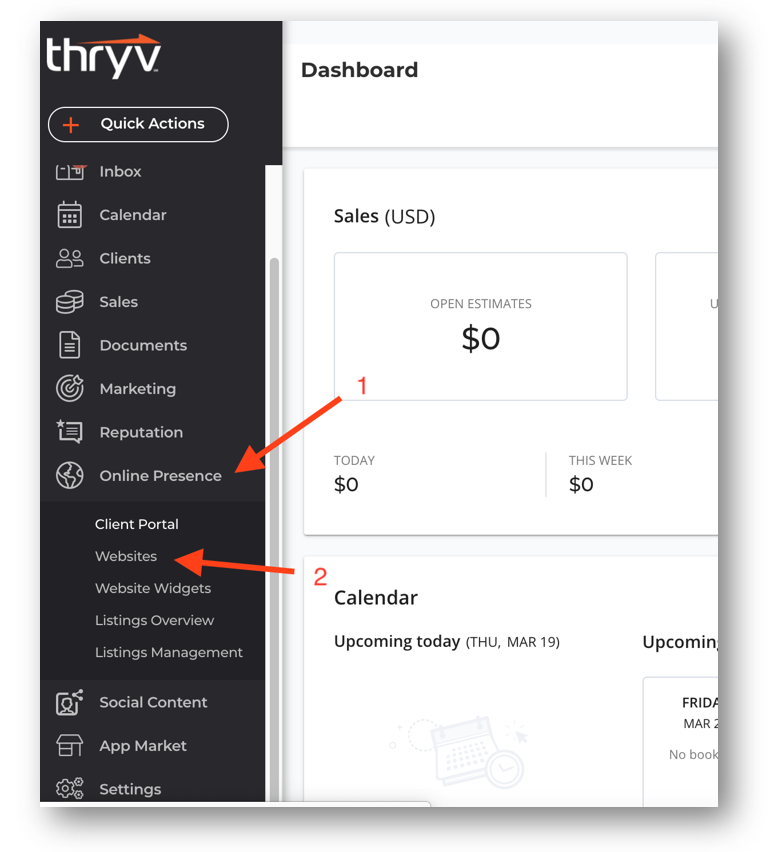 Click on 'Edit' to enter the website editor.

Step 2: On the left side of the editor select the Personalize tab. You will then see an option to enable a popup on your site. Click on 'Select Rule' to continue.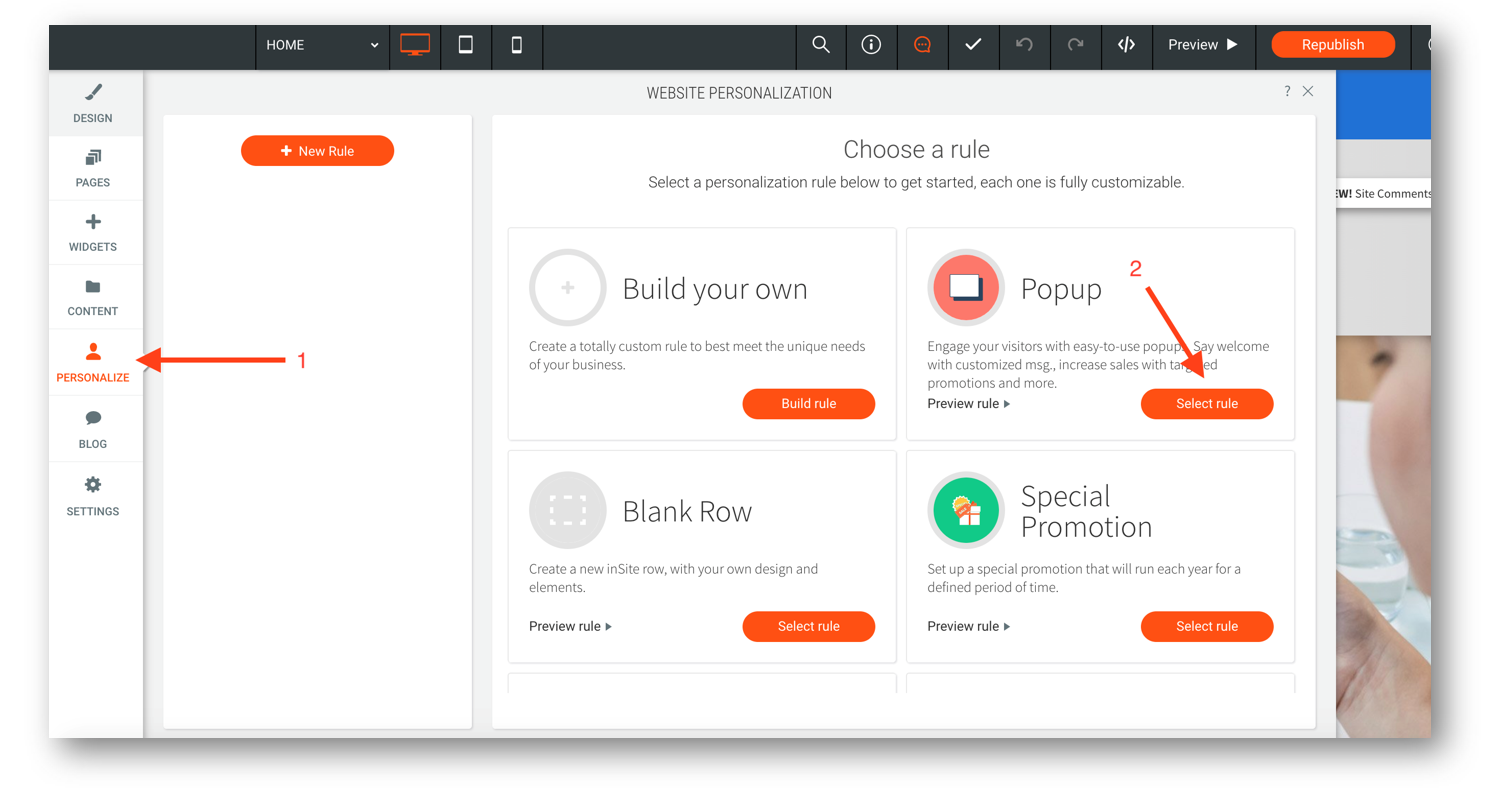 On the next screen, you will click 'Edit Rule' to create a brand new popup.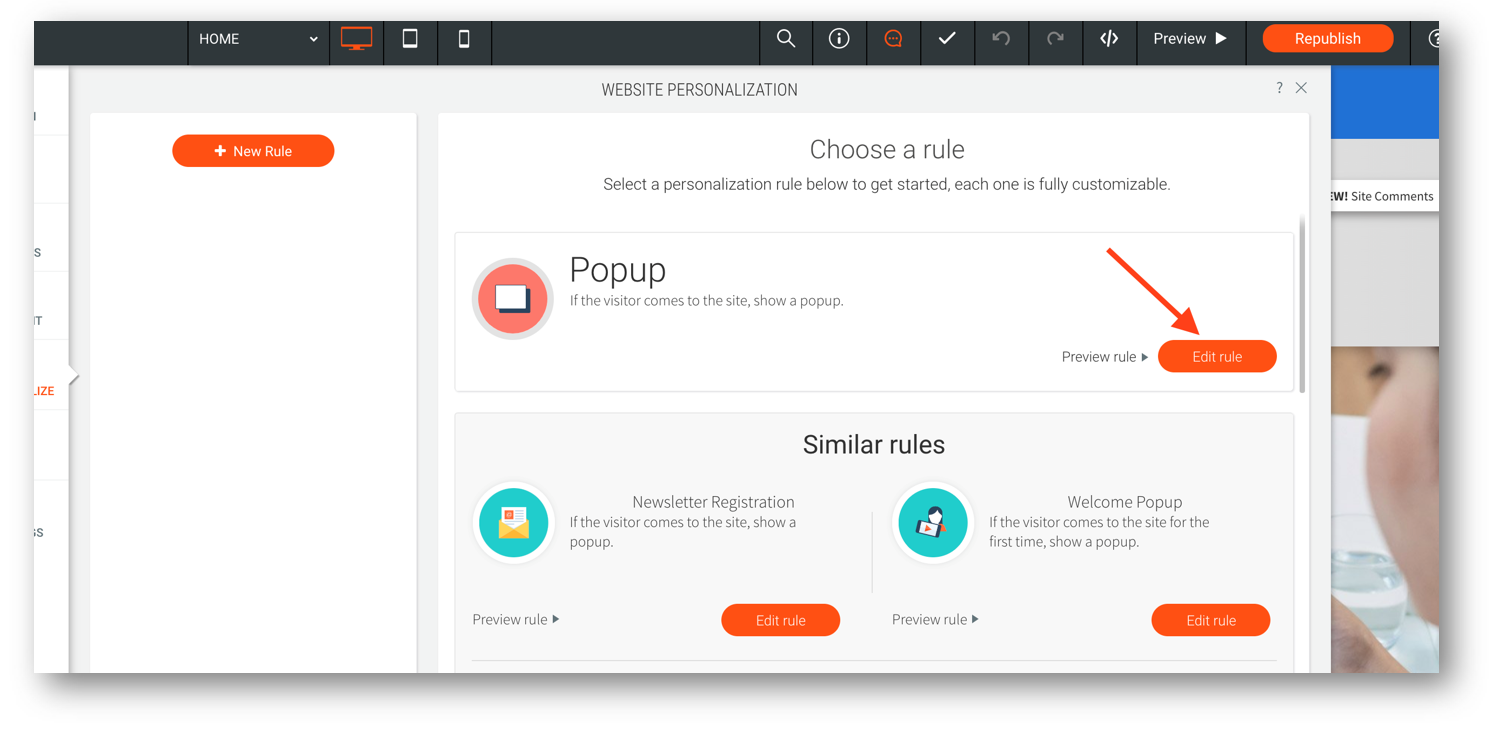 Step 3: Here you can determine what will trigger the popup to show to your visitors.
For important information and updates, we recommend selecting the checkbox to 'Display to all visitors' click next to continue.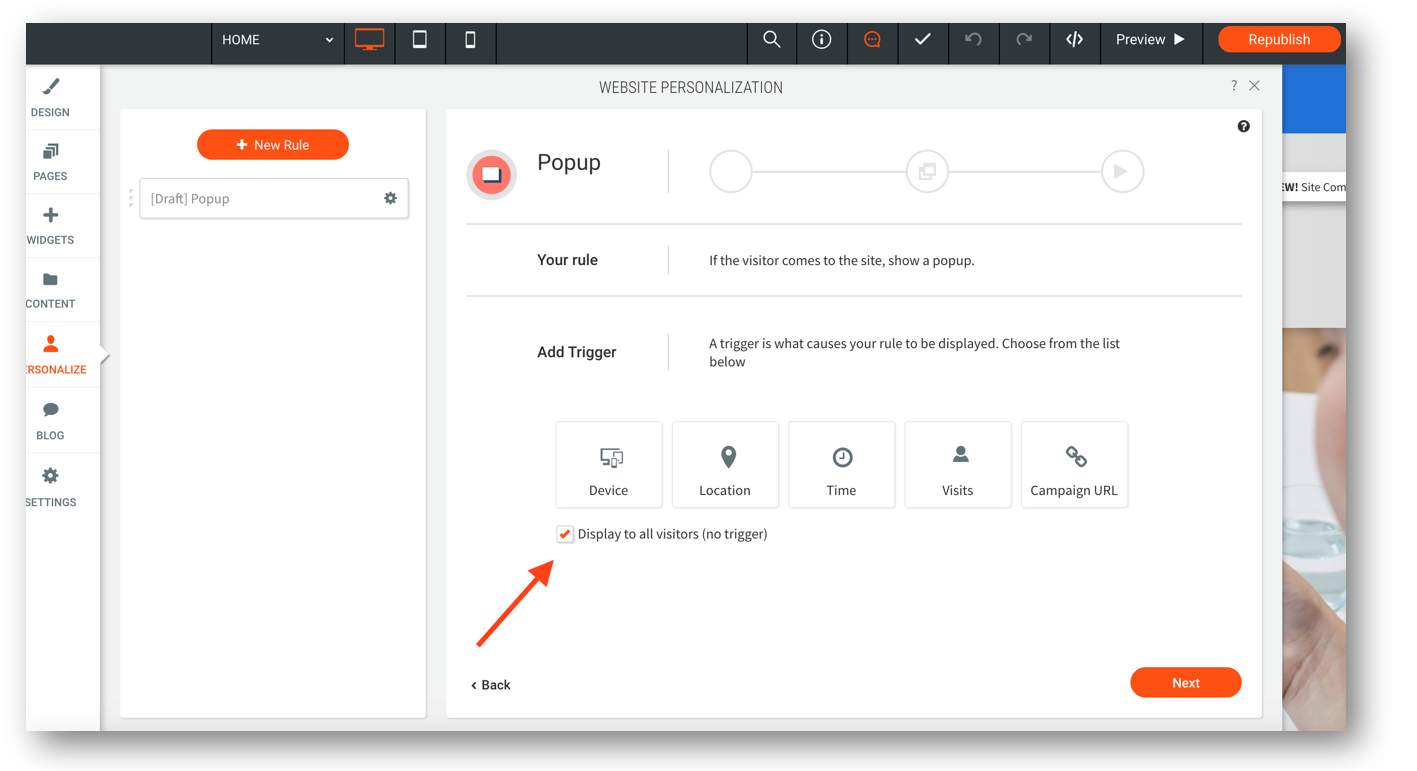 Step 4: Now you will choose where to display the popup on your site.
We recommend the Home page to ensure it is seen by your visitors, but you may select any page on your website from the drop down.
Click Next to continue.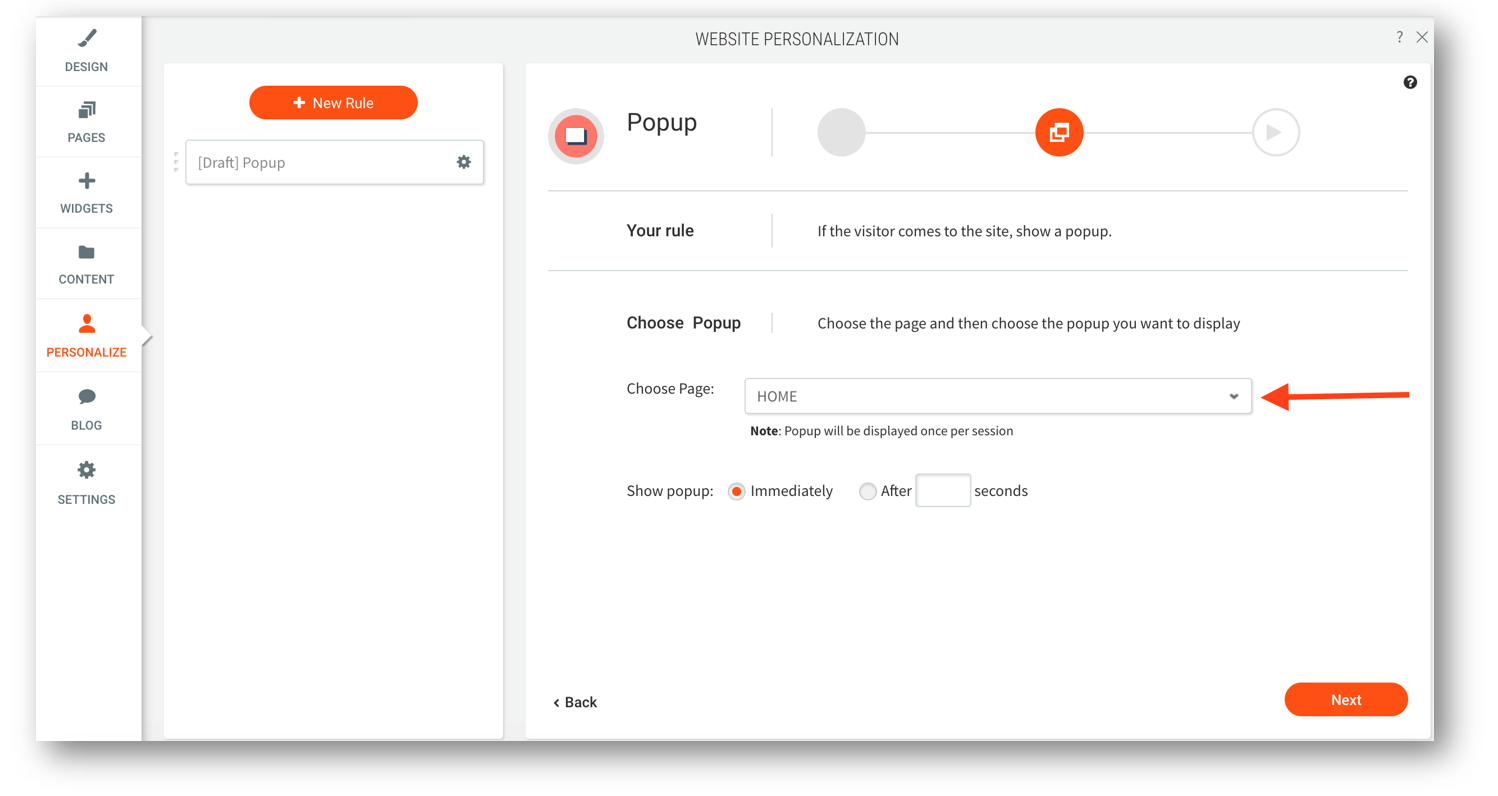 Step 5: Here you will customize your popup with your own message.
You can customize the call to action button by clicking the button to open the settings panel.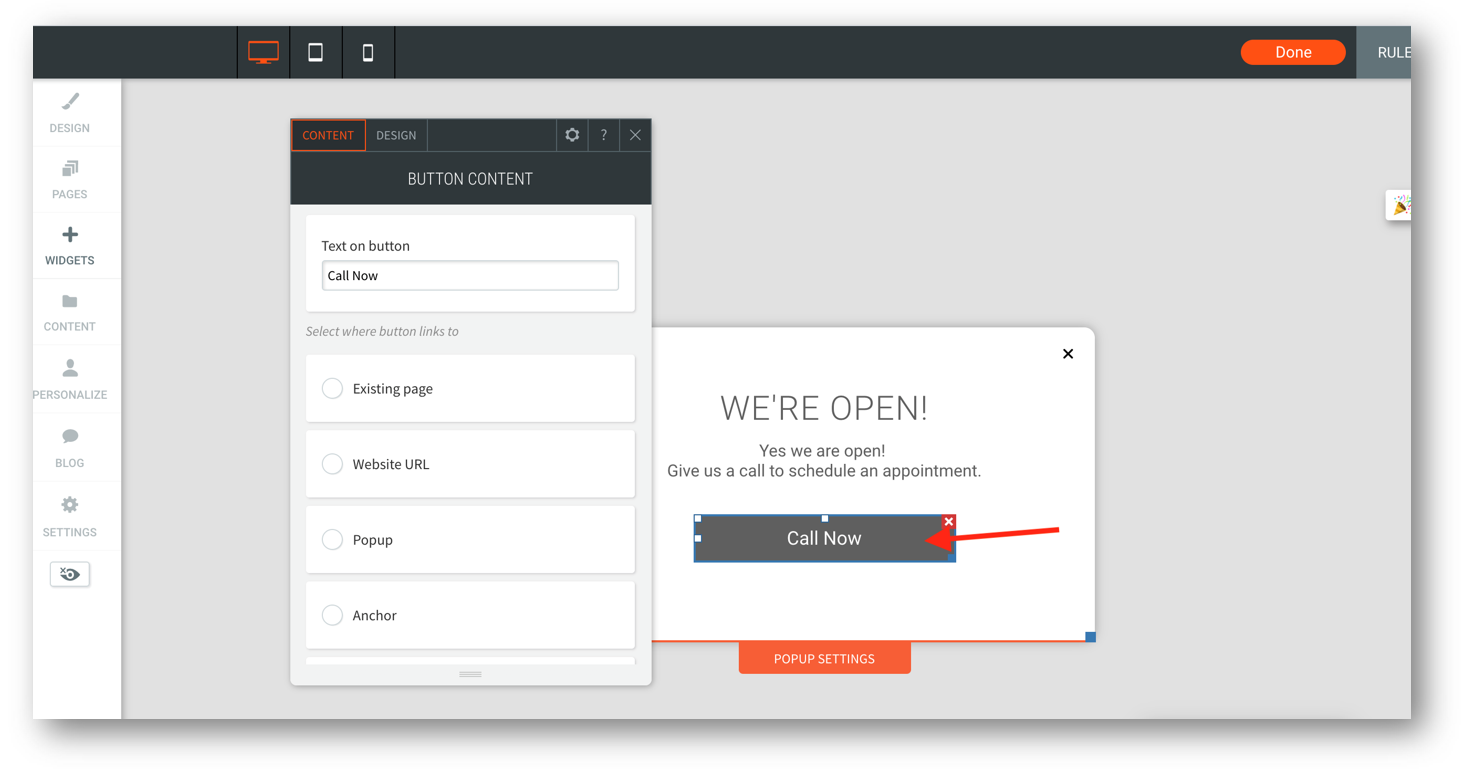 You can also customize how the popup will look by clicking on popup settings.
Be sure to click 'Done' when finished.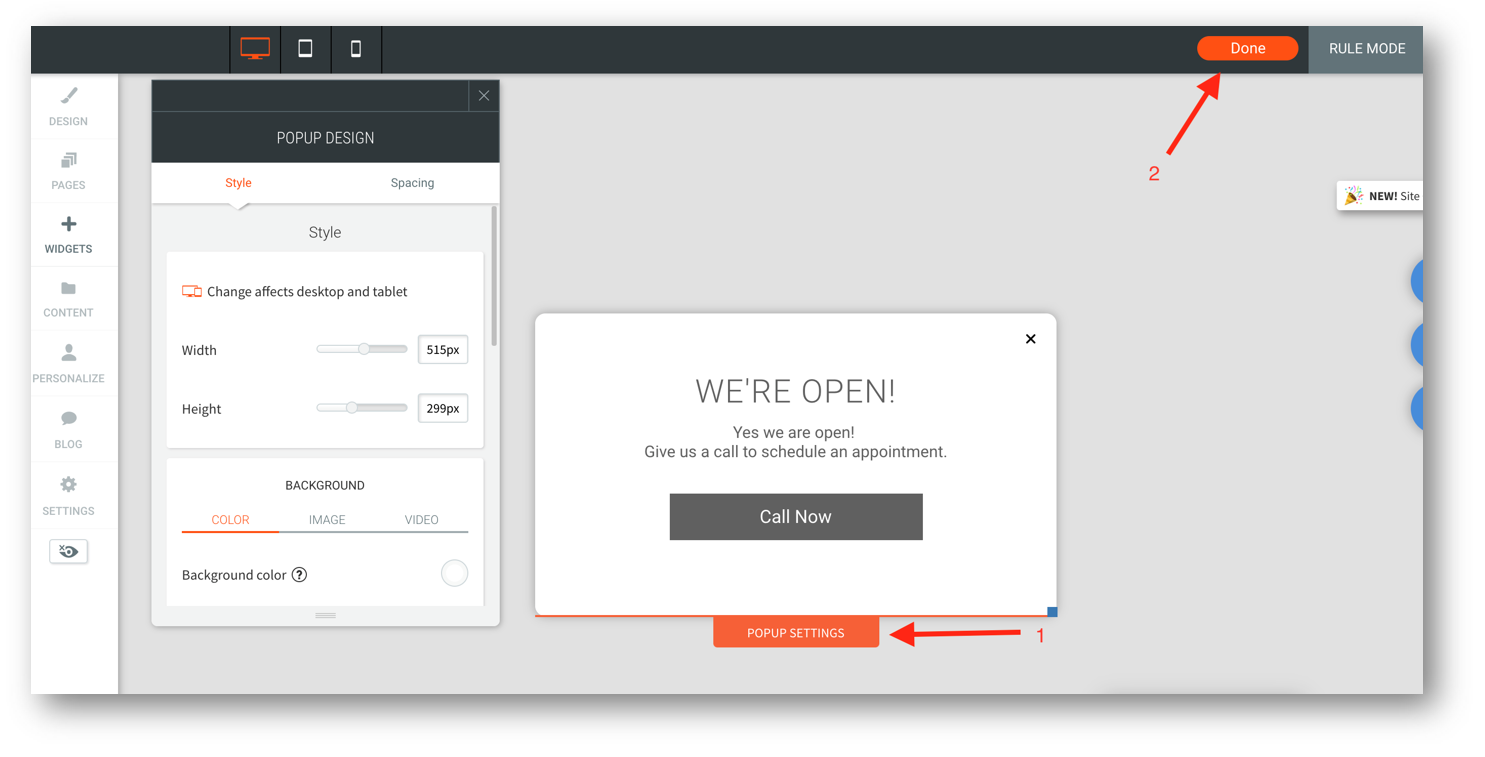 Step 6: The last step is to finalize the popup and publish.
Go ahead and name your rule. (Your clients will not see this)
Make sure the check box for 'Publish Now' is selected and click 'Save Rule'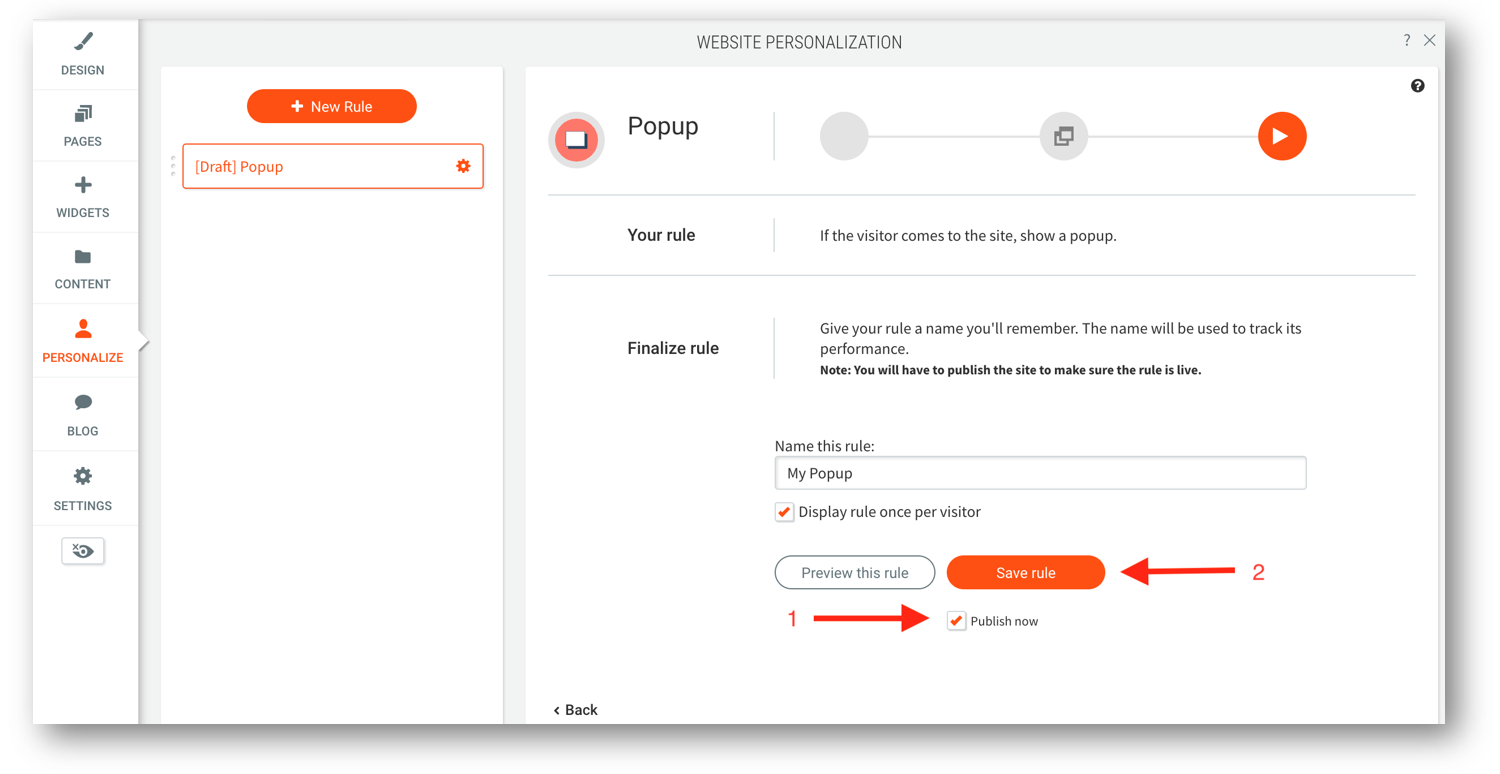 Don't forget to Republish your website after making all these changes.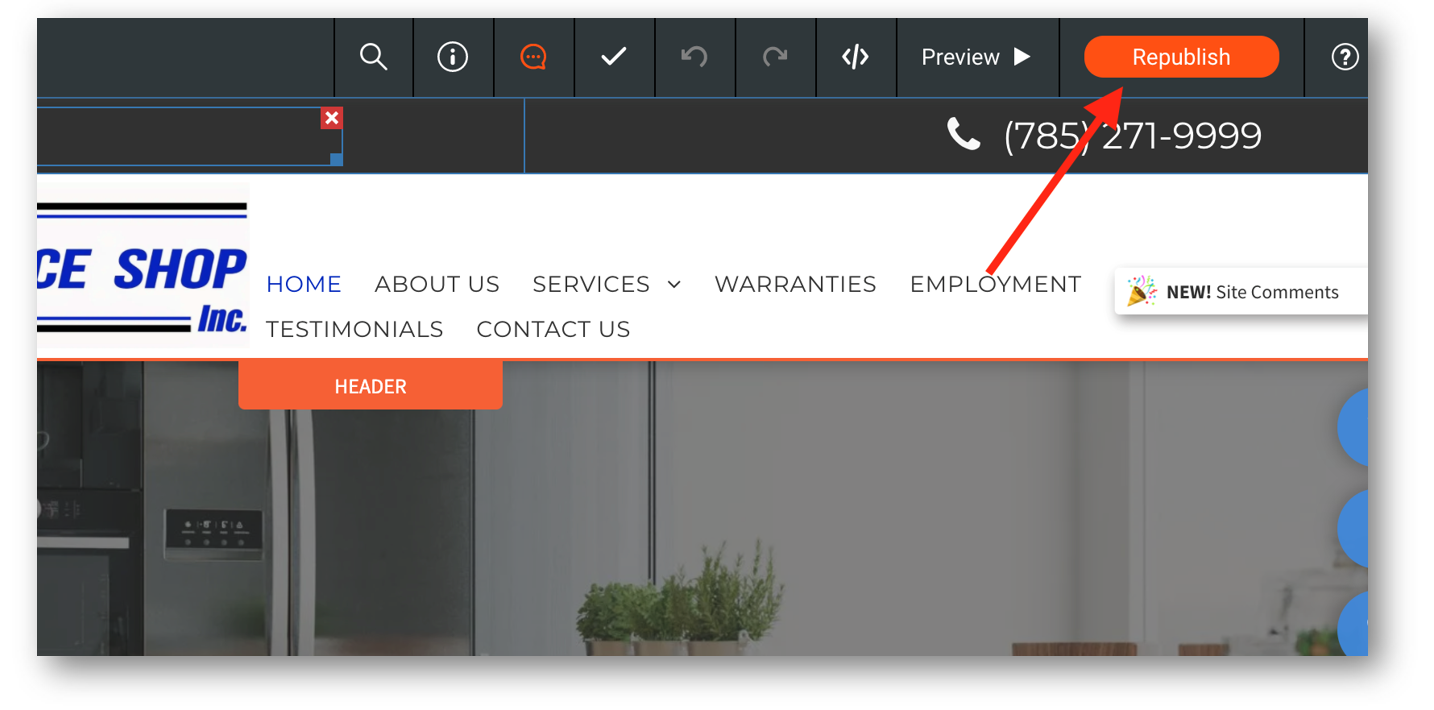 You can now visit your website to view your shiny new popup!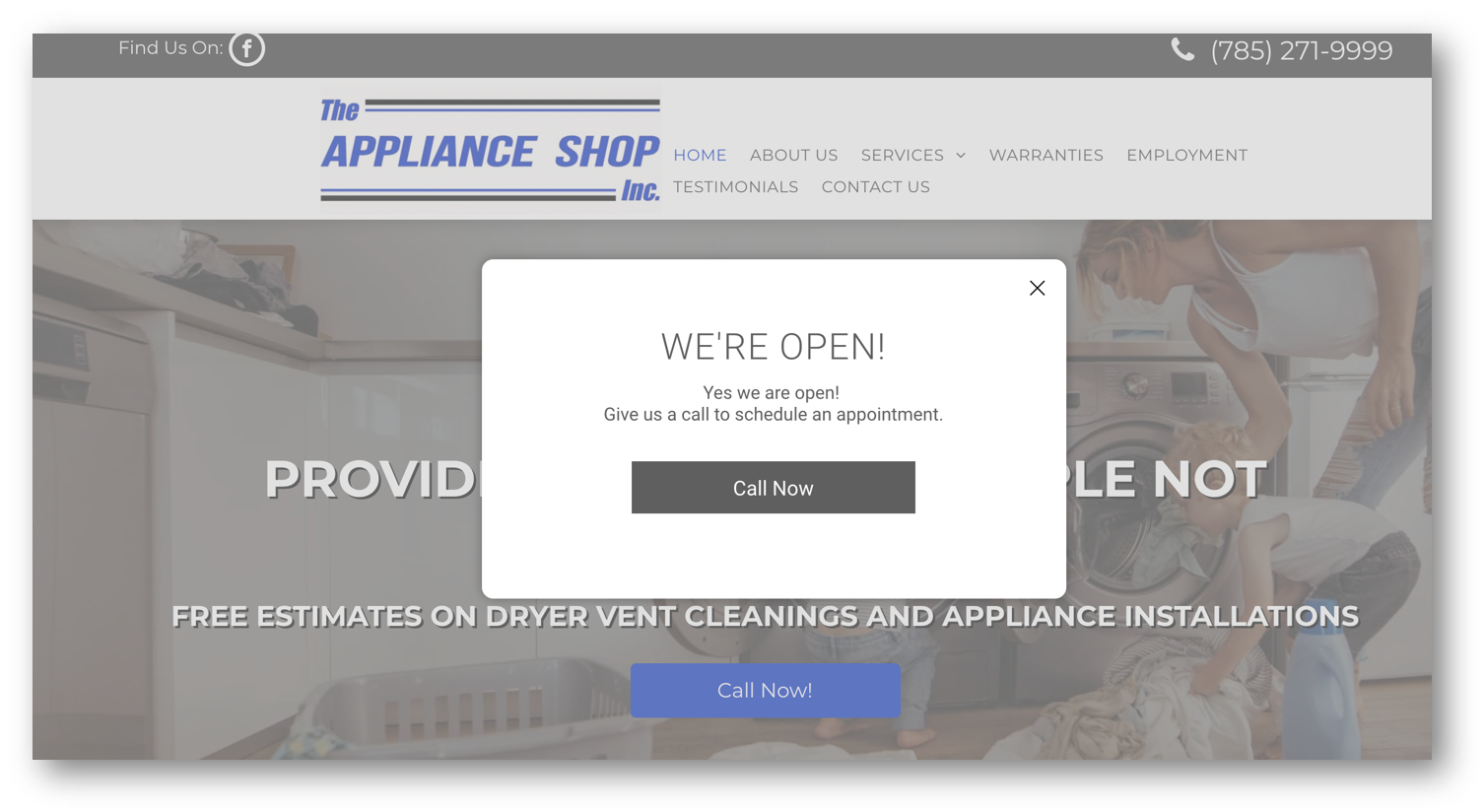 Tip: If you need to edit or delete the popup; just return to your website editor and select Personalize. You will then see your popup on the left-hand side of the screen.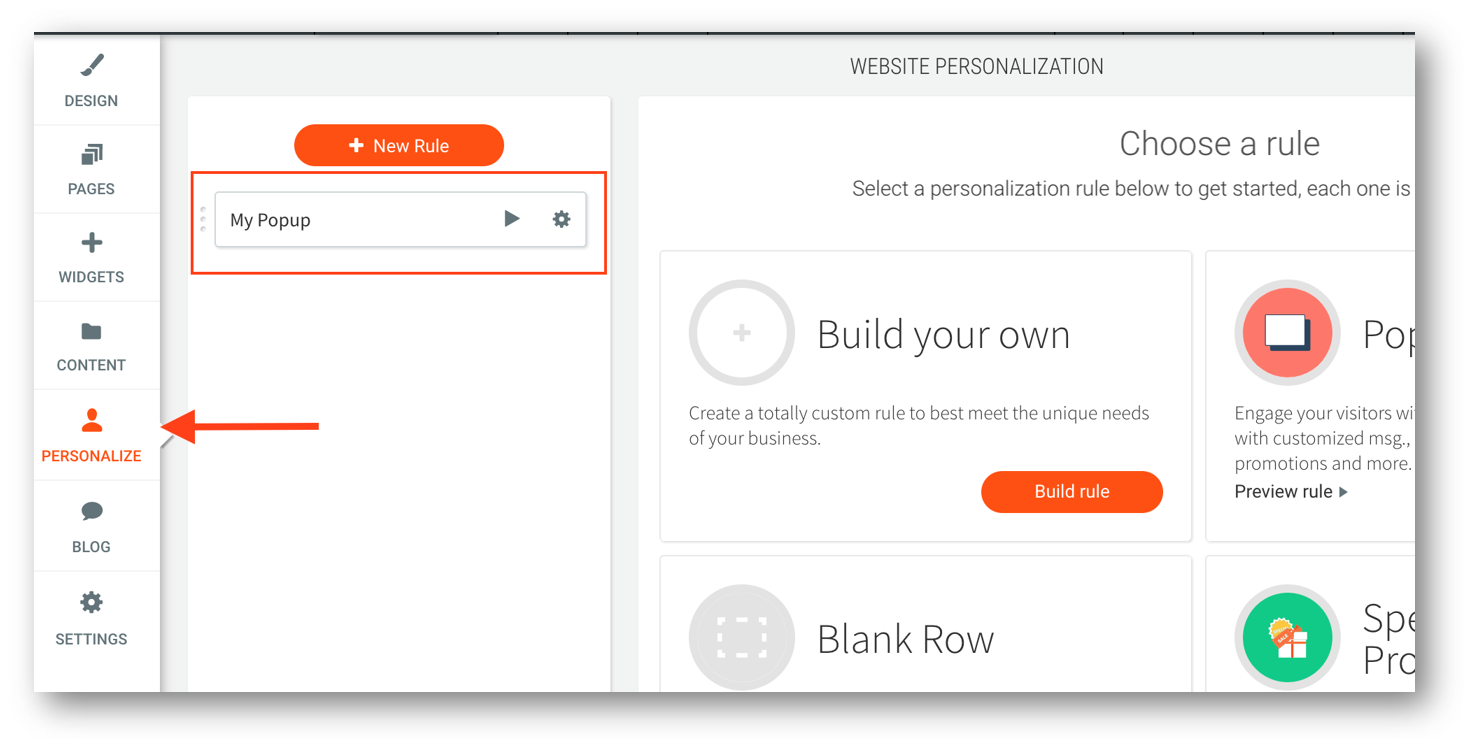 Click on the gear icon to bring up more options.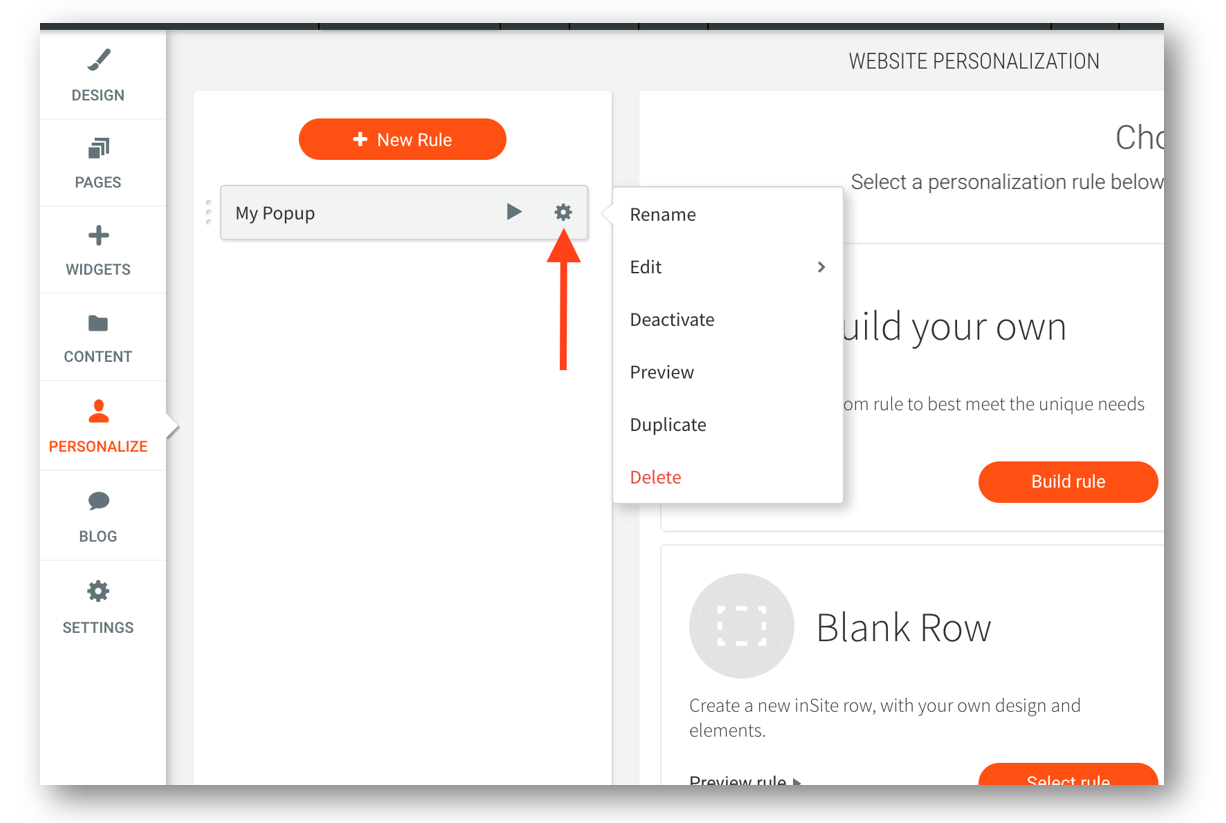 There you have it! You are now ready to keep your customer informed on all important updates regarding your business.