Essentially Well Oiled
Essentially Well Oiled was preparing to close their doors at their retail location and didn't know how they would stay afloat with no revenue from the store. They spoke to their Thryv customer success partner, who offered the solution of home delivery to keep them in business during this uncertain time. The client was able to quickly make the suggested changes of how they do business with their clients and has already started to book home deliveries.
They spread the word about their new home delivery option with a Thryv marketing announcement.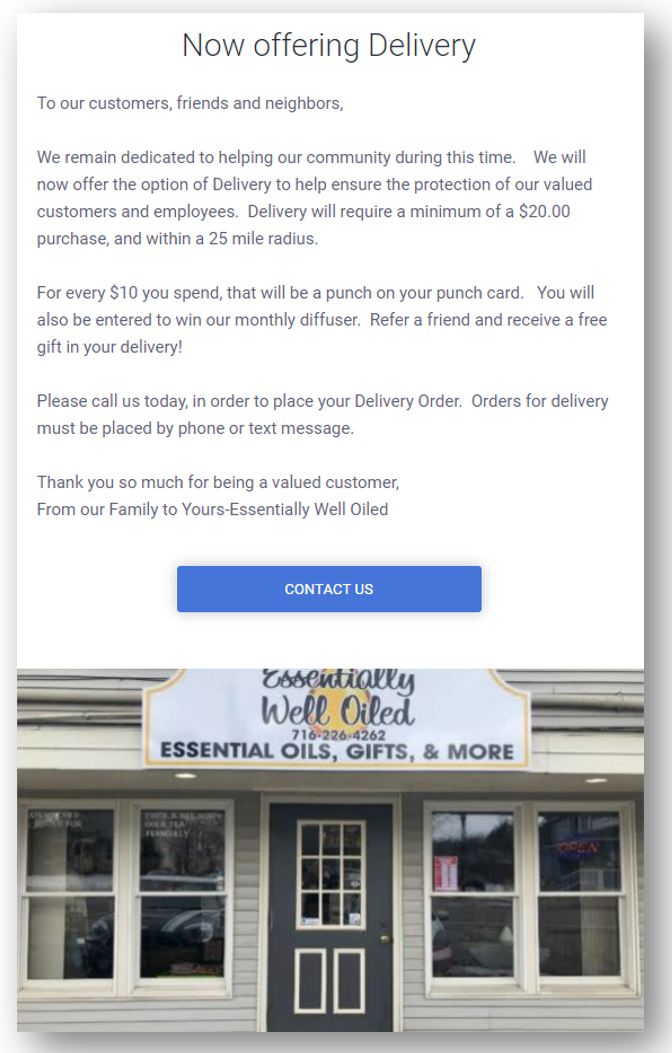 They also let their social media followers know about the new delivery option as well.