Clients contact your business multiple ways and Thryv captures it all. In doing this, duplicate client records can happen. Not to worry, we've got you covered. Once you identify a duplicate client record, you can merge it to your main client record. That way your client list stays clean and up to date.
To merge clients, navigate to the Clients tab and select the contacts you would like to merge. You can select up to 10 client records.
If only 1 client had engagements (messages, appointments, payments, etc) then that will be the primary client record.
If none of the client records have any engagements, then you will be able to select the client record you'd like to keep.
Select Merge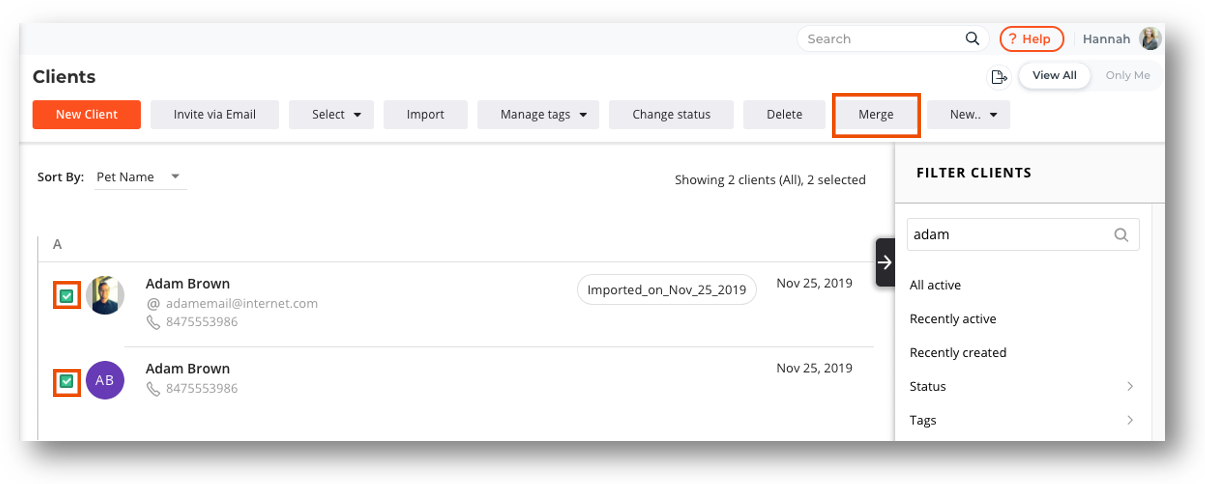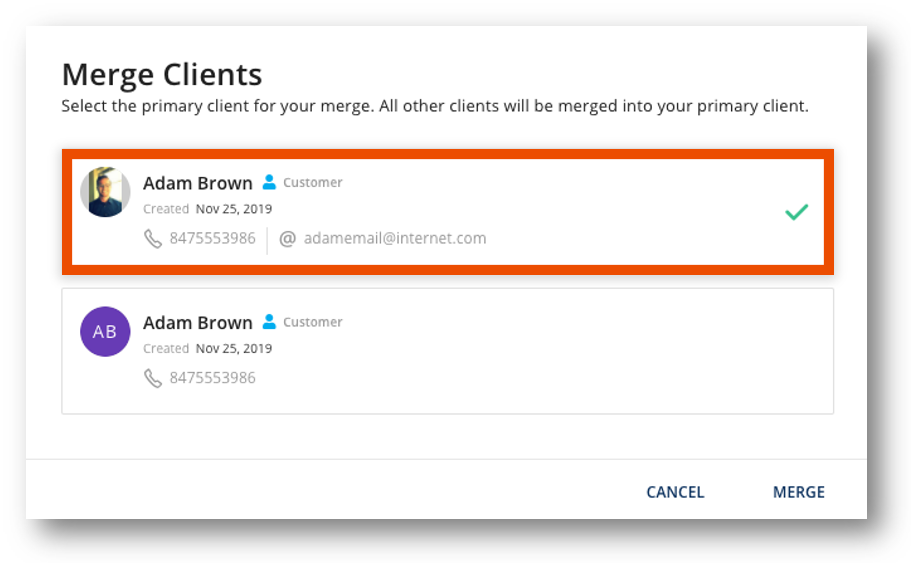 Note* Merging clients cannot be undone, so make sure you are sure that you'd like these contacts to merge.
Once complete, the duplicate client record's payments, appointments, and notes will be under the primary contact.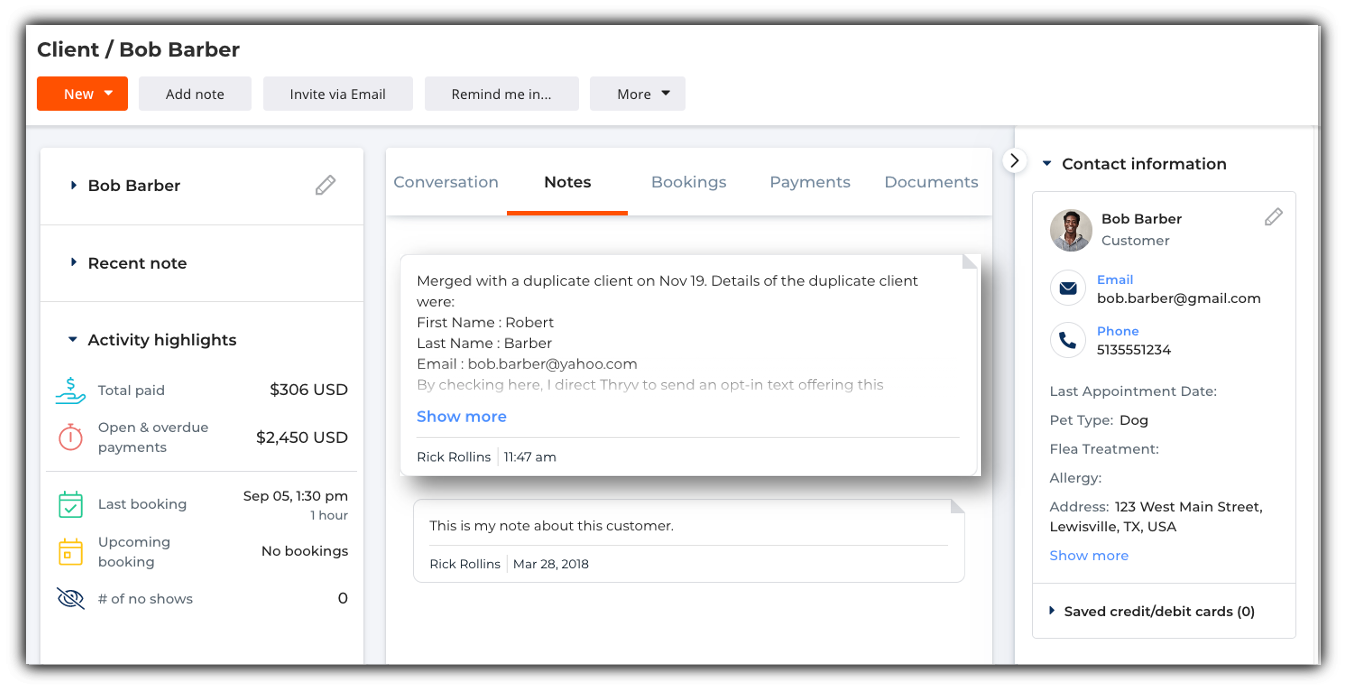 FAQs
What Information will Merge?

All messages, appointments, group events, estimates, invoices, payments, and their sources
Client details
Tags
Client Notes
Staff Assignments

Are all client records eligible to be merged?

No. We do not support a merge if one of the selected clients has one of the following:

Is connected to square, Quickbooks or Google reserve.
Has more than 1000 messages
Has more than 1 (pets, jobs, individuals, projects, ect...)
If you receive this message, one or more of the contacts has more than 1 job, individual, project, or etc. on their contact and cannot be merged.