Reputation Management plays a critical role in the success of any business. With Thryv Reputation Management you no longer have to worry about splitting your time between running your business and monitoring your online reputation. Thryv now has three added features to make managing your online reputation a piece of cake. We'll walk through all three below.
Review Response
Respond directly to each and every first-party review as well as reviews from Google & Facebook once they are connected to your account - right from your Thryv!
(A first-party review is a user review that is collected and displayed on your own website (after 5 reviews). A third-party review is collected by third-party websites, independent from your business.)
From the Reviews tab, housed under Reputation, you'll see a list of any reviews you already have out on the internet. You'll be able to see new reviews as they come in - you no longer need to check each review site and reply. You can respond directly from your Thryv. Click on Respond next to the review you'd like to reply to. This will open a fresh window with a free-form text field for you to type anything you'd like to say. Once you're finished, click Send & Publish for your reply to be sent to the review site.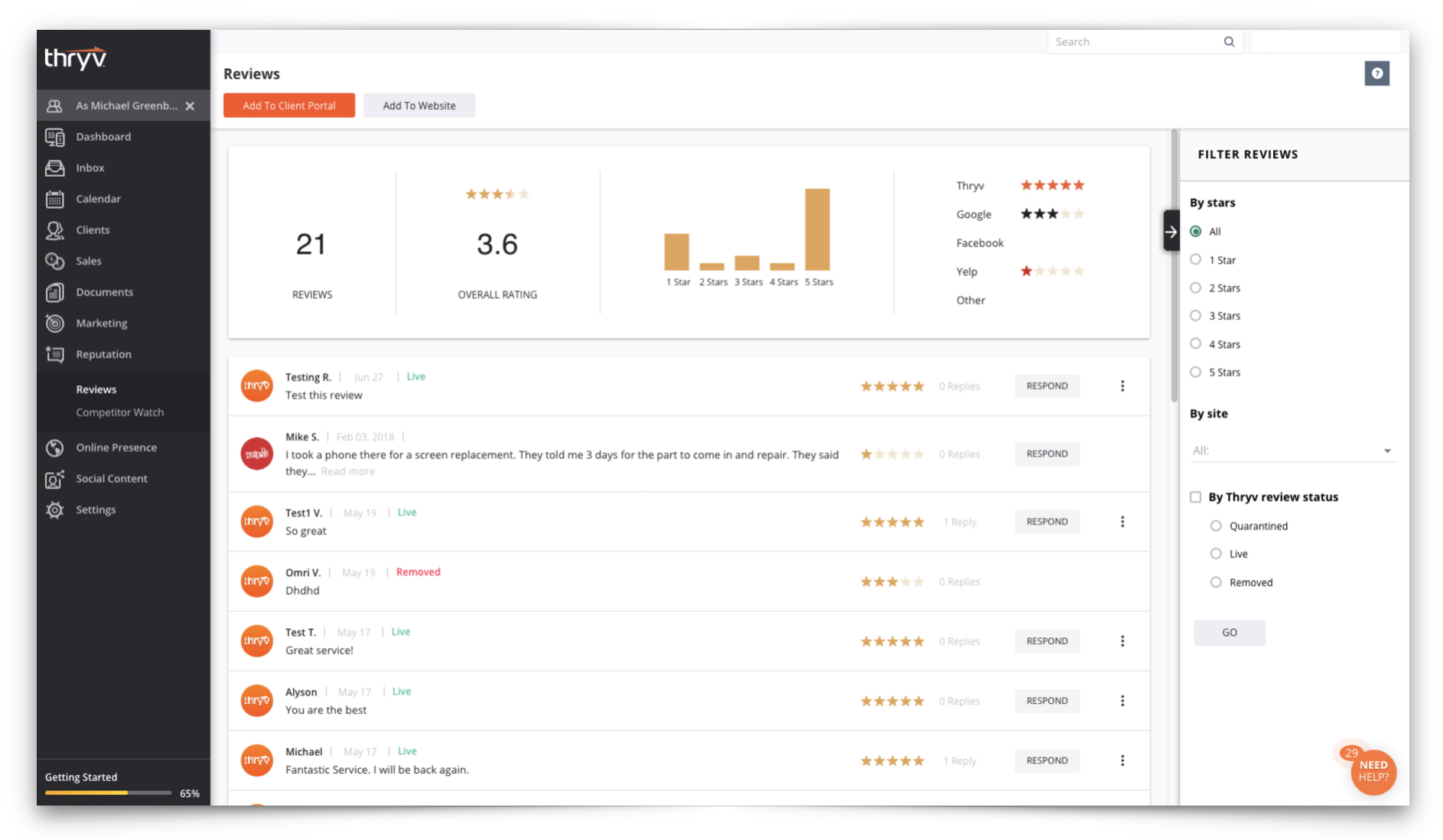 You'll also have other options in responding to your review. Clicking the tri-dots:

opens up the following window: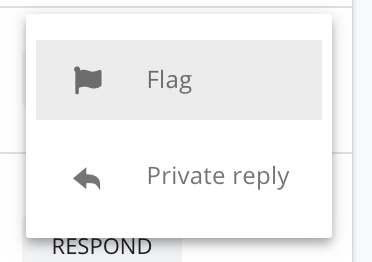 If the review you've seen is inappropriate, or spam, you can flag it. We will investigate the review and take action if necessary. You can report the review by selecting one of the following options that will pop up: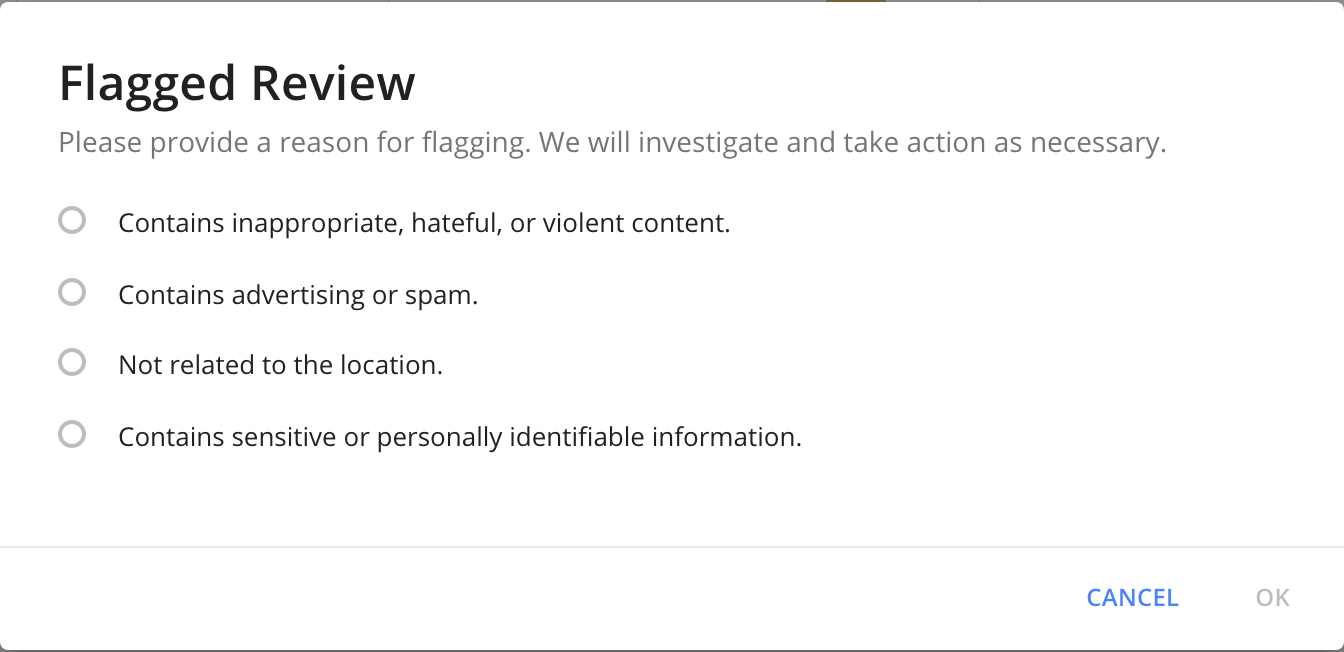 Private Reply will open up a conversation with the Reviewer, directly from Thryv. This enables you to handle responding in a private manner: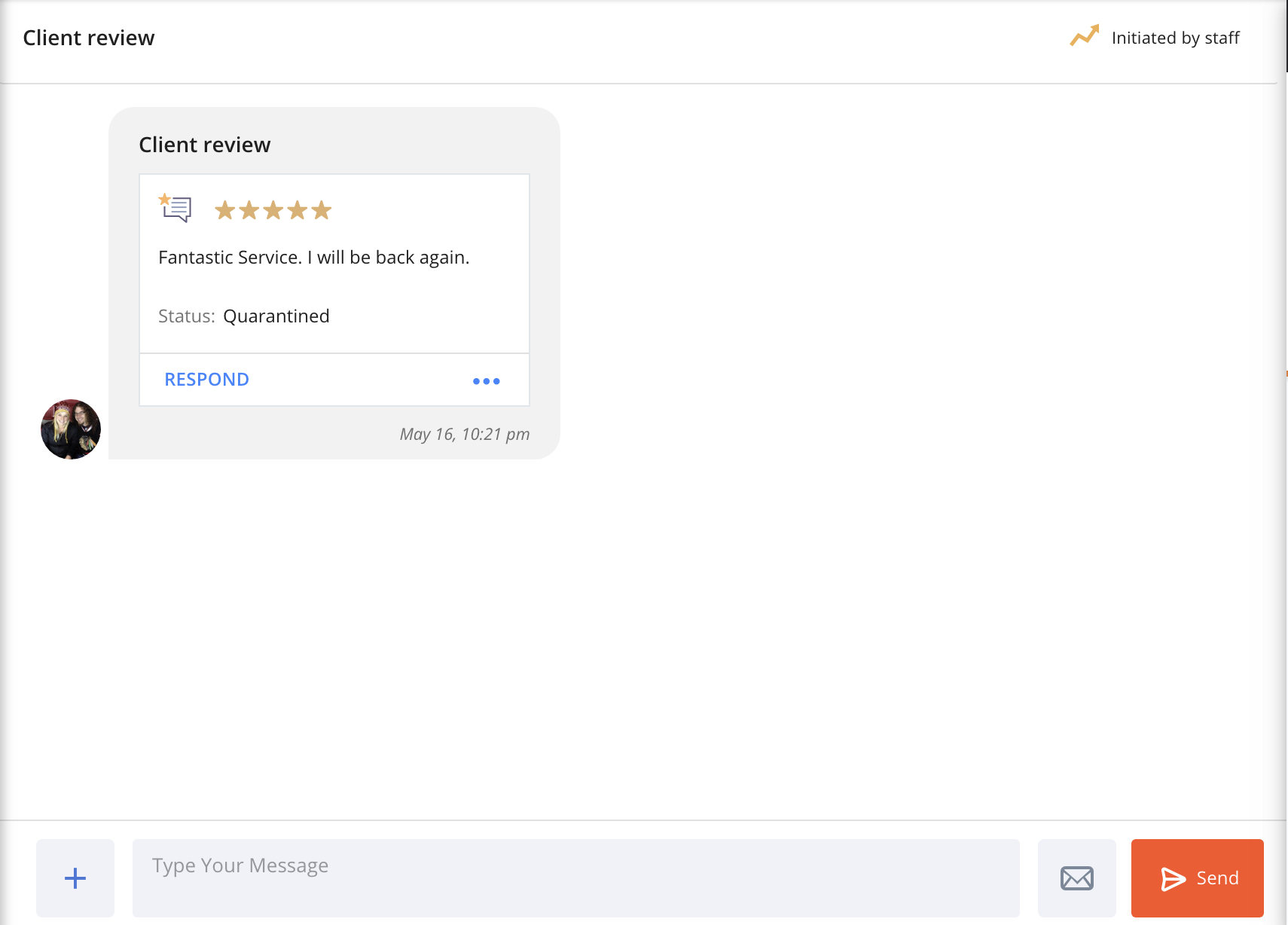 Statuses
You may notice some statuses next to your reviews. Thryv helps filter reviews that may be spammy or inappropriate and we give you the control as to whether or not they get published.
Live: This means the review is already live on the site the review was left on.
Removed: Indicates a review was removed after being flagged or reported.
Quarantined: These reviews have been filtered by Thryv. If you feel they are appropriate, you'll need to take action to have them published by using the tri-dots, and selecting Publish. If no action is taken, the reviews will automatically publish after 7 days.

Add to Client Portal/Add to Website
Showcase your awesome first- party reviews by adding them to your Client Portal or Website!

For more information on filtering your reviews, ratings and more, see this article.
Responding to Yelp Reviews
You can also respond to your Yelp Reviews directly from Thryv!
You must be a direct paid advertiser with Yelp
You must have your Yelp Credentials (you may be prompted to log in the first time.)
From your Reviews tab, select Respond next to your Yelp Review: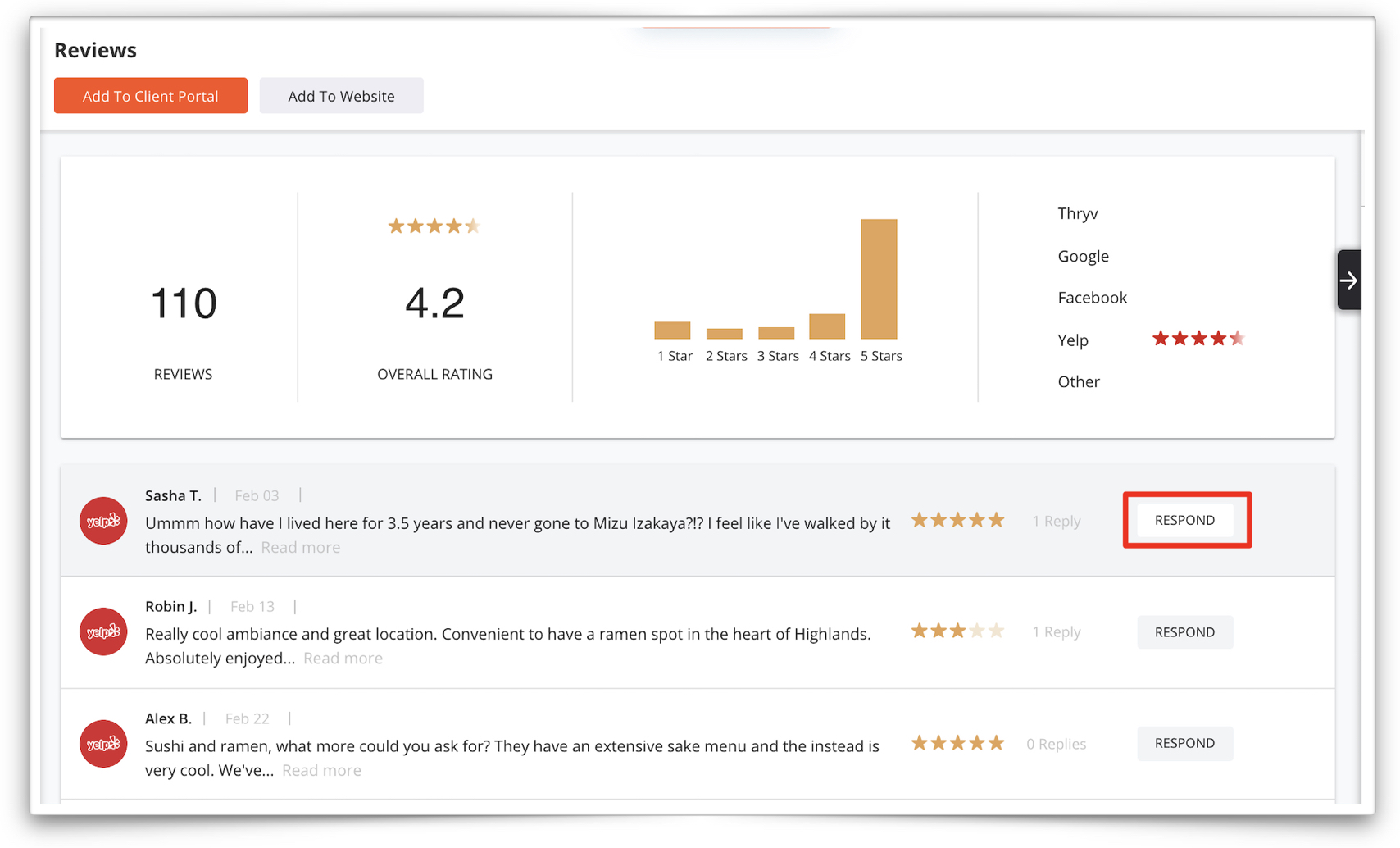 A box will populate and you will be able to Save & Publish your response directly from your Thryv software: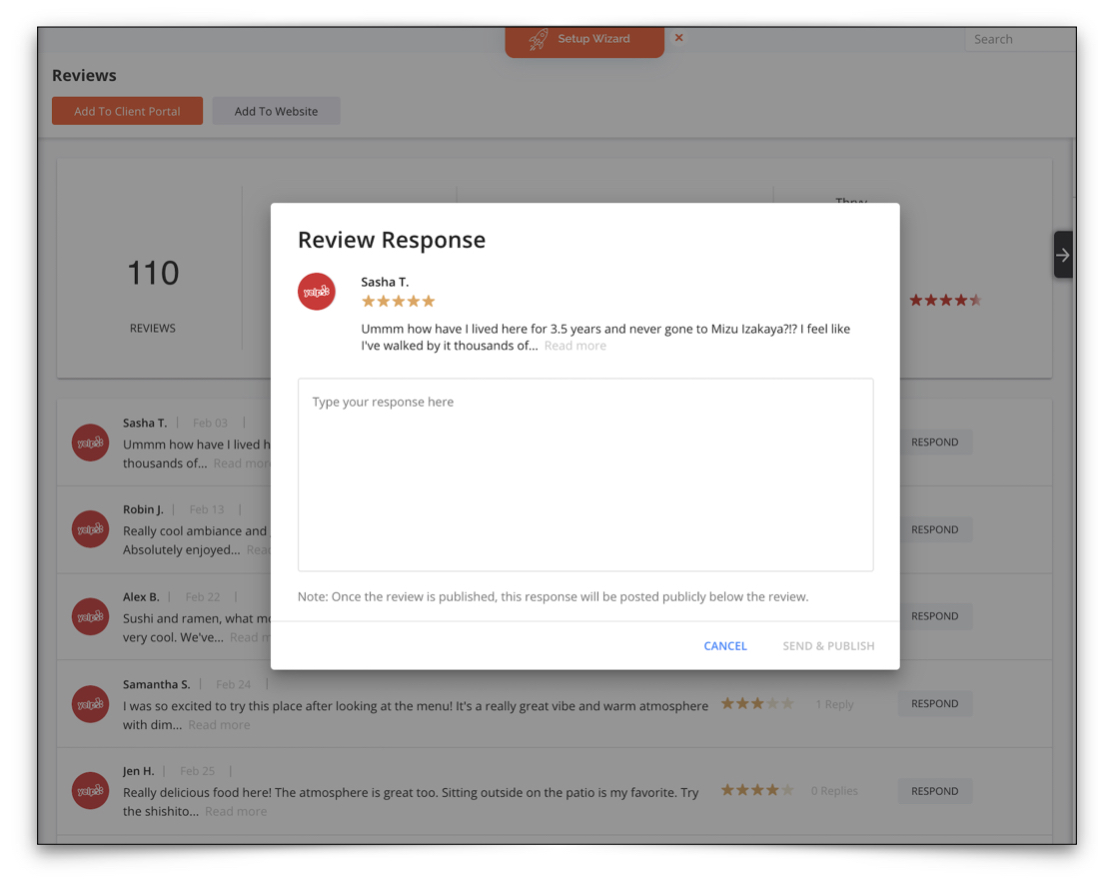 Have questions about Review Response Management? Ask our Thryv Support team. Thryv Support is available 24/7: