Overview
The Disqus Comments widget lets visitors leave comments on your website using the Disqus Platform. Comments can help promote interest and discussion on your site, and give visitors insight into what other visitors think of your service or product.
Guide
Add the Disqus Comments widget onto your responsive website. To learn more about adding widgets to your website, see Adding Widgets. Once the widget has been placed, the Content Editor will appear.
Enter your Disqus Short-name to allow users to comment using this widget. Until you do so, users will not be able to comment. For more information about the Disqus short-name, navigate to the support portal by clicking 'Disqus support portal'.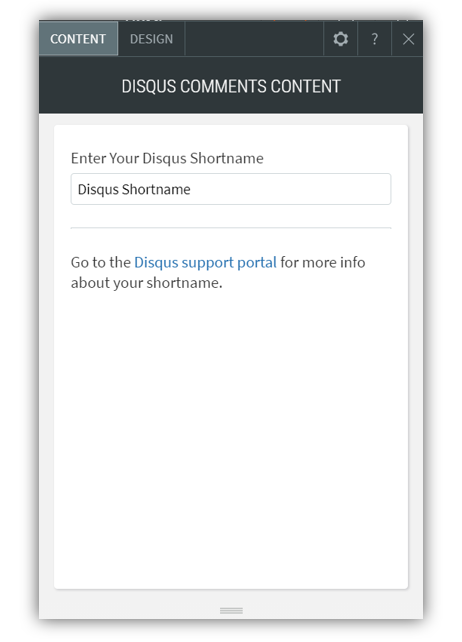 Design
Open the Design Editor by clicking the design tab on the top left corner or right-clicking the widget and selecting 'Edit Design' to change the spacing.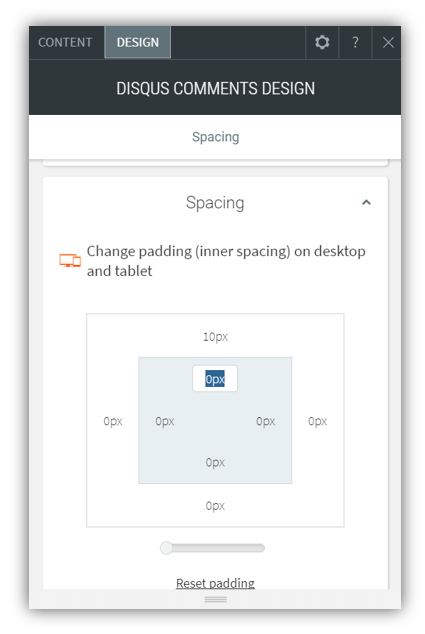 Customize the padding and margins (spacing around the widget) in the spacing section.