Overview
The PayPal Button widget makes it easy for website visitors to send you money using PayPal. You can use the PayPal button both for gathering donations and selling products.
Guide
Add the PayPal button widget onto your responsive website. To learn more about adding widgets to your website, see Adding Widgets. Once the widget has been placed, the Content Editor will appear.
Set up your PayPal Button
To set up your PayPal Button, follow these steps.
1. Enter a PayPal username.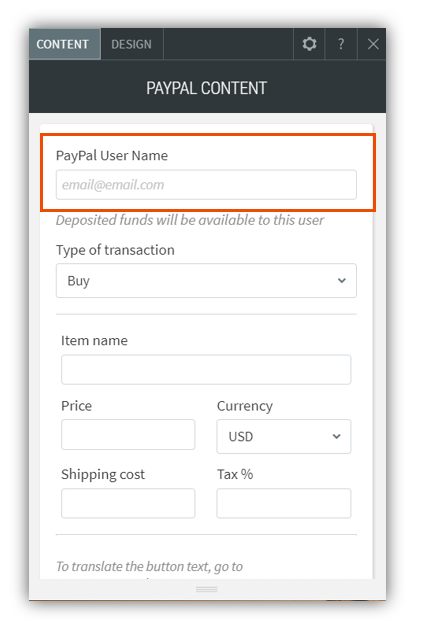 2. Choose a transaction type: Buy or Donate.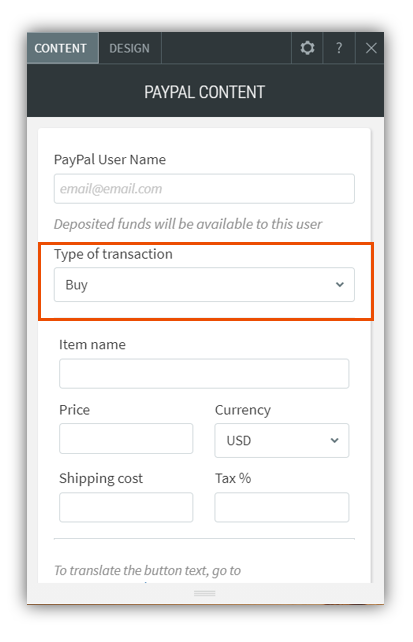 3. Enter an item name.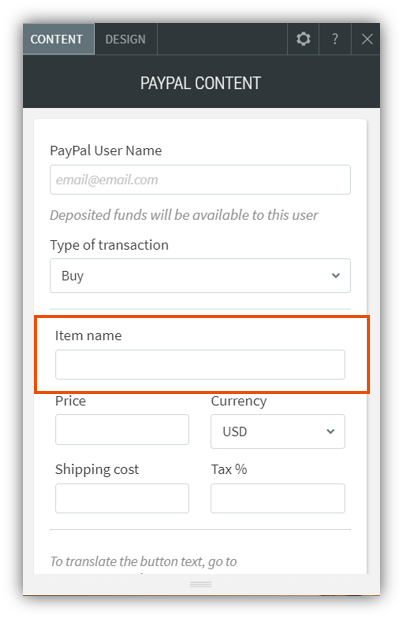 4. Enter a price.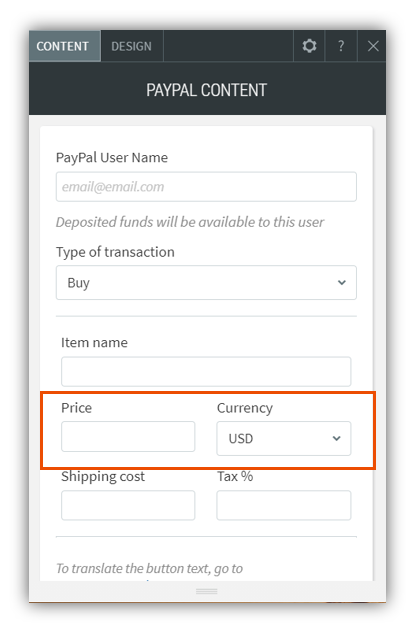 5. Enter a shipping cost.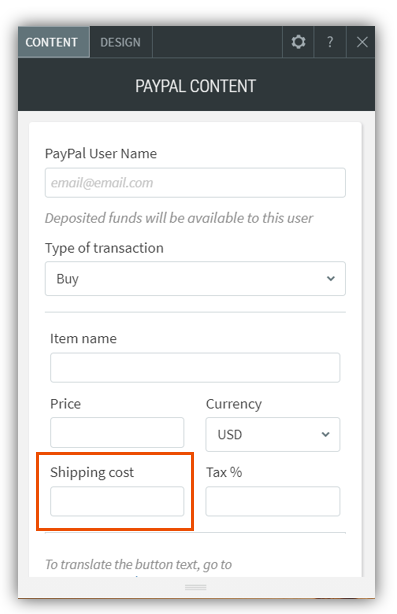 6. Enter a tax percentage.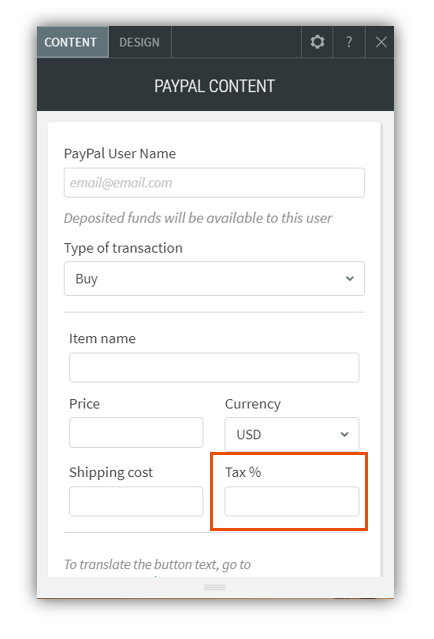 Design
Open the Design Editor by clicking the design tab on the top left corner to change the style and spacing of the PayPal button. Change the style and size of the button in the style section.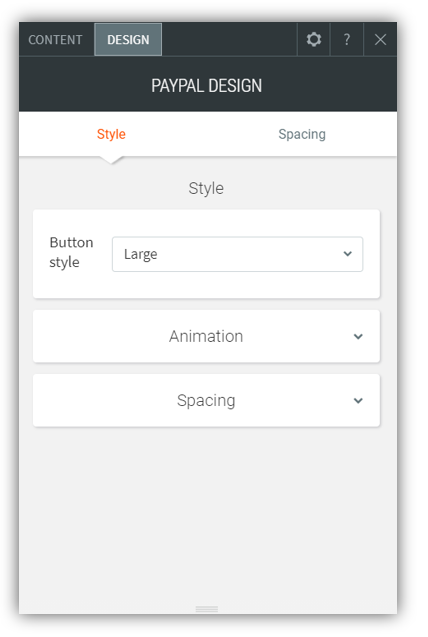 Customize the padding and margins (spacing around the widget) in the spacing section.
Considerations
To use the PayPal widget features, you must have a PayPal account.