Overview
Choose from a library of more than 1000 ready-made icons, or upload your own SVG file. You can change icon color, hover, background, border and more. Use icons to emphasize your text and balance the layout of your site.
Guide
Add the Icon widget onto your responsive website. To learn more about adding widgets to your website, see Adding Widgets.
Once the widget has been placed, the Content Editor opens.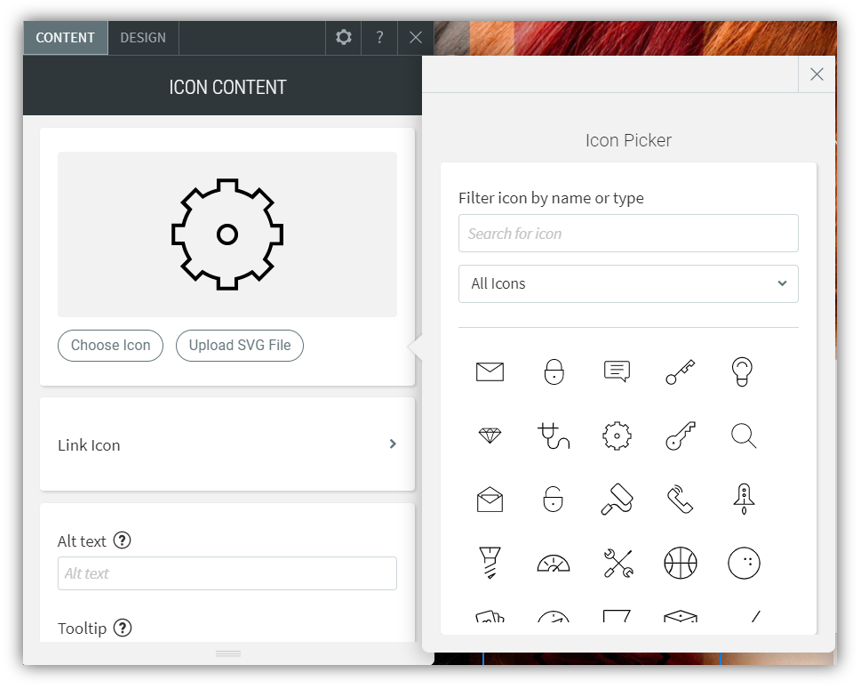 From here, you can select which icon you want to use as well as add a link, alt text, and a tooltip. When selecting an icon you can choose from our built-in gallery or upload your own as an SVG file. Once you have your icon setup click on the design tab at the top to select additional display options.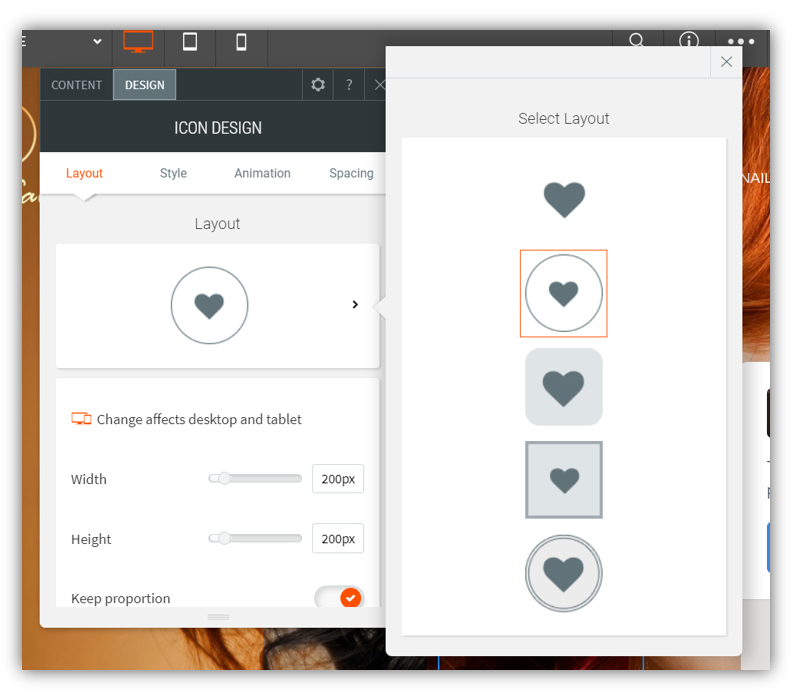 In the Design Editor, you can make changes to the layout of your icon, adjust the icon size and color, and make changes to the spacing of the widget.
Considerations
SVGs can be resized without losing resolution.