So, you may have recently purchased Thryv, and one of the first things you may have done was update your Business Profile and Activate your Listings with Yext. You're probably thinking "So, that's done...why do I need to keep this up?" In this article, we give you the answer. But first, some statistics:
50% of businesses have seen listings for their business that have not been accurate. 70% of small businesses say they don't have time to manage their listings on all of the many sites that consumers use, and only 23% of small businesses have any idea on how listings drive traffic to their business. (Source: Search Engine Land) Thankfully, you are one of many small business owners who decided to purchase Thryv, which comes with Listings Management, Powered by Yext, so you don't need to worry much about falling into these categories. But, why do you need to keep up with it?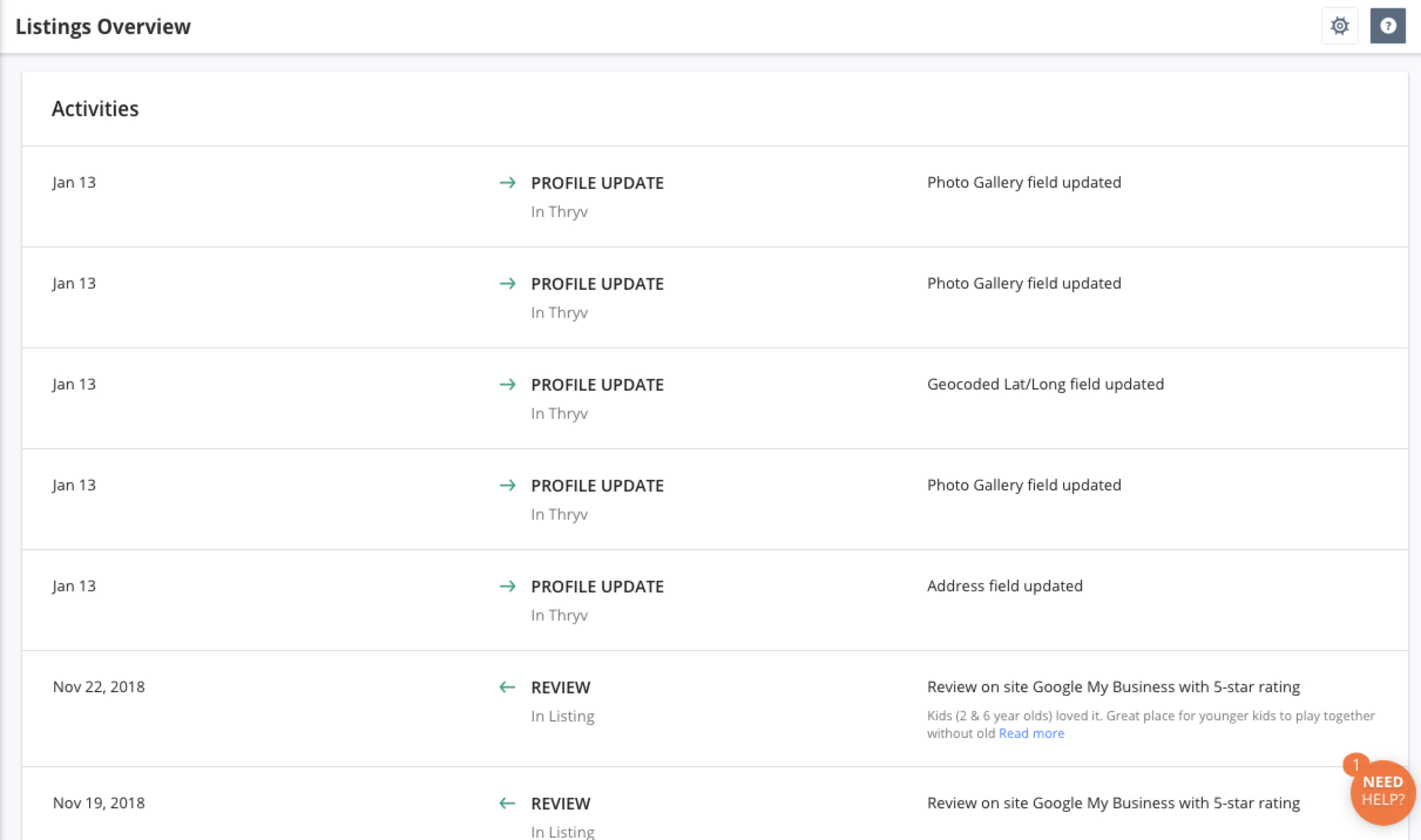 Think back to before you purchased Thryv. You were probably having a hard time keeping up with your listings one-by-one, right? Are my Yelp hours listed as the same hours as my Google My Business Profile? What about all those small, local sites that I probably don't even know about? Thryv helps you manage all of this from one, single point of entry, pushing out accurate data all at once to over 70+ sites - both big & small.
By using Listings Management with Thryv, you are guaranteed that your listings on these websites are locked down - meaning, no one else can update them or suggest a change without being blocked by your Thryv. This helps to ensure that no matter where your customers are searching for you, they are always getting the information, hours and contacts that you want them to see.
We have a variety of articles for you to read regarding how to get the most out of your Listings Management with Thryv. Go forth & read them, and sleep well tonight knowing that your business information is safe!
Have a suggestion for us? Send them to our Community!