If you already have a Stripe account, connecting it to Thryv has never been easier! We will walk you through the steps below on how you can start receiving your payments from your customers using your Stripe account. Our High-Thryv Recommendation is that you only connect your Stripe account if you 1) have an existing Stripe account 2) have not connected any other payment gateway yet.
If you have already connected your Braintree account, there is no need to disconnect it to connect Stripe. For more information, see our FAQ.
To connect your Stripe account, click on the "Sales" tab: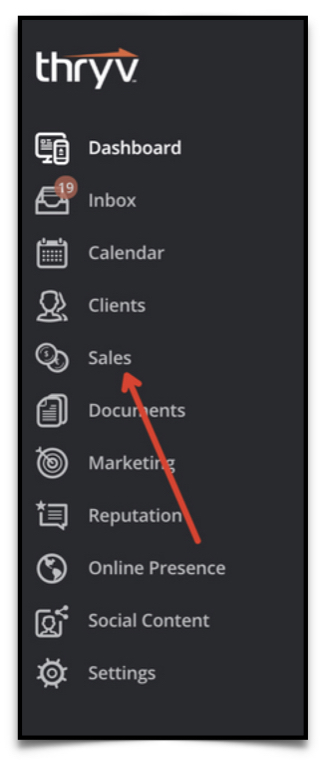 On the following screen, you will see your two options to connect a payment gateway. You will need to first select the radio button next to Stripe, and then Connect.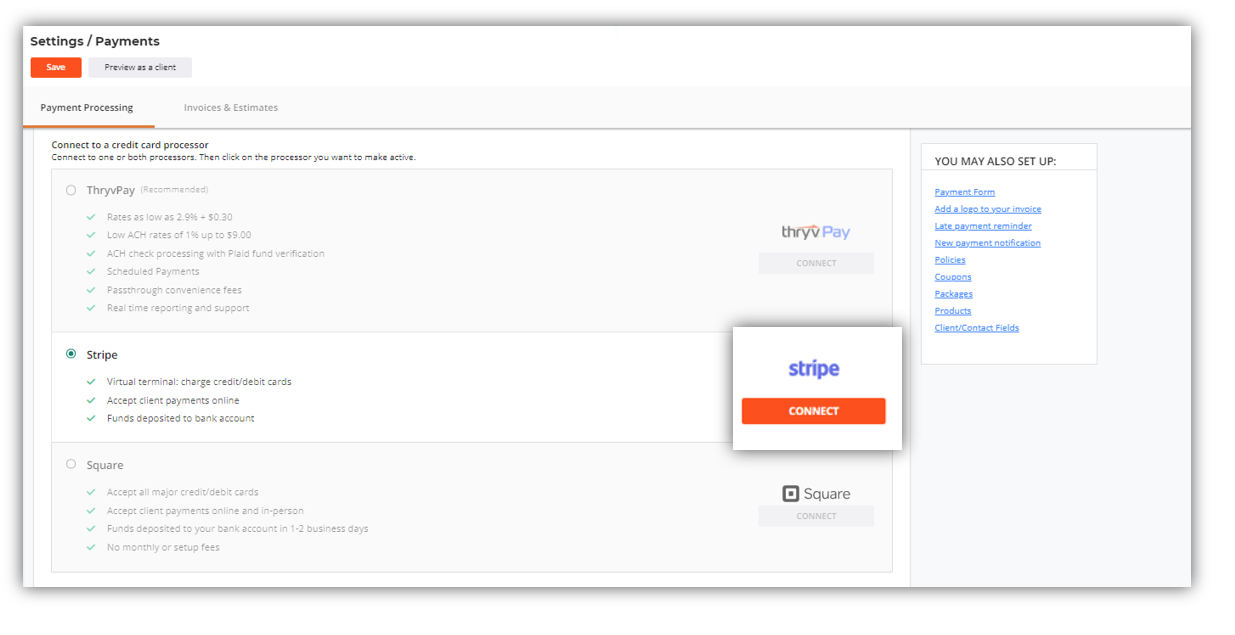 Next you will see the following window, and you'll need to input your information to complete this process. If you already have a Stripe account, sign in by clicking on the link in the top right corner as pictured below.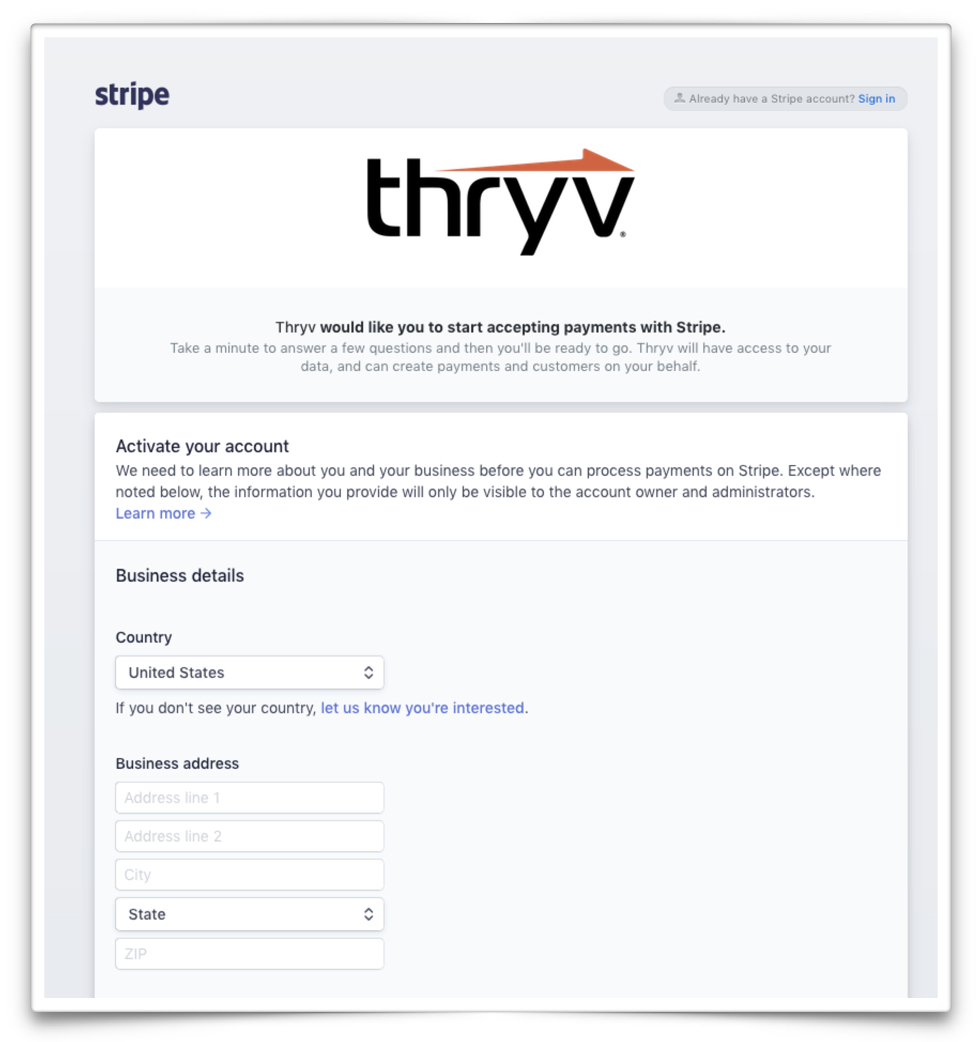 Submit your Stripe form by clicking "Authorize access to this account" button: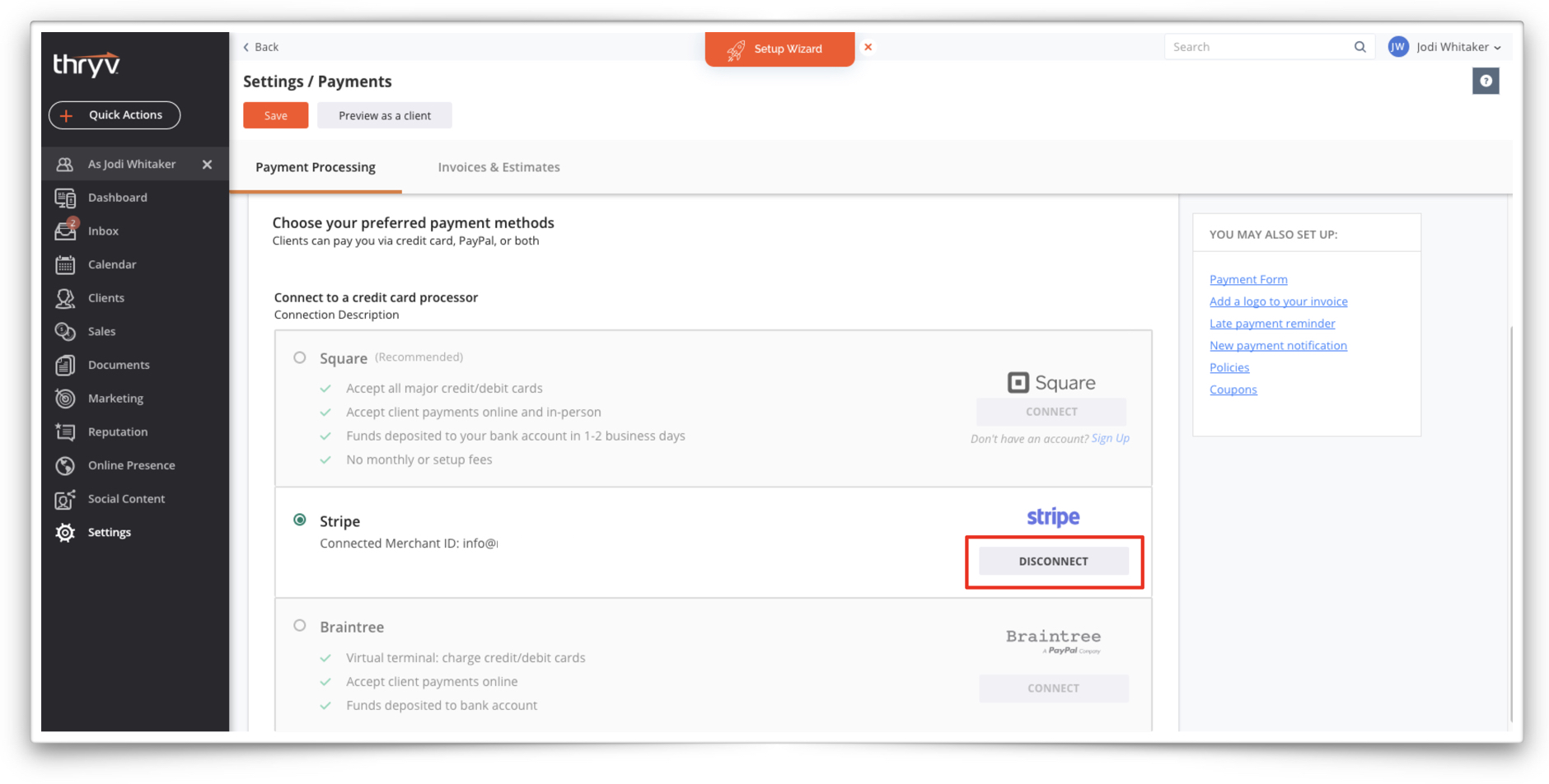 You'll know your Stripe account is connected when it says Disconnect under the Stripe logo.