Clients
Clients capabilities on Mobile allow you to have in the palm of your hand all the information you need about your client to ensure a consistent and lasting client relationship from your mobile device.

Ability to view all profile info, bookings, conversations, sales, documents and appointments.
View all clients based on tags.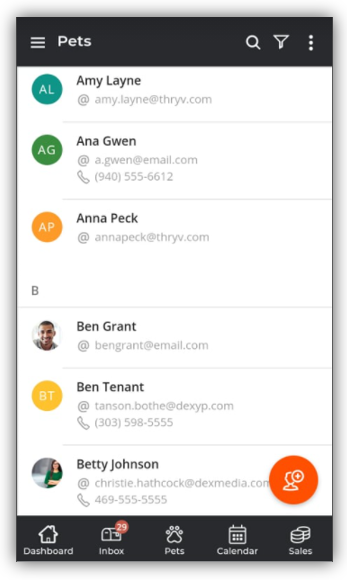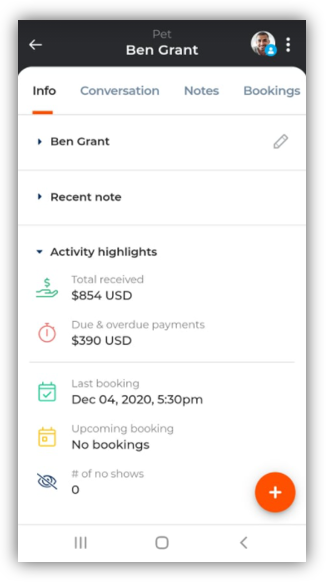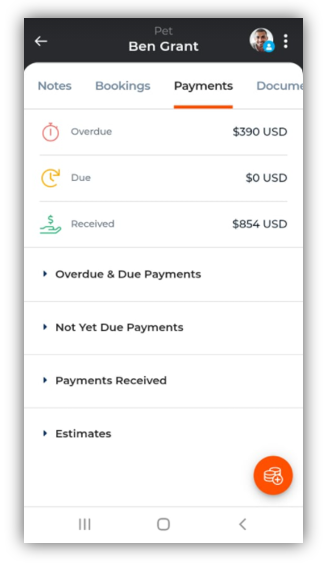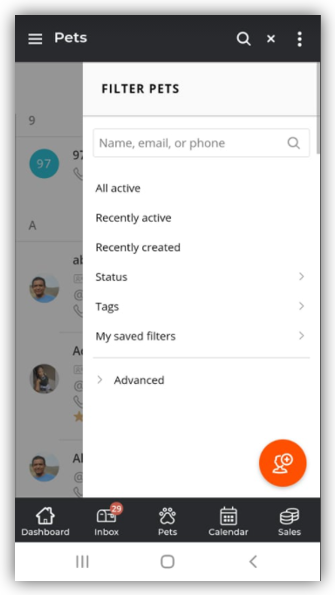 For more information go to the Clients articles.