The Client Portal is the area where your customer can easily interact with your business on any new or existing interactions.
When your customers are interacting with you using Thryv, you will be able to give them a more customized and modern feel when viewing their history with your business. This will give an overall snapshot of all the interactions the end consumer has had with your business. They can easily see if they have any outstanding invoices, schedule a new appointment, get important business information, interact with your business, etc..
View of Client Portal login :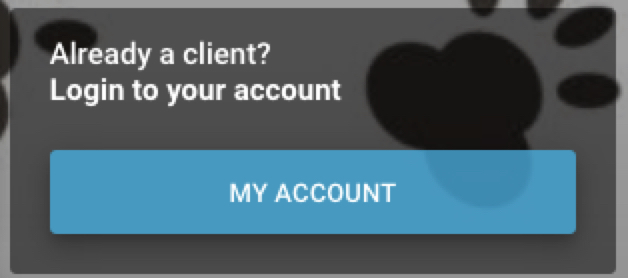 (Note: If your customer is already listed in your CRM, they will have to click "My Account", and input their email address or phone number for a link to be sent so they can login.)
After clicking on My Account, your customer will be prompted to enter either their email address or phone number.
Client Portal Login with One-Time Code
Your customer will receive a 6 digit code to their phone number or email address, according to their contact information in their client card.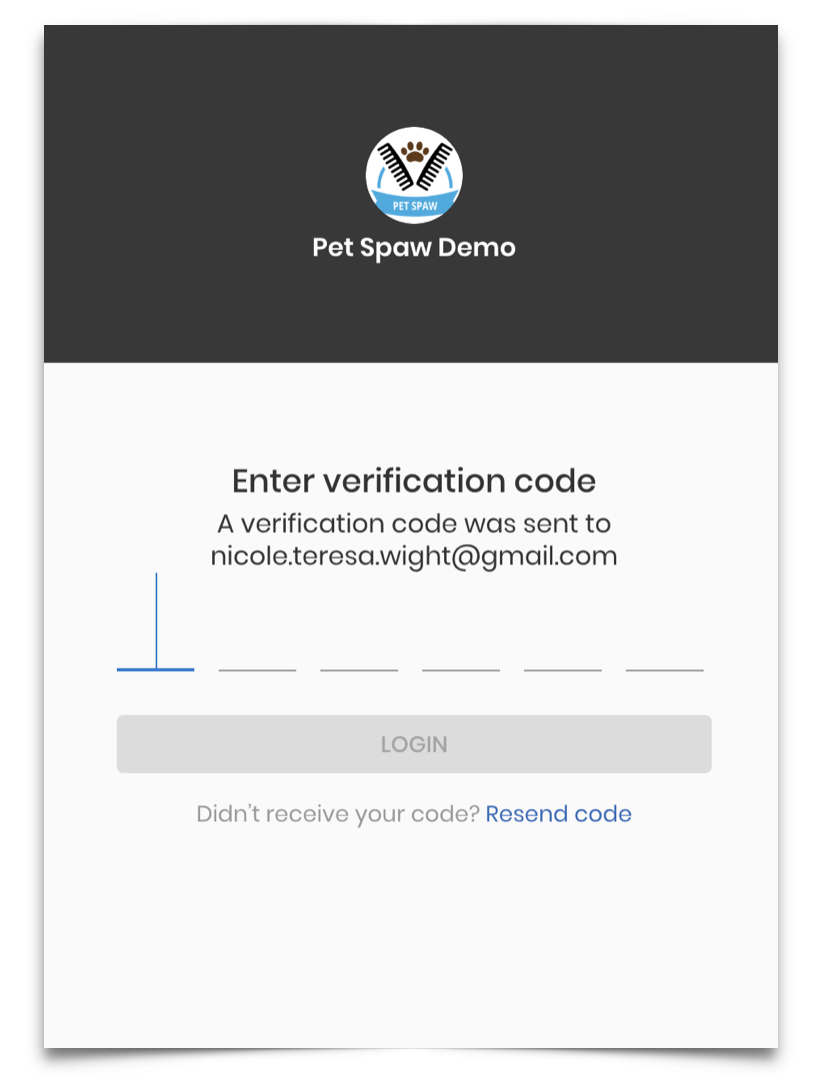 Client Portal Dashboard for end consumer - Desktop View: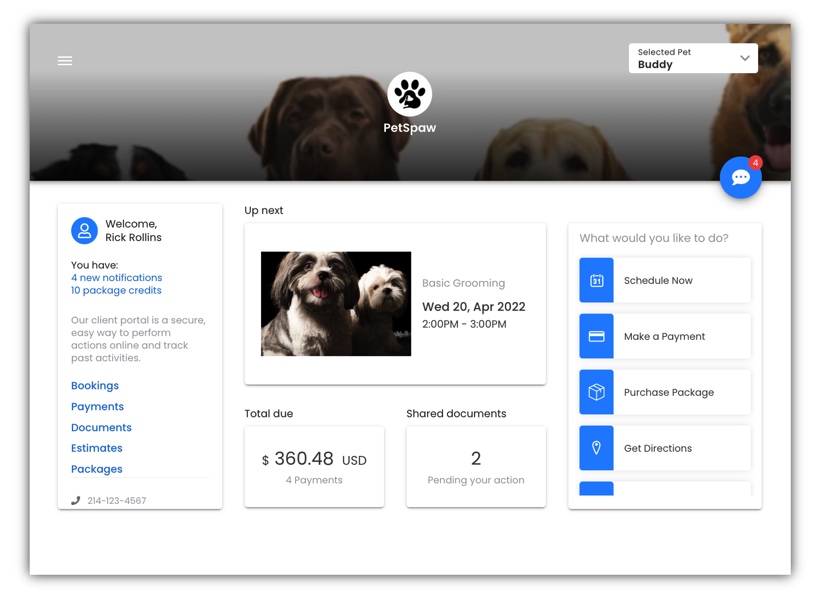 Clients will be able to read and respond to messages that you send them when they click on the message icon

Note: When your customers are on the conversation page, any messages you send will appear in real-time, no need for your customer to refresh the page! As long as you are viewing their conversation from their client card, incoming messages will auto-refresh as well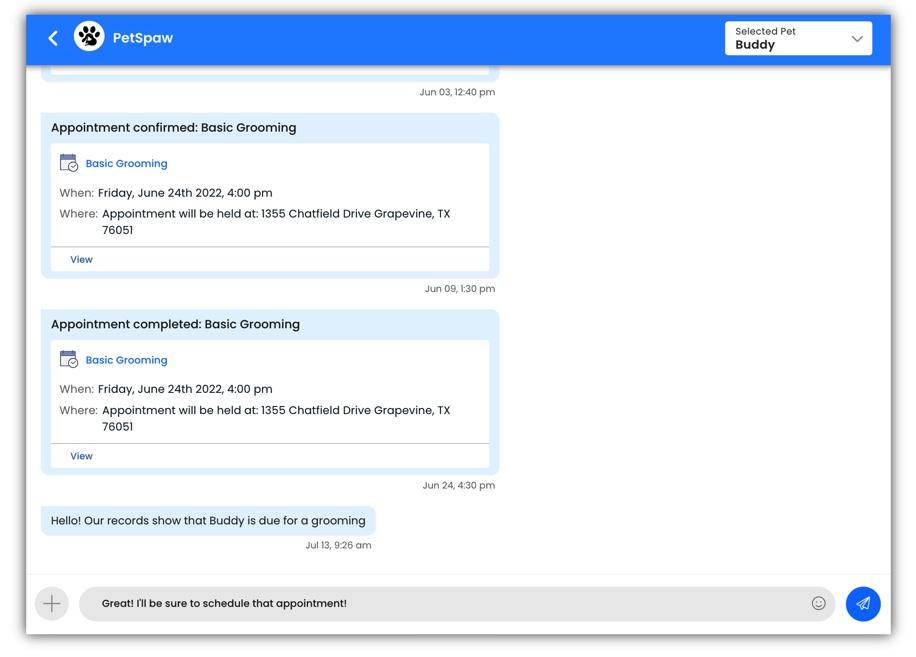 When a message is sent that is very long, a condensed version of it will appear. To read the full message, both you and your customer can click on Show More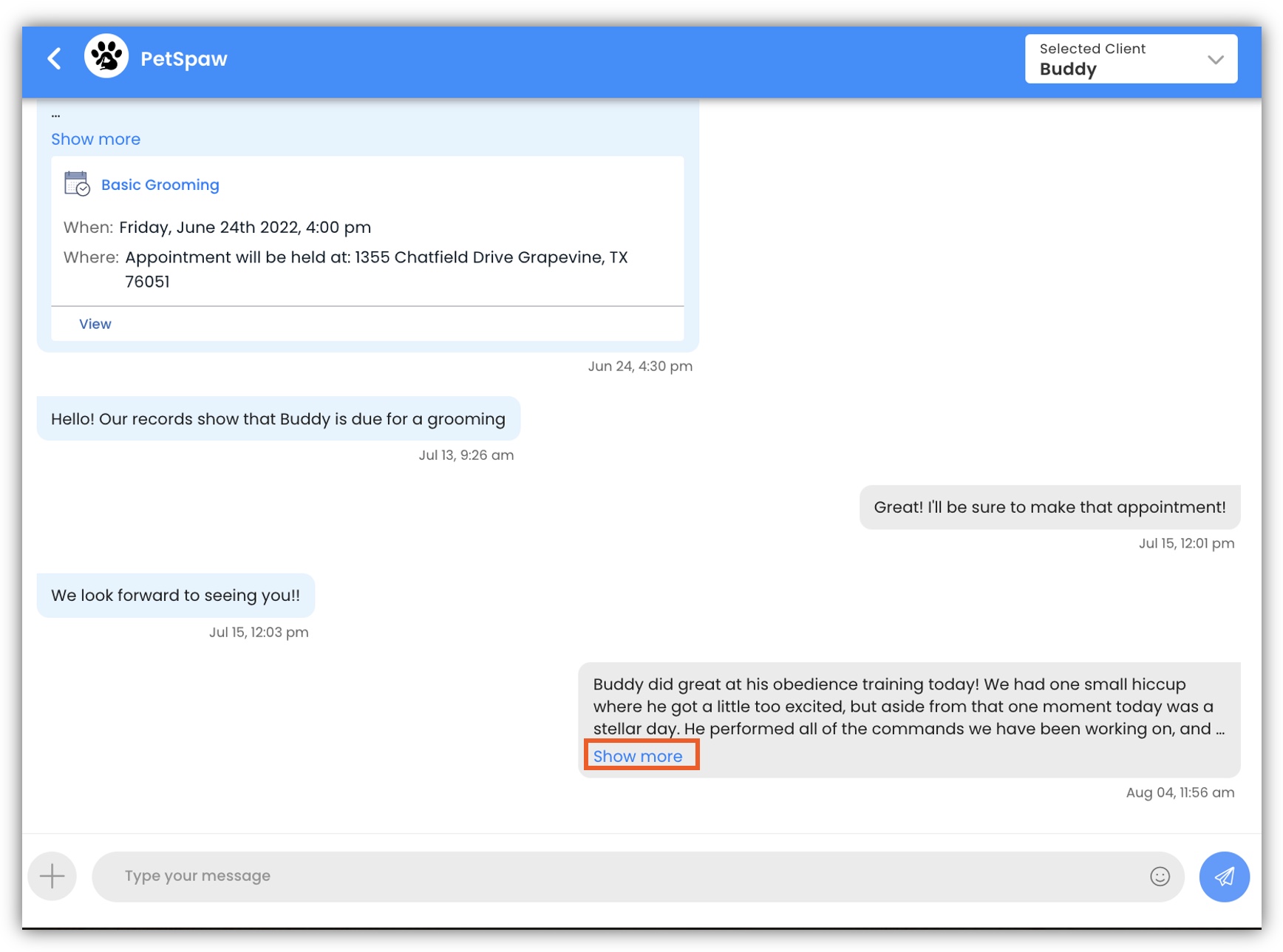 To collapse the message once again, click on Show Less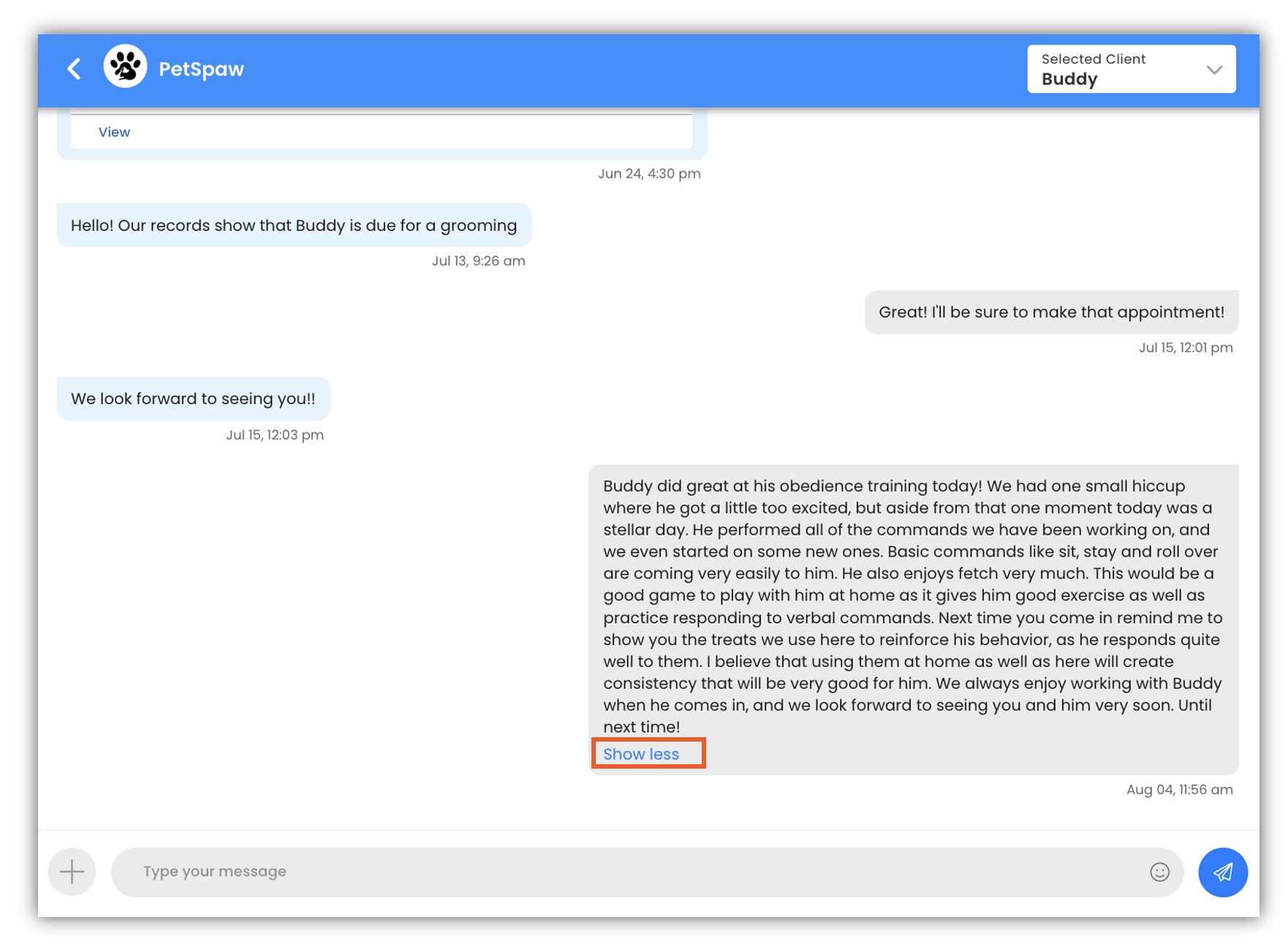 Clients can also send emojis using the emoji selector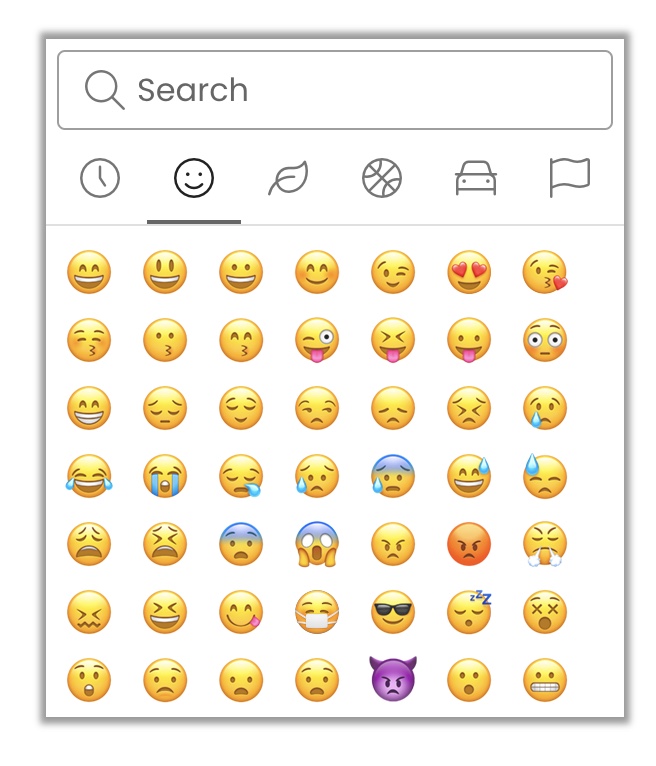 Clients will be able to see their Upcoming & Past Bookings by clicking on Bookings: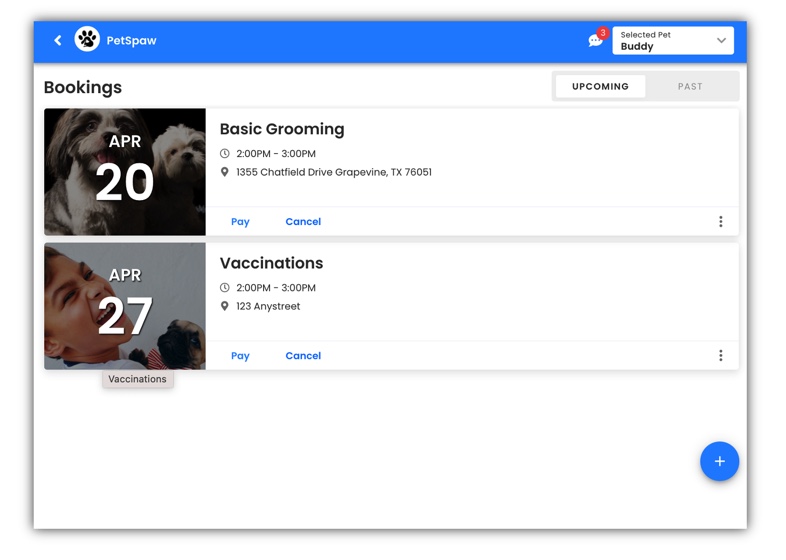 They'll also be able to see their Bookings Overview in a whole new way: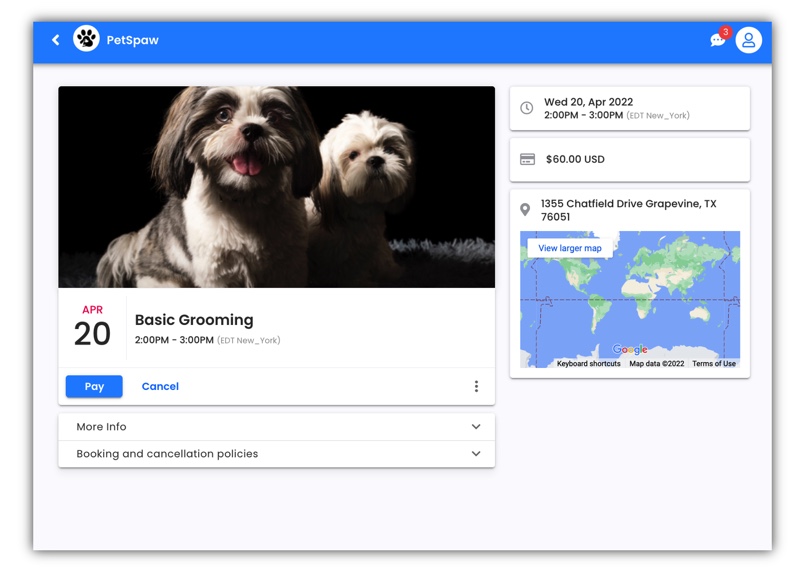 Clients will be able to view & accept Estimates: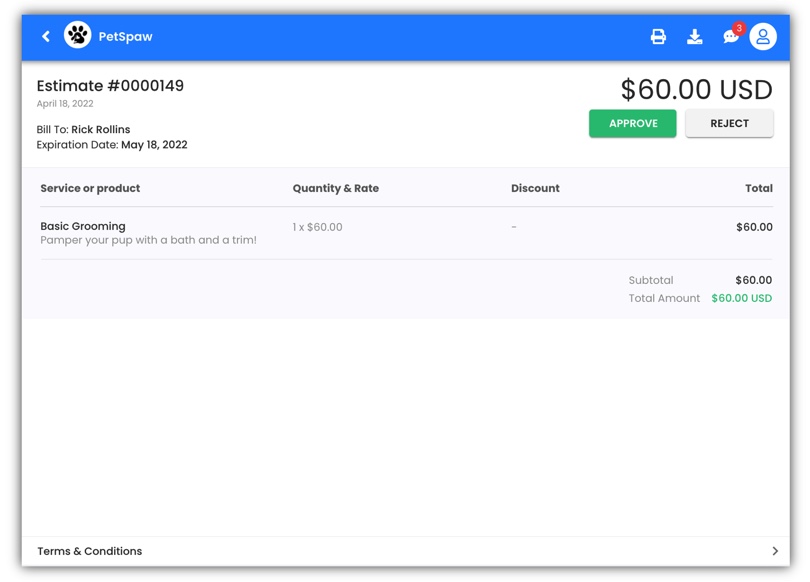 Invoices, Payments Received, Partial Payments, Refunds & Estimates are also viewable if your customer selects Payments: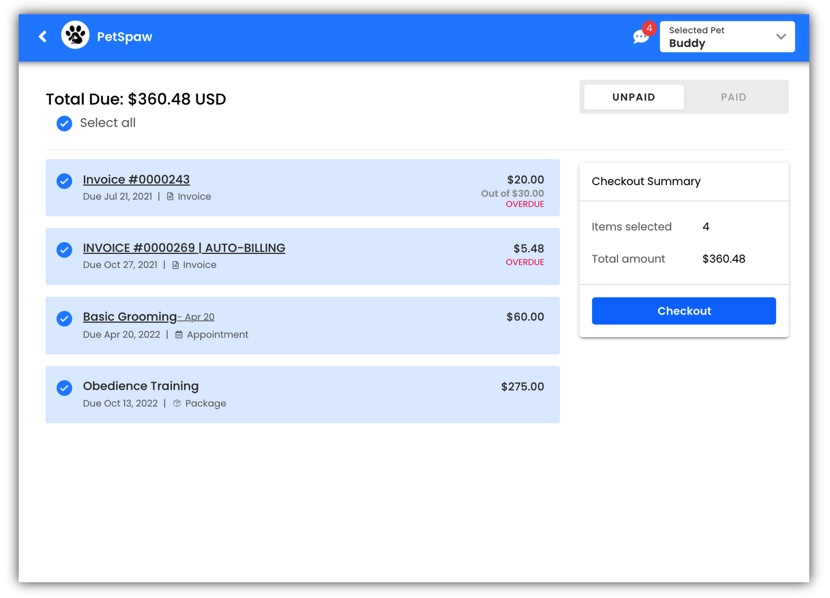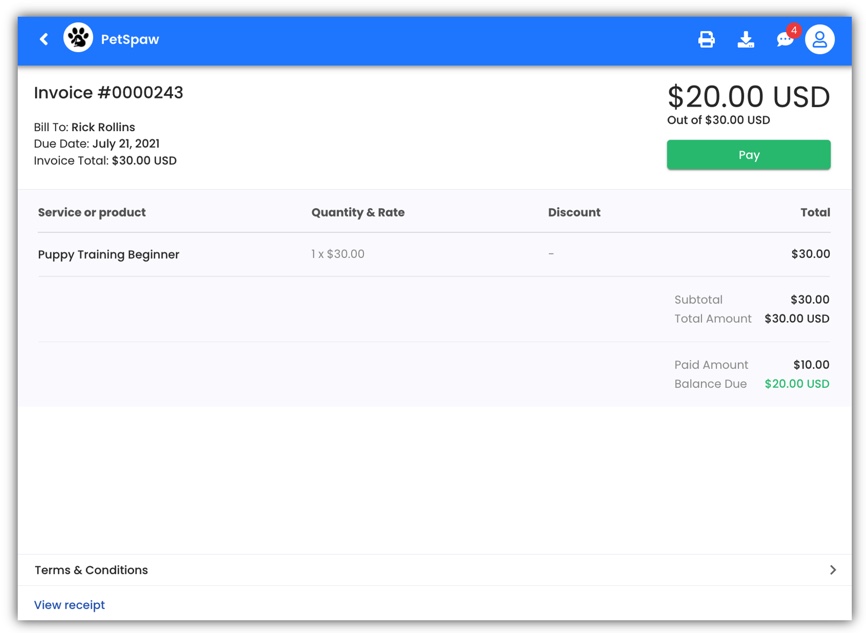 Your customers will now see a very sleek receipt: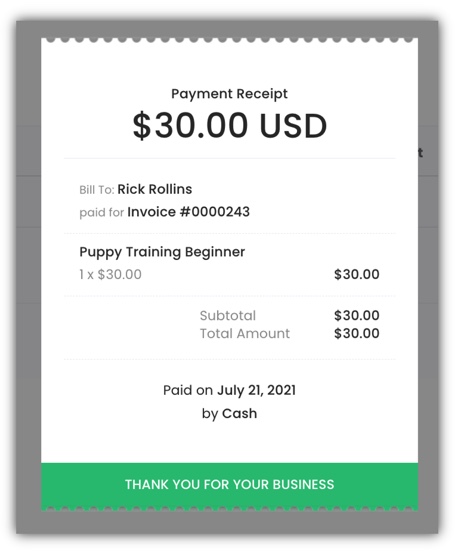 Documents shared with your customers will appear under Documents.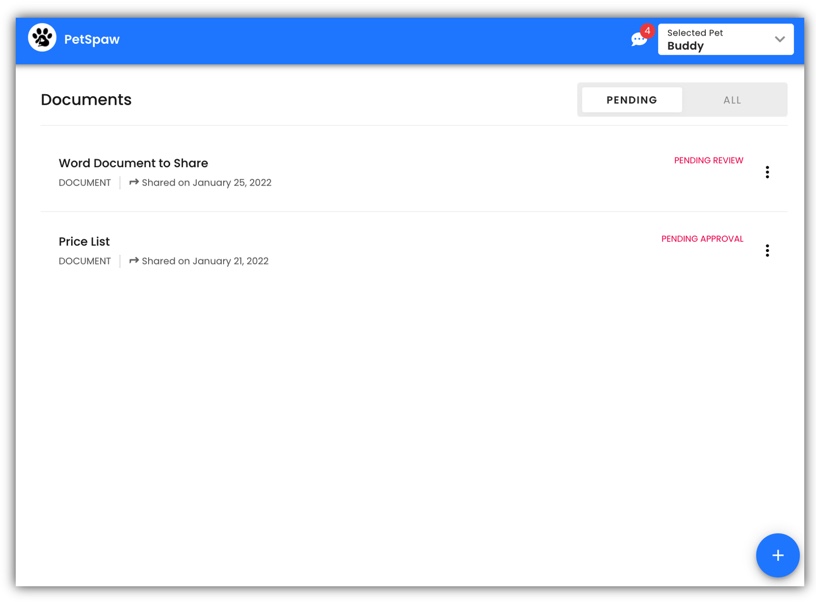 Clients can also keep track of their available Package Credits or view their Packages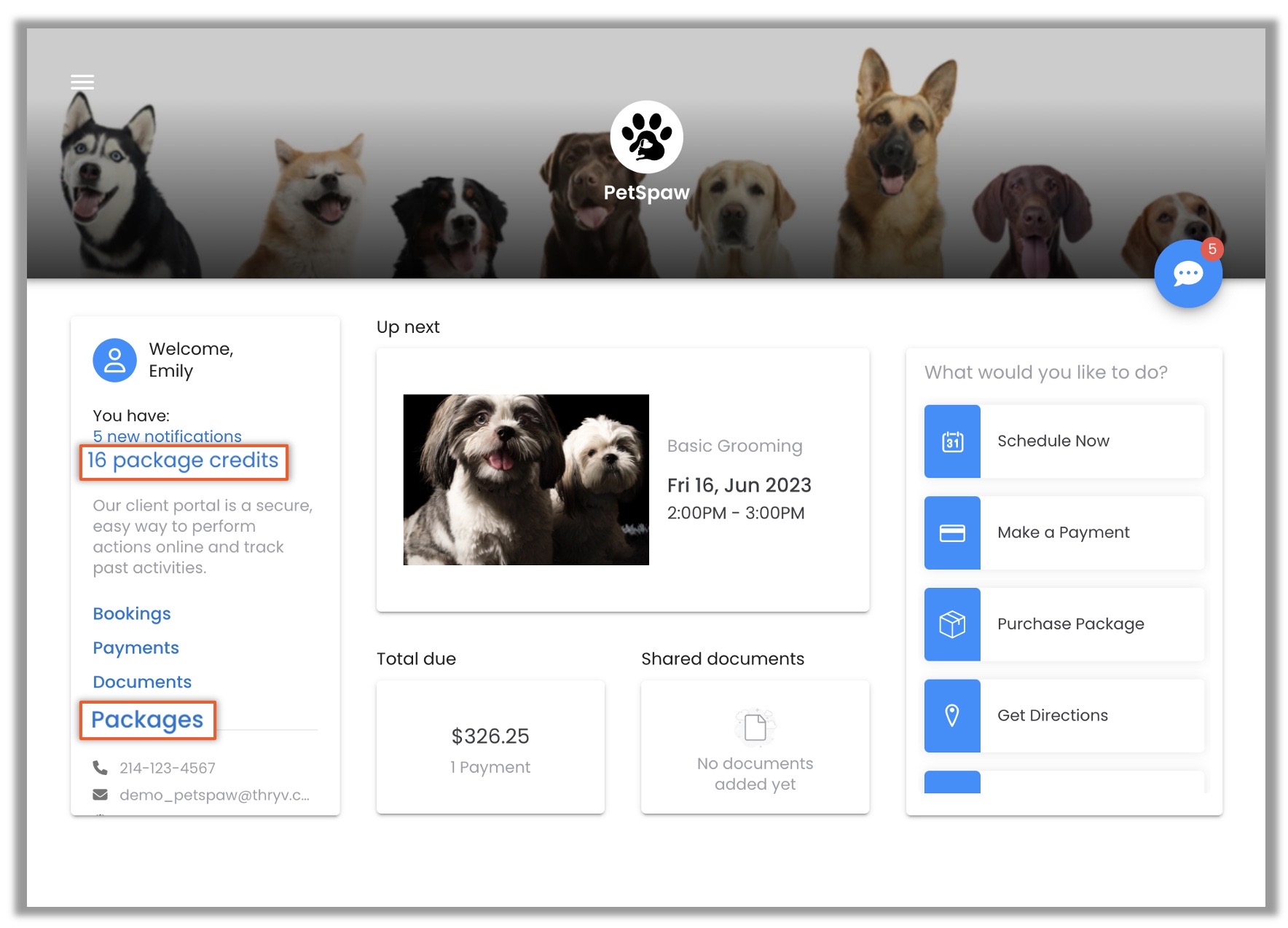 Clients will see a summary of their purchased packages. Each package will show the remaining credits, and the expiration date. Clients are able to Schedule an appointment using their package credits from this screen.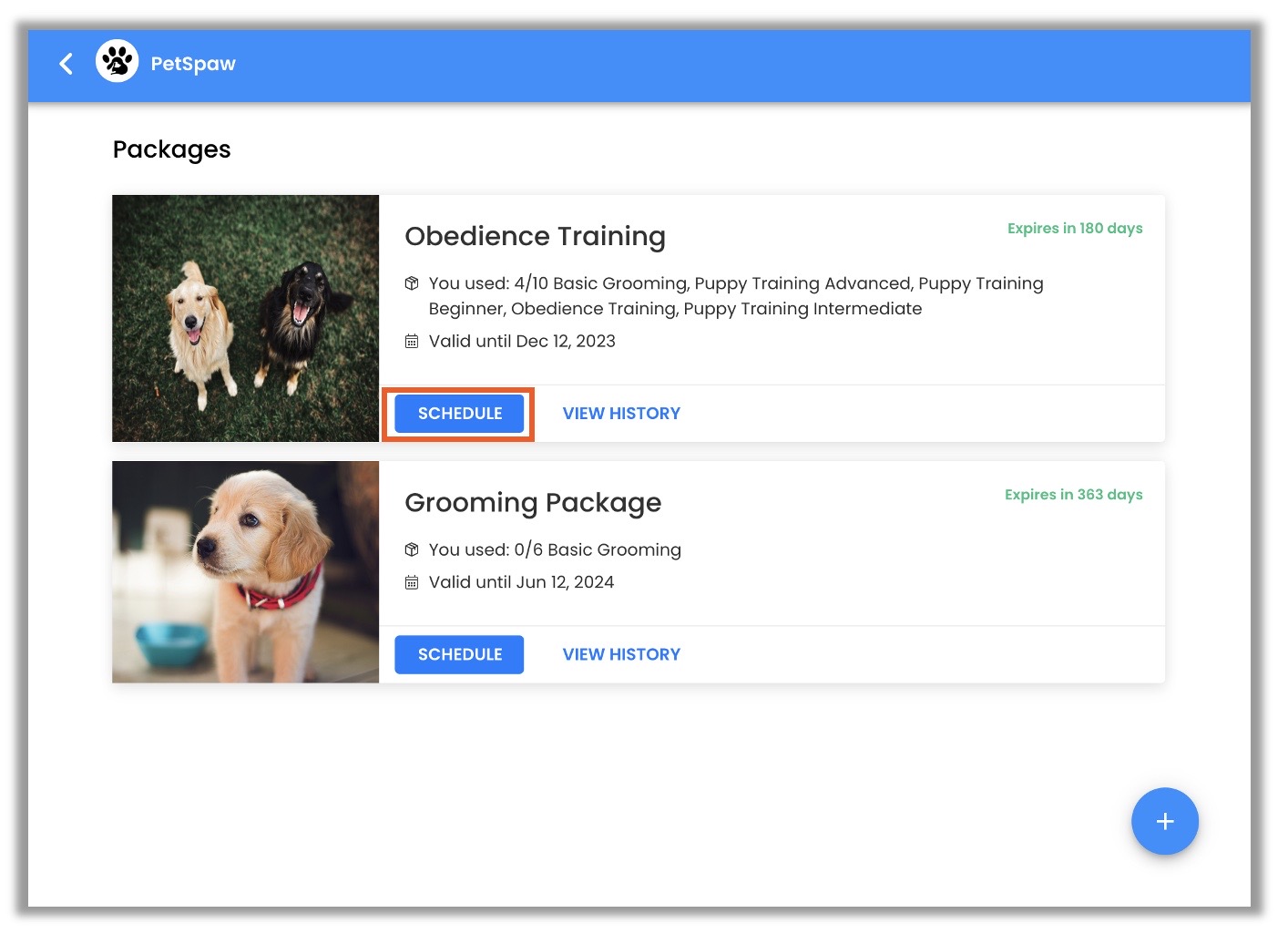 Clients are also able to view their Usage History for a package. They will see a history of the times they have used their package credits.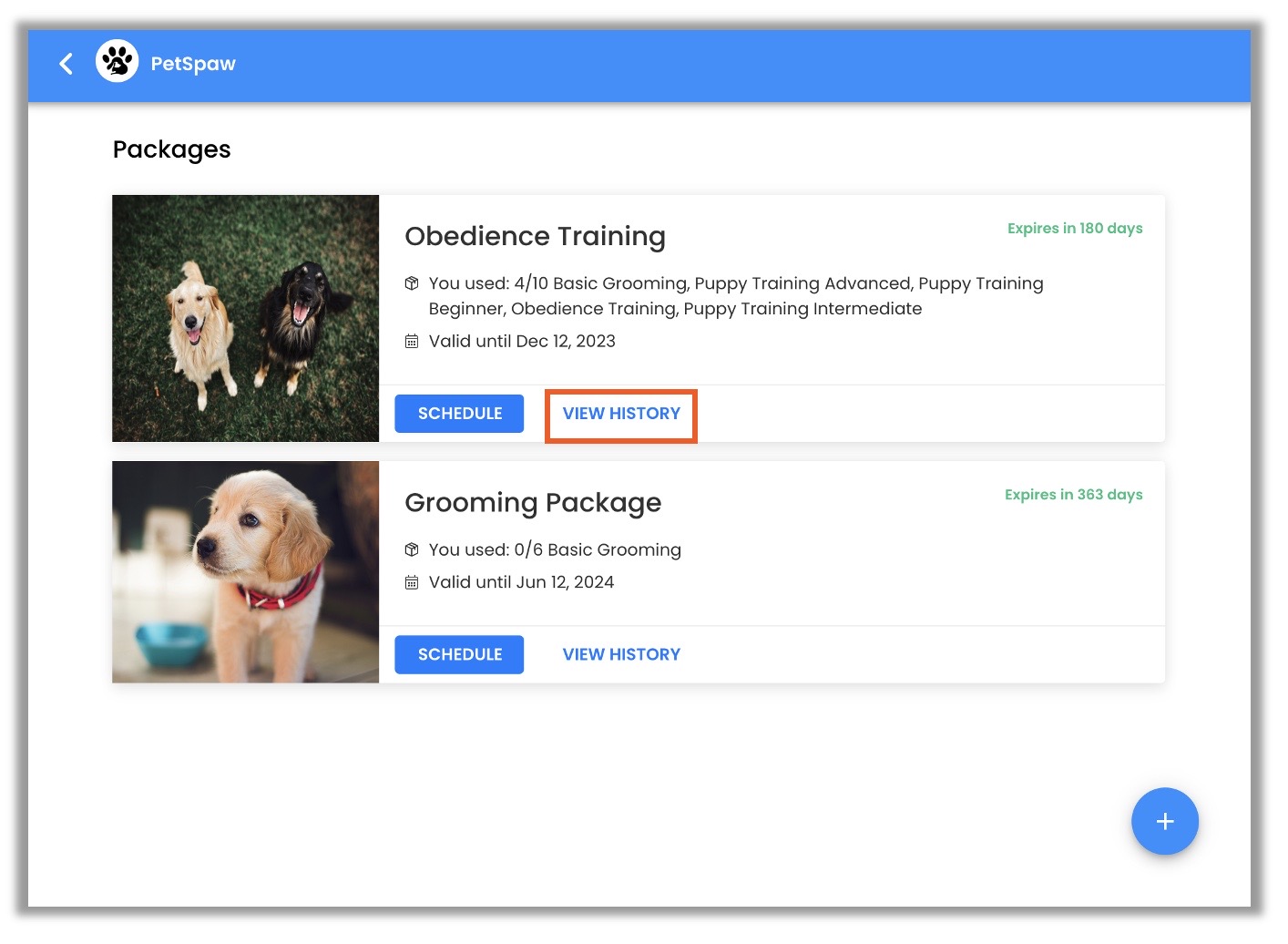 Clients will see the date of the appointment and service type for each time they have redeemed their package credits.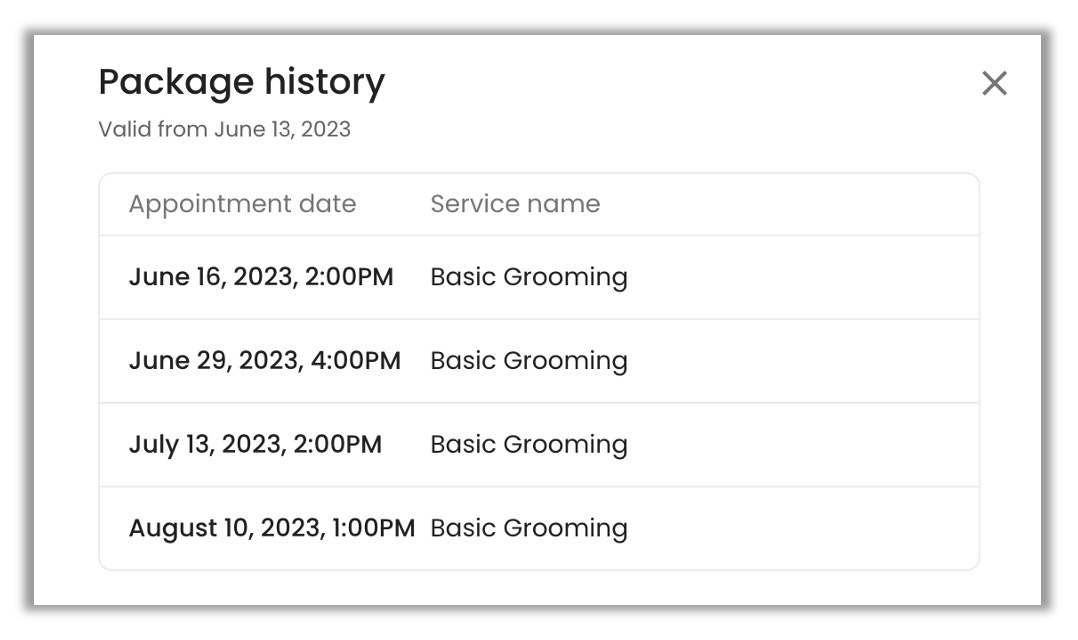 Client Portal Dashboard for the end consumer - Mobile View: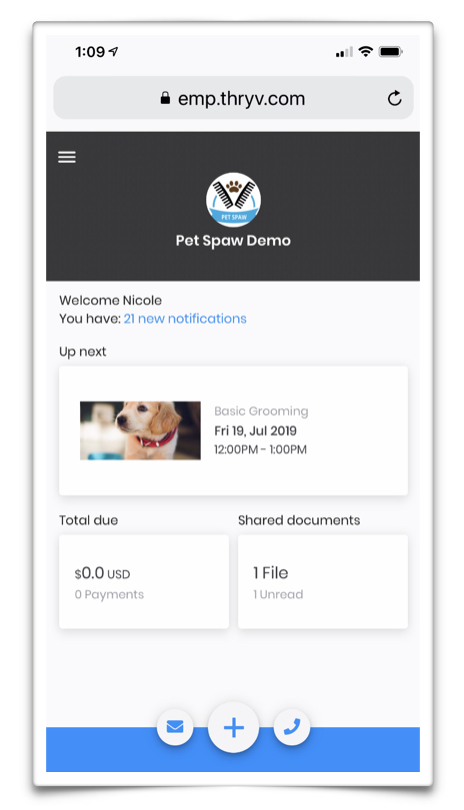 Do you want to customize which of these actions your customers will have access to? Click Here for a guide to customizing client portal actions!